An Adventure for the Whole Family
The Postojna Cave Park is an excellent destination for an all-day family trip. Just like Indiana Jones, you can embark on an exciting adventure in the underground world and discover its many wonders. After returning to the surface, you can enjoy the mysterious stories from the fairytale world of knights.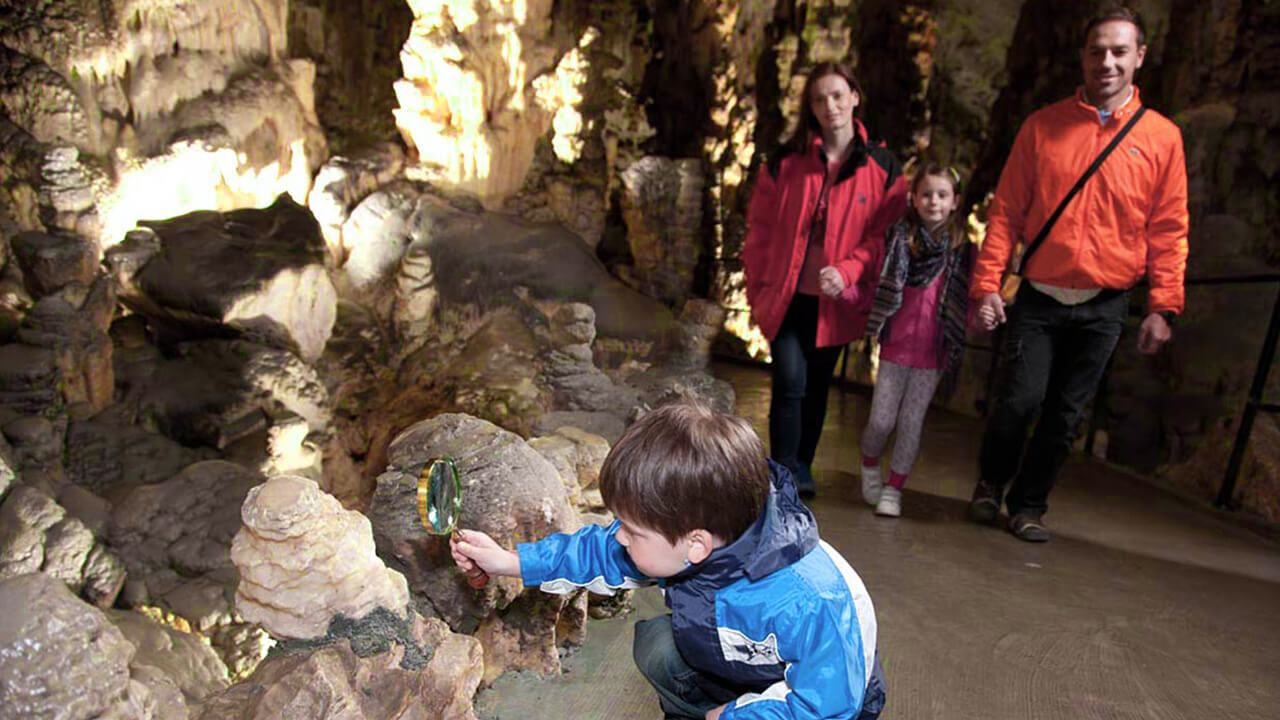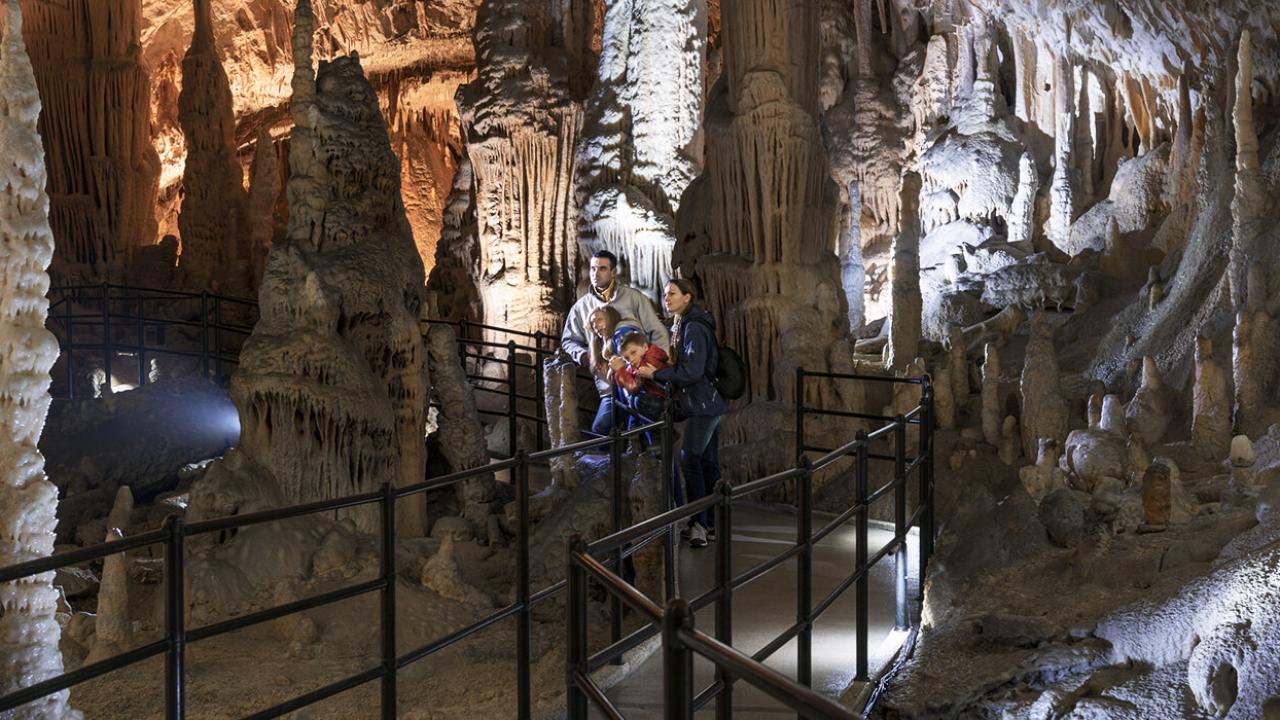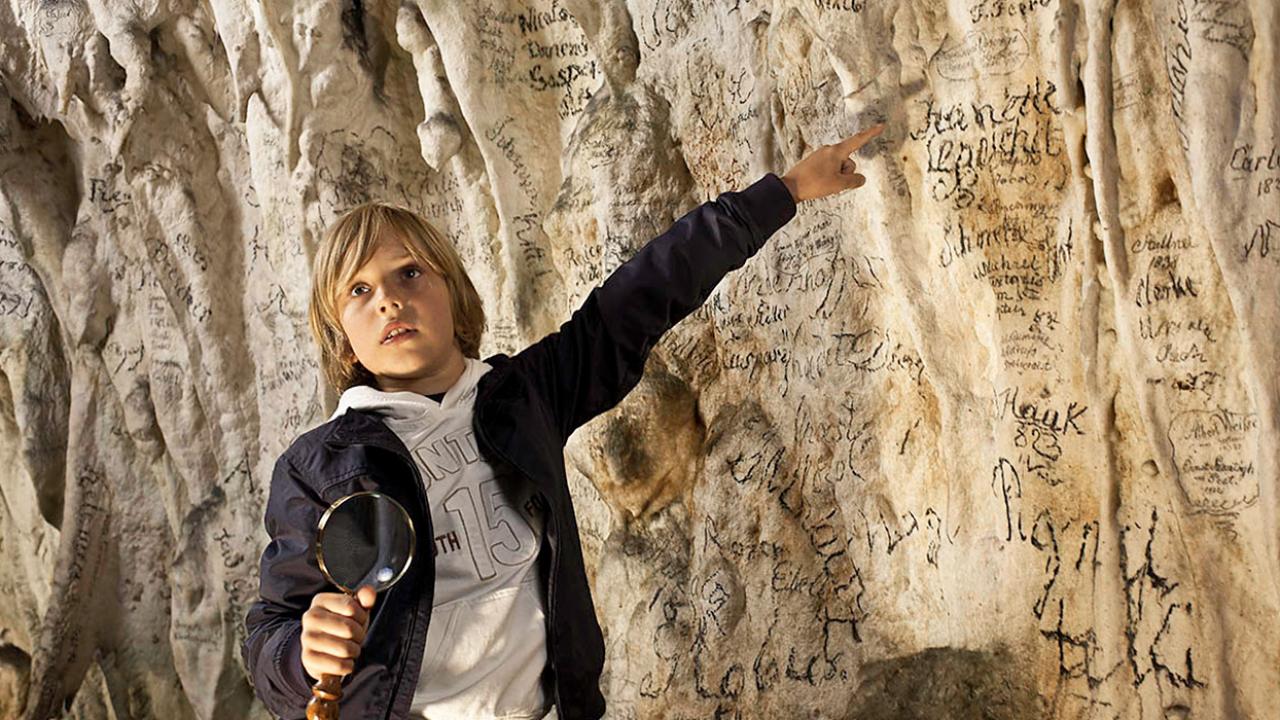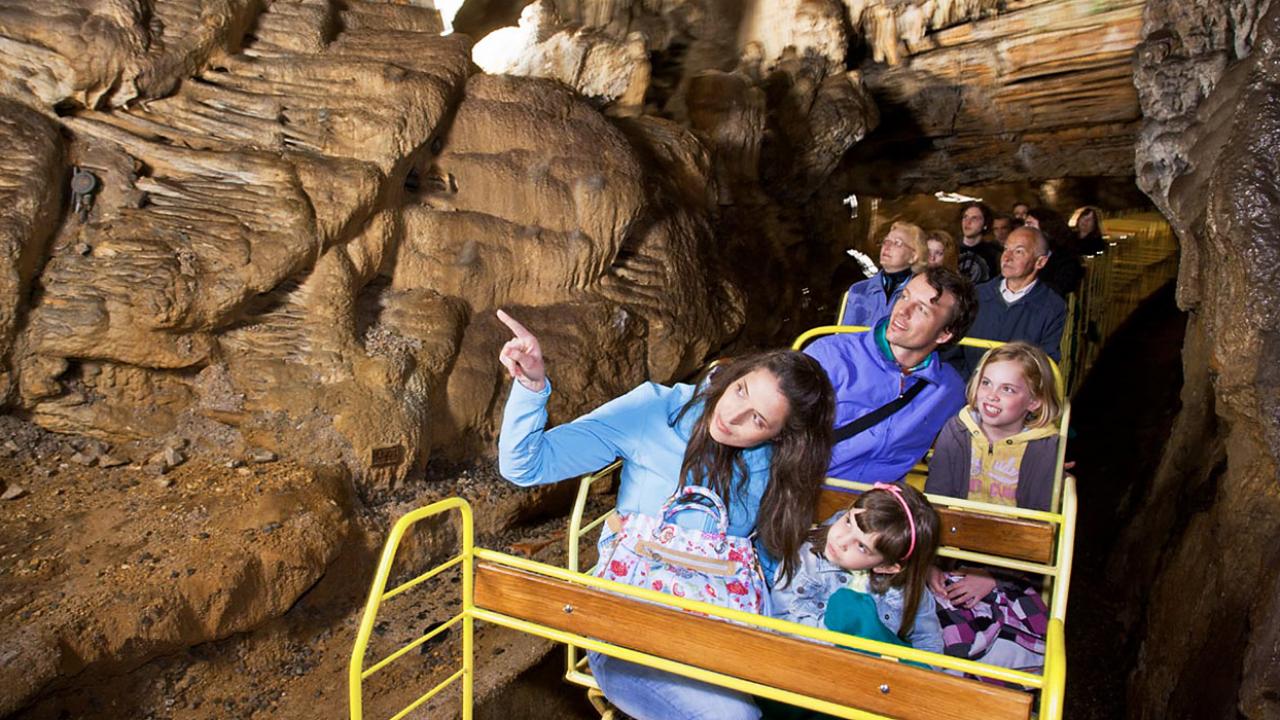 Let the Adventure Begin
A mighty entrance gate leading into the darkness. Even the very first steps around the cave feel mysterious and special. It is warmer than outside, moist as well, and a droplet of water may land on your head every few moments. Get on board the cave train and embark on an unforgettable adventure around the places where emperors used to dance, through narrow passageways with cave formations on both sides, past secret cave paths and layers of rocks revealing millions of years in our planet's history.
The traces of Neanderthals are still visible here, as are cave bear skulls and the teeth of prehistoric animals. Hidden crevices, partisan passages, bridges over abysses, and a concert hall, where singing is heard at all times. And then you keep on walking, further into the darkness inhabited by very special animals. Some of them cannot be seen anywhere else in the world. And then there is a pale dragon-like creature with red tufts on its neck hiding among the pale crusteceans and spiders in the water, most likely under a stone – the olm.
a fun ride on the cave train
of underground passages, galleries and halls
meet the baby dragons
buggy-friendly
Woohoo, Let's Get on the Train!
The electric train departs from a proper little platform part of Postojna Cave's one-of-a-kind cave railway-. Are you ready for an adrenaline-filled adventure? No need to worry, the train ride is perfectly safe. Take a 3.7-kilometre-long journey on the world's only double-track cave railway. Did you know that the world's first show cave railway was opened in Postojna Cave in 1872?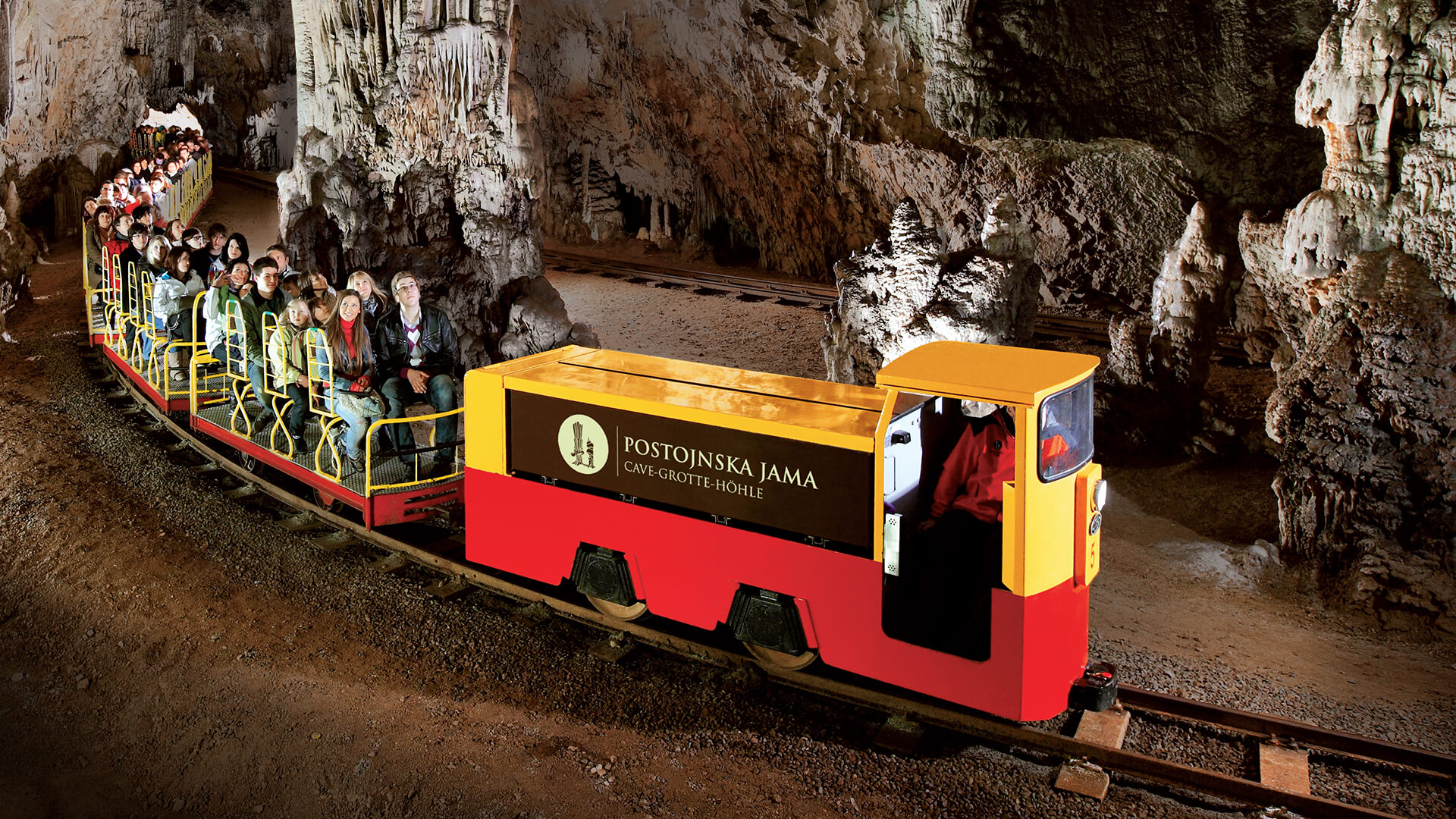 Spaghetti Hall?
Can you imagine your children's delighted laughter after you've told them there is a Spaghetti Hall just around the corner? Timeless sculptures and magnificent underground halls of Postojna Cave are so dazzling our youngest visitors remember them for years to come. The subterranean world is so special it feels almost like you were in a fairytale. One with dragons and their babies in it – this is how people would often describe olms back in the day, after all.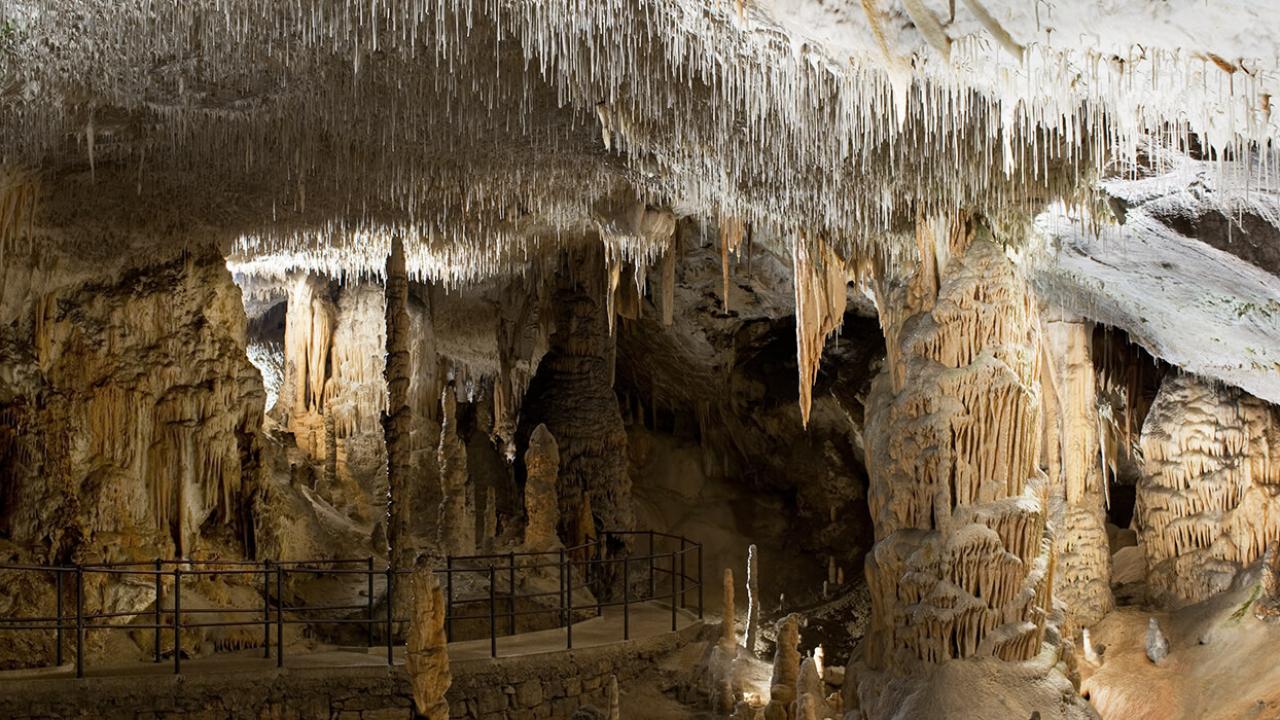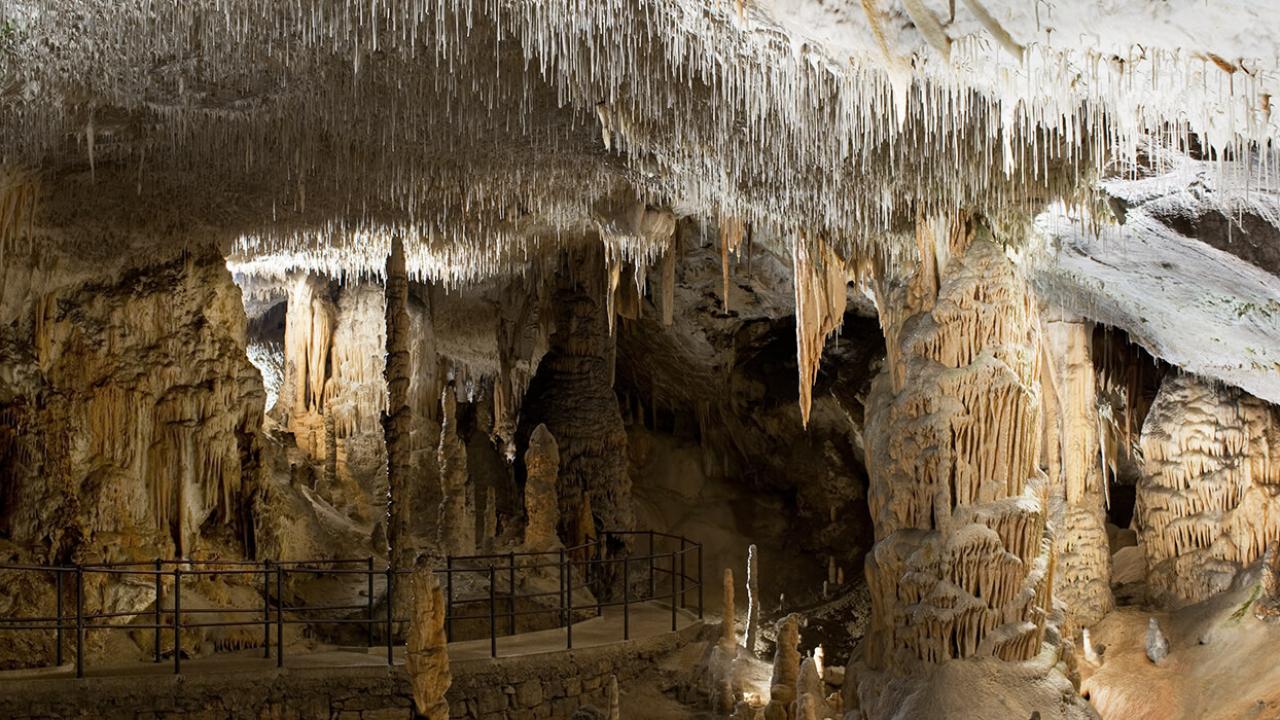 Above a stalagmite rising from the cave floor, there is always a smaller one hanging down from the cave ceiling like its reflection. As if everything was turned upside down. As if time did not exist. Here, children's imagination knows no bounds.
An Adventure for Every Visitor
Postojna Cave is open year-round, including on public holidays. The cave tour, which includes a train ride and a walk along an easy footpath, takes an hour and a half. Each tour is accompanied by tour guides, who provide visitors with tour commentary, presenting the cave's splendours in detail. There are also audio guides available in 17 languages. The tour is suitable for everyone, including families with young children and visitors with mobility impairments. The footpaths and ramps are adapted to prams/wheelchairs. Foldable wheelchairs and prams can also be loaded onto the cave train. There are baby changing mats available in the toilet facilities. Children aged 14 and under can visit Postojna Cave only if they are accompanied by an adult.
The temperature inside the cave is constant throughout the year (10 °C), so make sure you are wearing a sweatshirt and sports shoes.
We recommend you read all the important information before your visit.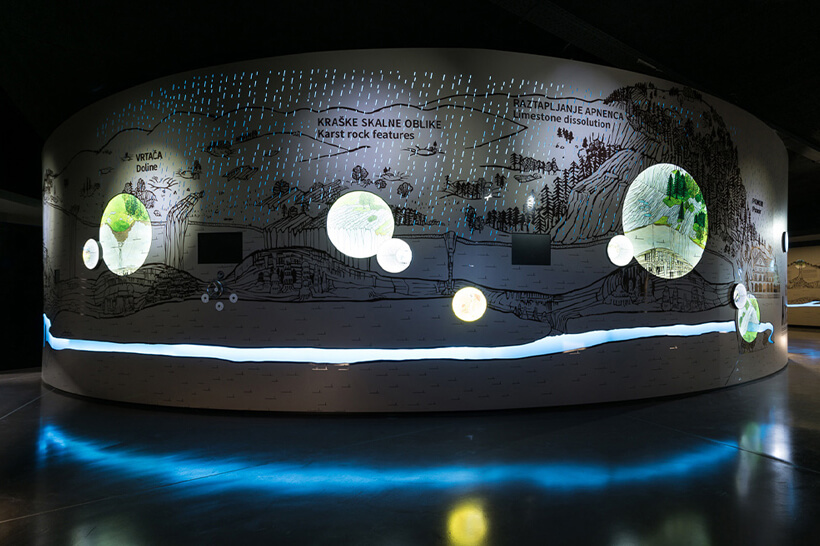 Expo Cave Karst
Expo Cave Karst is the world's largest exhibition on caves and the karst. Would you like to know how old you would be, if you were a stalagmite? Or how the cave's first admirers were transported around the cave in the past? Do not miss the photo exhibition Butterflies of the World, where you will get to see over 3,000 diurnal and nocturnal butterflies from all over the world, and the exhibition Life within a Billion Years, which illustrates how the Earth was formed. You will also learn that the small brown slenderneck beetle was of key importance for the development of a new science – biospeleology.
Read More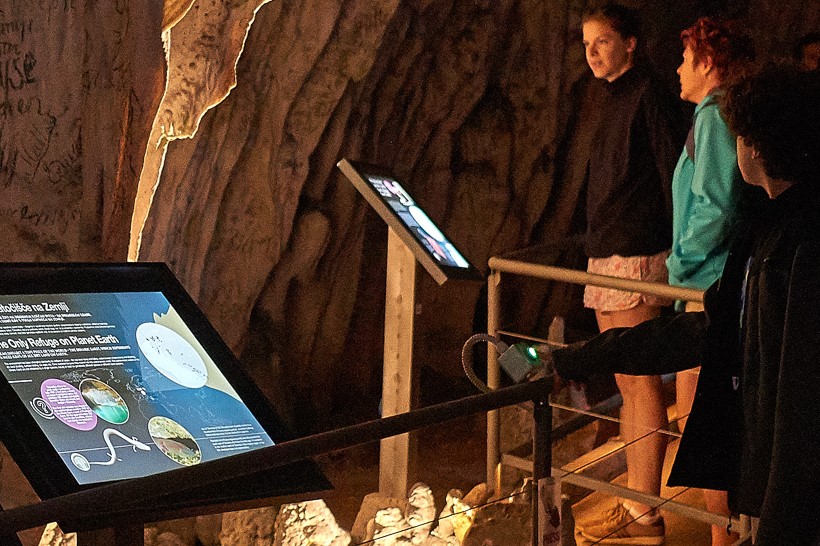 Vivarium
Postojna Cave is inhabited by over 150 animal species! You will get to see some of the most interesting ones – such as the olm – up close when you visit the Vivarium. Did you know that olms can live up to 100 years? And that the slenderneck beetle was of key importance for the development of a new science – biospeleology?
Read More
A Knight and His Castle
Rise to the surface and come into the world of knights and lords of the castle. Visit the Predjama Castle, where children will be excited to see a room full of knights' armour and tools, their imagination running wild while they are listening to the legend of Erazem of Predjama, the most famous local knight. Equally fascinating are the secret tunnels – legend has it that, when the castle was besieged by enemies, knights and other inhabitants used the tunnels to get food and drinks to the castle. Put on a helmet in the castle armoury just like a real knight and try your hand at holding a real sword to see how heavy it is. During the summer, you can also visit the Cave under Predjama Castle, where you can see the knights of the cave world – the fast and fearless, yet harmless, bats.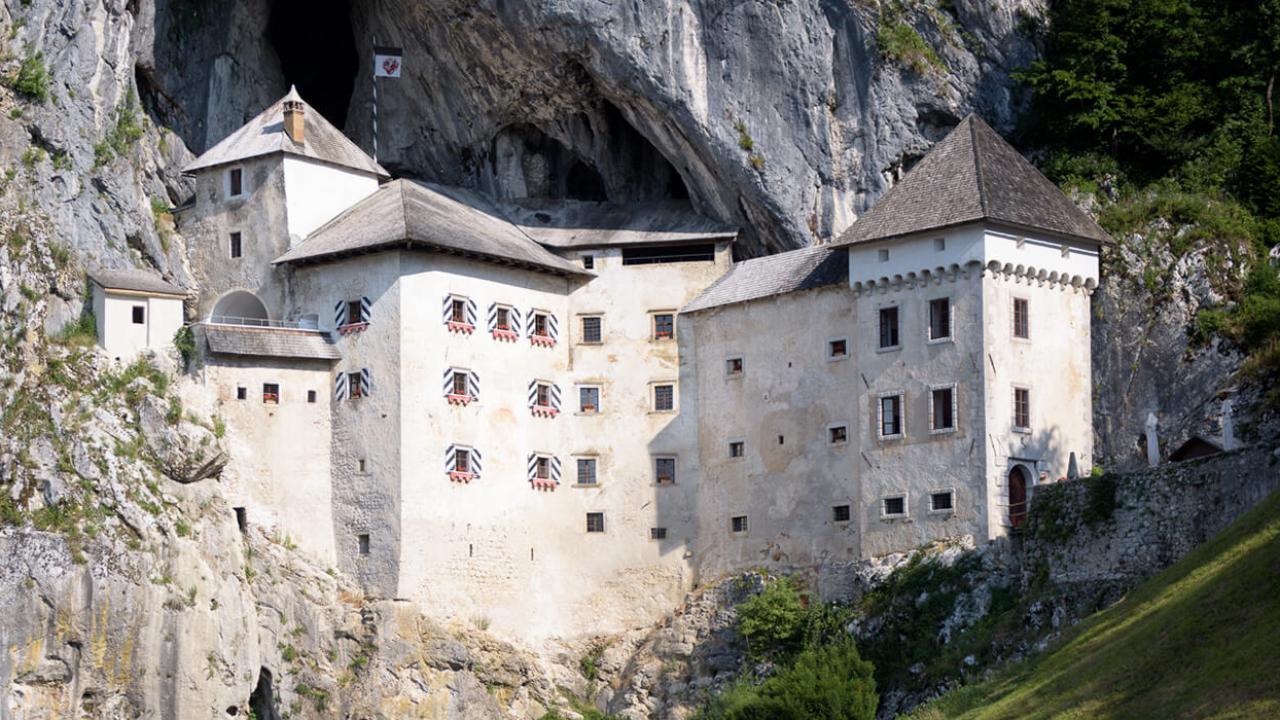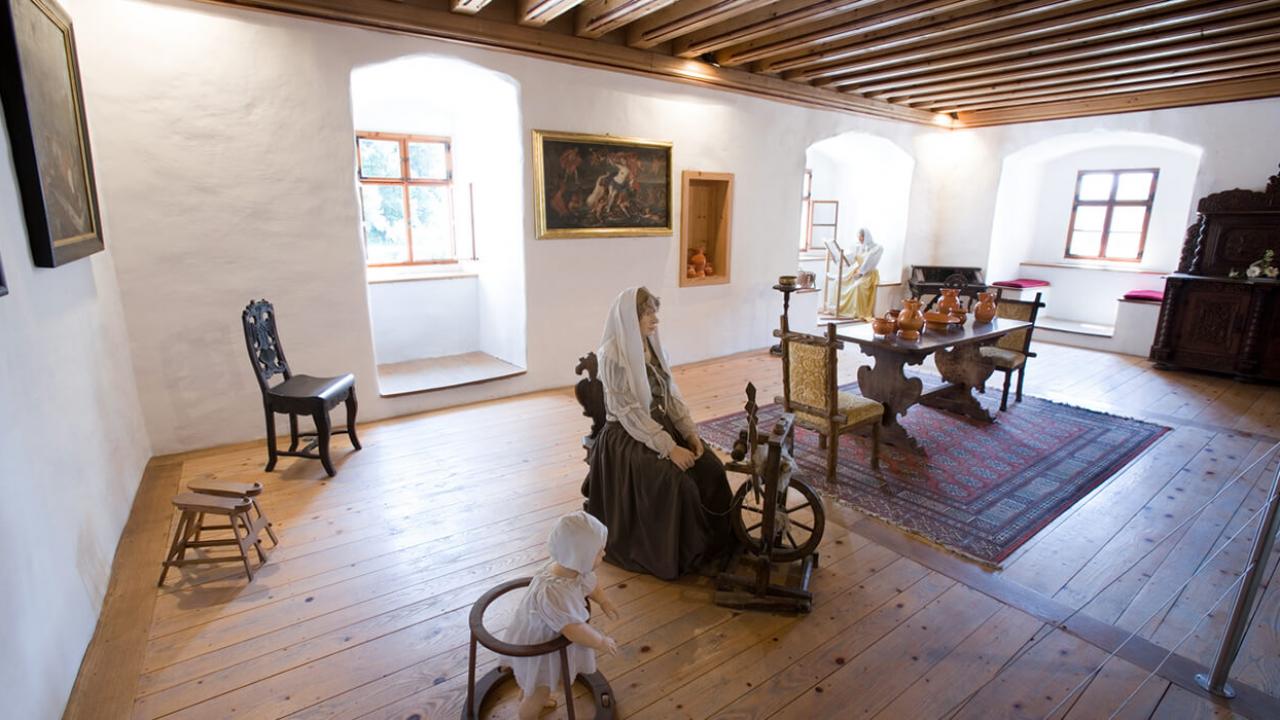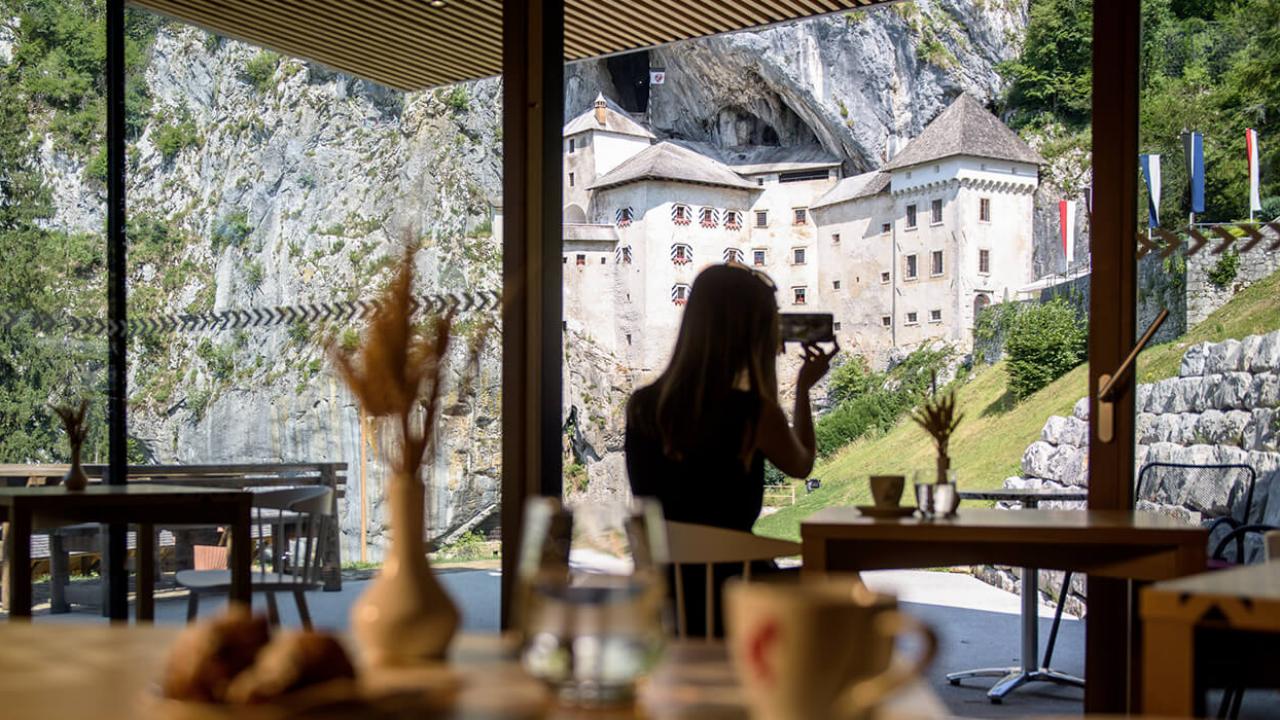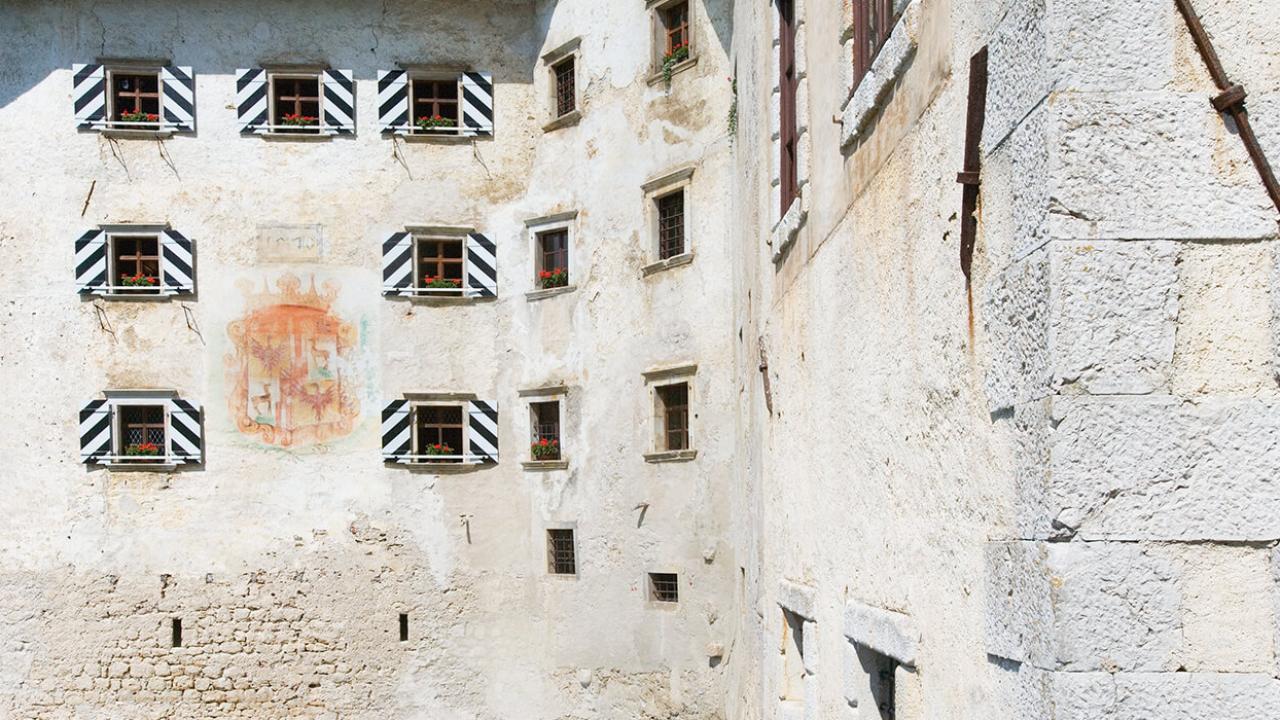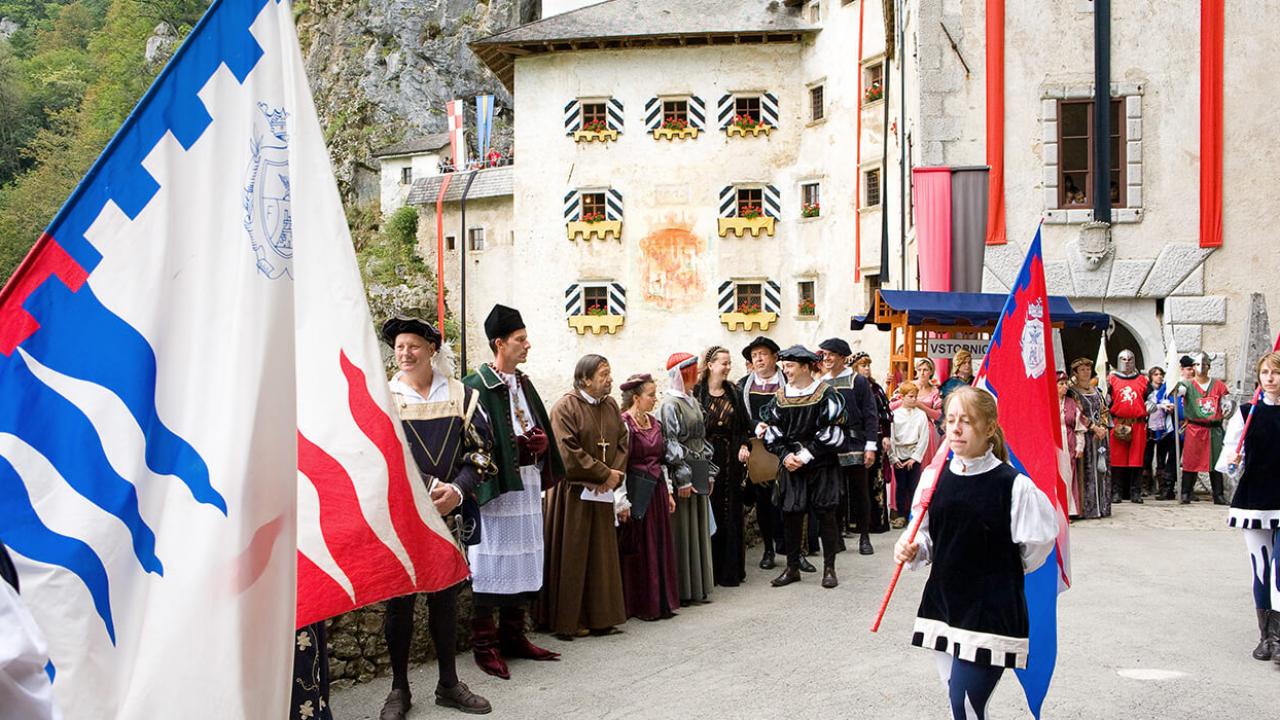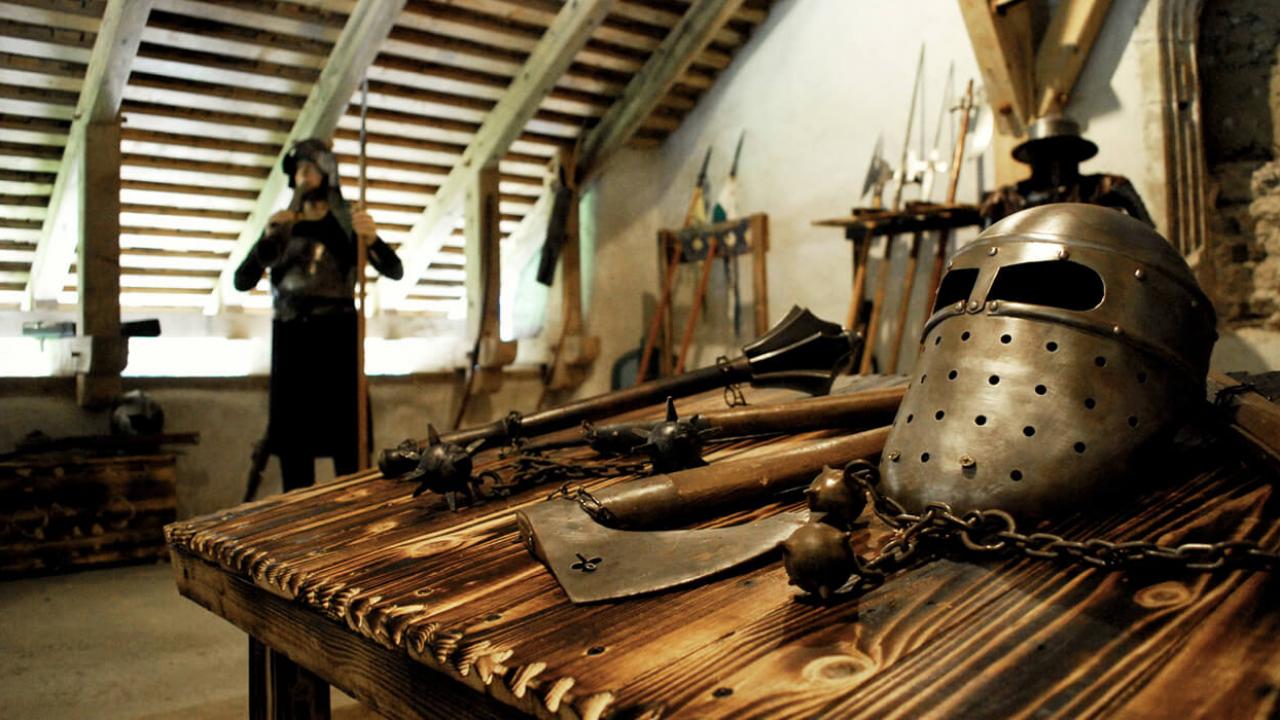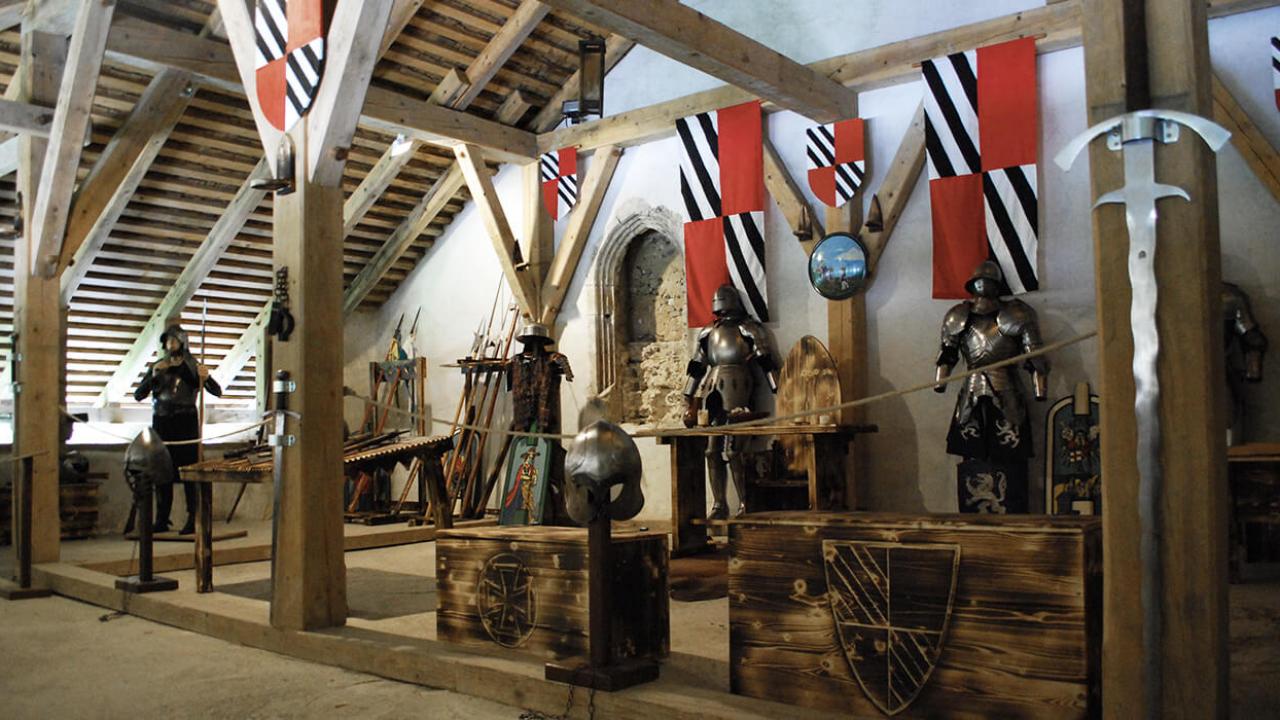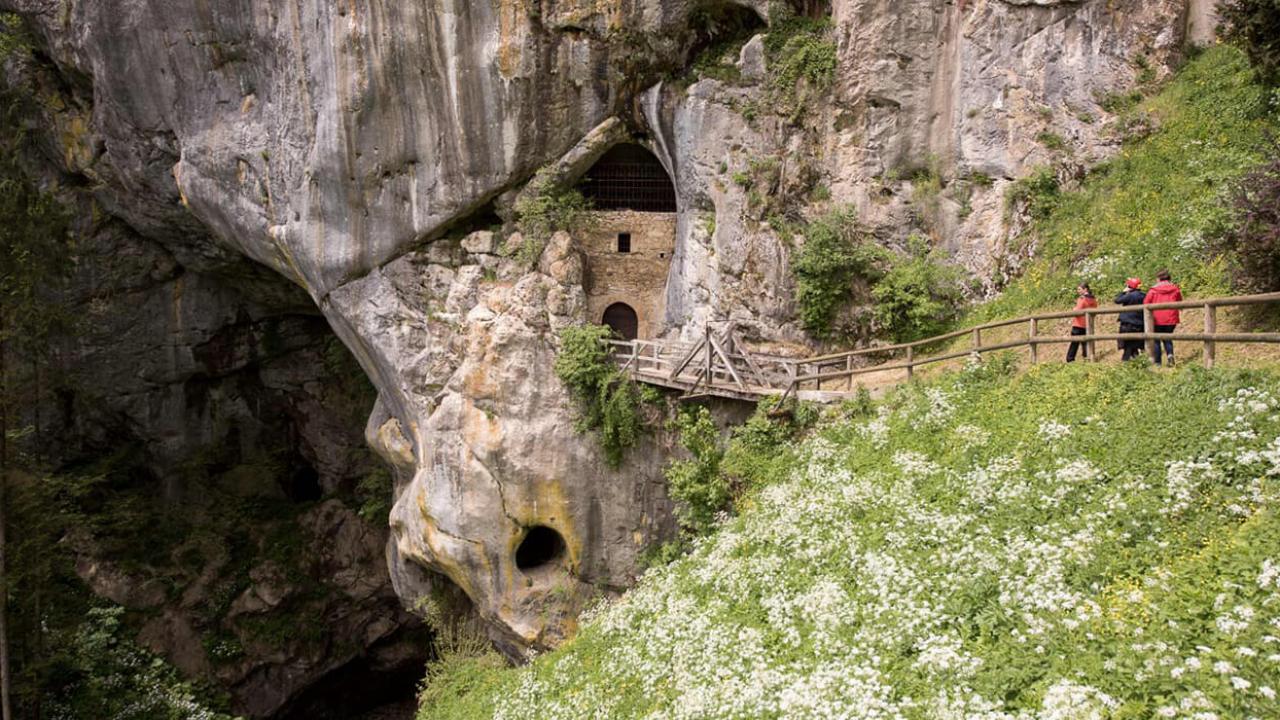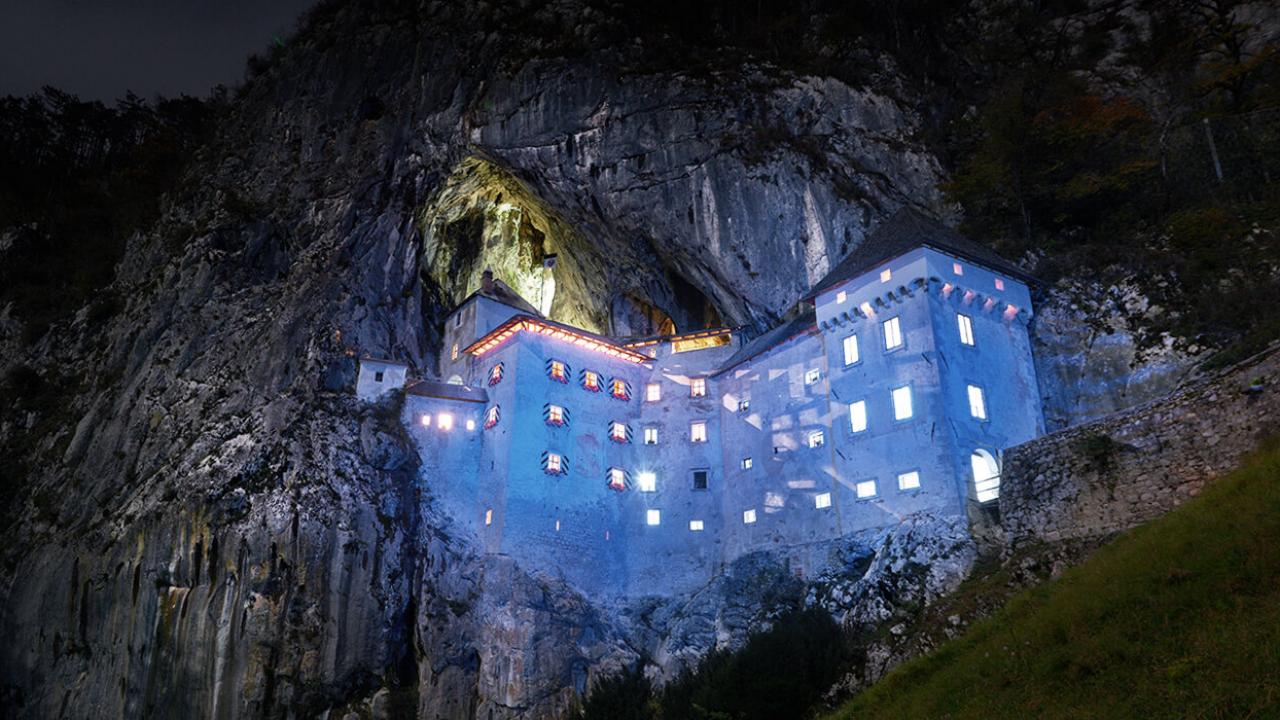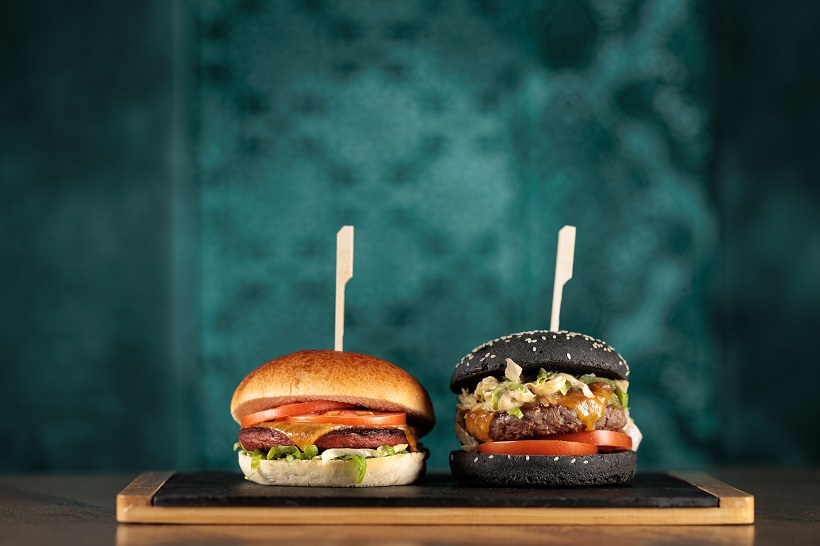 To Keep Those Hunger Pangs at Bay
Are you feeling hungry? No need to worry, not only do we offer a wide range of adventures, but also all sorts of food and drink options to suit all wishes and tastes. Would you like a little something or a longer break and a proper meal?
See What's on Offer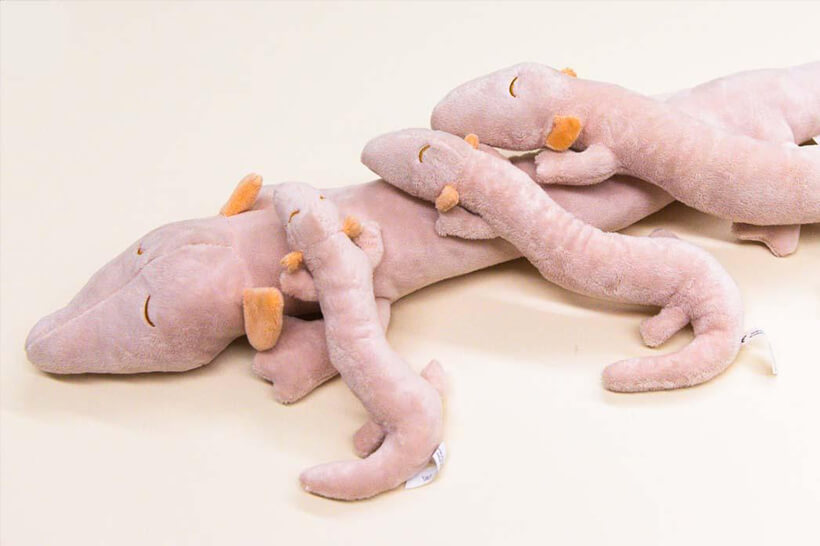 Memories to Take Home
A cute little olm-shaped soft toy or a not-at-all-scary bat cuddly toy, wooden magnets, a mug for your morning coffee, books with wonderful images. There is something for everyone.
See What's on Offer