Memories to Take Home
Surprise your loved ones with a little something from your unforgettable trip or choose a one-of-a-kind souvenir for yourself that will remind you of your magnificent Postojna Cave Park adventures.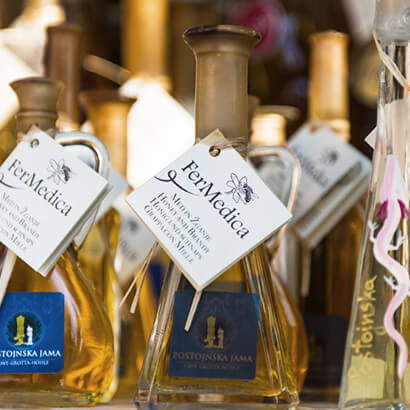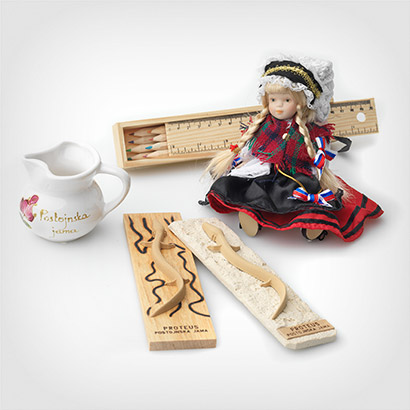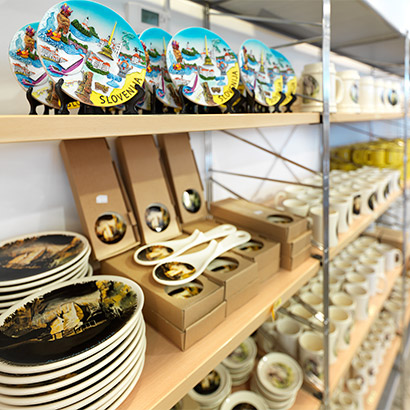 Something for Everyone
A cute little olm-shaped soft toy, which – just like the real thing – you won't find anywhere else but here, or a not-at-all-scary bat cuddly toy. A special mug for your morning coffee, wooden magnets with colourful scenes, books with beautiful images, DVDs, coins, stamps and a whole host of typical local products. Look for the Authentic brand products available only in the Postojna Cave Park.
Stop in one of our souvenir shops located inside the cave, at the Vivarium and at the restaurant next to the cave entrance. Walk past the wooden houses, where we will be happy to show you all the local crafts on offer. End your unforgettable day by buying a little something for your loved ones or yourself.
Have you run out of time to do some shopping? It's not too late – browse our online shop.