Memories to Take Home
Surprise your loved ones with a little something from your unforgettable trip or choose a one-of-a-kind souvenir for yourself that will remind you of your magnificent Postojna Cave Park adventures.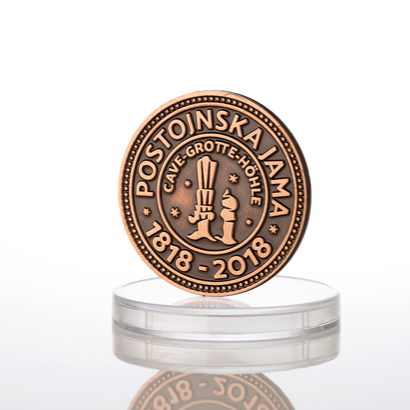 Commemorative Coin
 A commemorative coin makes for a nice memento of the Postojna Cave tour and is an important addition to any numismatist's collection.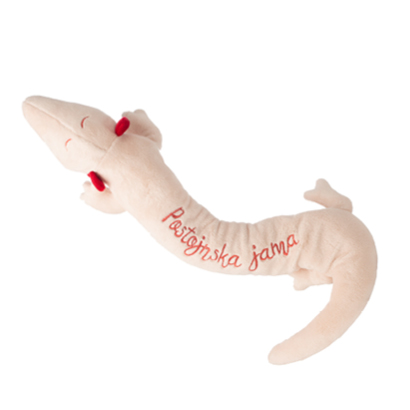 Olm-Shaped Plush Toy
The baby dragon plush toy is available only in Authentic Park Postojnska Jama stores.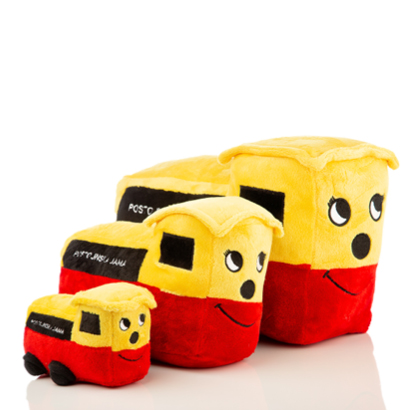 Train-Shaped Plush Toy
The iconic yellow-red cave train is a one-of-a-kind underground train. Both children and adults love this popular tourist attraction from Slovenia.
Protect Proteus Project
The mysterious PROTEUS, a.k.a baby dragon, can live up to 100 years, yet never gets old. By purchasing this bracelet, you are supporting the baby dragon guardians from Postojna Cave in their efforts to preserve this endangered animal.

May this lucky charm pass some of its forever-young superpower to you!
Add to the basket