Cave under Predjama Castle
Archaeological finds in the cavern behind the Predjama Castle testify to the fact that the cave was inhabited by humans in as early as the Stone Age. Remains from the Roman times were found in the entrance section to the cave called the Stables, whereas the Cave of Names boasts signatures dating back to the 16th century.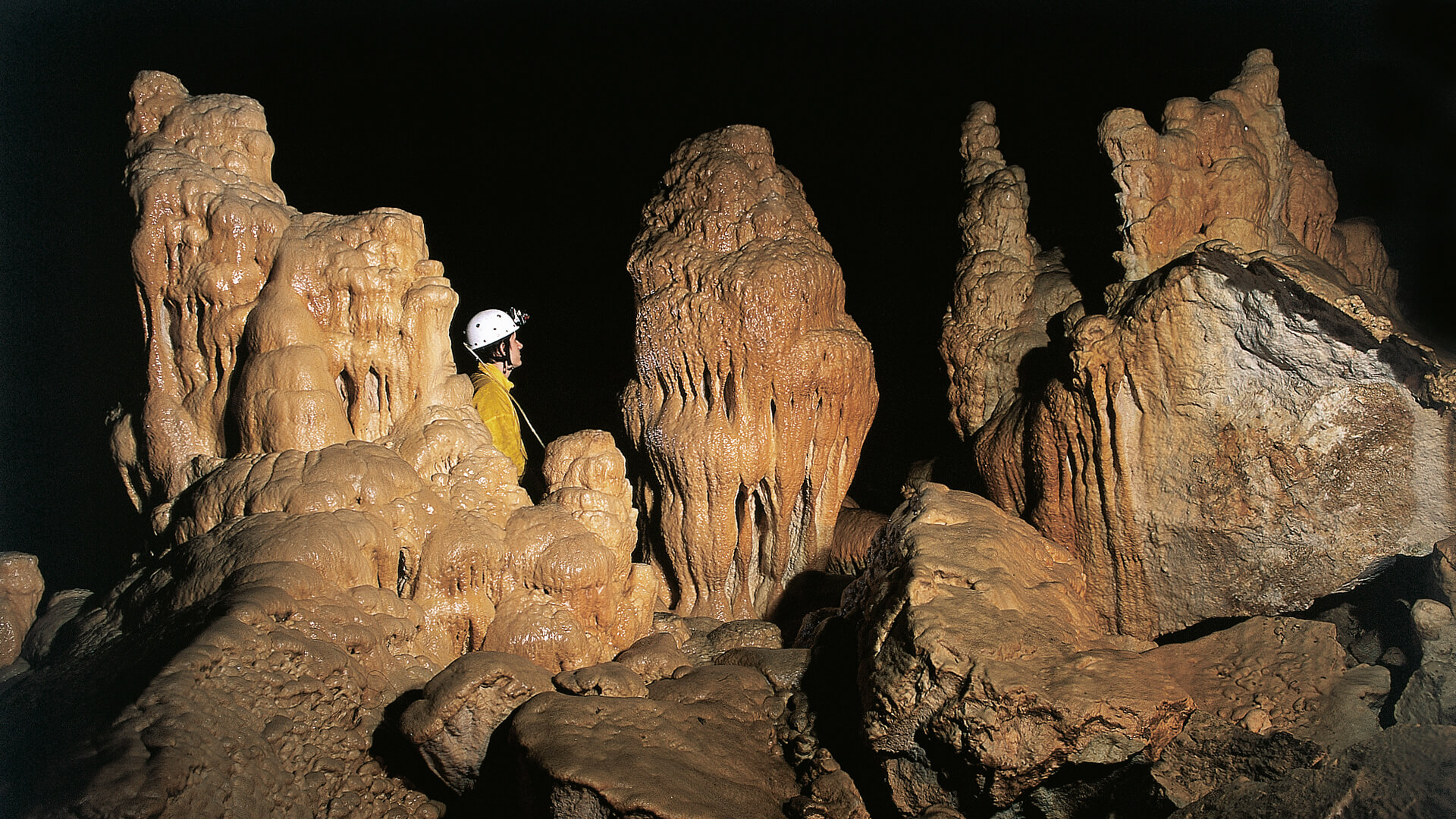 The Second Longest Slovenian Show Cave
The Cave under Predjama Castle is the second longest Slovenian show cave spreading over four floors, which are all interconnected except for Erazem's Hole and Erazem's Passage on the top floor. The total length of all the cave parts discovered so far is 14 kilometres. The tourist section is 700 metres long and includes the Stables, the Main Passage, the Cave of Names, the Great Hall, and Fiženca, where the exit to the surface is located.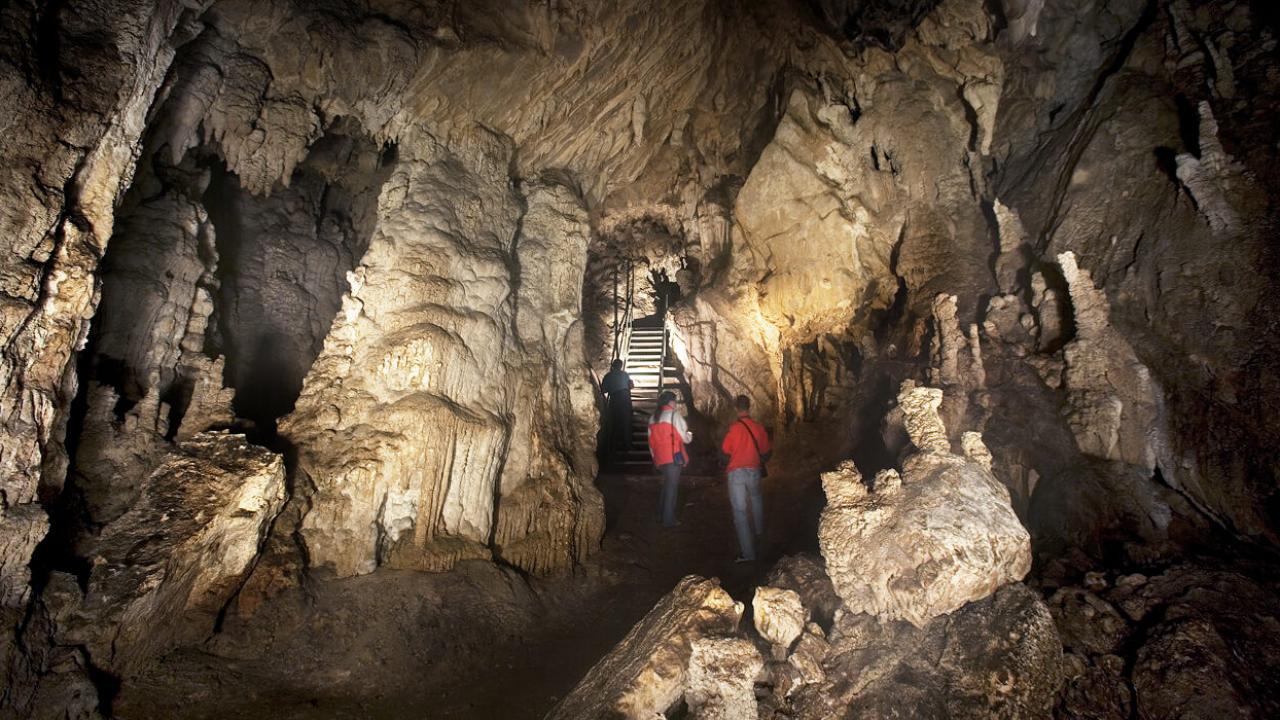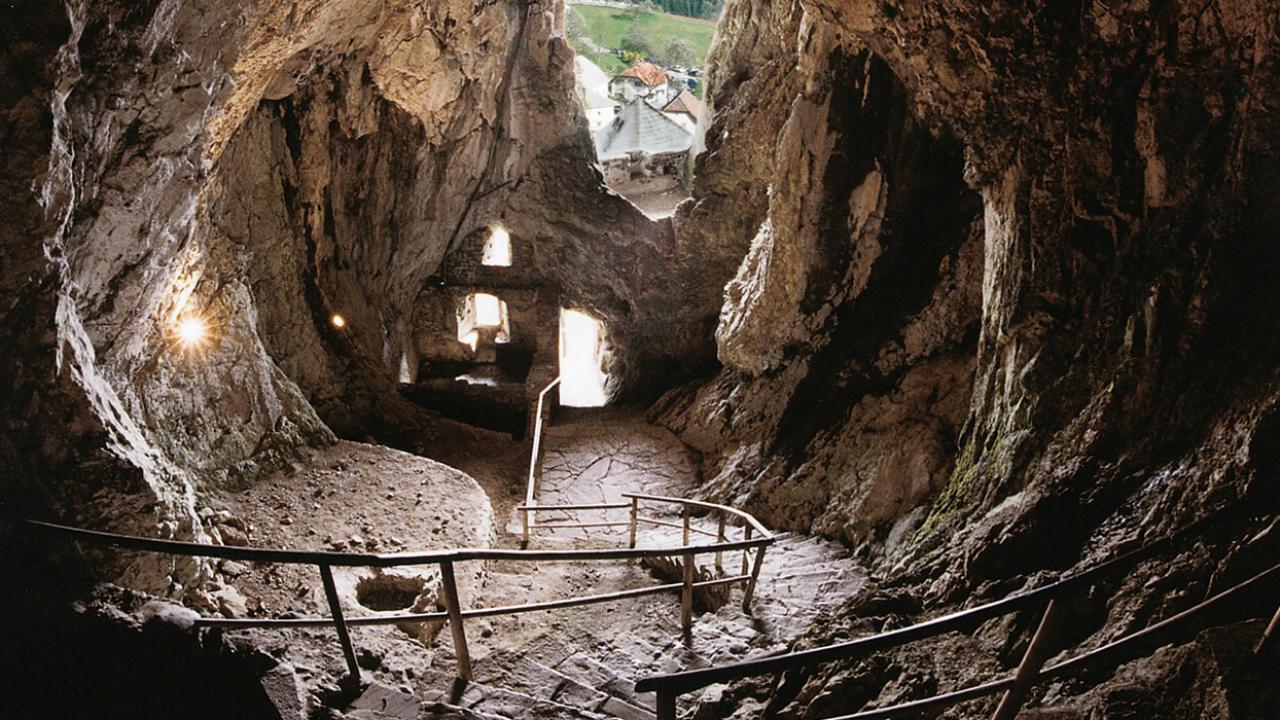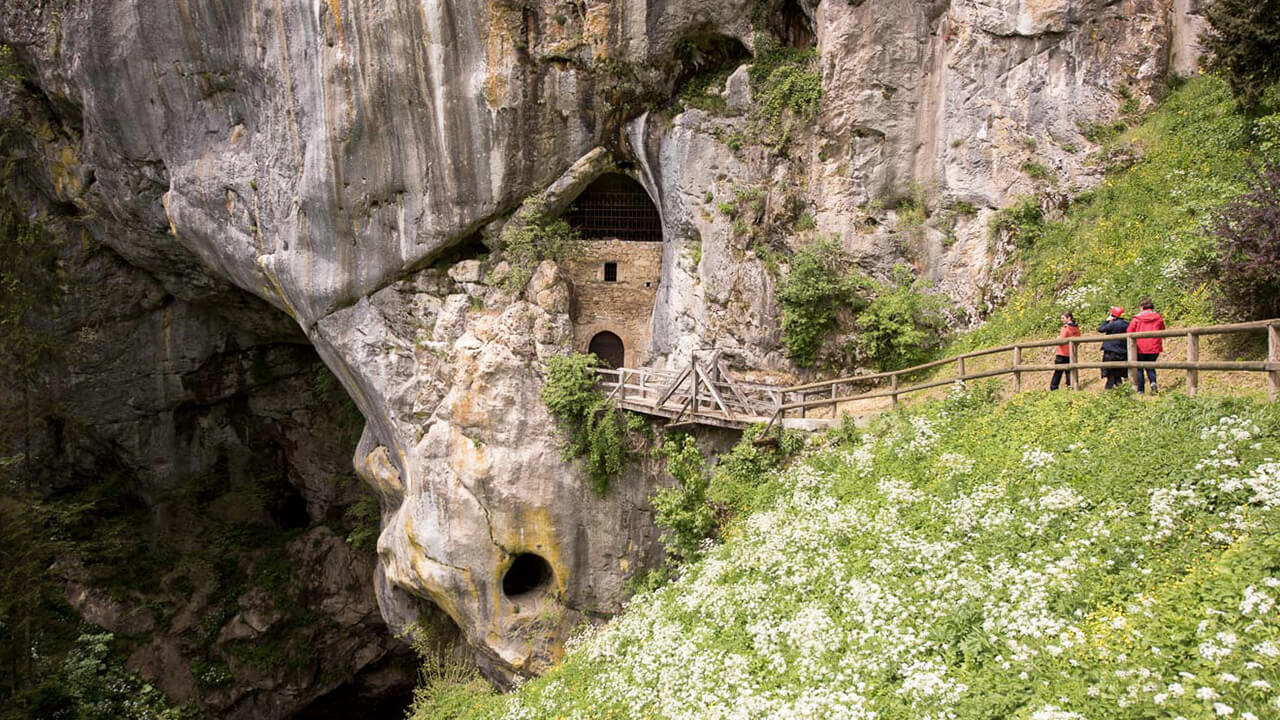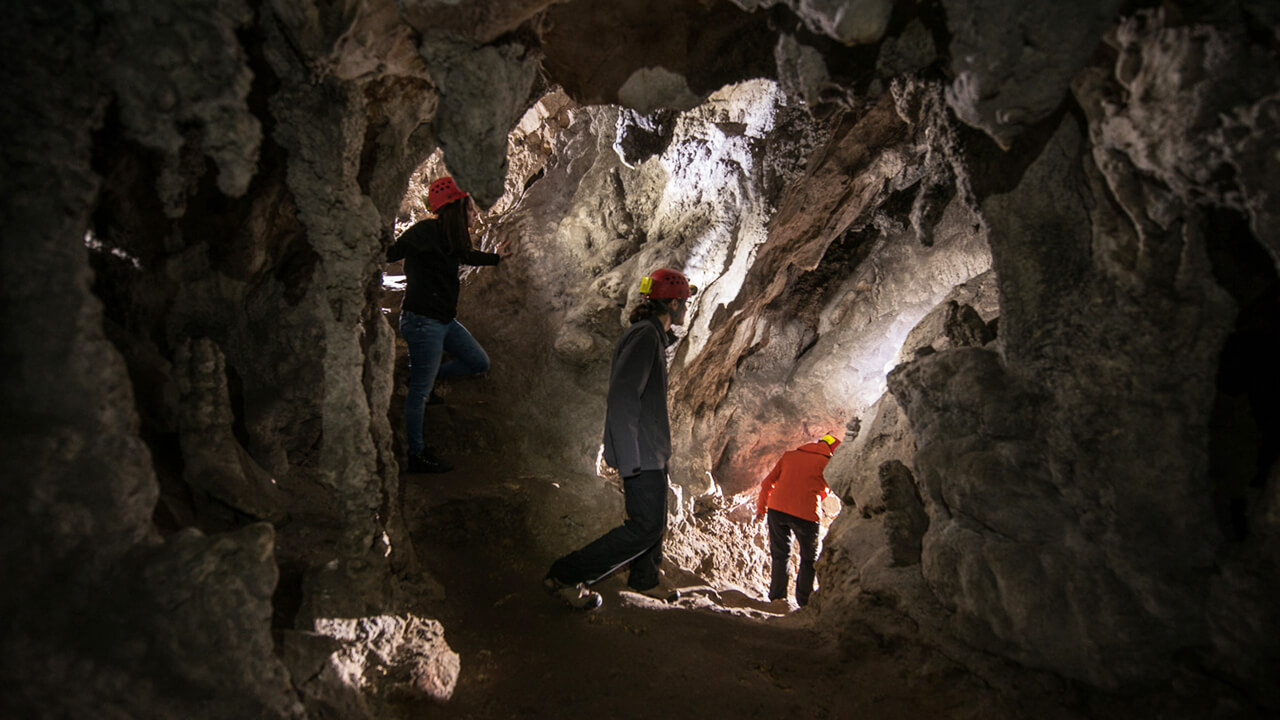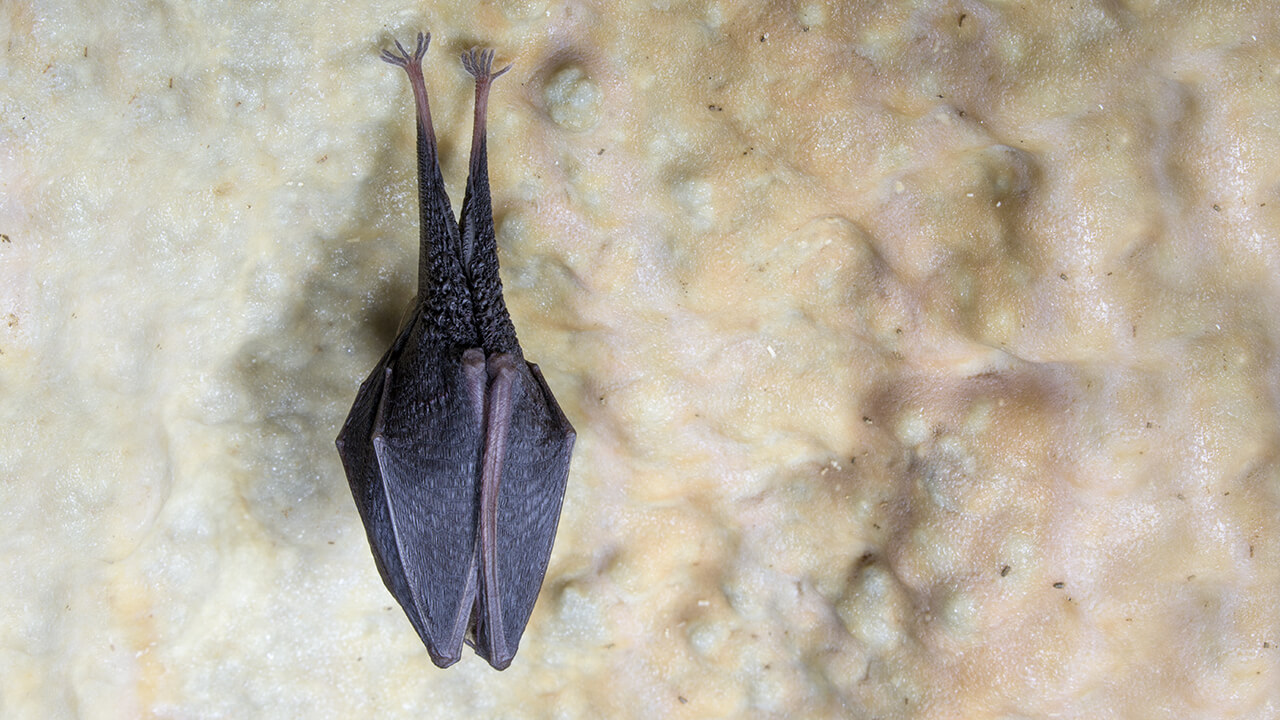 For Adrenaline Lovers
An excellent choice for more adventurous visitors is a tour of Erazem's and Eastern Passages, as well as a guided walk to the Wind Hole.
Adventure tours are intended for all visitors who would like to visit the cave sections that are closed to regular cave tours, experience more challenging cave passages, break through water barriers, and follow in the footsteps of cave explorers. The tours take place in small groups, are accompanied by trained and experienced guides, and fall into three difficulty levels. The rental of caving equipment – if required – is included in the price.
Visit the Cave under Predjama Castle
The cave is open from May to September.
There is not electric lighting inside the cave – visitors are provided with flashlights before entering the cave. Nothing but comfortable clothing and footwear is needed for a tour of the tourist section. On account of its location and pleasant temperatures, the cave is inhabited by a colony of bats during the winter, when the cave is close to visitors due to the bats' hibernation period. The visit is not recommended for children under 5 years old.
We recommend you read all the important information before your visit.