River Pivka Ponor and Modrijan Homestead
Find out what a typical miller's day was like from early morning to late afternoon, learn how wheat is turned into precious flour and how the so-called venecijanka saw works.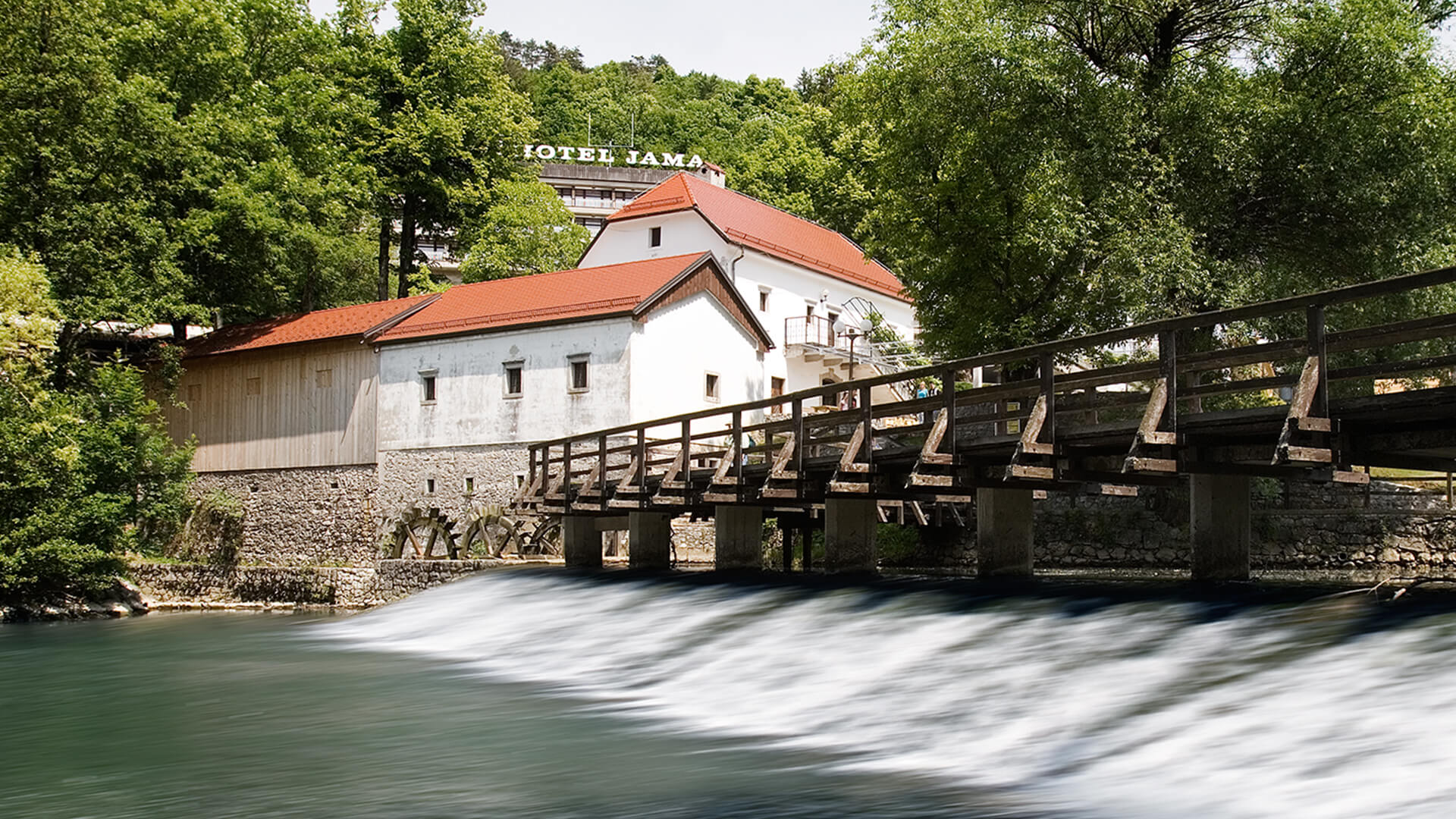 Millers' Tradition
The Modrijan Homestead lies in the very heart of the Postojna Cave Park, just before the river Pivka ponor. During your visit, you can see the Lower Mill, a residential building and the so-called venecijanka – a water-driven saw. The Modrijan Mill (or the Lower Mill) on the Pivka, whose water wheels have been going round in this very spot for five centuries, is considered to be a true ethnological pearl. Electricity has been used to set up a mechanism that propels the millstone.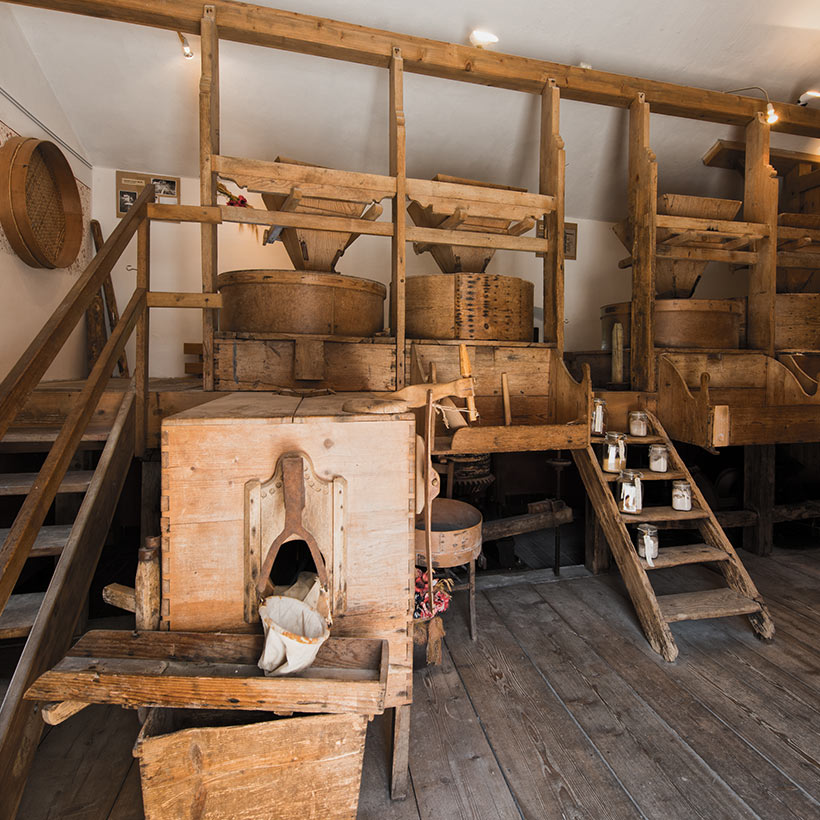 Modrijan Mill
The mill's interior with a centuries-old tradition presents millers' work (the year 1593 and the initials W. H., belonging to the mill's former owner, Wolfgang Huber, are carved in the stone door frame of the house). The mill building houses an occasional exhibition About Mills and Millers, where you can learn all sorts of interesting facts about mills on the river Pivka and millers' life.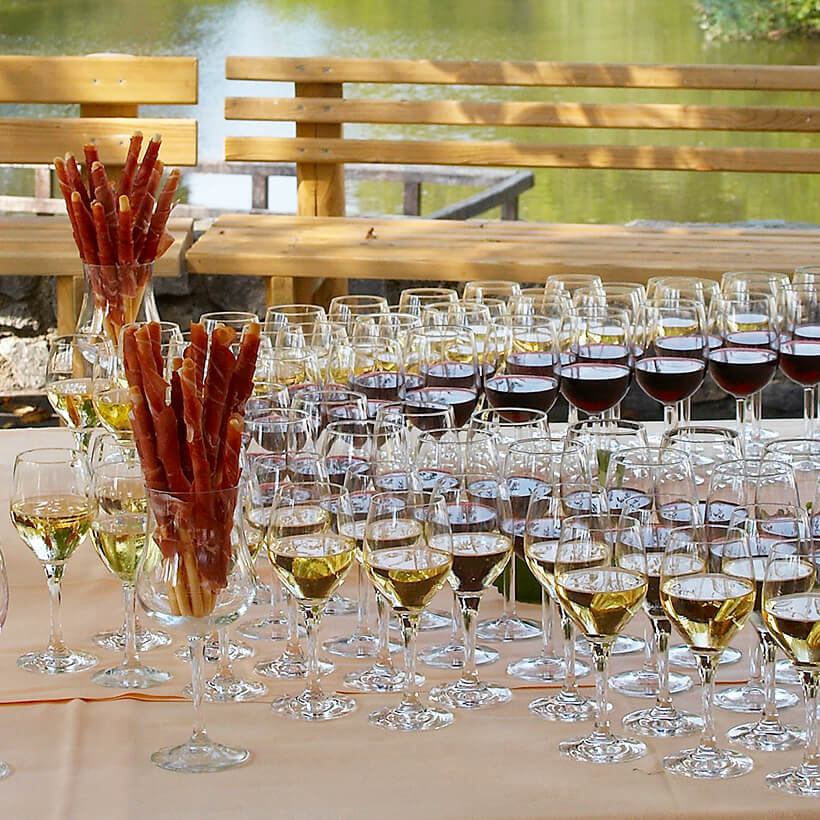 Modrijan Restaurant
The homestead's ground floor houses a restaurant specialising in local cuisine, and in the shady garden you can enjoy some grilled treats. There are a number of other tasty food and drinks on offer: lunch with locally sourced ingredients, fresh house-made bread, delicious dry-cured ham, cheese and wine, as well as home-made cakes and pastries for our youngest guests.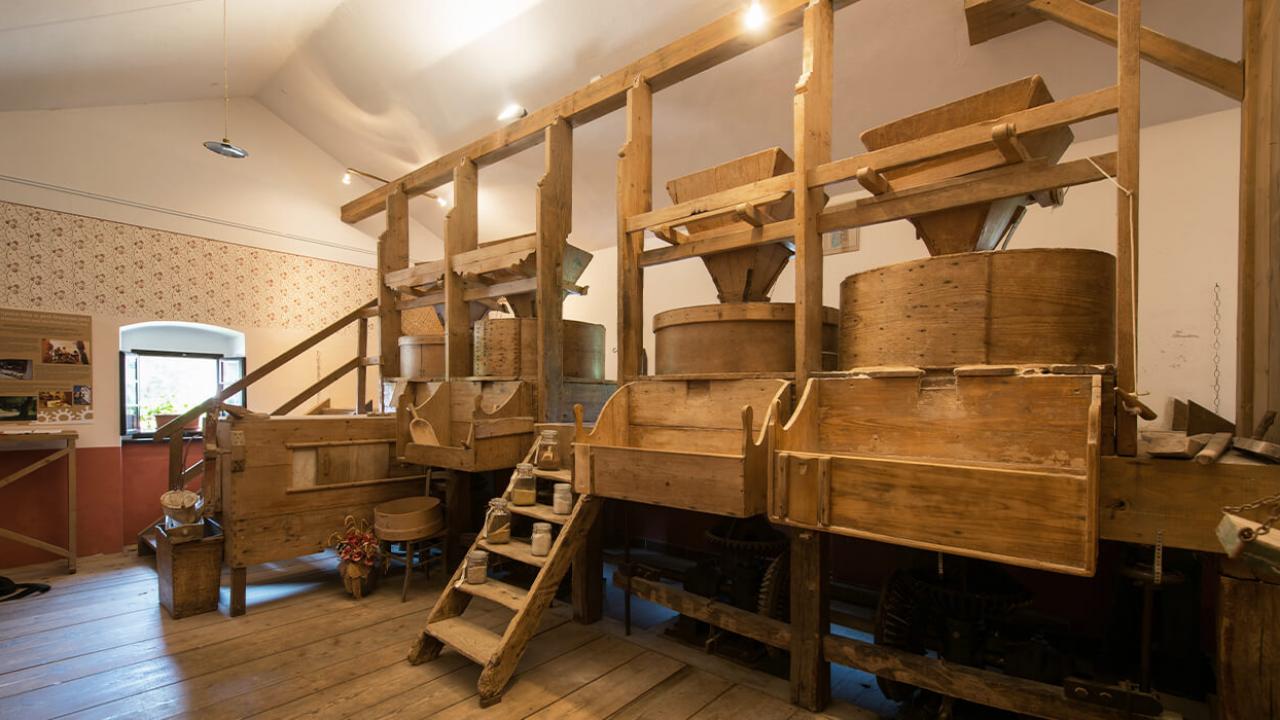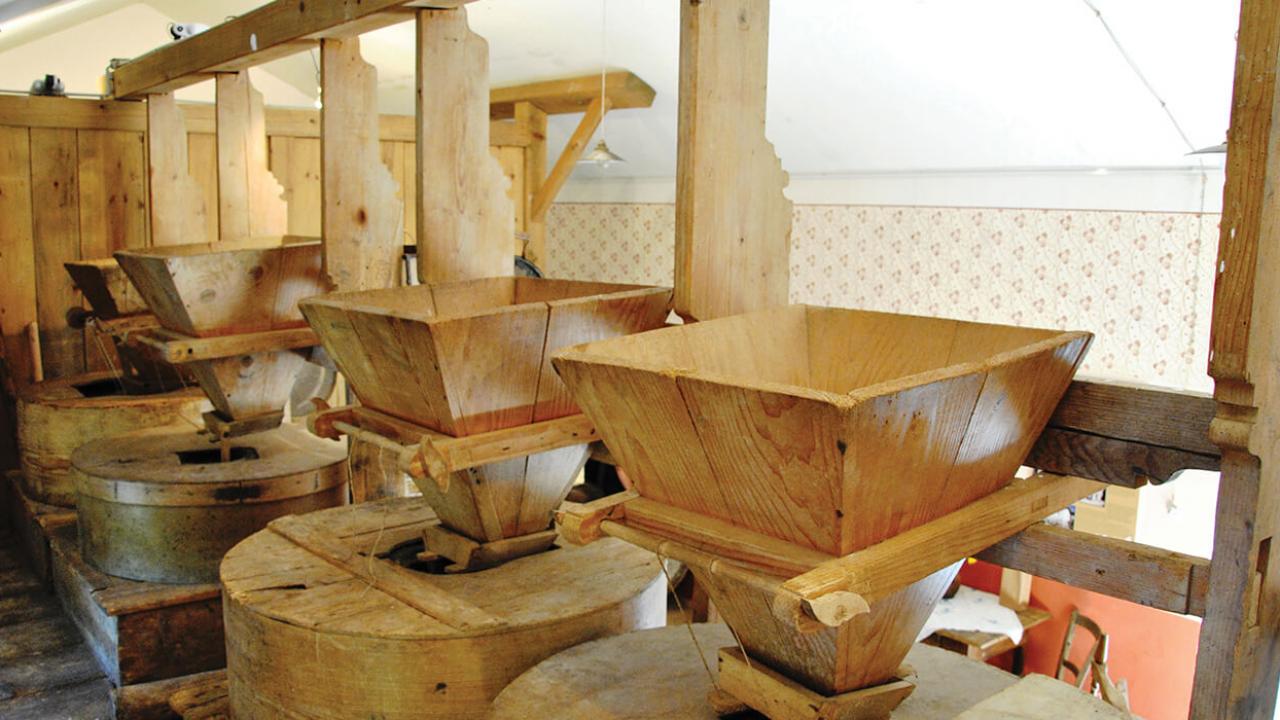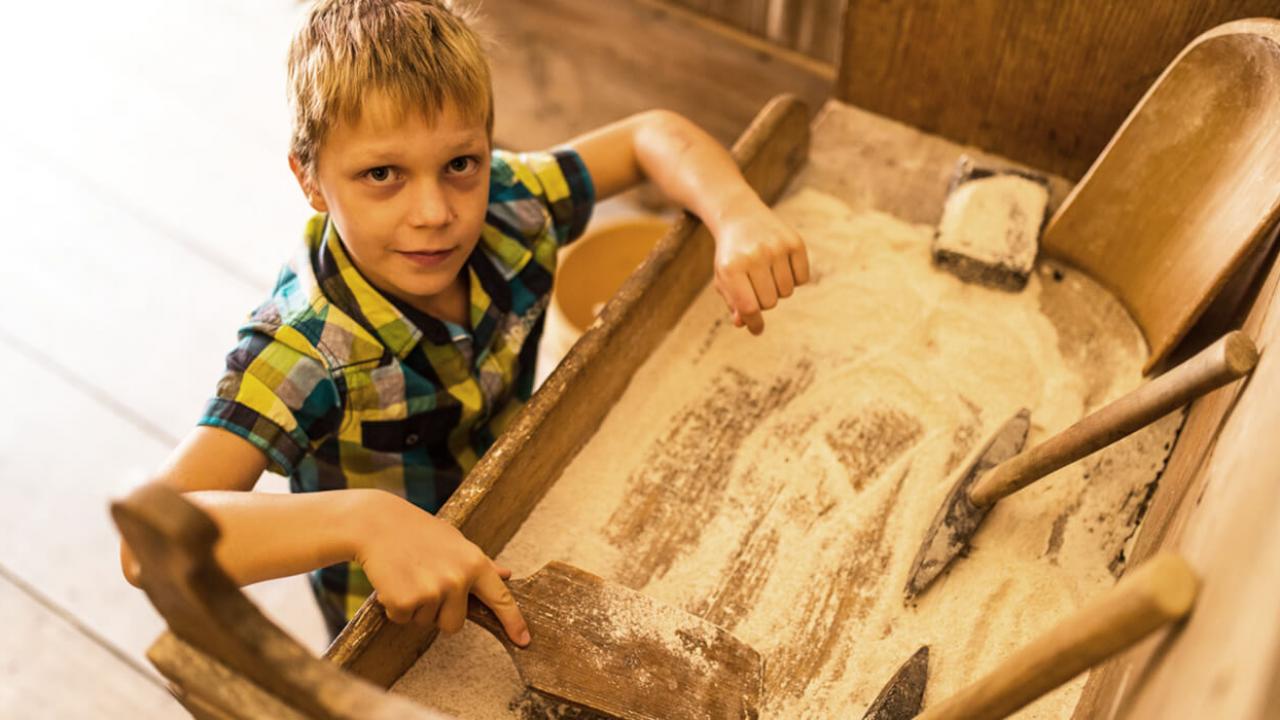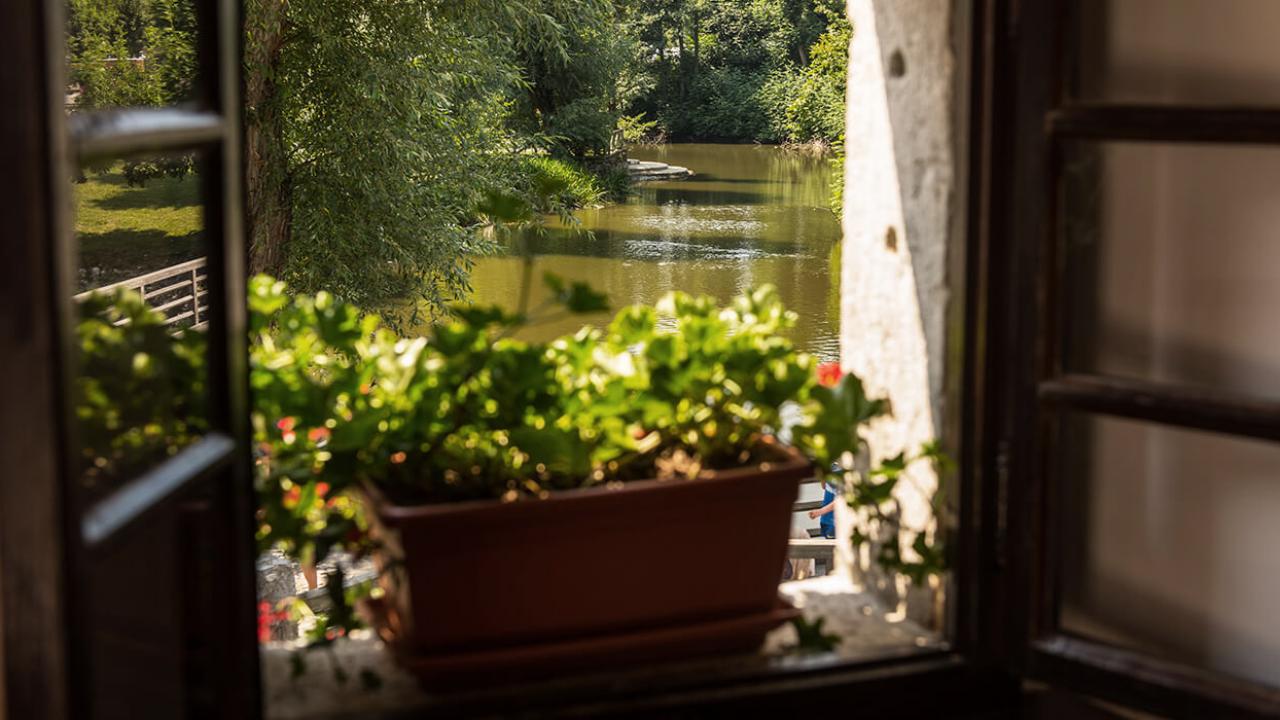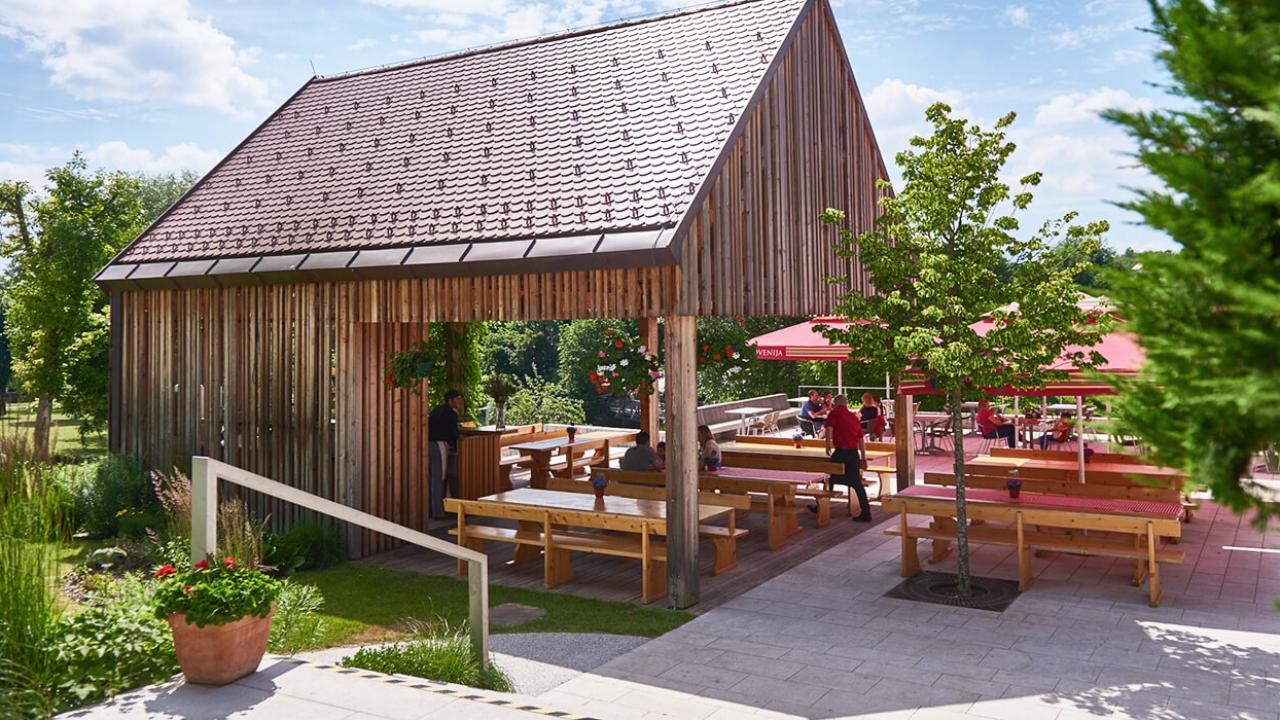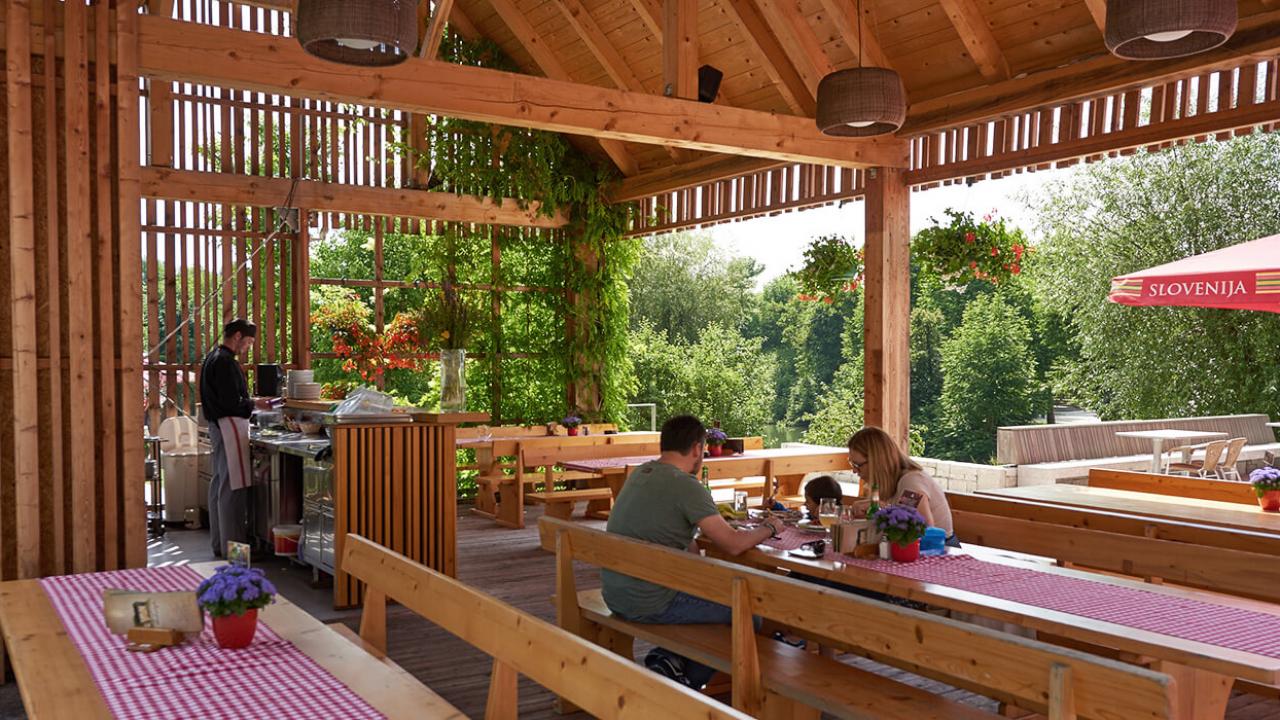 Visit the Modrijan Homestead
The Modrijan Homestead is open from April to September. Tours are available by prior arrangement.