Pivka and Black Caves
The two Karst marvels – Pivka and Black Caves – are the last two caves along the subterranean river Pivka before it disappears completely and is no longer visible to human eyes, and then reappears in the Planina Cave.
A Double Karst Marvel Experience
The caves are accessed through a collapse doline (sinkhole). The Black Cave entrance has a fairly gentle slope, whereas the Pivka Cave entrance has vertical walls. Both caves are a fine example of caves by a subterranean stream above which the ceiling has collapsed. Black Cave boasts wonderful flowstone formations, while the most appealing Pivka Cave feature is the view of the river, especially at times of high water levels.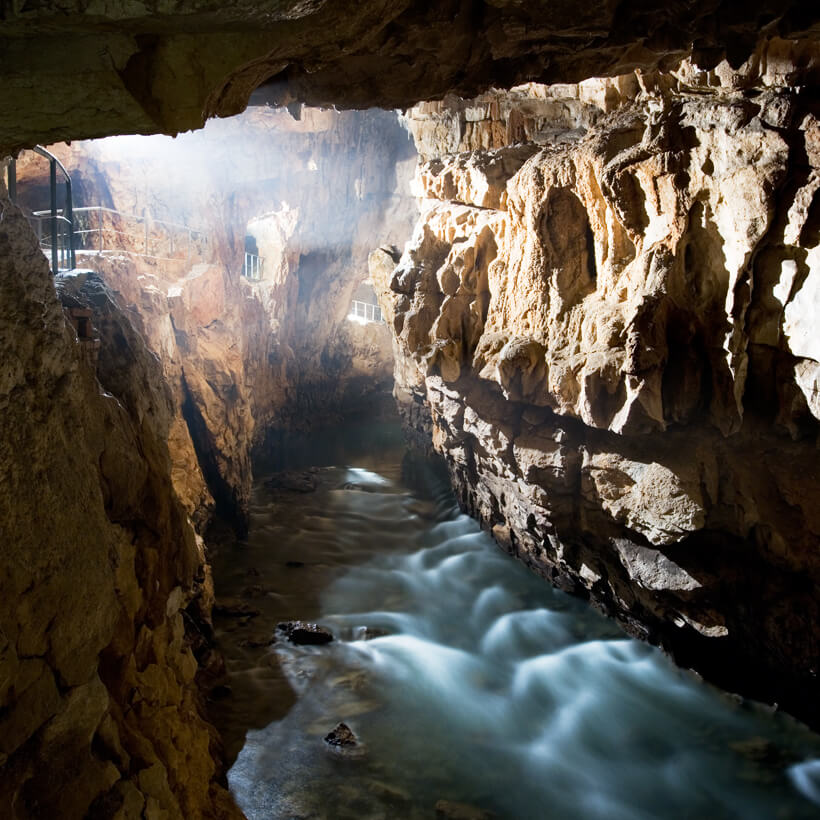 Pivka Cave
The Pivka Cave entrance is located five kilometres from Postojna Cave. It can be reached by descending 317 steps to a depth of 65 metres. The cave is just over five kilometres long. Two of the cave's five kilometres can be visited on a cave tour and also feature electric lighting. The trail leads visitors along the river Pivka towards the Black Cave, from where they get back to the surface and return through the forest.
Black Cave
The Black Cave used to be known as a separate, unconnected cave, however, later explorers discovered it was connected to the cave system of Postojna Cave. The 3.3-kilometre-long cave boasts large halls and horizontal passages, as well as dark speleothems, which gave the cave its name. It is a particularly good choice for cave lovers who would like to explore more difficult passages and water barriers.
For Adrenaline Lovers
Both caves can also be visited as part of an adventure tour. Adventure tours are a perfect choice for visitors who would like to visit the cave sections that are closed to regular cave tours, experience more challenging cave passages, break through water barriers, and follow in the footsteps of cave explorers. The tours take place in small groups, are accompanied by trained and experienced guides, and fall into three difficulty levels.
During the summer months, you can go on a special trekking tour around Postojna, Pivka and Black Caves.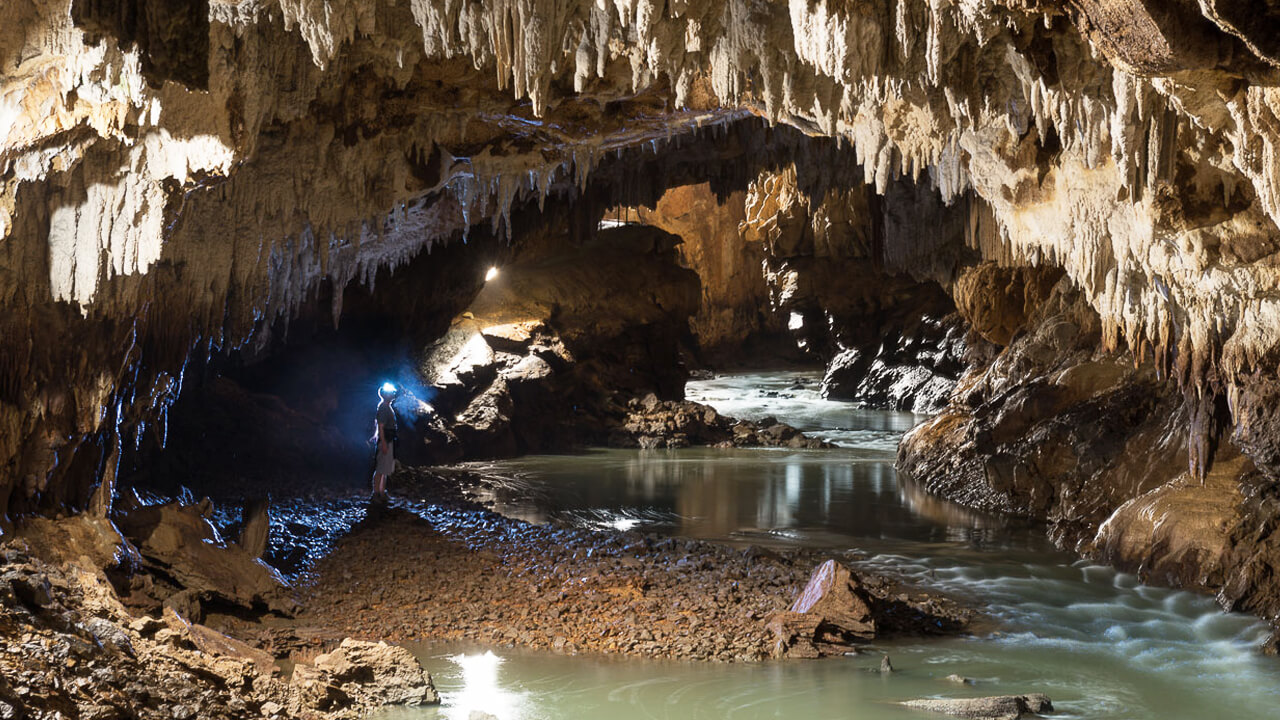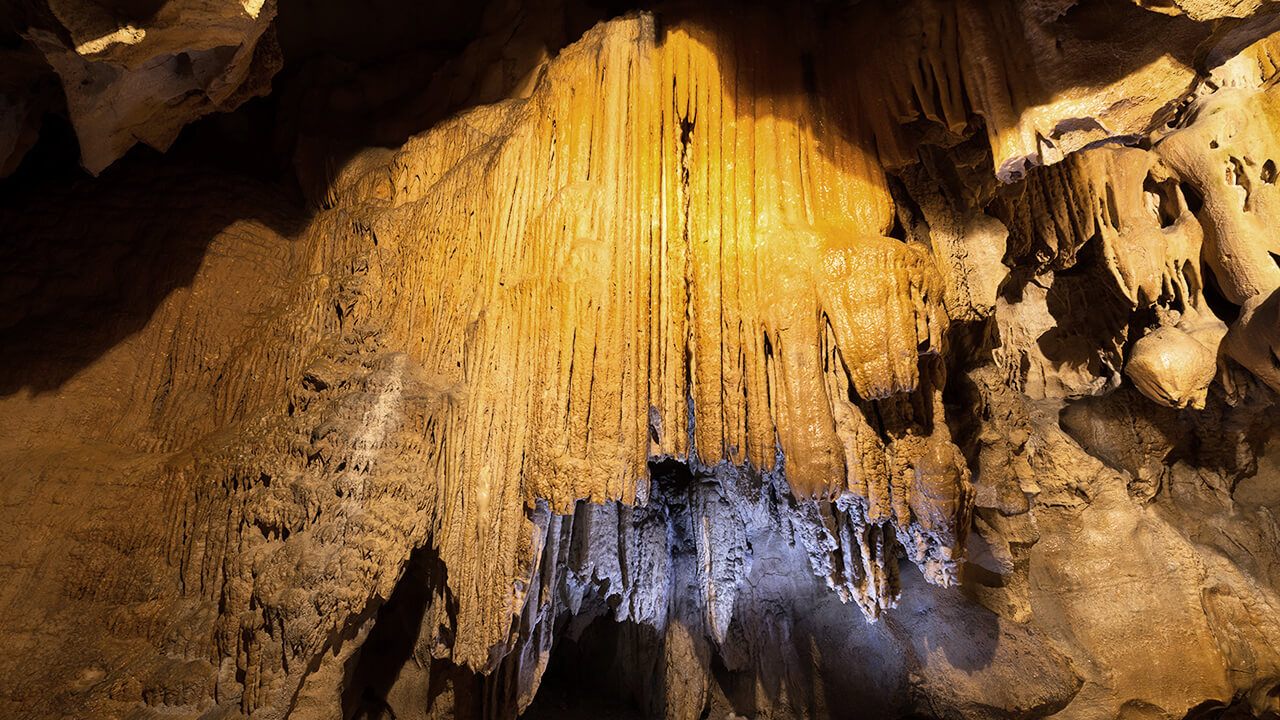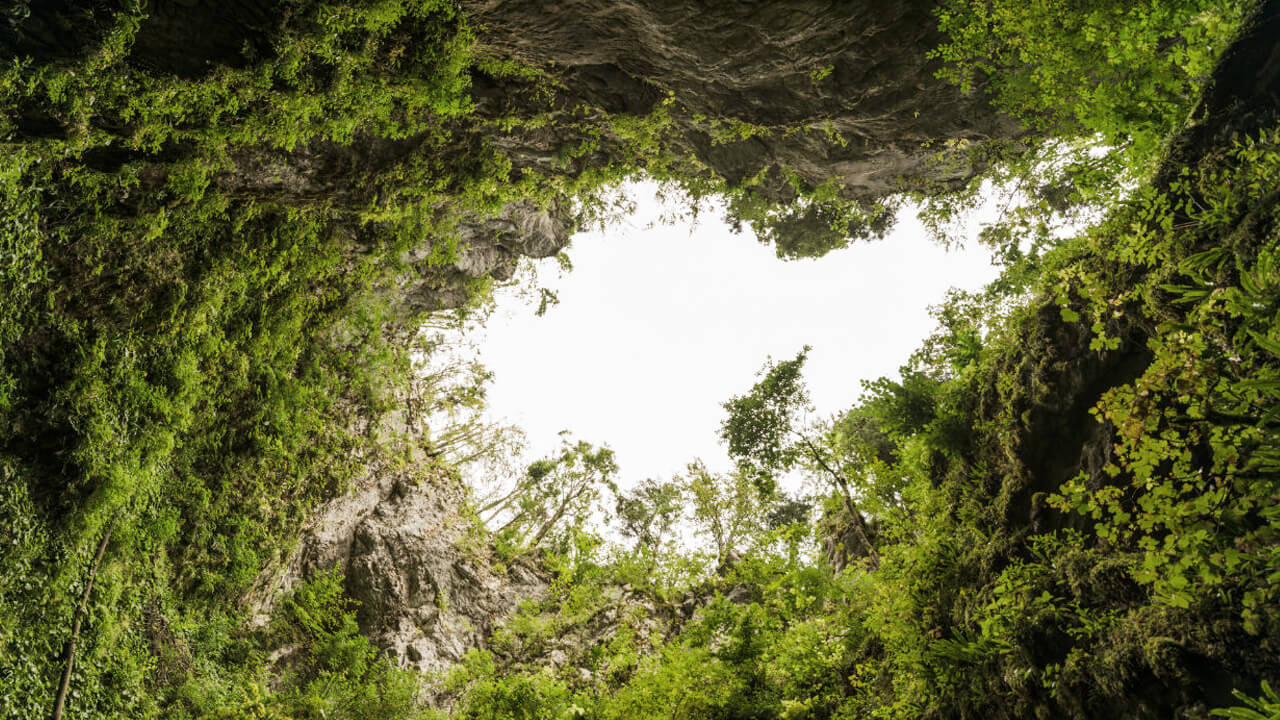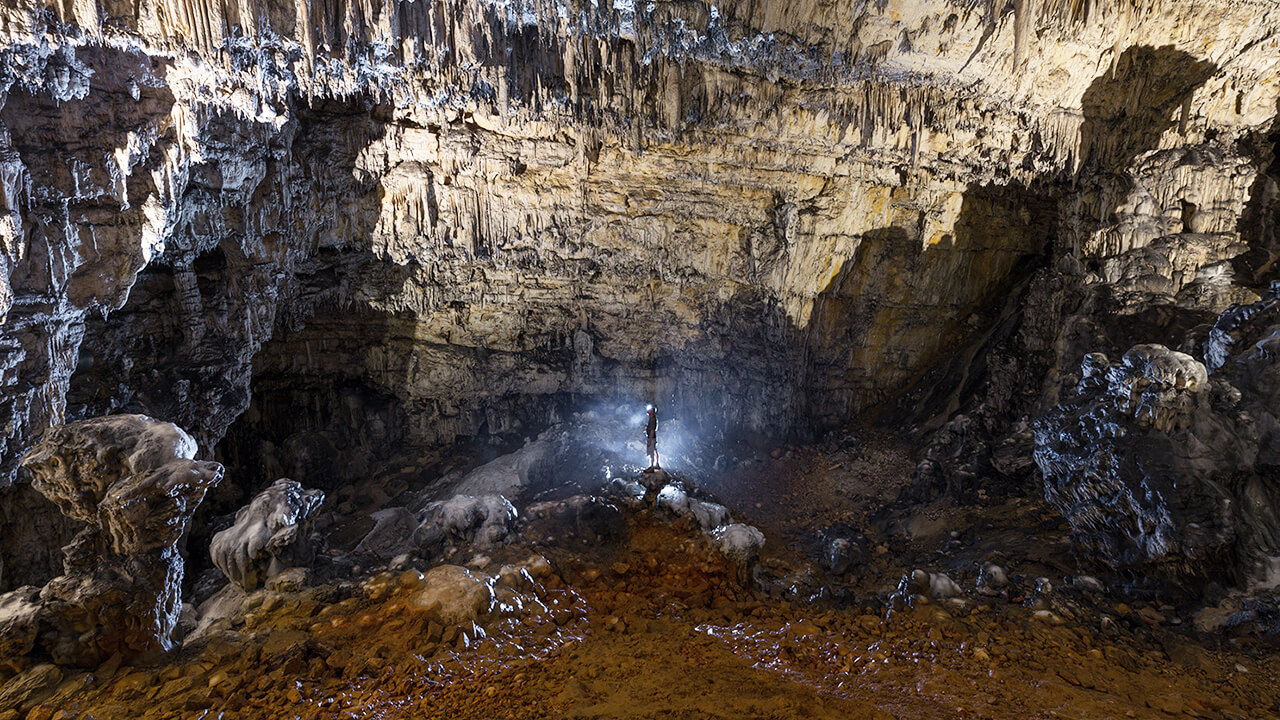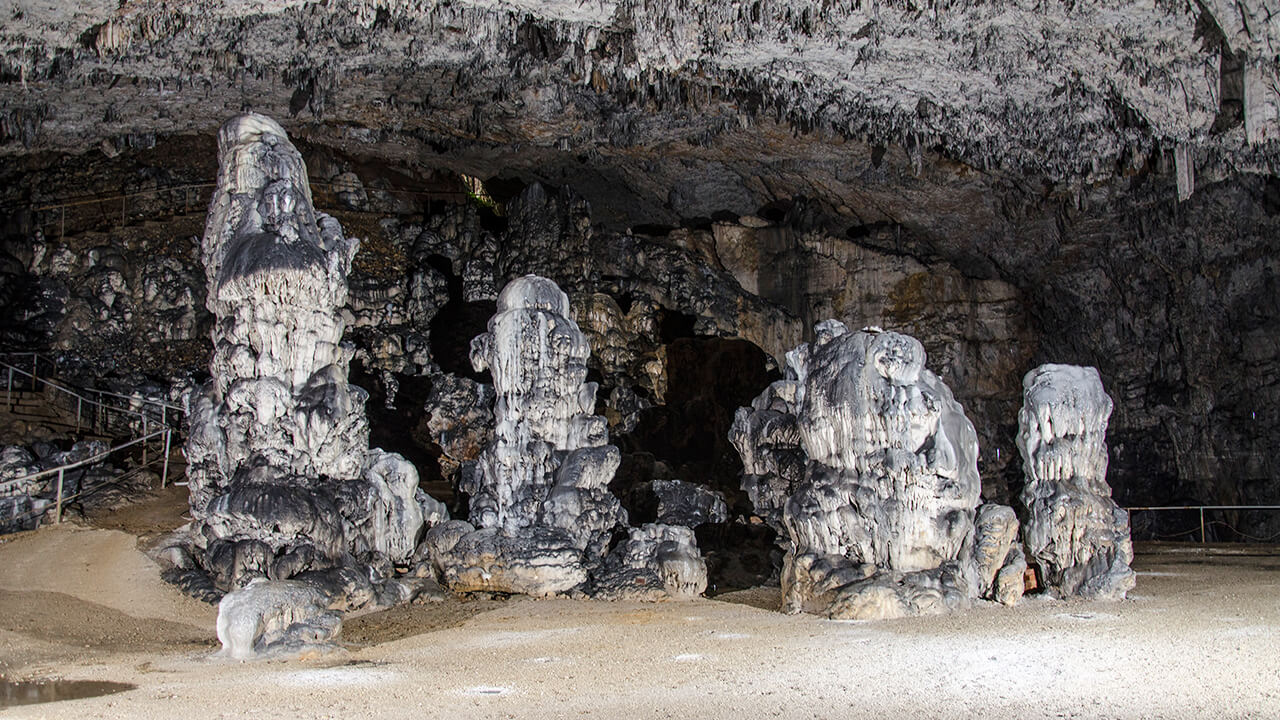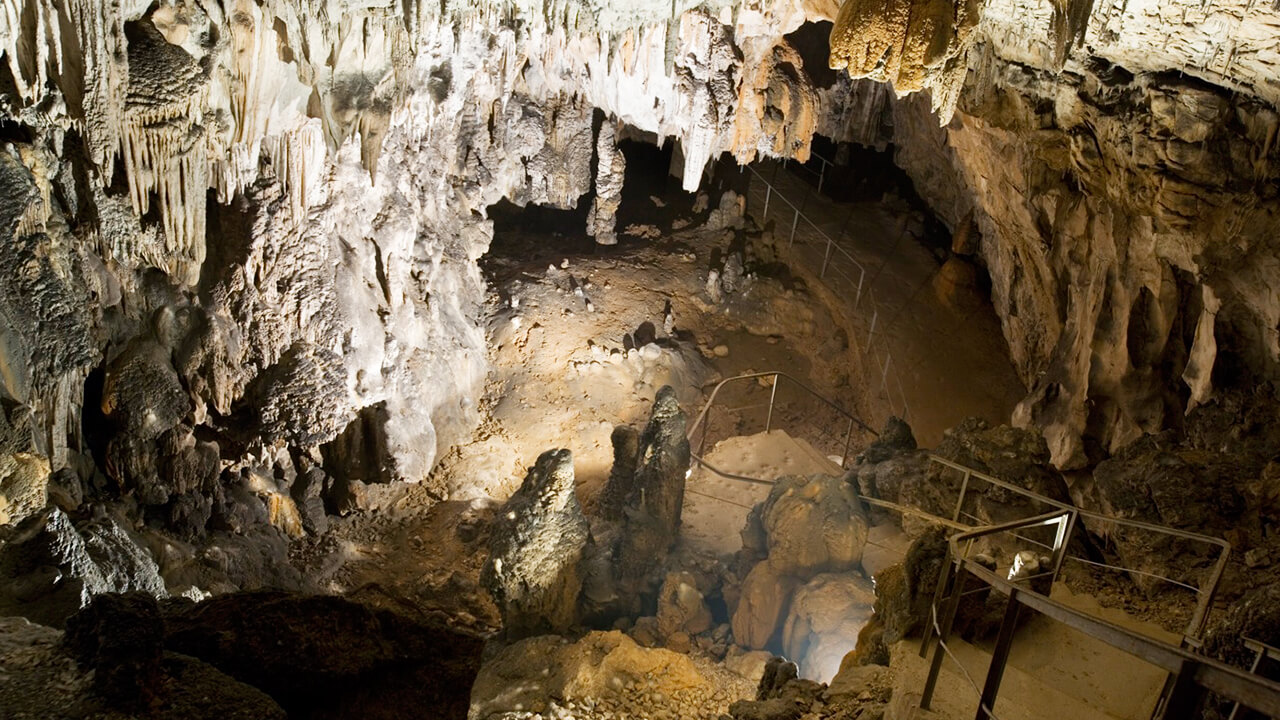 Visit the Pivka and Black Caves
A tour of the Pivka and Black Caves takes an hour and a half, and no special equipment is required. The entrance is from the campsite at Pivka Cave. Tickets can be purchased at the Postojna Cave Park ticket office or at the reception of the Pivka Cave campsite.
Everything there is to know about your visit is explained in the Important Information section.