Explore the Wonderland
Visit the underground world and enjoy a one-of-a-kind experience, discover the mysterious animal world of Postojna Cave's baby dragons – the olms, become explorers of the karst world, or live your own medieval castle fairytale.
The Queen of Caves
The story of Postojna Cave goes back millions of years. This one-of-a-kind natural marvel boasts majestic underground galleries and halls with a myriad of stalactites and stalagmites, and is the home of a number of mysterious animal species.
Postojna Cave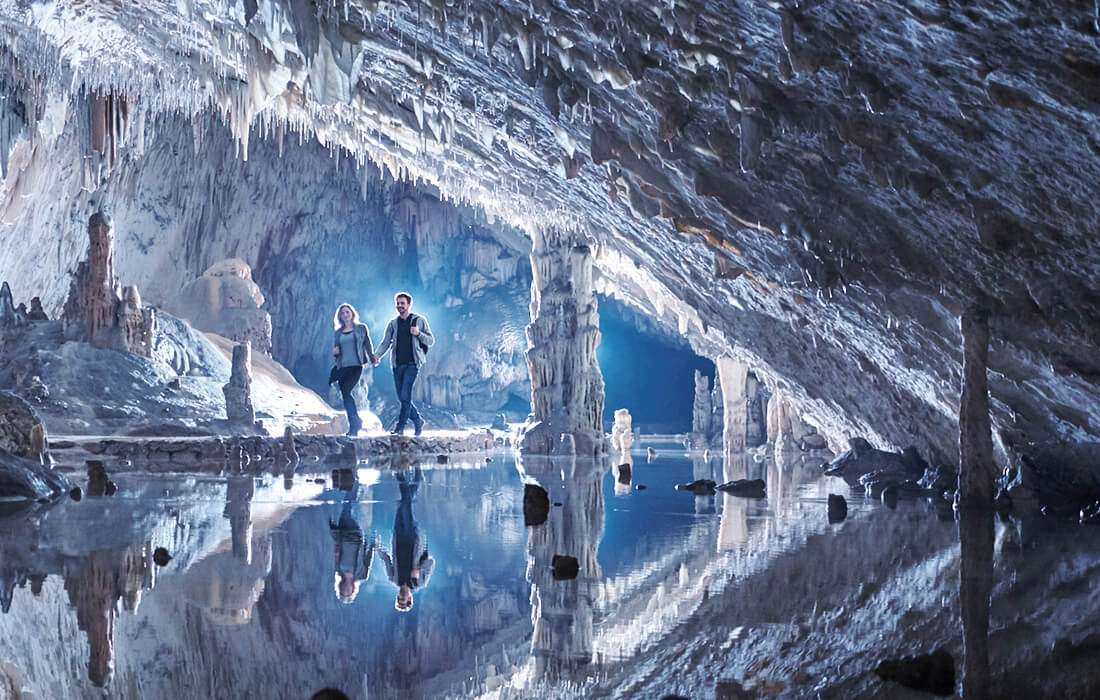 A Guinness World Record Holder in the Middle of a Rocky Cliff
Not far away, you will find the picturesque and mysterious Predjama Castle, perched proudly in the middle of a rocky cliff. The magnificent giant, which has been standing here for 800 years, is home to some exciting medieval legends.
Predjama Castle