Conference Halls
Hotel Jama is an outstanding conference centre – a perfect choice for unforgettable events and business meetings. Invite your guest to a one-of-a-kind setting in the middle of the Postojna Cave Park and impress them with an event organised to perfection.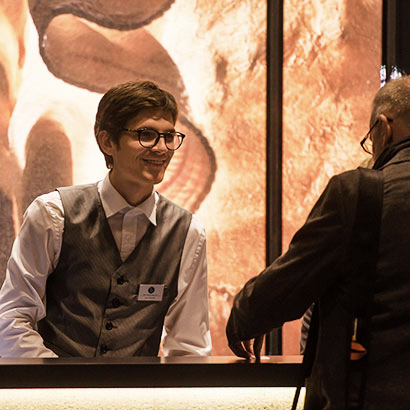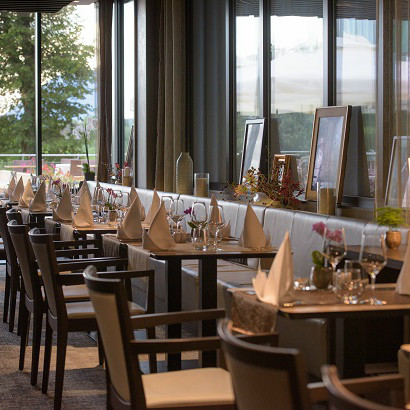 Events in the Middle of the Park
The renovated Hotel Jama is an experience in itself. The restored vintage elements from the 1970s are paired with a unique modern design, perfectly complementing its architectural connection with the cave.
We offer everything that is needed to make your event a successful and unforgettable experience: two spacious halls that can accommodate up to 400 guests, state-of-the-art technical equipment and an experienced team.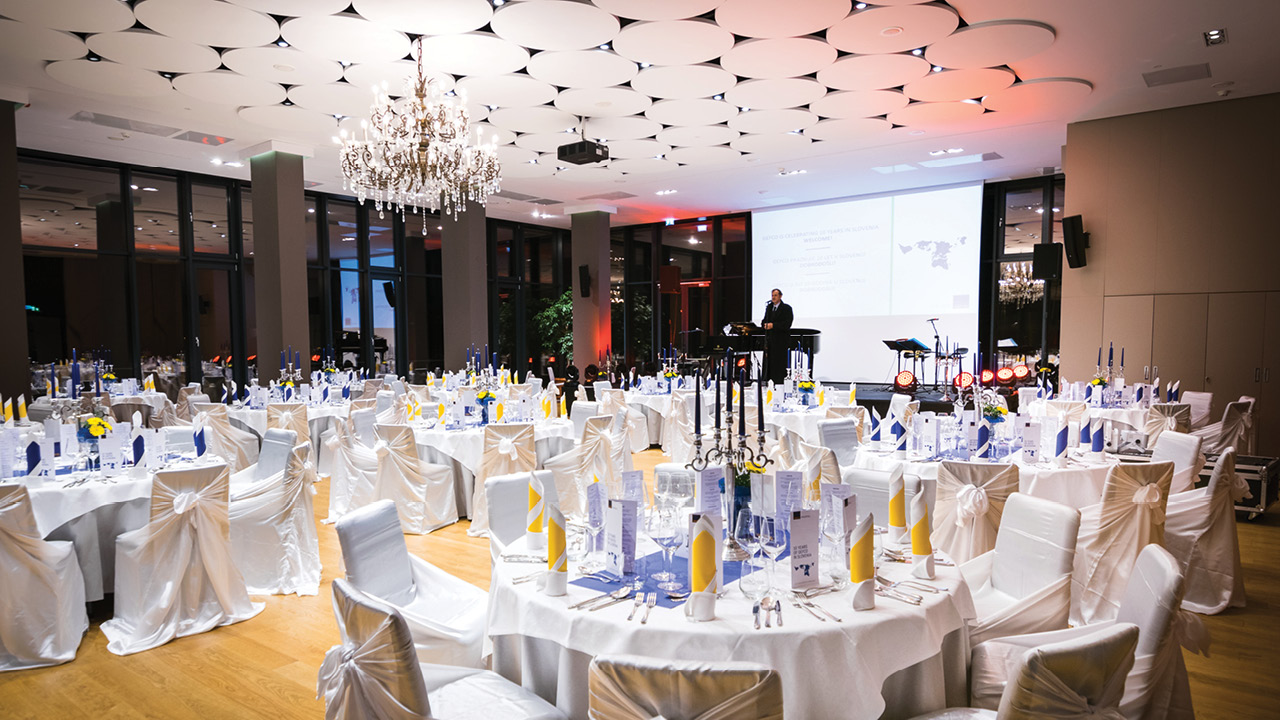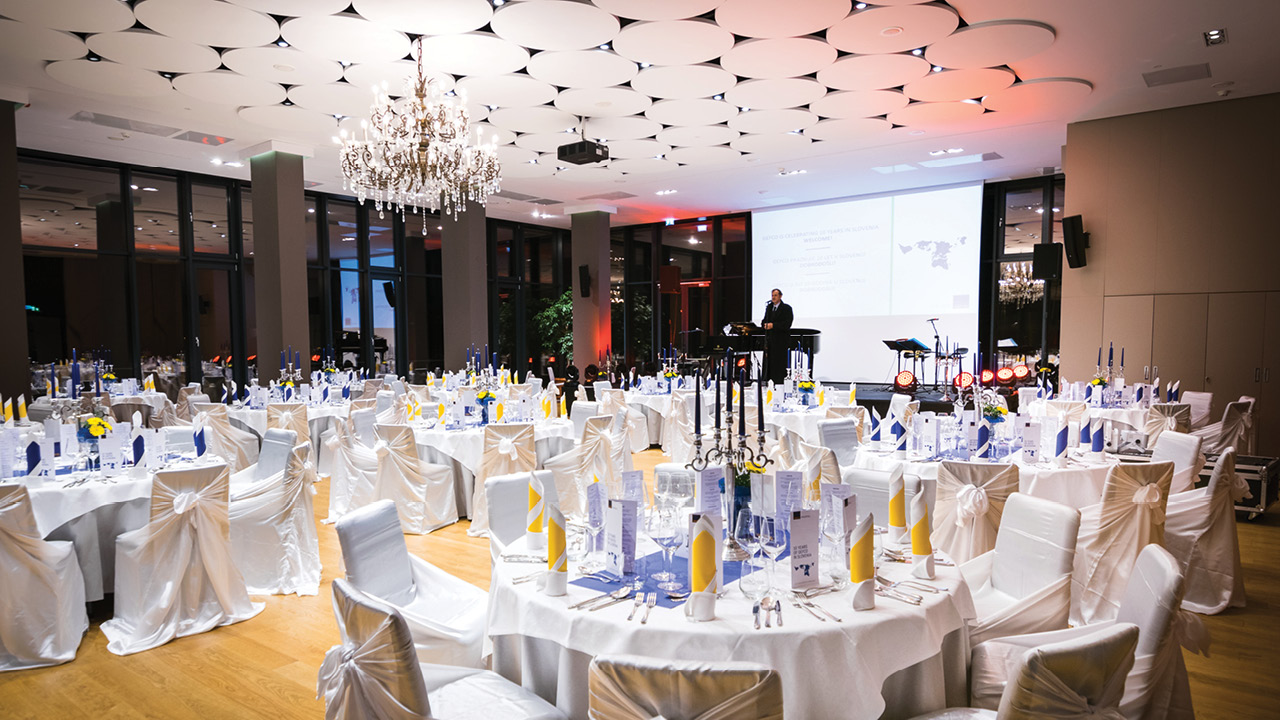 Dance Hall
The central room of the hotel is the Dance Hall overlooking the Park and the river Pivka. The hall with floor-to-ceiling windows on all sides has ample natural light, but can also be completely darkened. It can accommodate up to 300 guests and offers direct access to the hotel terrace.
Tartarus Hall
The Tartarus Hall is adjacent to the central hall – the Dance Hall. It boasts plenty of natural light and flexible layout options, which makes it a good choice for more intimate layouts, as well as business parties, conferences and media presentations. It can accommodate up to 300 guests.
Other Available Halls
The wide range of conference-related services and facilities offered by Hotel Jama is complemented by the Jamski Dvorec mansion in the immediate vicinity of the natural entrance to Postojna Cave. The exquisite architecture of the over-150-year-old cultural monument offers a number of magnificent halls, which can accommodate a combined total of 1,000 people.