The Stara Dama Museum
The Predjama Castle visitor centre houses the Stara Dama Museum, which contains two collections: 
the World War I – Isonzo Front Collection and the Hunting Collection.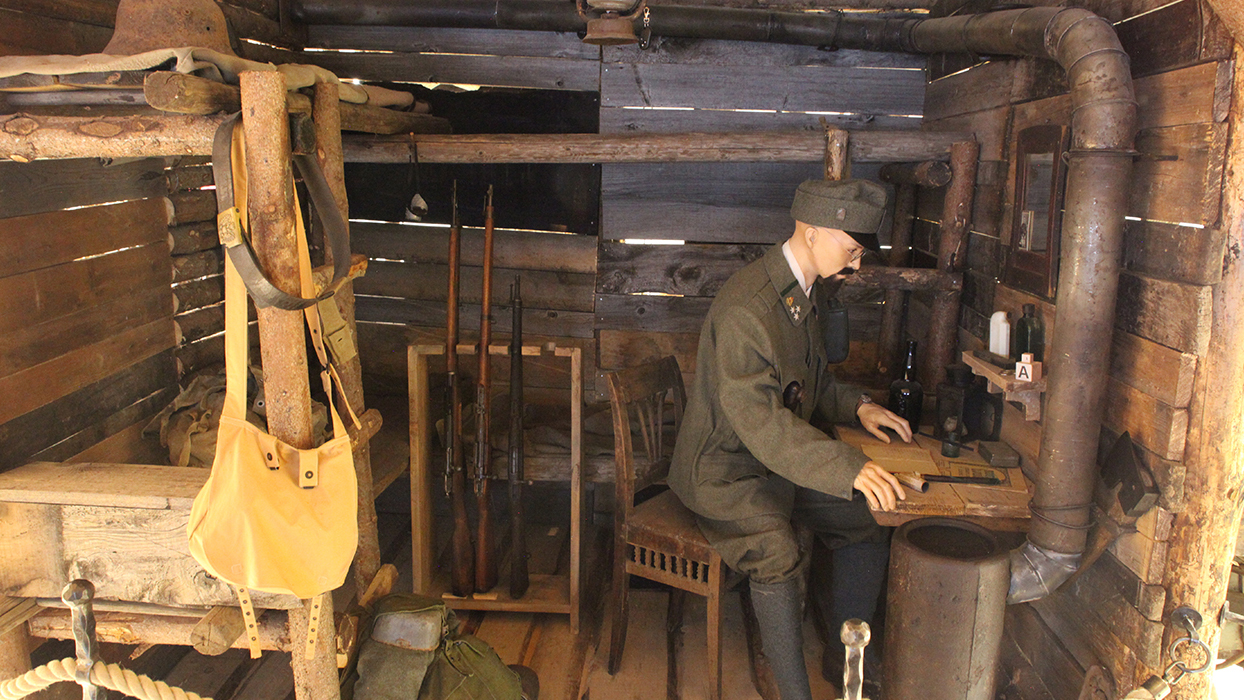 Remembering History and Tradition
The Stara Dama Museum is located right next to the world-famous Predjama Castle. In addition to the rich medieval culture, the history of the local area is largely characterised by turbulent war times. In fact, Postojna was an important military hub during World War I with the headquarters of the Isonzo Front commander, Svetozar Borojević von Bojna, located here.
In peacetime, however, this area boasts a centuries-old tradition of various forms of hunting, from dormouse hunting, trapping and rifle hunting, which comes as no surprise, as for our ancestors hunting was a source of livelihood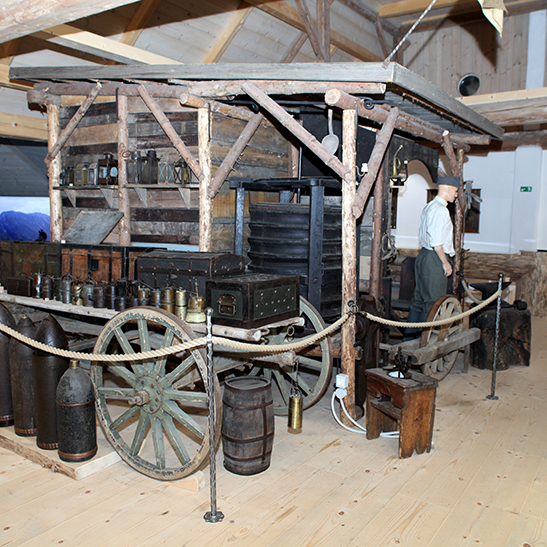 The World War I – Isonzo Front Collection
The World War I – Isonzo Front collection is dedicated to World War I, especially the Isonzo Front, which left a deep mark on this area as it was the rear of the Isonzo Front and logistically connected with the supply of the front. For the most part, the exhibited objects originate from the area of the Isonzo Front and have been collected over a long time. The exhibition was set up in remembrance of the soldiers of all nations who died on the rocky battlefield above the River Soča and in respect of the peaceful times we are enjoying at present.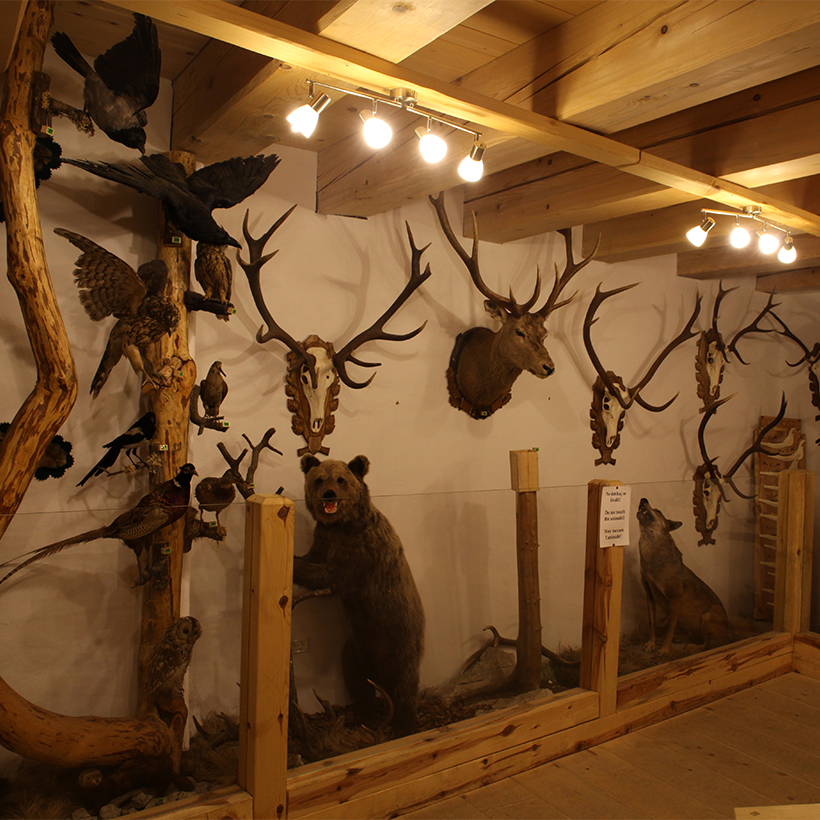 The Hunting Collection
The hunting collection covers various types of hunting, and features a large number of forest animals that live in the local area, ranging from birds, deer, wild cats to wolves and bears. The exhibition also presents the work of hunters, forest guardians and the forest life at large. Part of the collection is devoted to various kinds of hunting equipment – deer stands, traps, horns, hunting rifles and other hunting gear items, including very old and rarely preserved objects.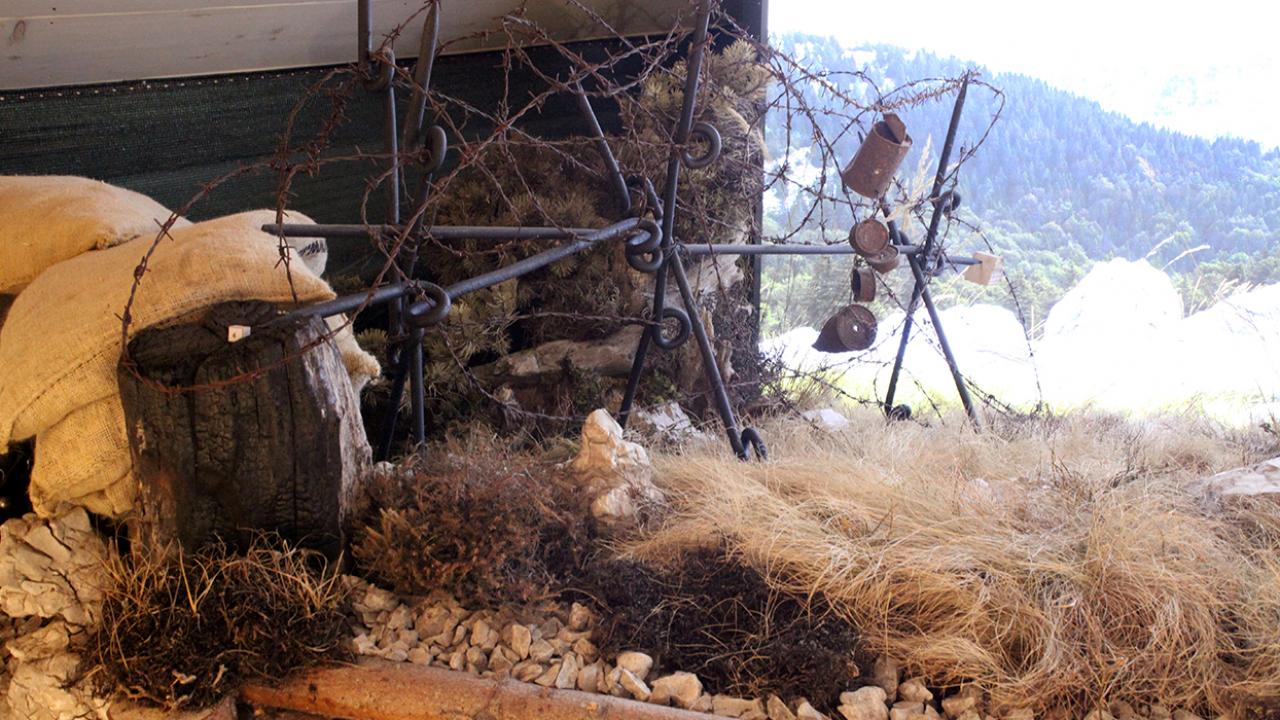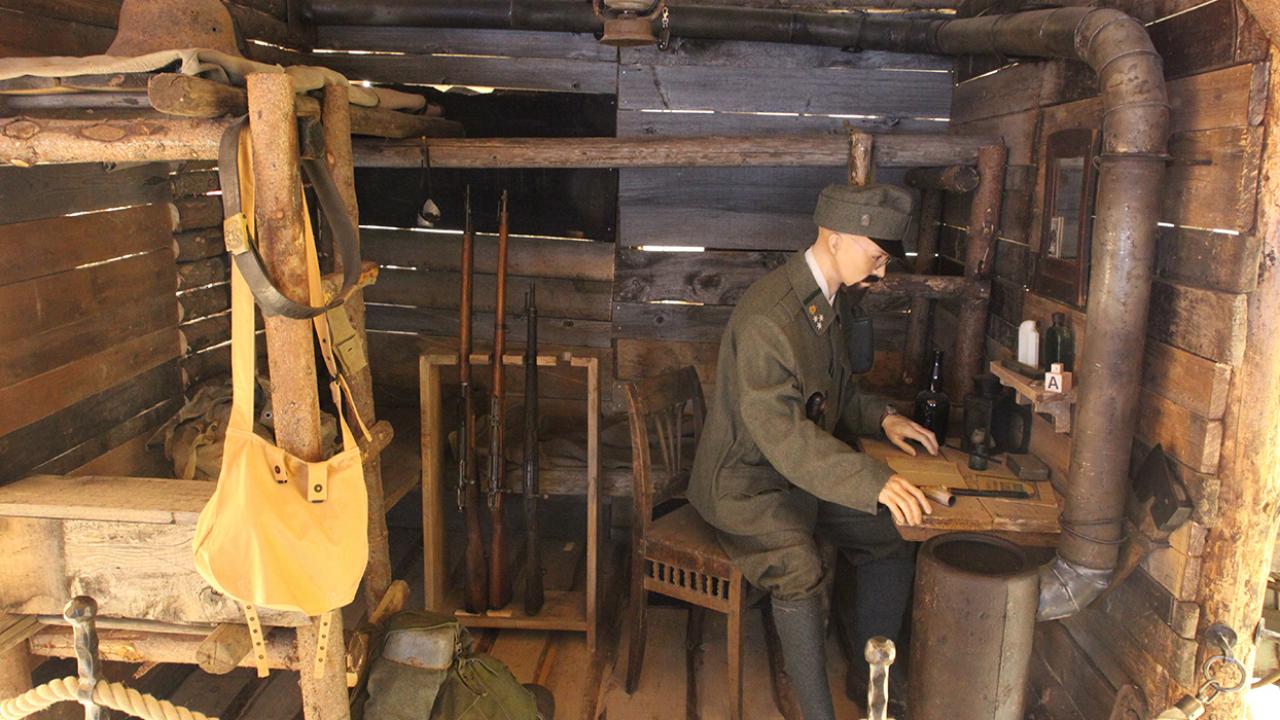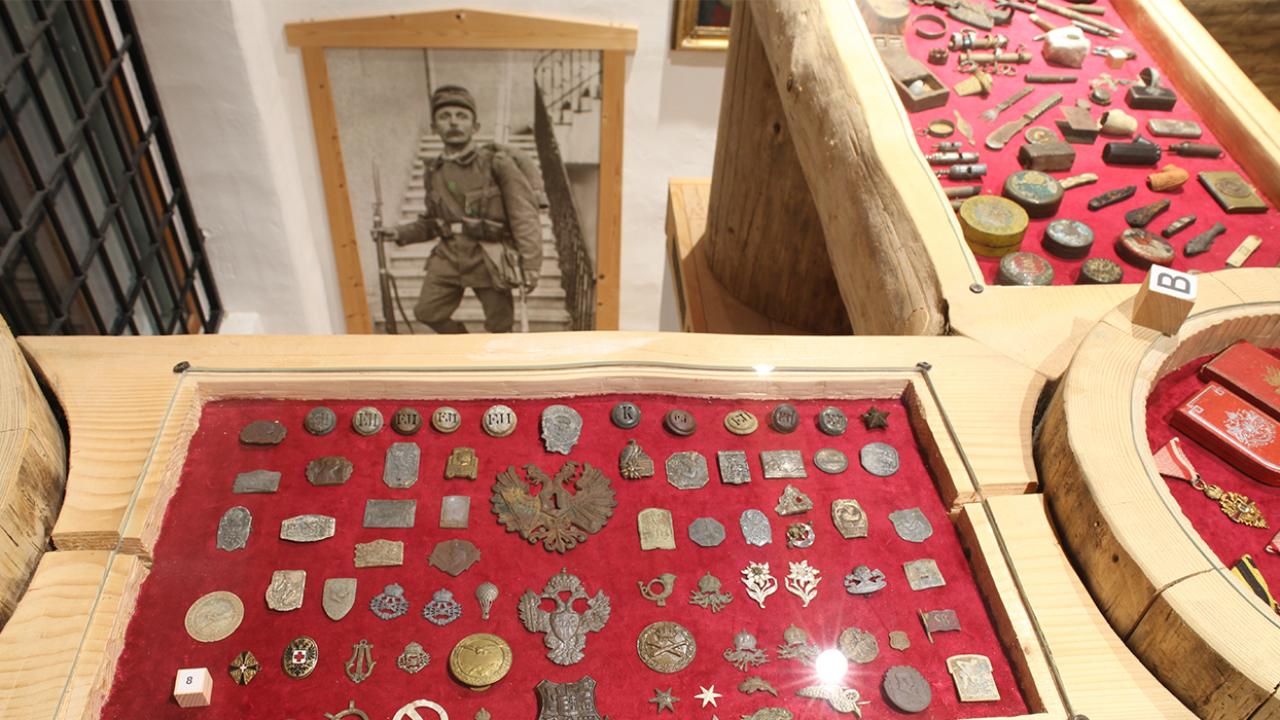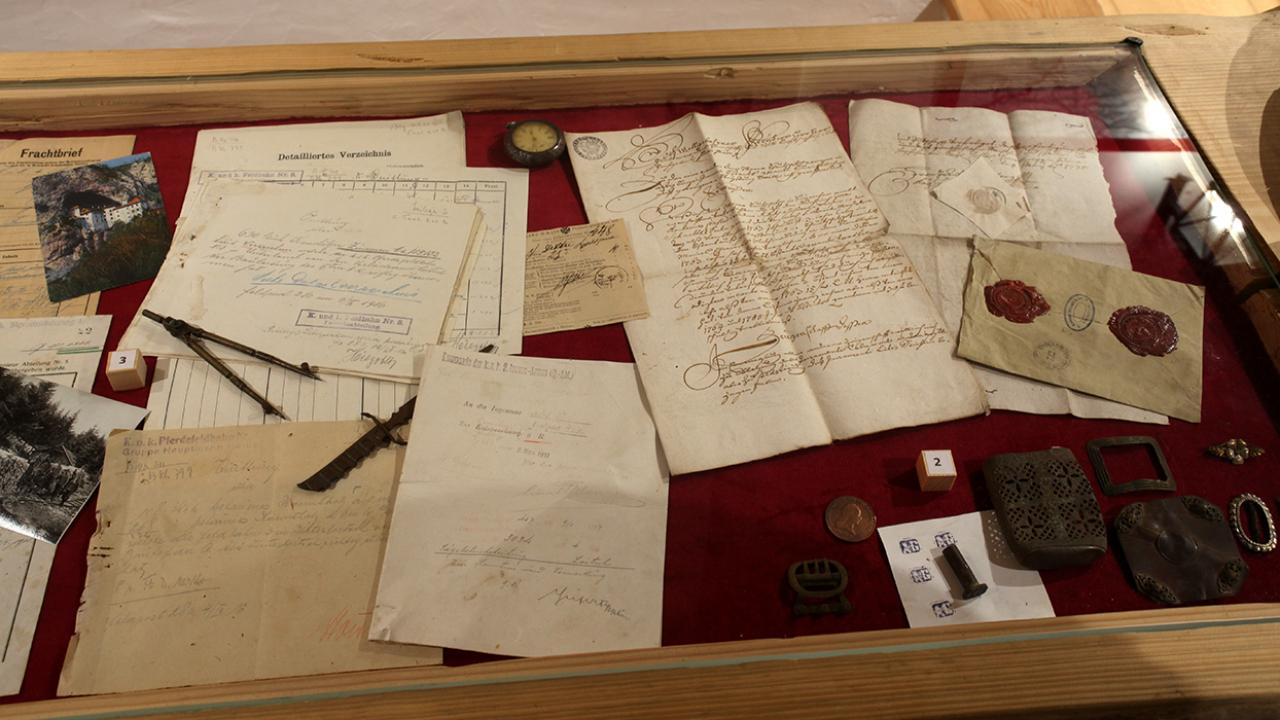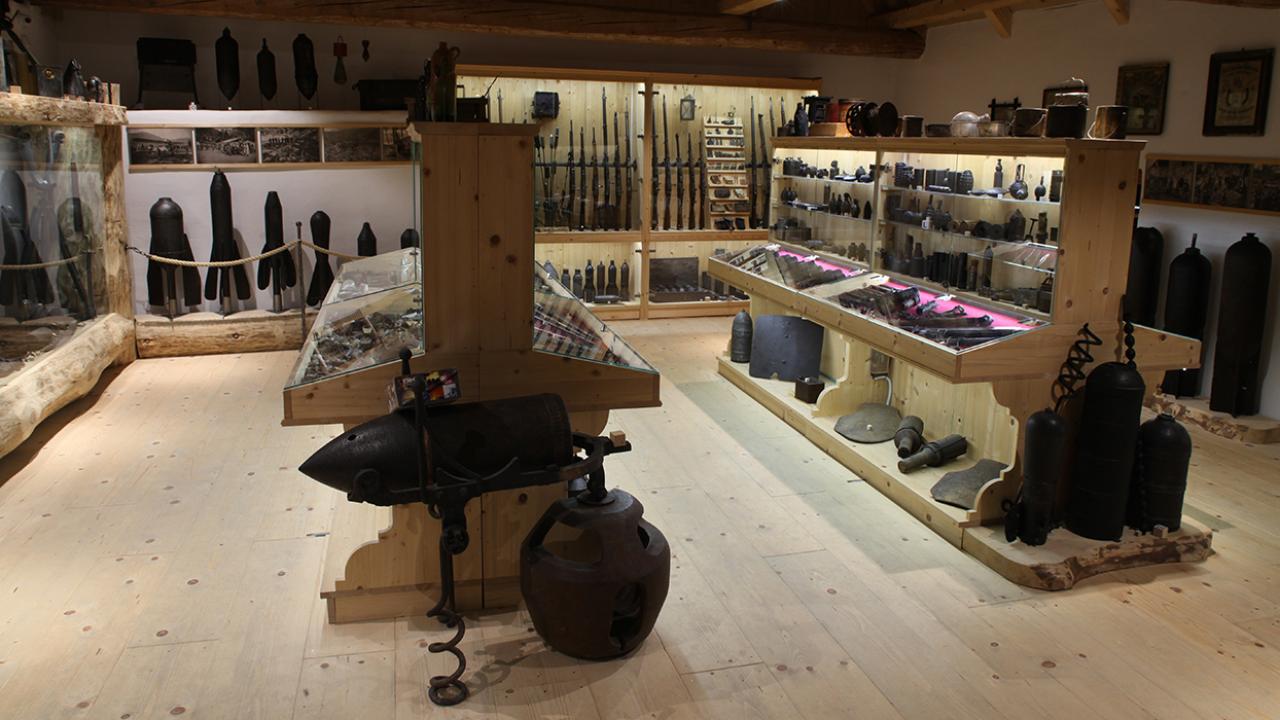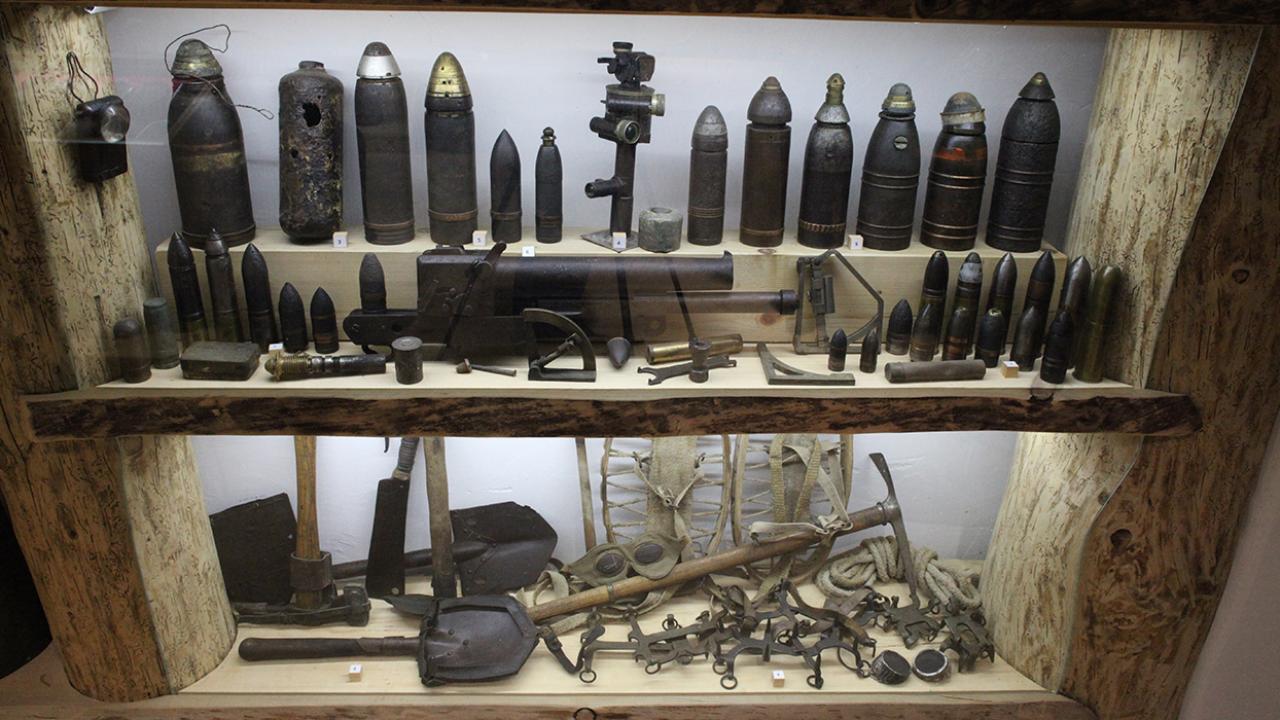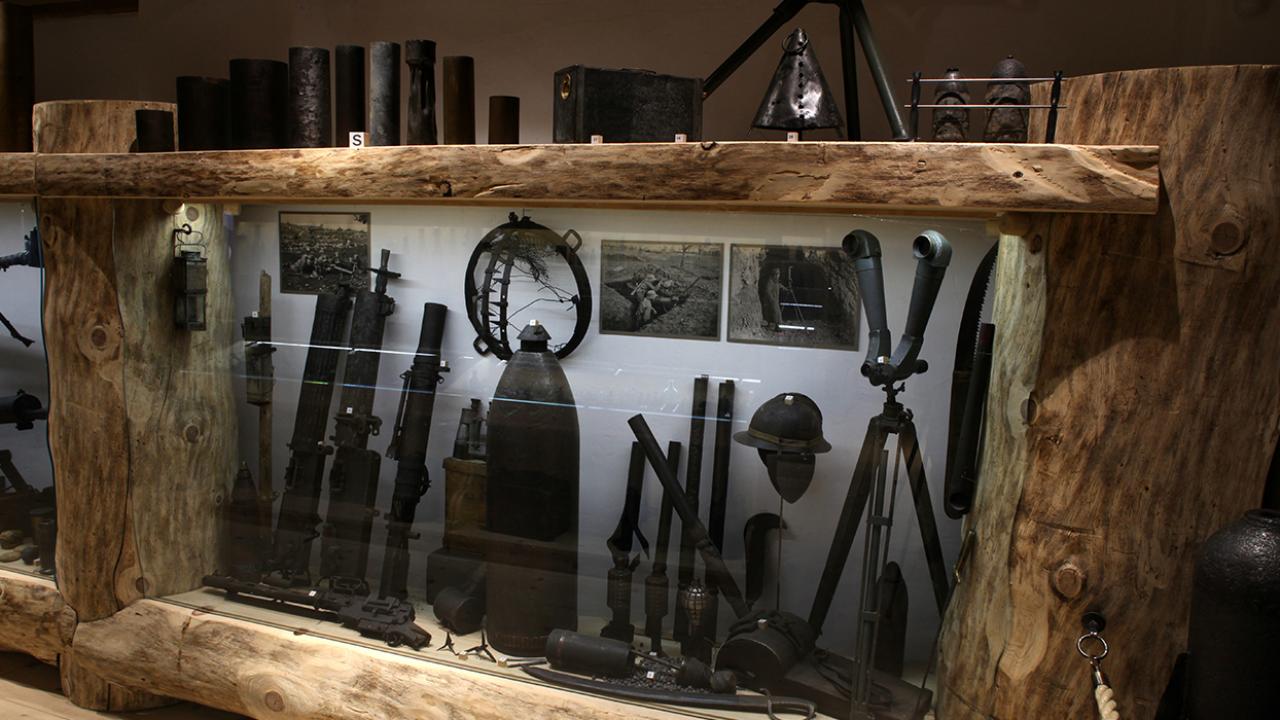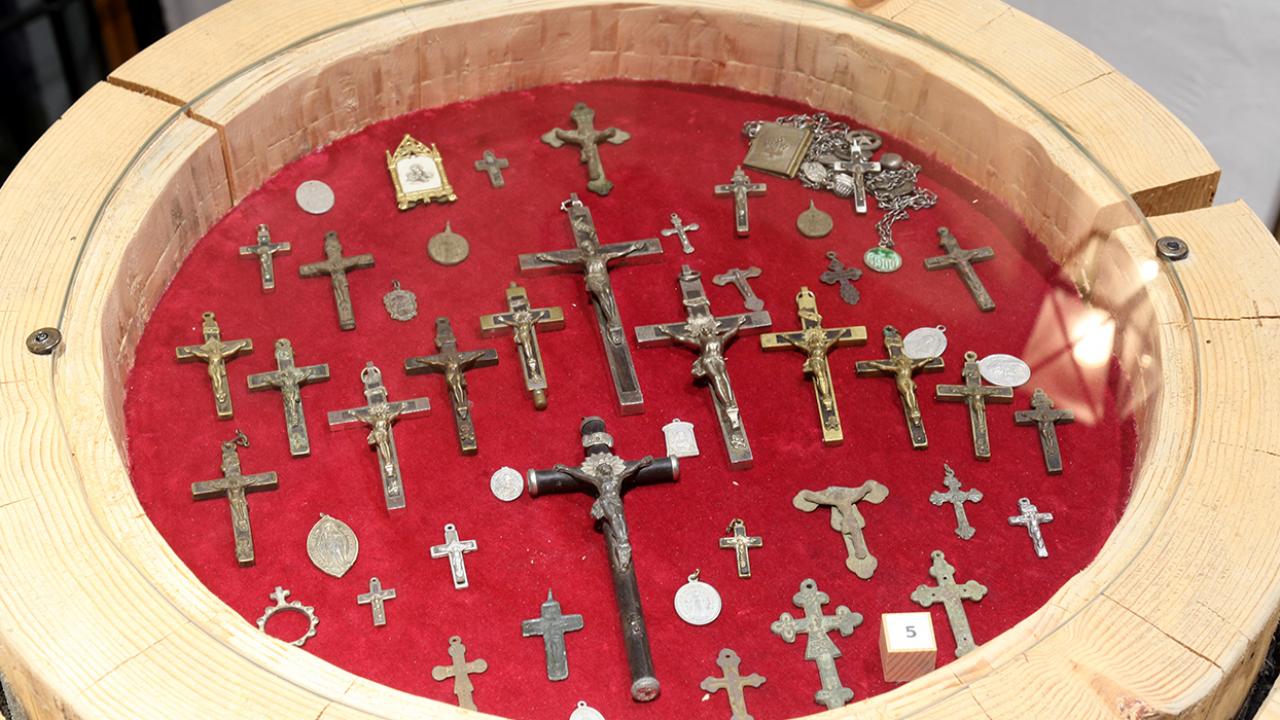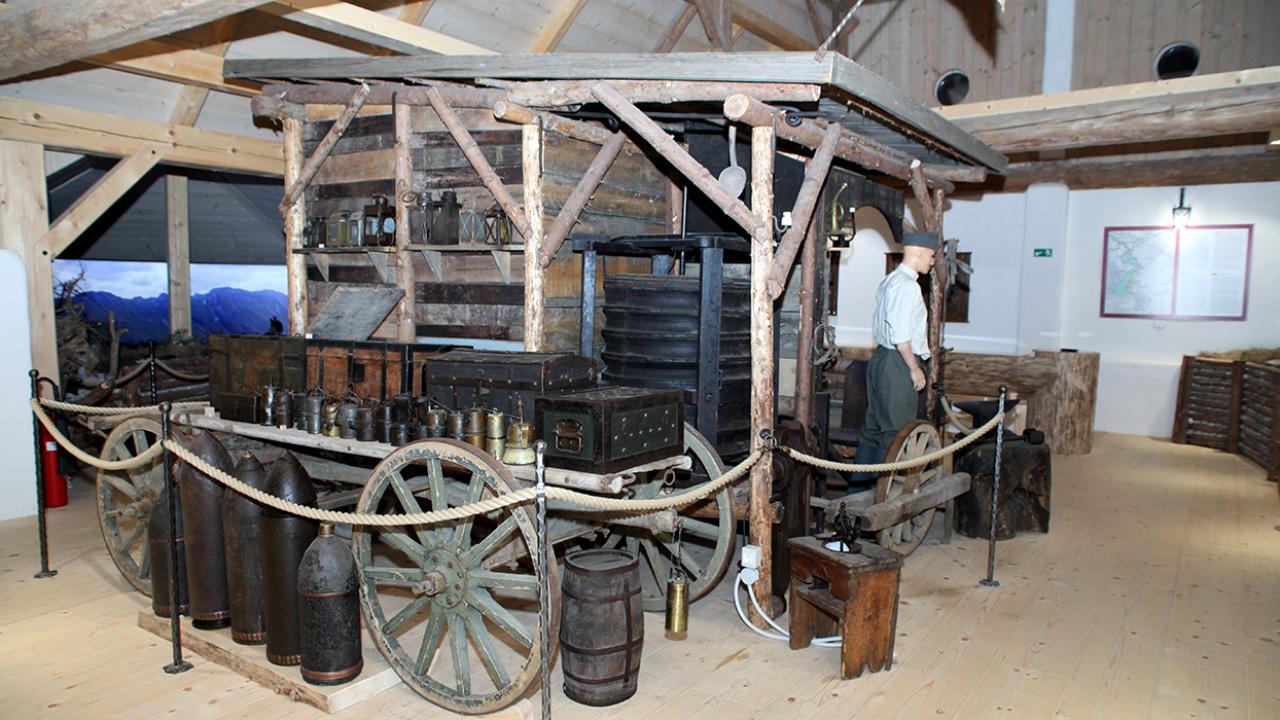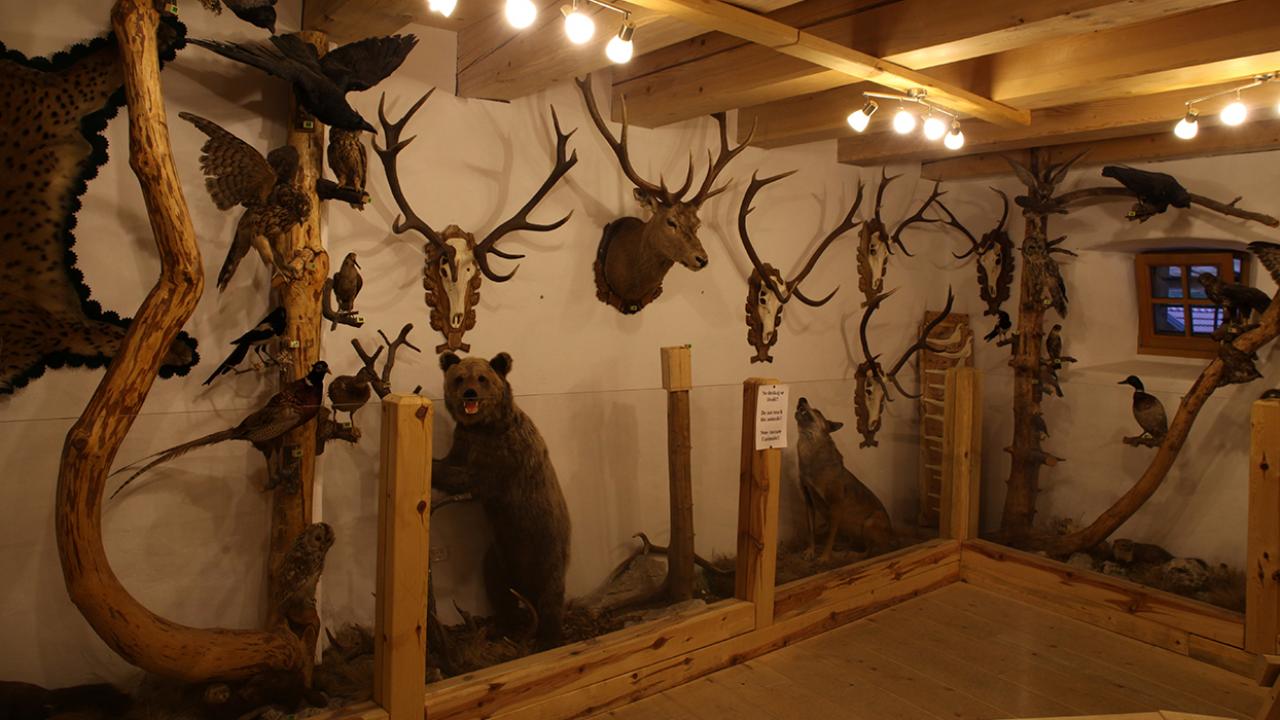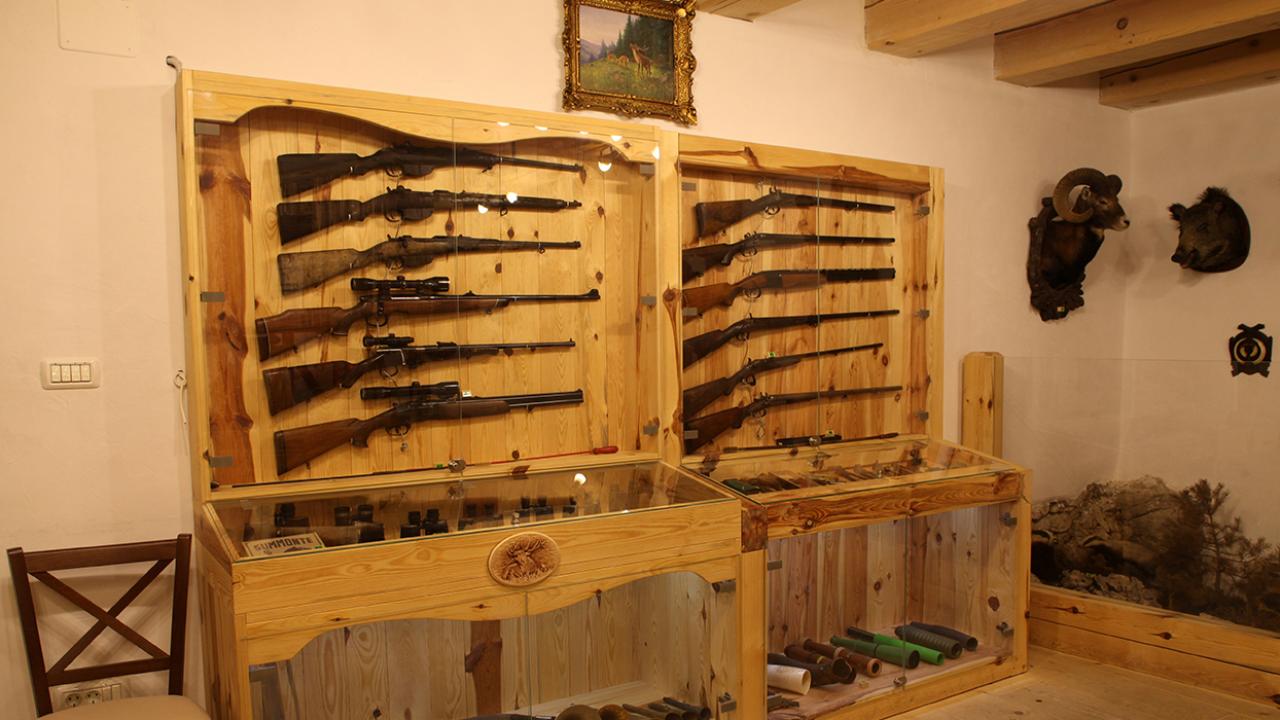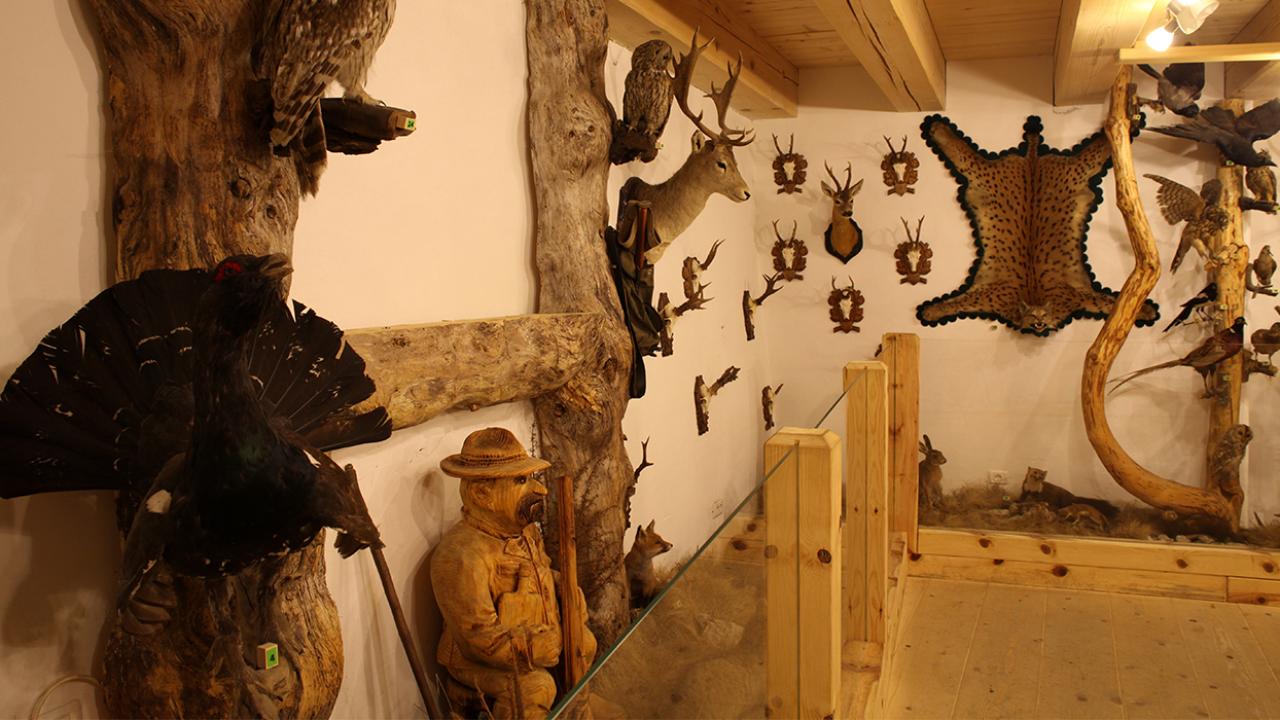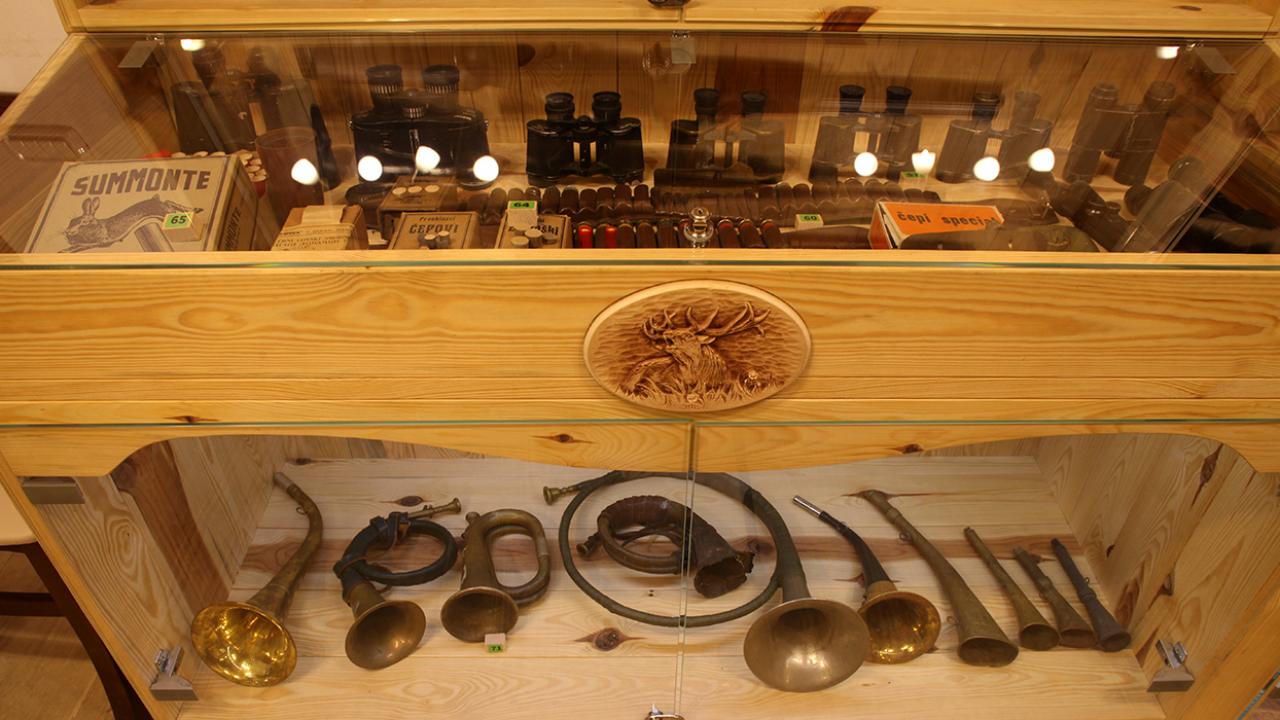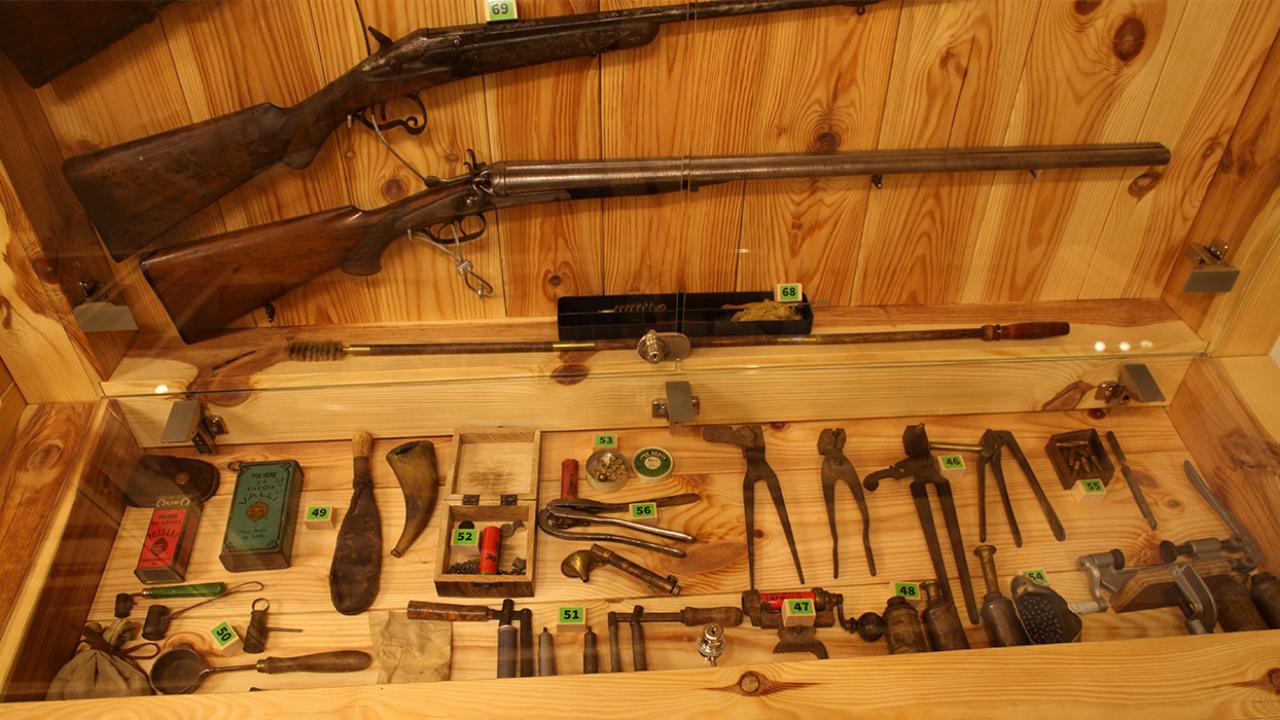 Visit the Stara Dama Museum
The Stara Dama Museum's opening times depend on the opening times of the Predjama Castle.
Hot and cold drinks and snacks can be enjoyed in the museum's reception area and in front of it, and various souvenirs are available inside.
Admission to the museum is included in the price of the Predjama Castle ticket.