About the Hotel
Hotel Jama, which is located right next to the world-famous natural marvel, Postojna Cave, has been renovated to offer you anything you may need for some unforgettable moments.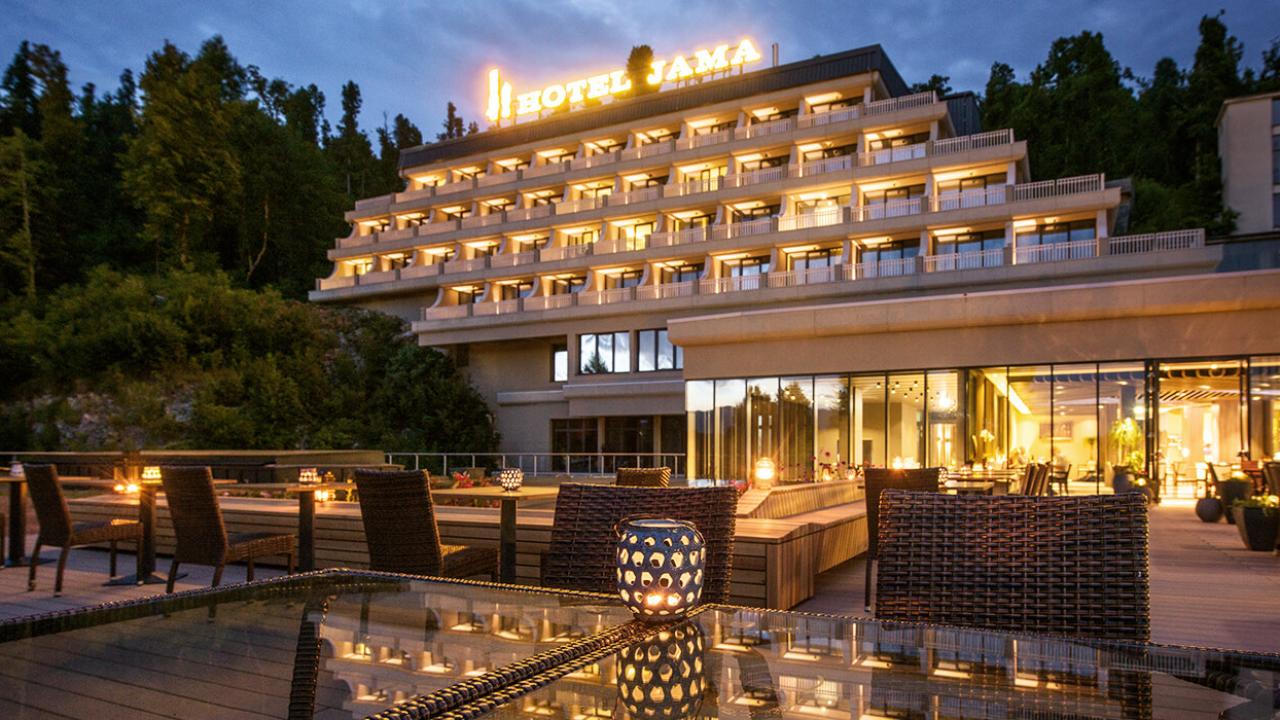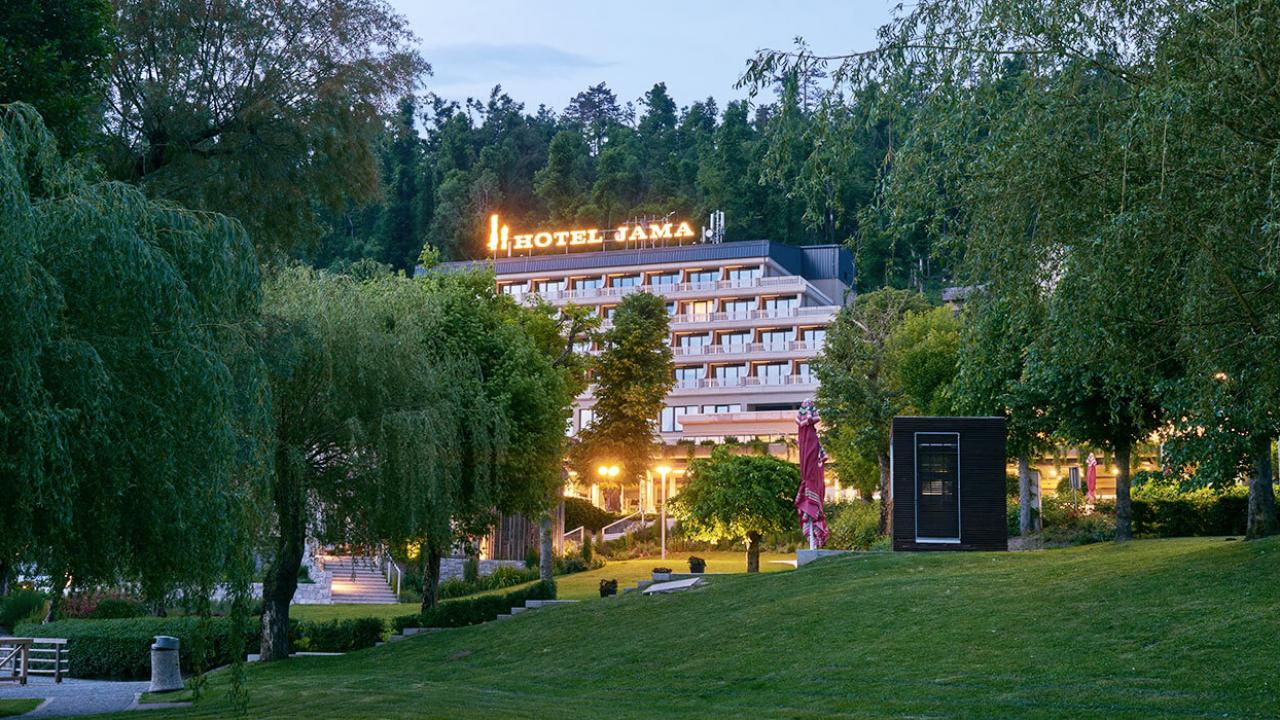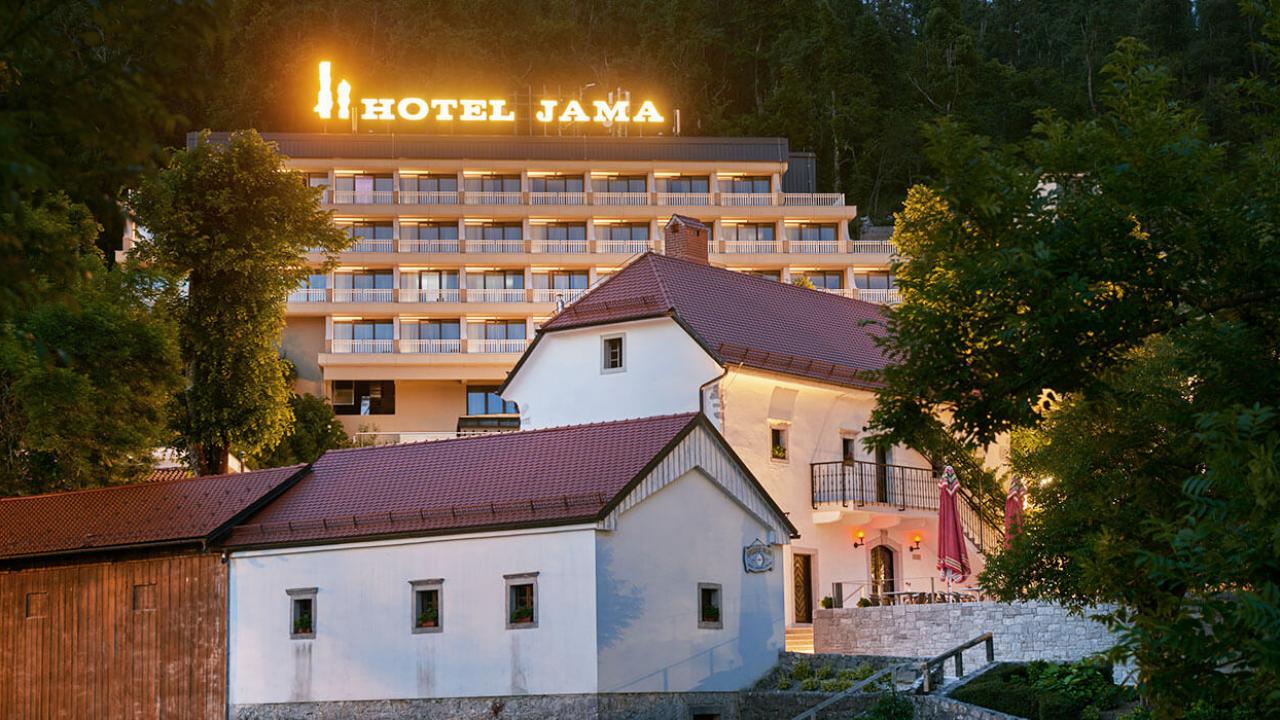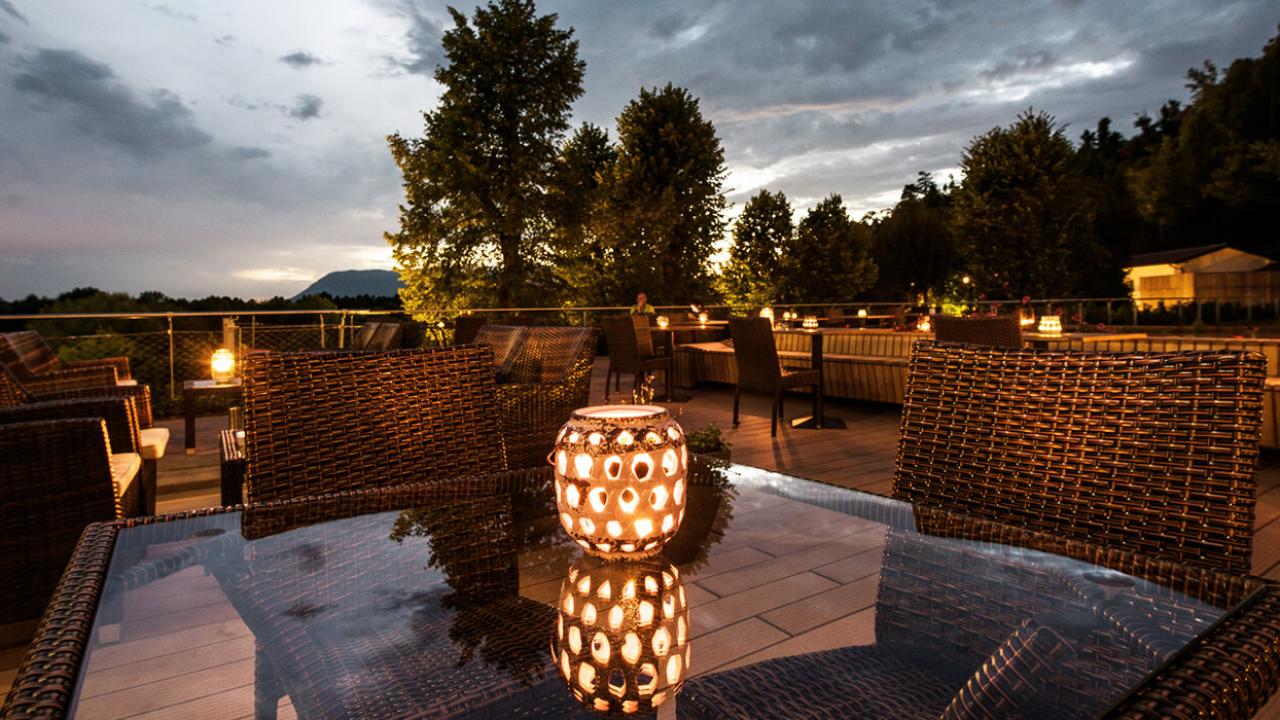 The hotel, situated in the heart of the Postojna Cave Park, is the best choice for visitors to two world-famous attractions, Postojna Cave and Predjama Castle. Its location right next to the cave entrance provides guests with a one-of-a-kind experience of the Postojna Cave Park, and is at the same time an excellent starting point for day trips to Ljubljana, Bled, the Slovenian coast, Trieste, and even Venice.
An Iconic Hotel with a One-of-a-Kind Location
The hotel first opened its door to guests in 1971, quickly becoming one of the best hotels in the region owing to its one-of-a-kind location and modern design. In 2020, the iconic Hotel Jama finally underwent complete renovation and today it boasts top-of-the-line facilities and furnishings characterised by modern design and a touch of traditional elements.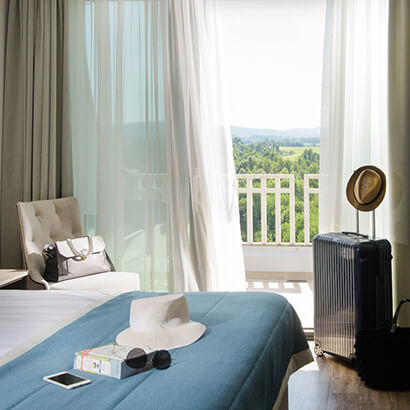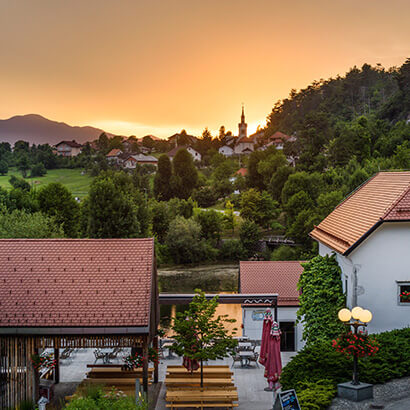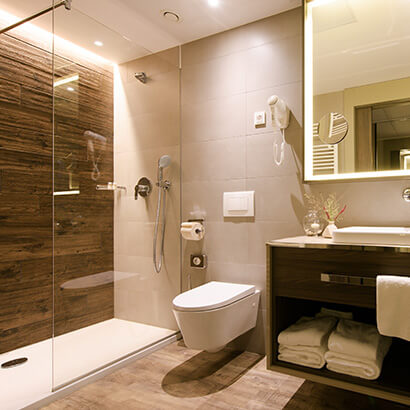 Maximum Comfort for a Perfect Experience
The hotel offers 156 spacious rooms furnished in a modern style, with air conditioning, a bathroom, an LCD TV and wireless internet. There are double and twin rooms to choose from, as well as Superior rooms, which offer extra comfort with a balcony and boast wonderful views of the Postojna Cave Park and the river Pivka. Most of the rooms have the option of an extra bed, which makes the hotel a good choice for families with children. More demanding guests can opt for a luxury suite – a perfect choice for an even finer and more enjoyable hotel experience. 
Book your accommodation directly on our website and get the best available rate and a number of benefits!
Rooms and Apartments Proteus***
Rooms and apartments Proteus in the centre of Postojna are tastefully furnished in a modern style. Each room or apartment has a bathroom with a shower cubicle and a hairdryer. All the rooms and apartments feature Wi-Fi, cable TV and air conditioning. Here, you are only a short walk away from Postojna Cave and you are welcome to leave your luggage at Proteus while you visit the sights.