600,000 visitors to Postojna Cave in 2014
On 17 December 2014 Postojna Cave has reached another important milestone in terms of the number of visitors: we have welcomed visitor number 600,000 of 2014.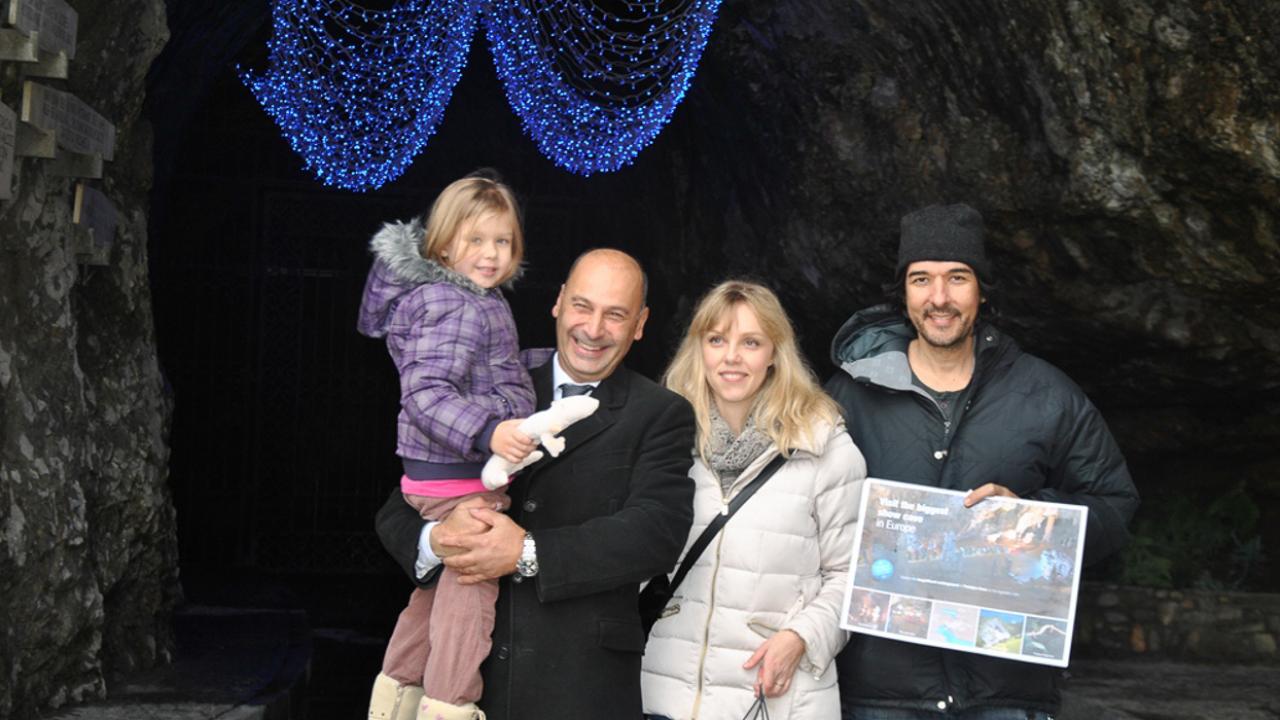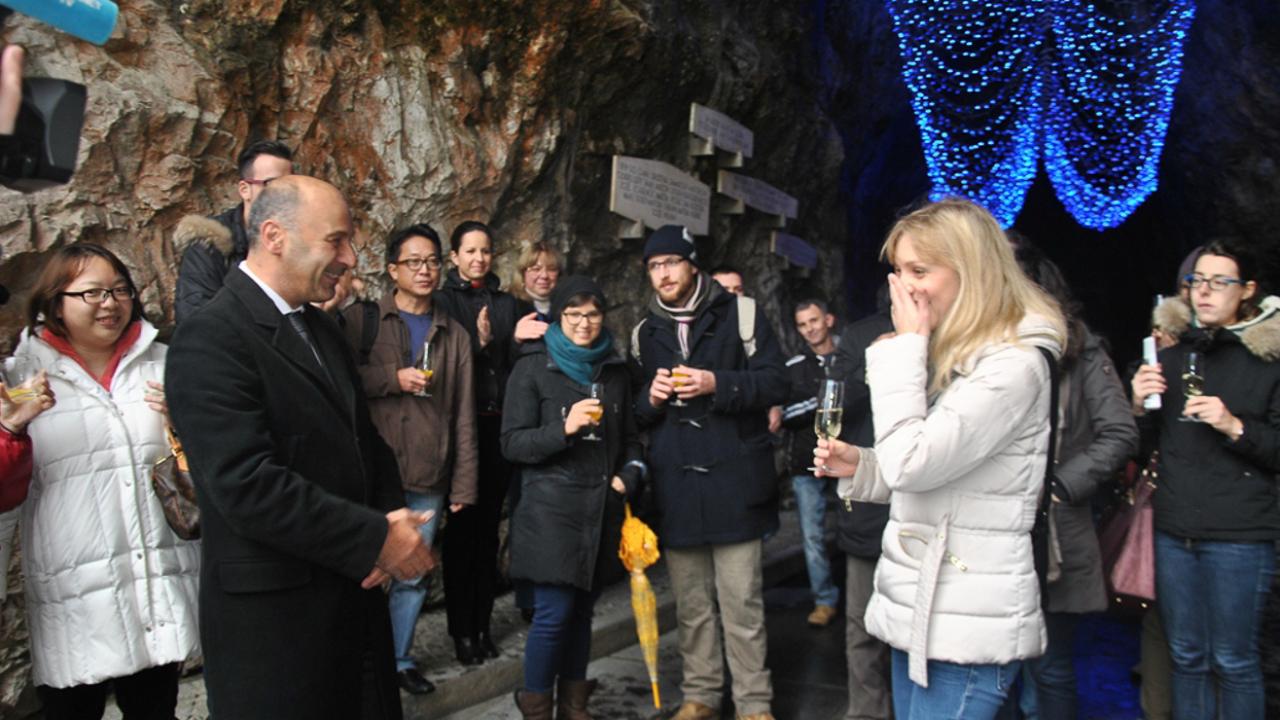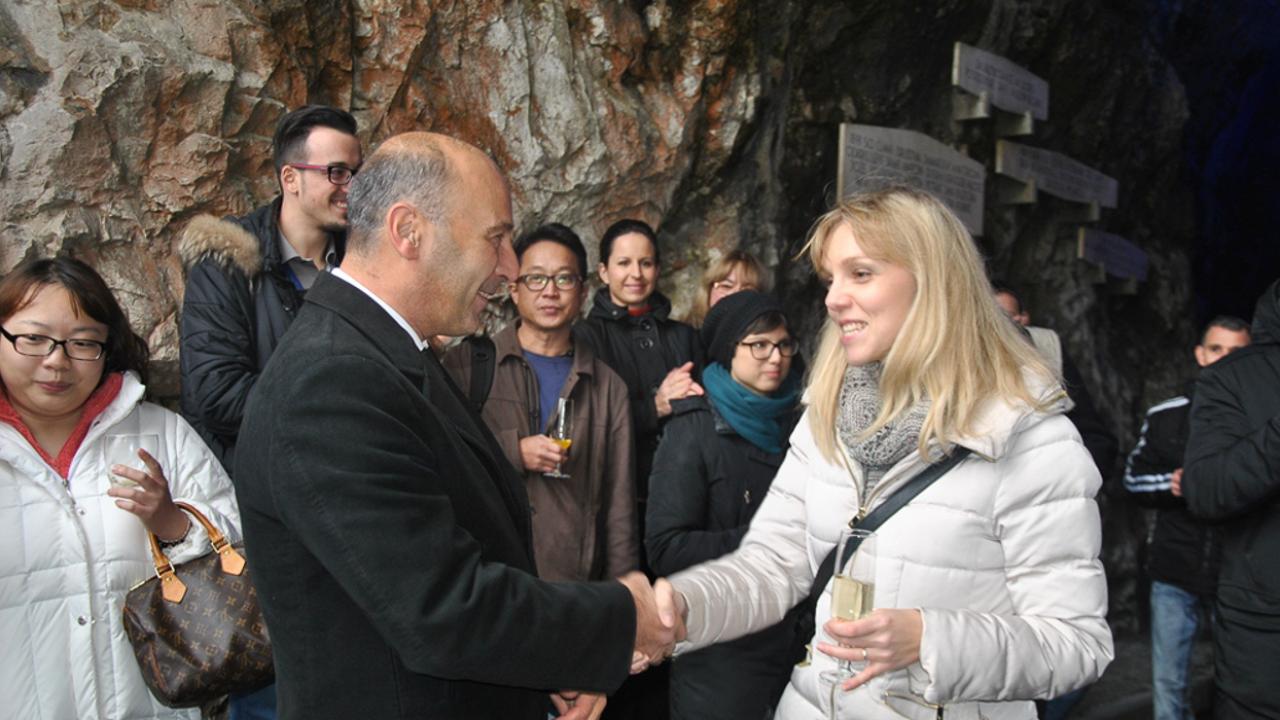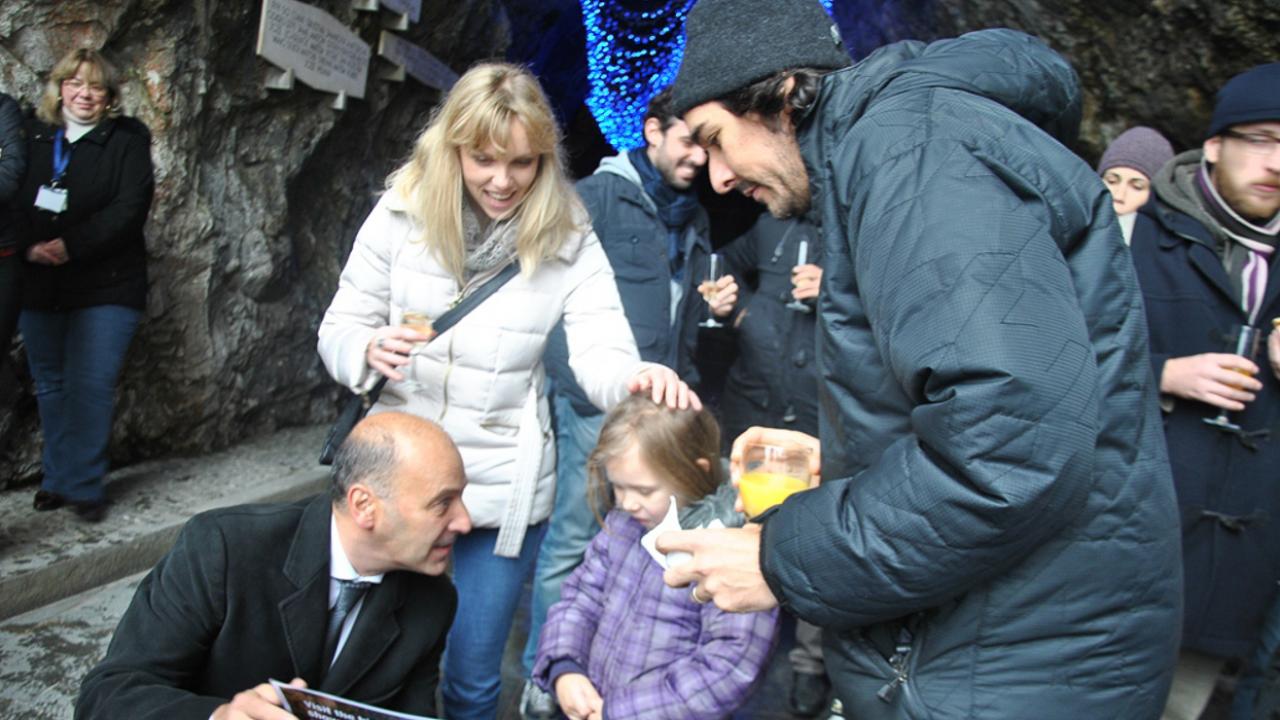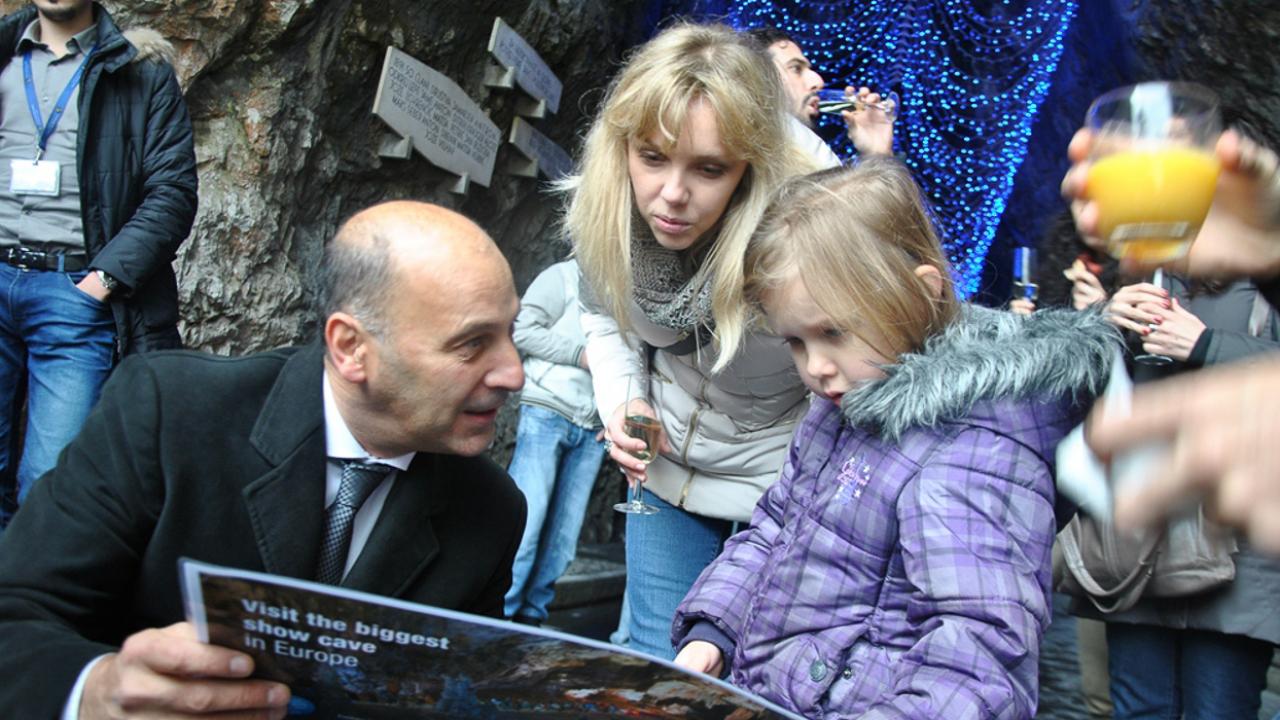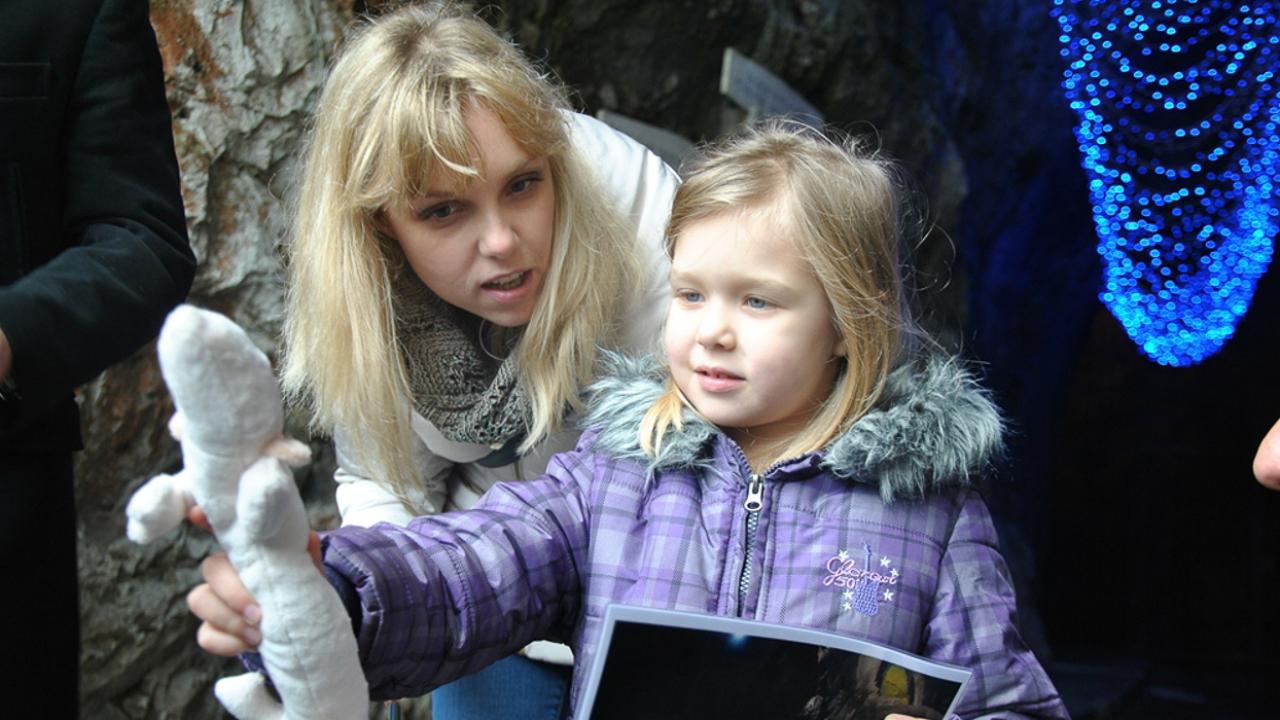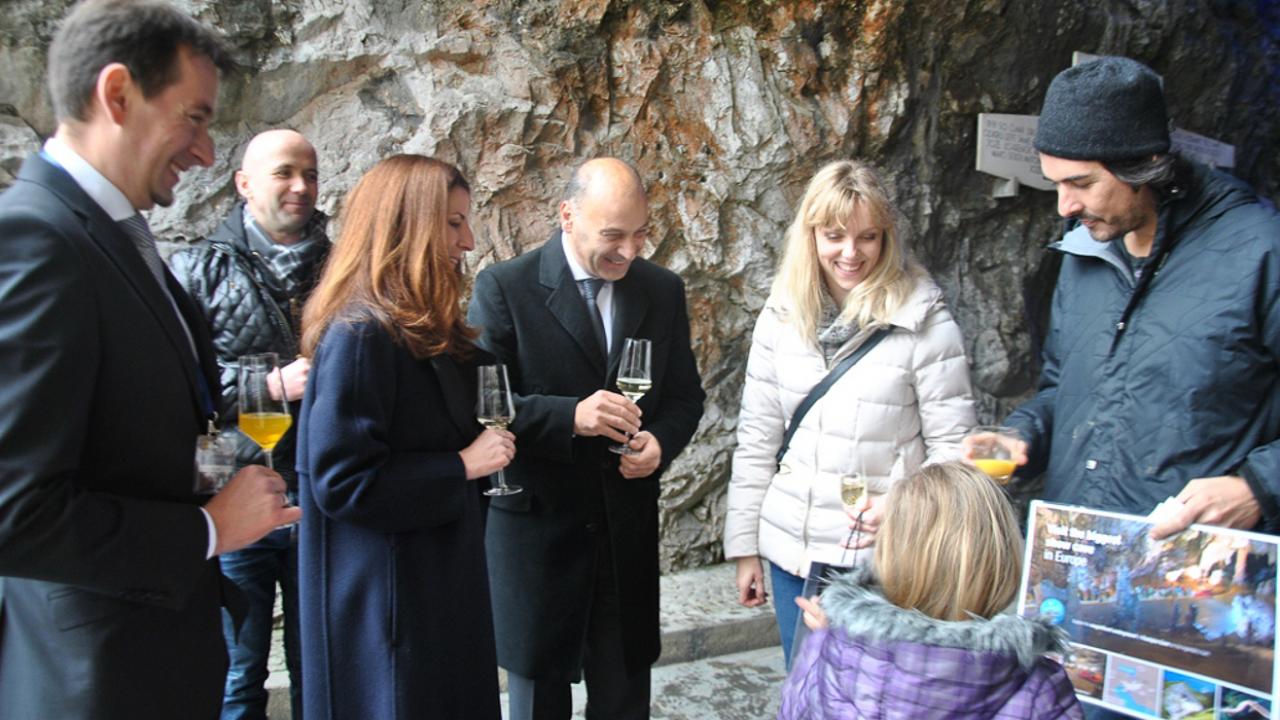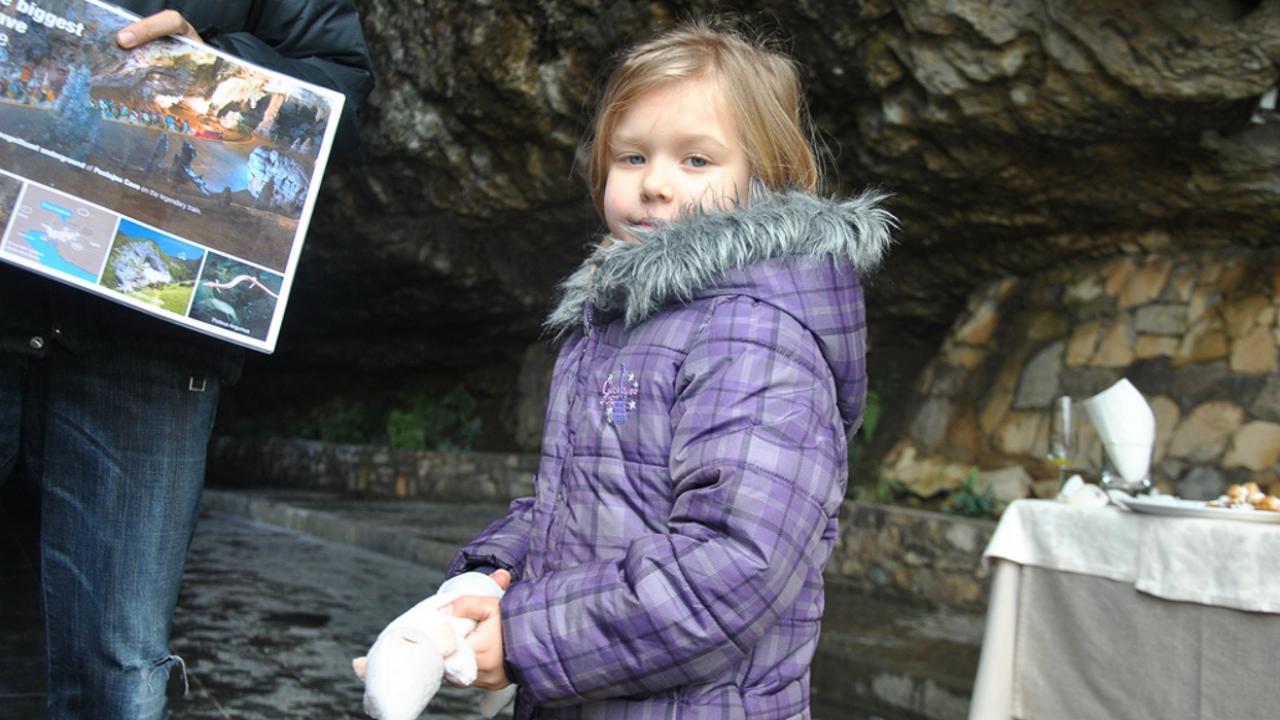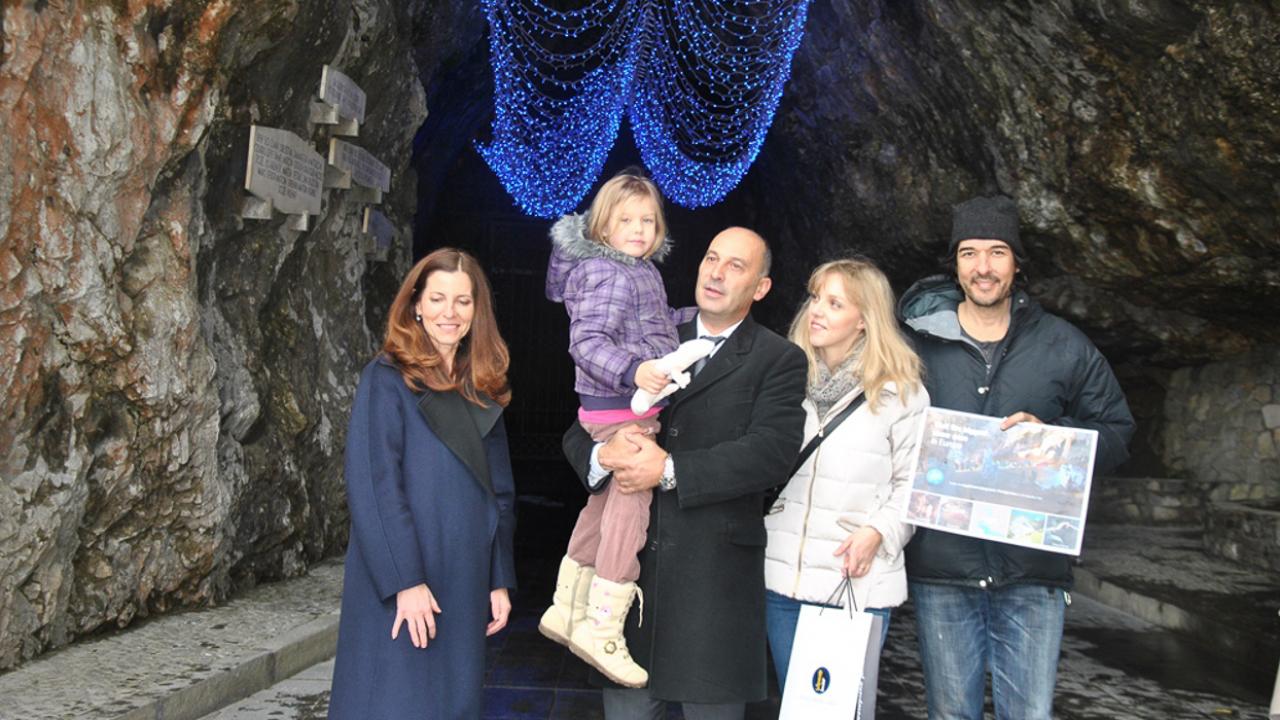 This was Ms Lana Lonich from Los Angeles, who was visiting Postojna Cave with her husband Yogi and daughter Anika. After their cave tour, visitors were greeted at the exit from the cave by the Chairman of the Board Marjan Batagelj, who proclaimed Ms Lonich to be the milestone visitor and presented her with a lovely prize: a special adventure tour of Postojna Cave 'In the Footsteps of Luka Čeč' for two people and lunch at the Jamski Dvorec Mansion. Ms Lonich was pleasantly surprised and very happy about the prize, especially as this was the first time she had ever received an unexpected gift. She told us she had visited Postojna Cave before, when she was little. Although she was at the time only a little girl, about the same age as presently her daughter, a visit to the cave was such a remarkable experience that she has never quite forgotten about it. This was the reason why she had earlier this year decided to come to Postojna again with her lovely and talkative family. Her daughter Anika was delighted about a special gift – a toy shaped as the proteus (the human fish), which is the best known of all our cave-dwelling animals. Ms Lonich was born in Zagreb, the capital of Croatia, however, her father is of Slovenian descent.
Postojna Cave has had a highly successful year and continues the upward trend of the past few years. For the first time since 1990, the number of visitors to Postojna Cave will this year exceed 600,000 people, and along with other tourist attractions the number of visitors will amount to nearly 900,000. A large number of visitors are expected in the coming days, when the 25th Living Nativity Scene will be staged inside the cave.
Photograph: archives of Postojnska jama, d.d.