A Just-Like-in-the-Movies Engagement in Postojna Cave
Deep inside the underground world of Slovenia, fairy tales are still very much alive, as proven by the story of a young couple from Washington, D.C., USA, who chose Postojna Cave for their film-like engagement. From among all the wonders of the world, Ahmed had picked Postojna Cave as a location where he would ask his soulmate, Alexandra to marry him. He was looking for "a special and one-of-a-kind location that would make this precious moment a truly magical one".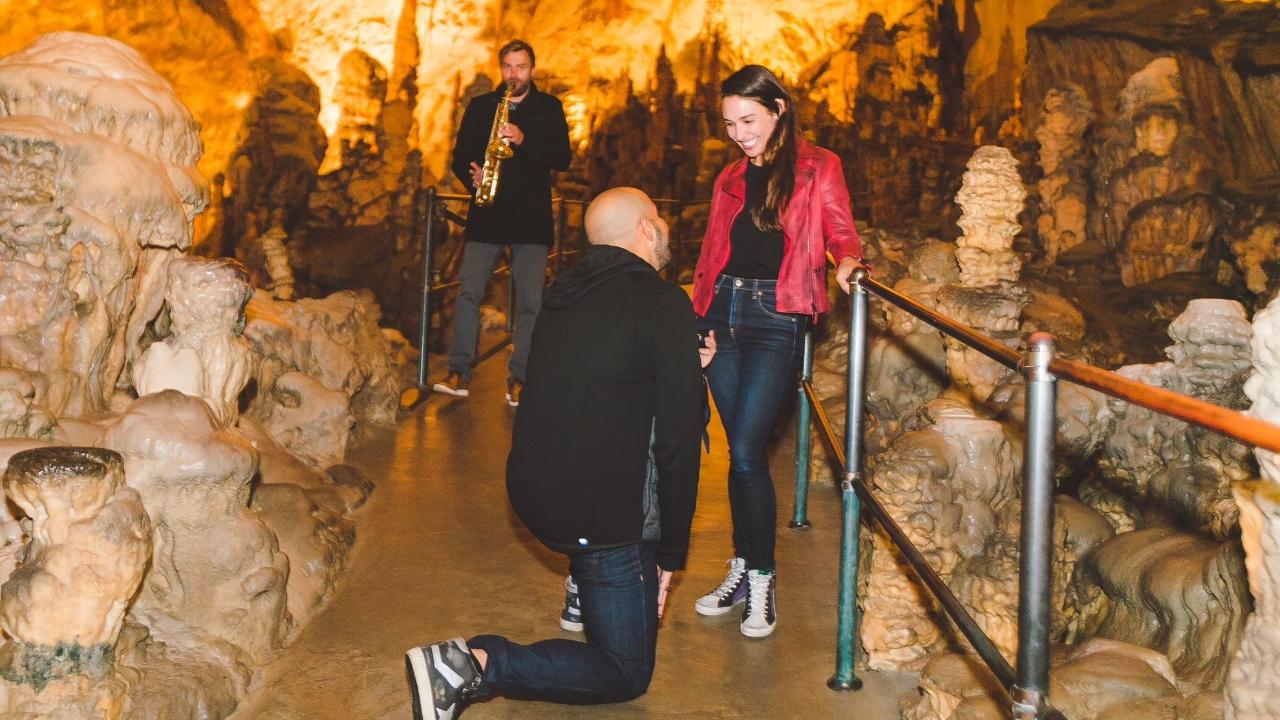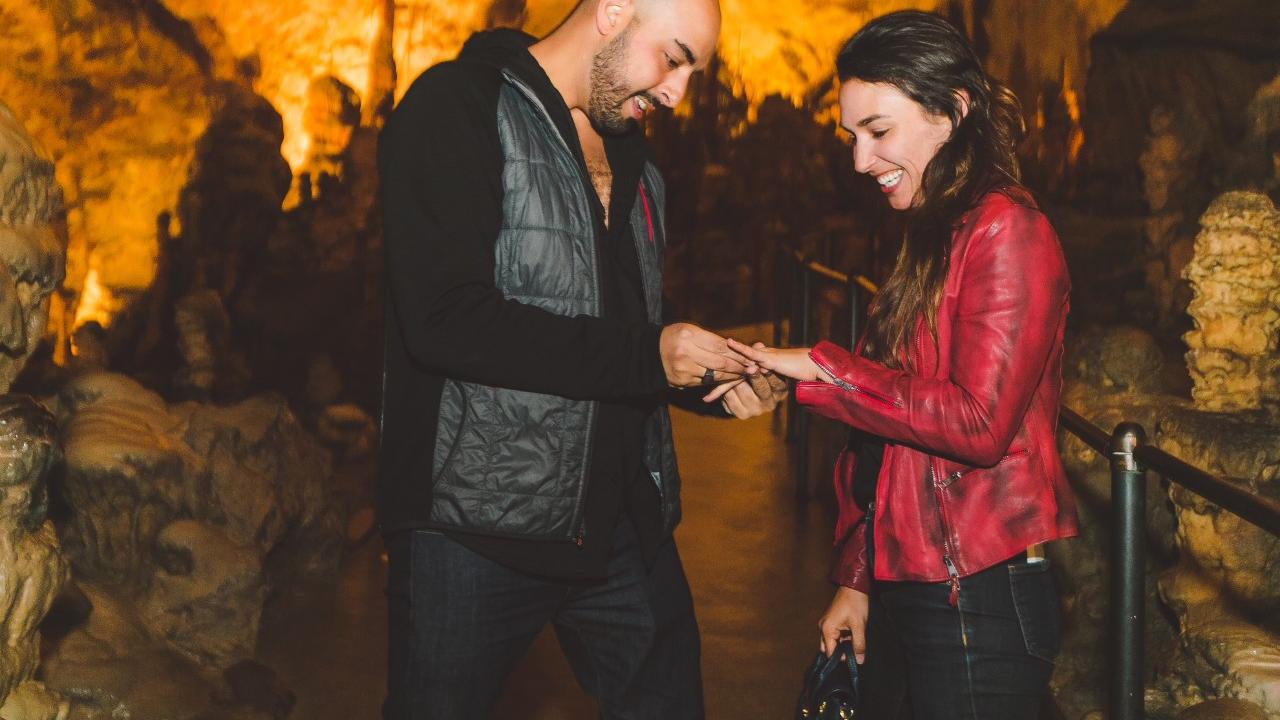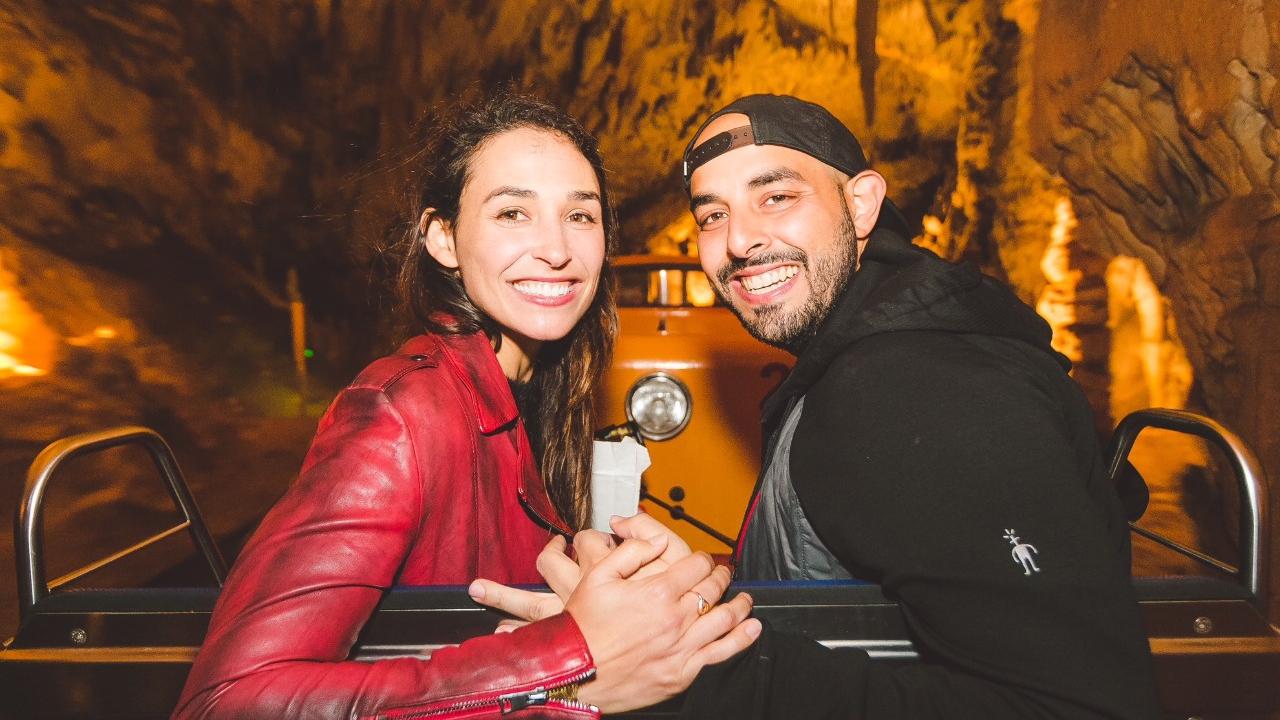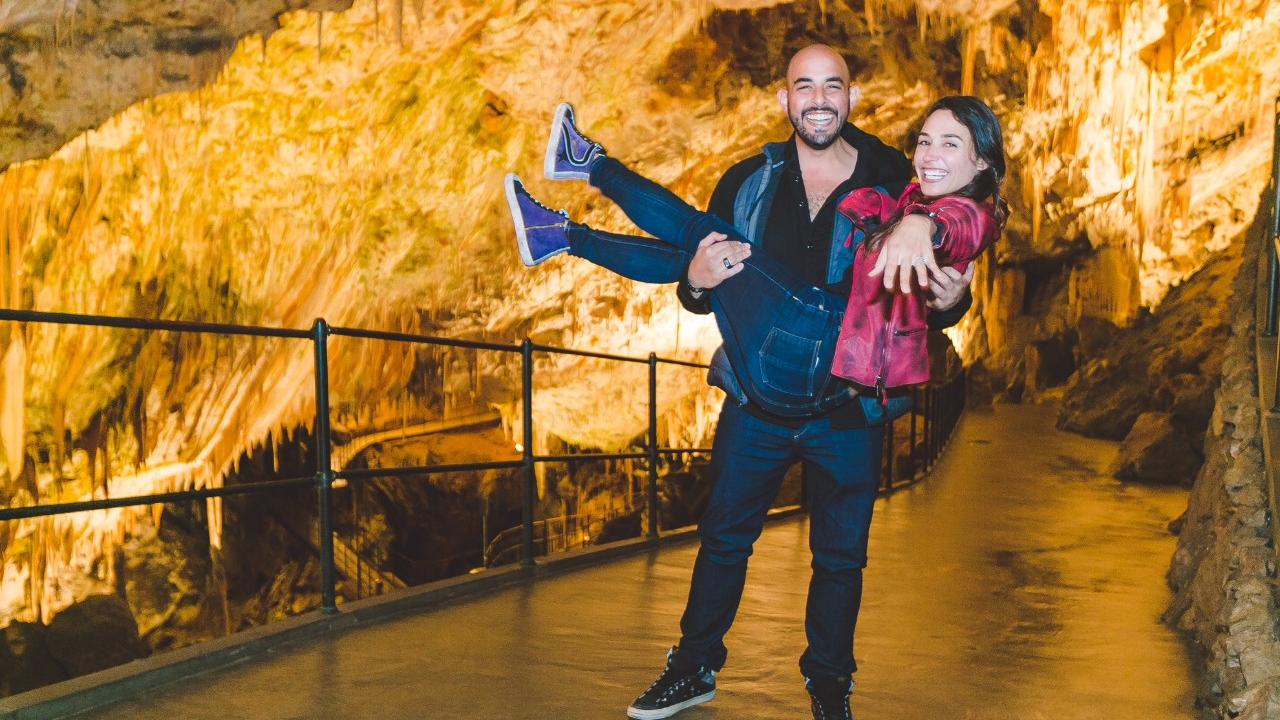 The preparations for the proposal inside Postojna Cave were part of a top-secret project, which Ahmed had been planning for his fiancé, Alexandra, for months in total secrecy. "The Postojna Cave Park staff were extremely helpful and friendly. There were a photographer and a saxophonist hiding as part of our tour group and the saxophonist played for us right after we got engaged. Can you imagine, in a cave that is toured by 6,000 visitors every day, we felt like we were all alone and at that moment the whole world was ours," said the jovial American, recalling the unforgettable moment. This was the first engagement performed in the cave since it opened over 200 years ago.
Accompanied by Ahmed, Alexandra – who had no idea what was about to happen – visited Postojna Cave as part of a trip around Slovenia. The two were amazed by the ride on Postojna Cave's legendary cave train, admiring the extraordinary subterranean sculptures created by tiny droplets of water over millions of years. When the tour was nearing the end, Ahmed kneeled down in front of Alexandra and asked her to marry him. "She was completely shocked," Ahmed tells, "but after she collected herself, she said YES!". While listening to the live saxophone music, the other cave visitors, who witnessed the incredibly romantic moment, burst into enthusiastic applause and "the staff who helped me make the whole thing happen got a bit misty-eyed" Ahmed recalls further.
Thus, Postojna Cave played a central part in Ahmed and Alexandra's big moment as they set out on their shared journey through life. Now already back home in Washington, D.C., they wrote to us, letting us know that they have yet to set their wedding date. In thanking the Postojna Cave staff, Ahmed and Alexandra wrote "The cave is breathtaking – it felt like a symbol of eternity, of the changes and the paths brought to us by life. And that's the beauty of it – a miracle."
All of us at the Postojna Cave Park would like to wish the happy couple all the best. We truly believe their happiness will last forever. Just like our eternal karst marvel, Postojna Cave.
Photo: Aleksandar Domitrica