Aleksander Čeferin and the UEFA Executive Committee in Postojna Cave
As part of a meeting of the Executive Committee of the Union of European Football Association in Slovenia, officials of the most elite football organisation visited the Postojna Cave Park.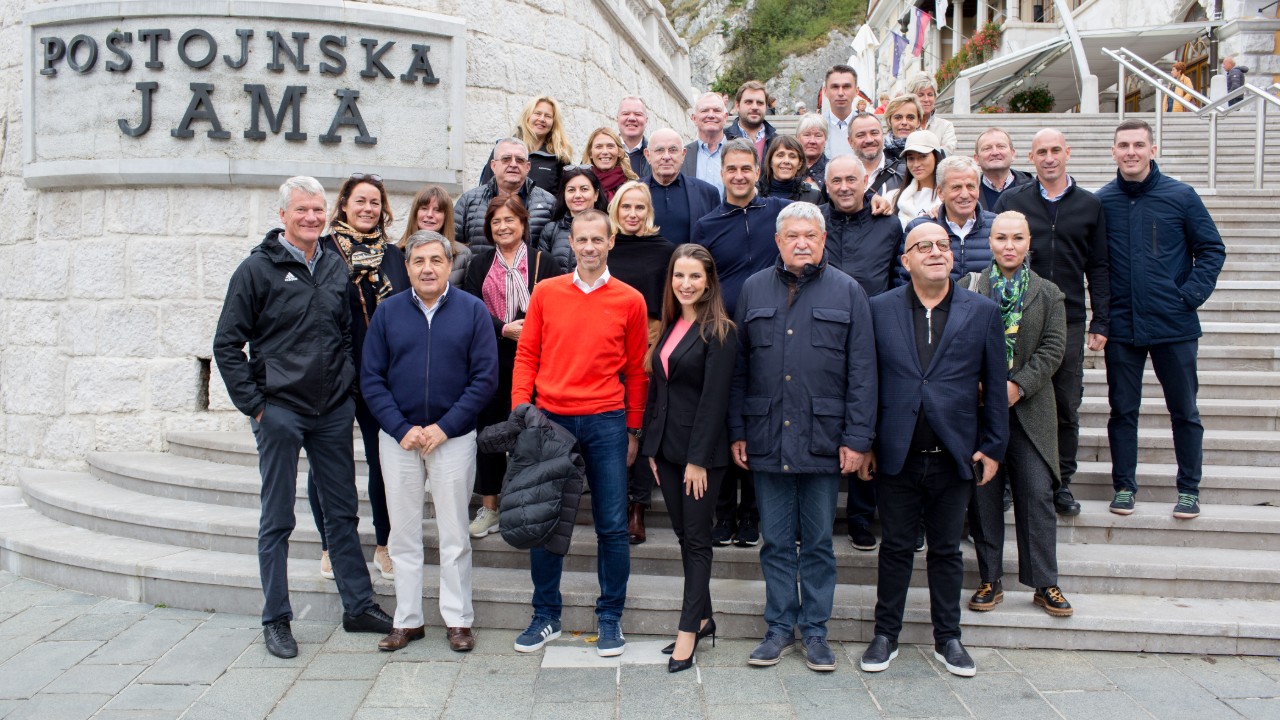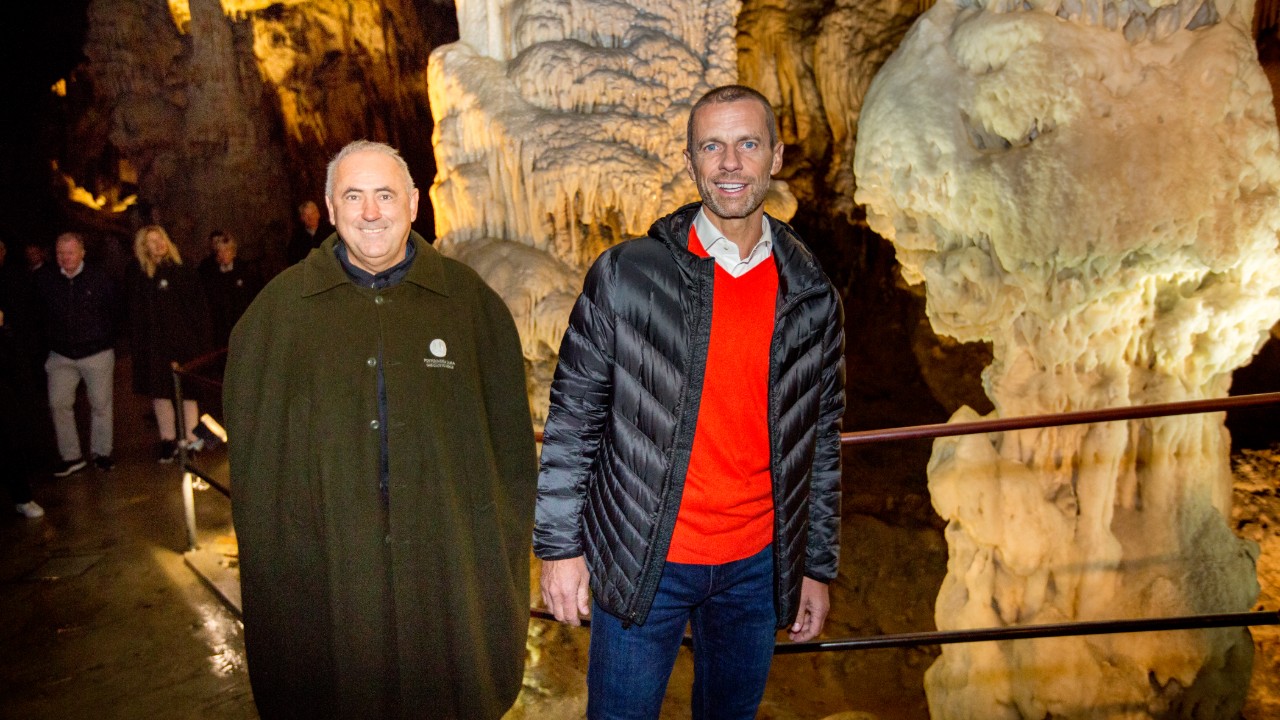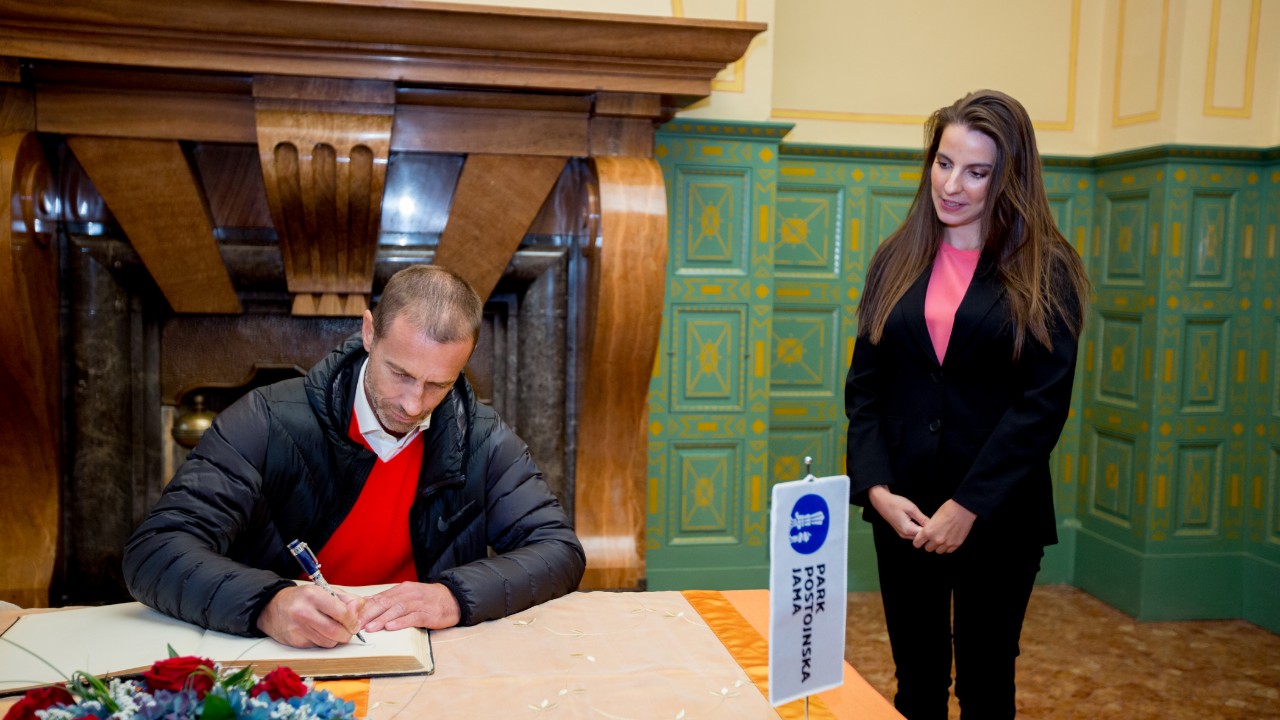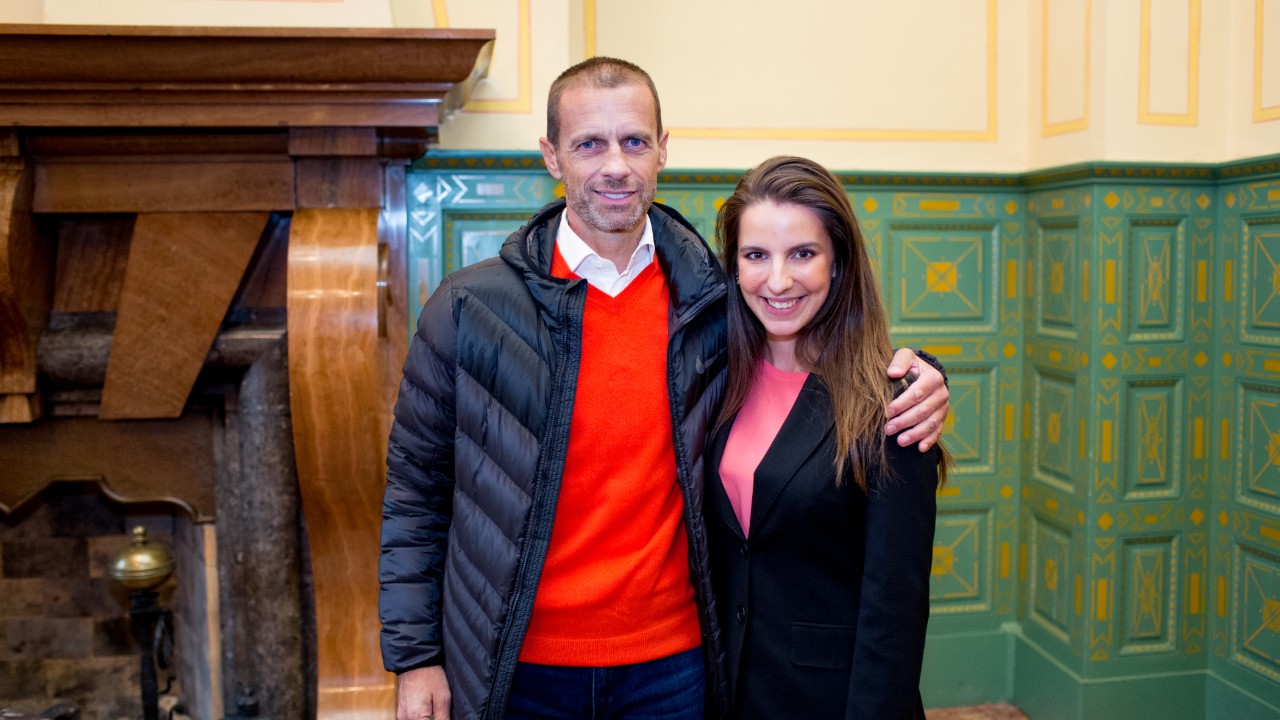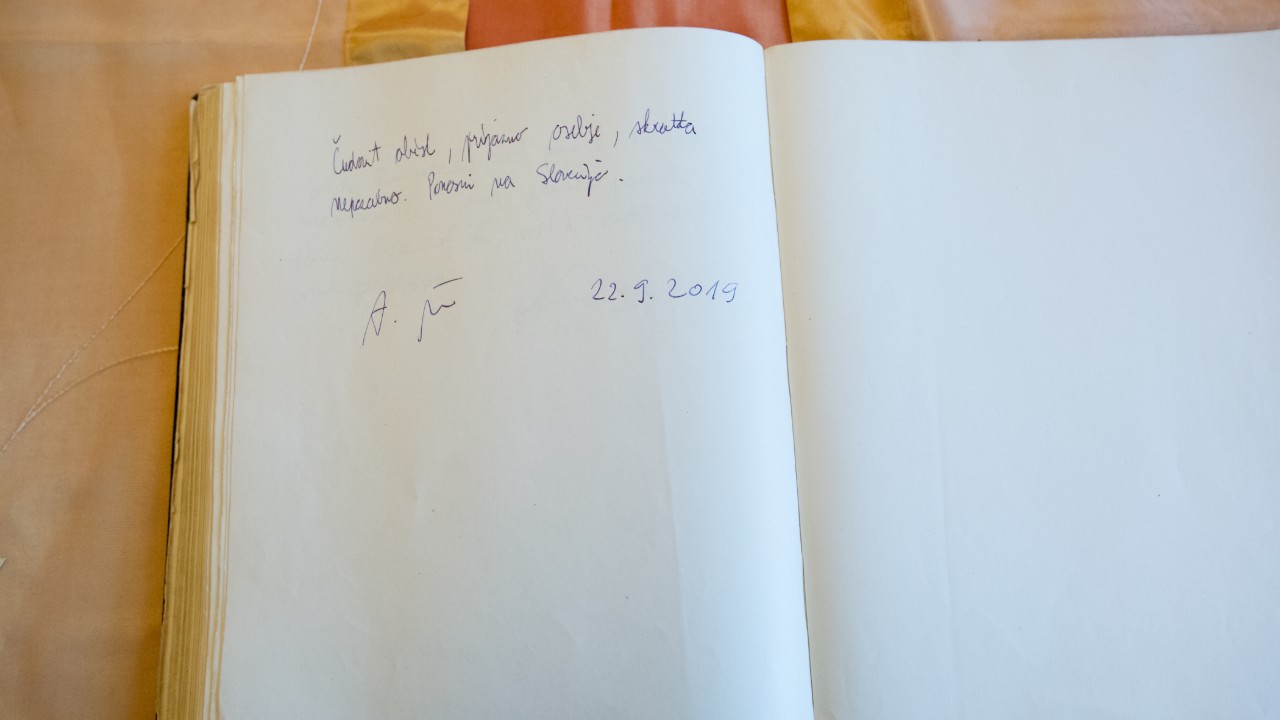 The UEFA President, Aleksander Čeferin, introduced his colleagues to his native Slovenia's largest tourist attraction and took them on a – for most of them first – trip to the very centre of the Earth.
"A wonderful tour, friendly staff … all in all, an unforgettable visit. I'm proud of Slovenia." – this was what the UEFA President, Aleksander Čeferin, noted down in Postojna Cave's Visitors' Book after the visit. The UEFA Executive Committee and representatives of the Football Association of Slovenia with the President Radenko Mijatović at the helm were impressed with the boutique approach adopted by the Postojna Cave Park staff when welcoming high-profile visitors.
After visiting Postojna Cave and meeting our world-famous 'baby dragons', the VIP guests set off in the pursuit of new challenges. Just before leaving, Aleksander Čeferin told us somewhat sheepishly that he felt a bit ashamed because it had been almost 40 years since he had last visited the cave.
We believe much less time will pass until his next visit.