Chris Field, President of the International Ombudsman Institute, Mesmerised by Postojna Cave
Following his recent election to the International Ombudsman Institute's Board of Directors, Mr Peter Svetina, Ombudsman of the Republic of Slovenia, hosted his first official meeting and a visit from the President of the International Ombudsman Institute, Mr Chris Field. One of Slovenia's must-see attractions that Mr Field got to see during his visit was Postojna Cave.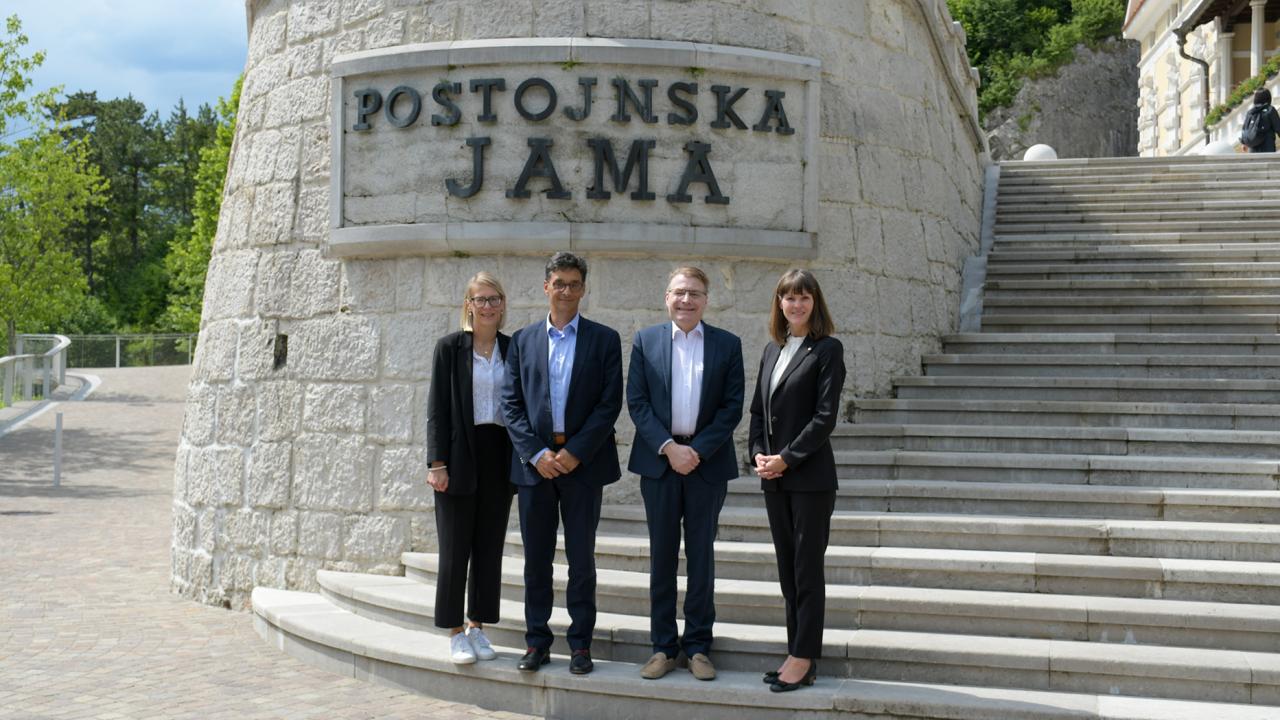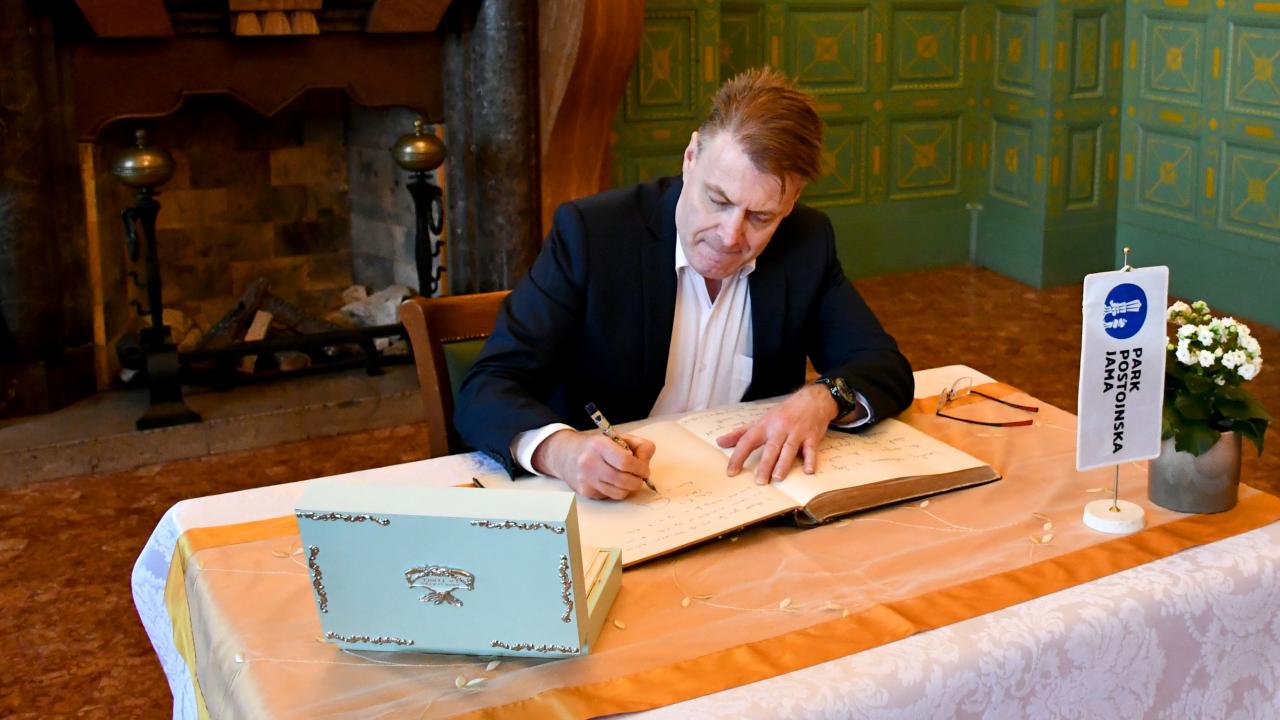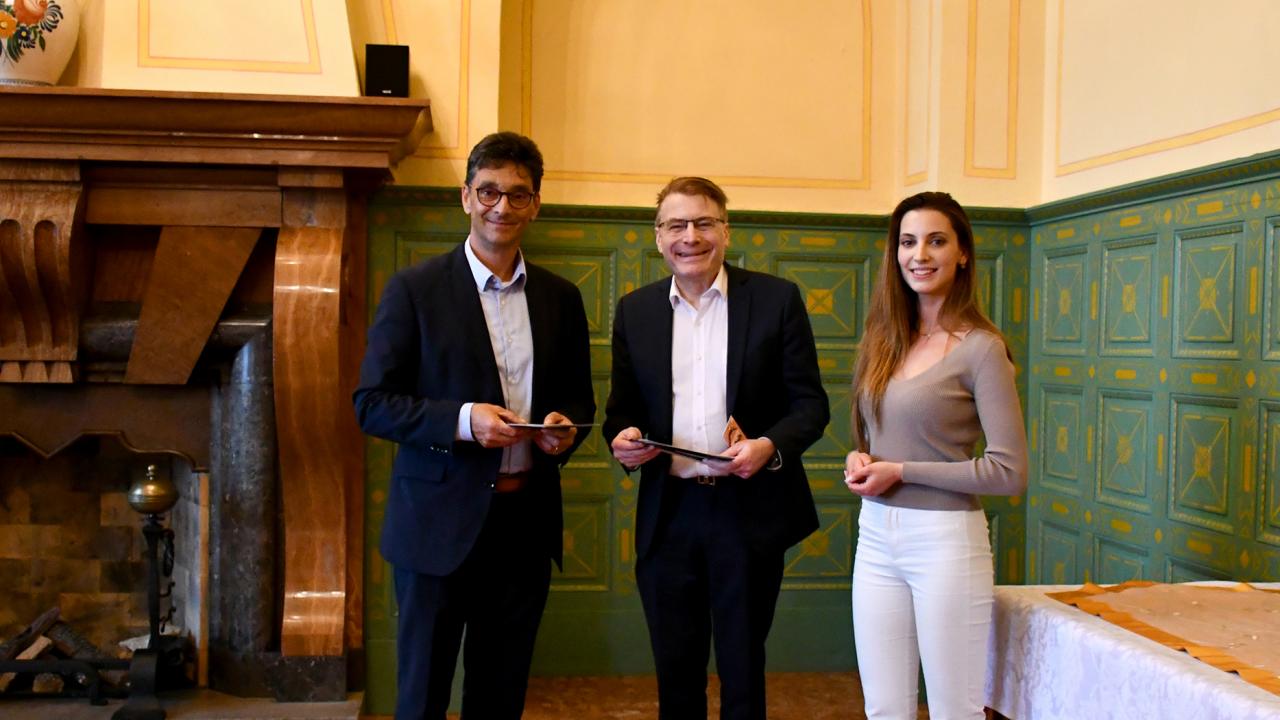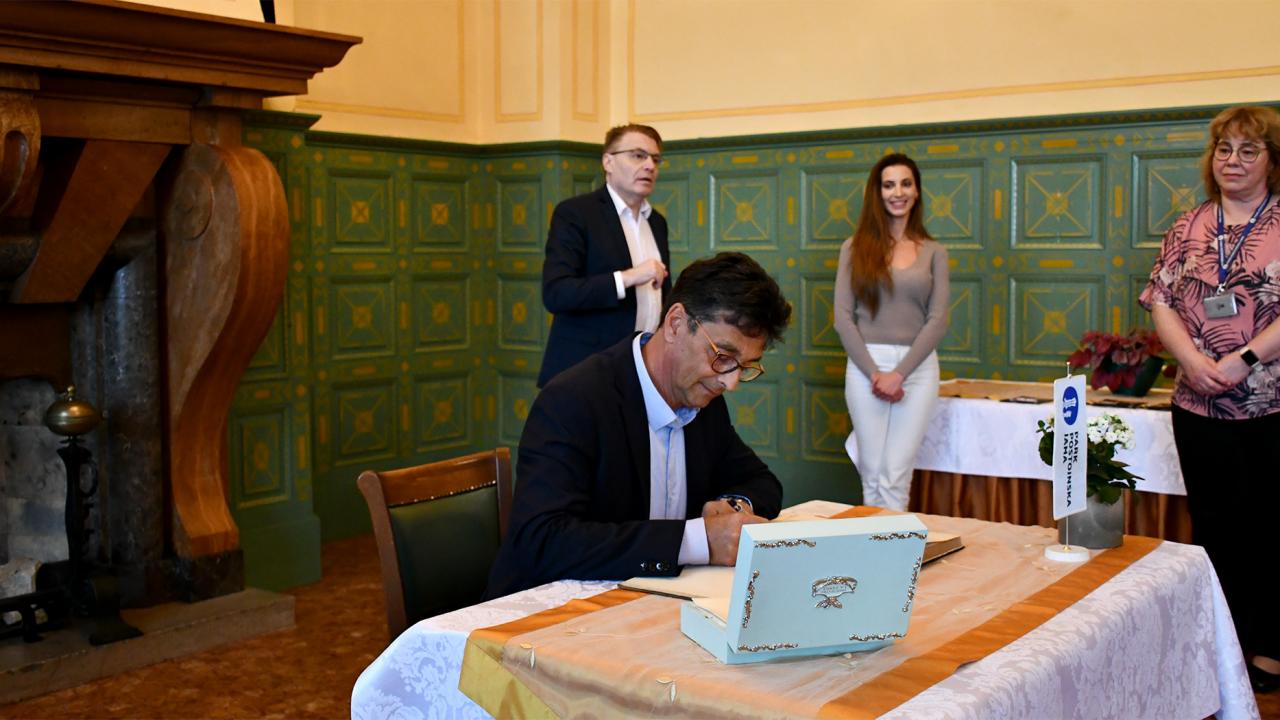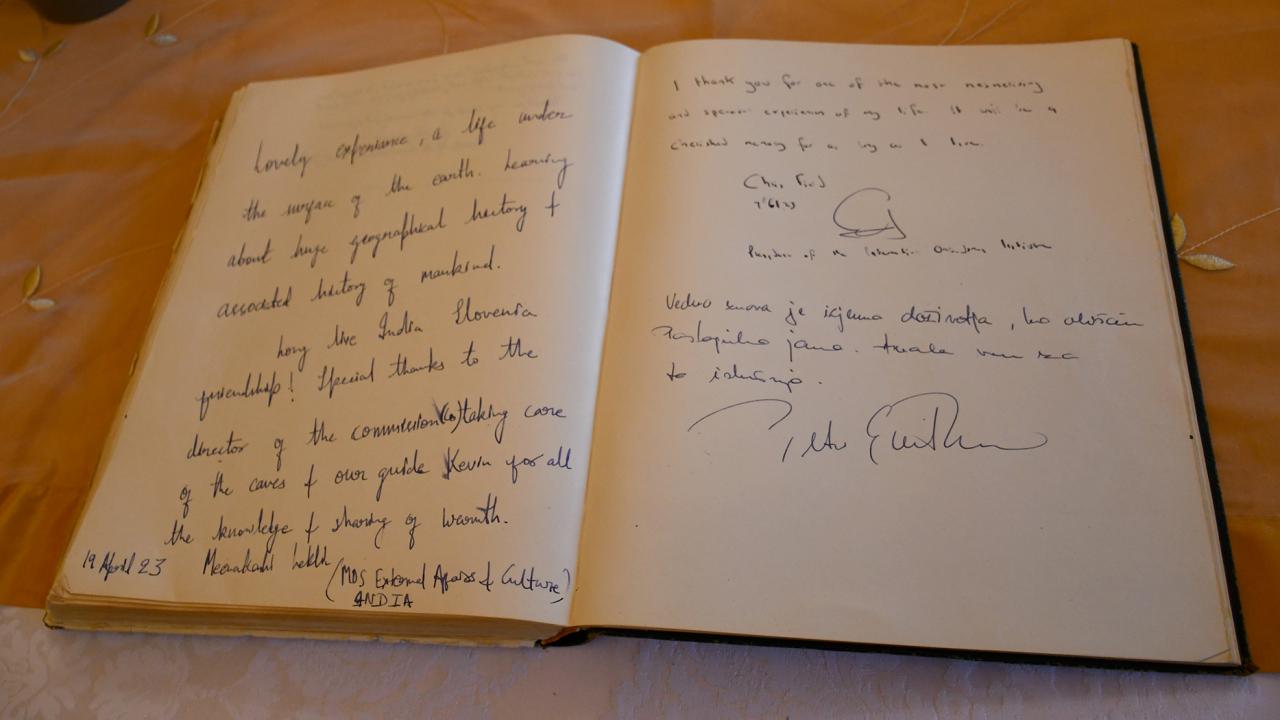 As the president of the world's only organisation for the cooperation of more than 200 independent institutions from 100 countries across the globe, Mr Field is an ardent advocate for human dignity to be at the core of human rights.
He is also a big fan of clean, unspoilt nature, as well as peace and quiet. Therefore, it comes as no surprise that Mr Svetina brought him and his Chief of Staff, Ms Rebecca Poole, to the Postojna Cave Park, the cradle of speleobiology.
Mr Field was excited about his visit to Postojna Cave, where he was welcomed by a representative of the Postojnska jama d. d. company, Lana Batagelj. He was fascinated and mesmerised by Europe's largest show cave and shared his impressions in Postojna Cave's book of prominent visitors:
"I thank you for one of the most mesmerising and special experiences of my life. It will be a cherished memory for as long as I live."