Donald Tusk, former President of the European Council, Visits Postojna Cave
The working visit of the EPP President, Donald Tusk, ended with a relaxed tour of Postojna Cave and a meeting with the Managing Director of Postojna Cave, Marjan Batagelj.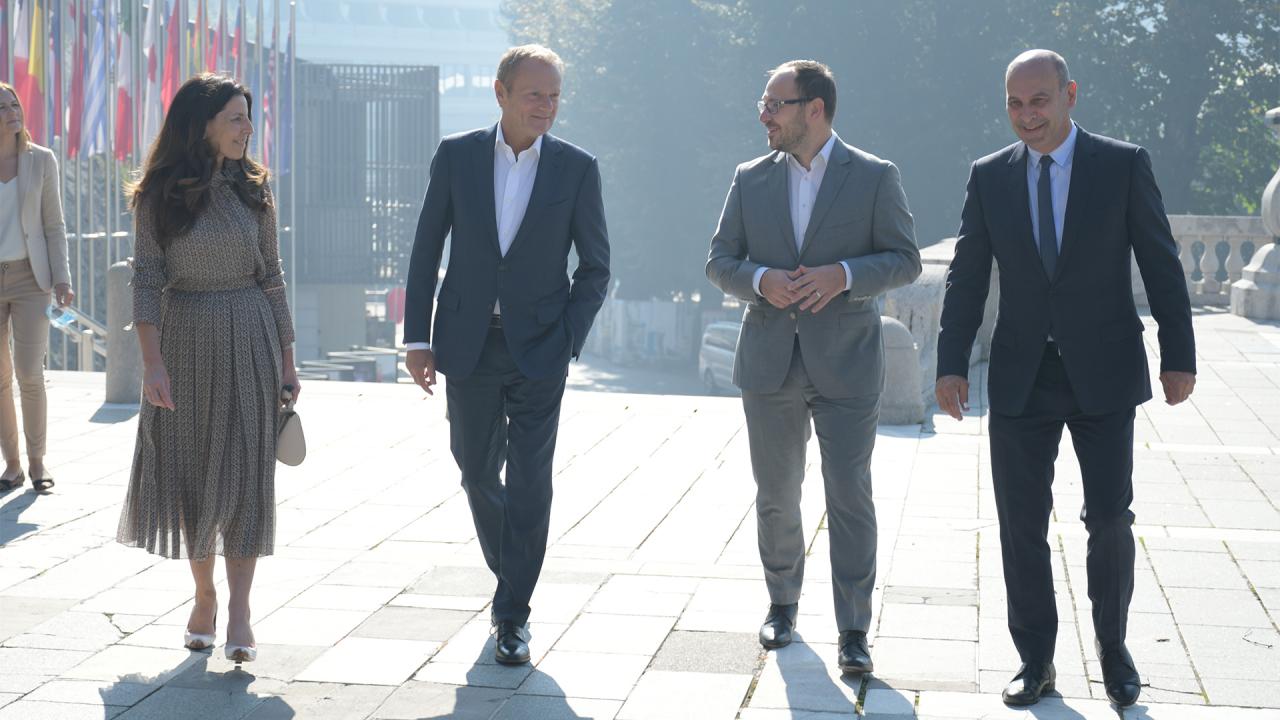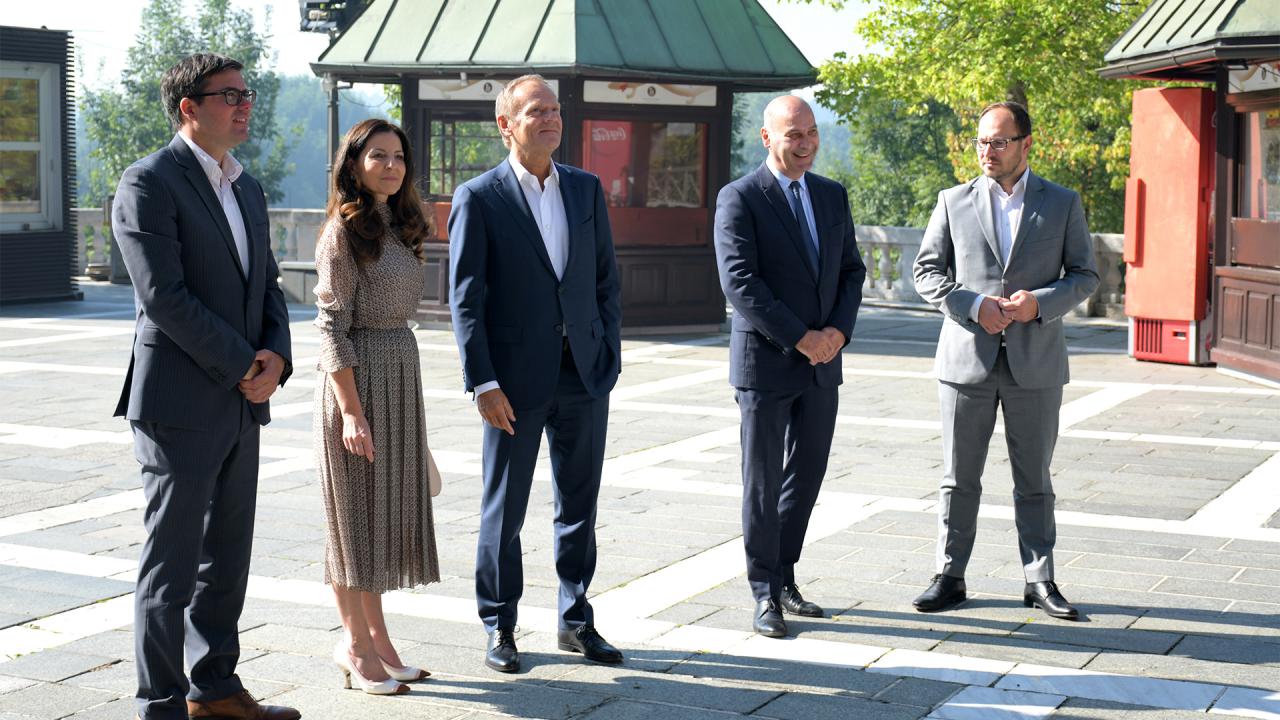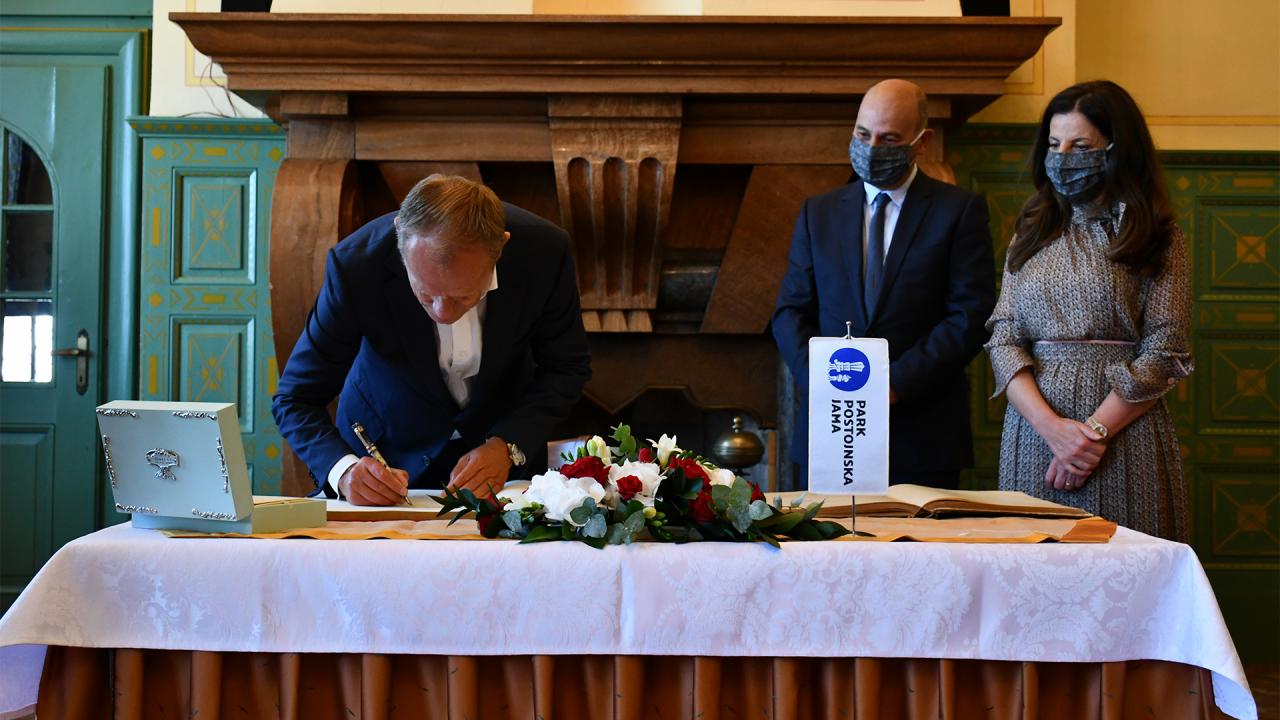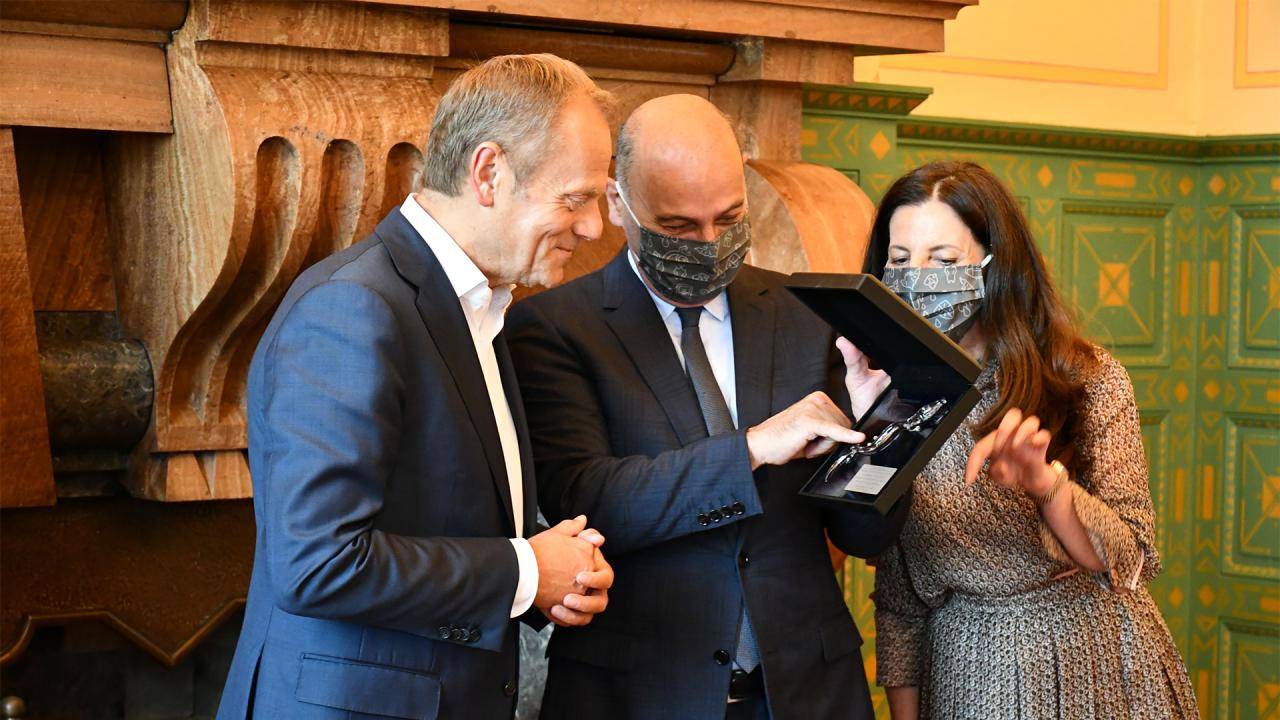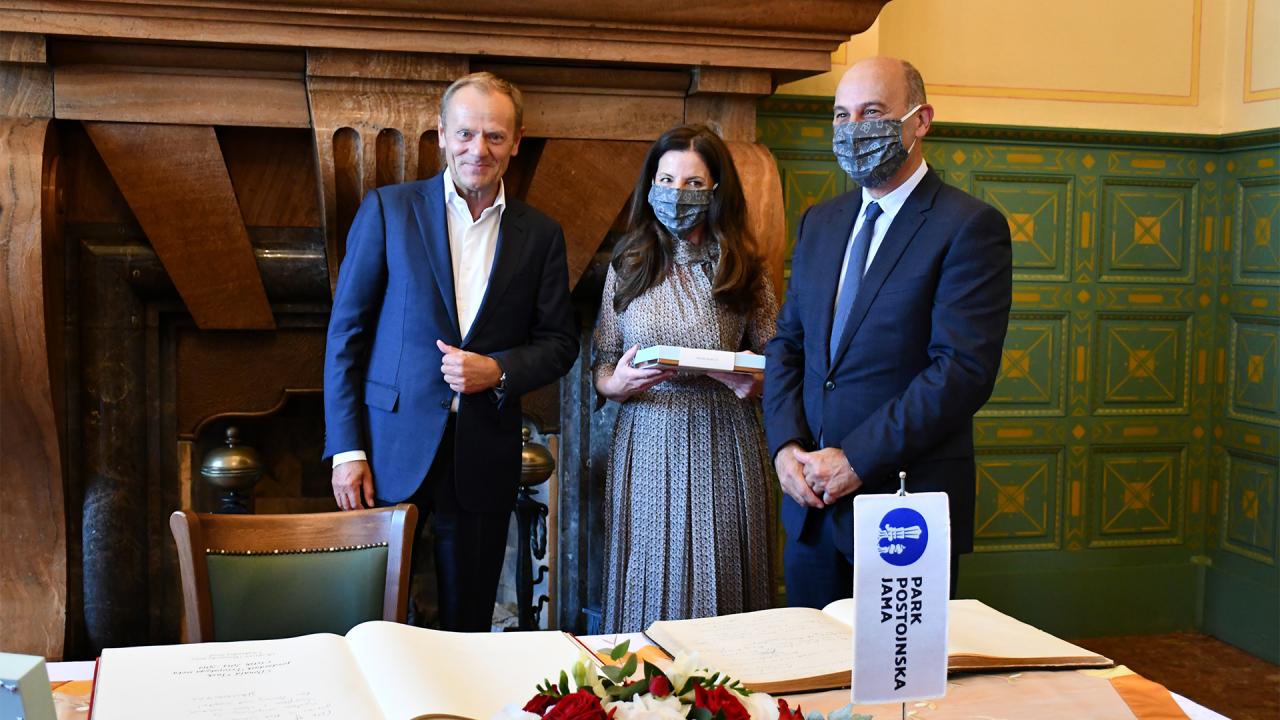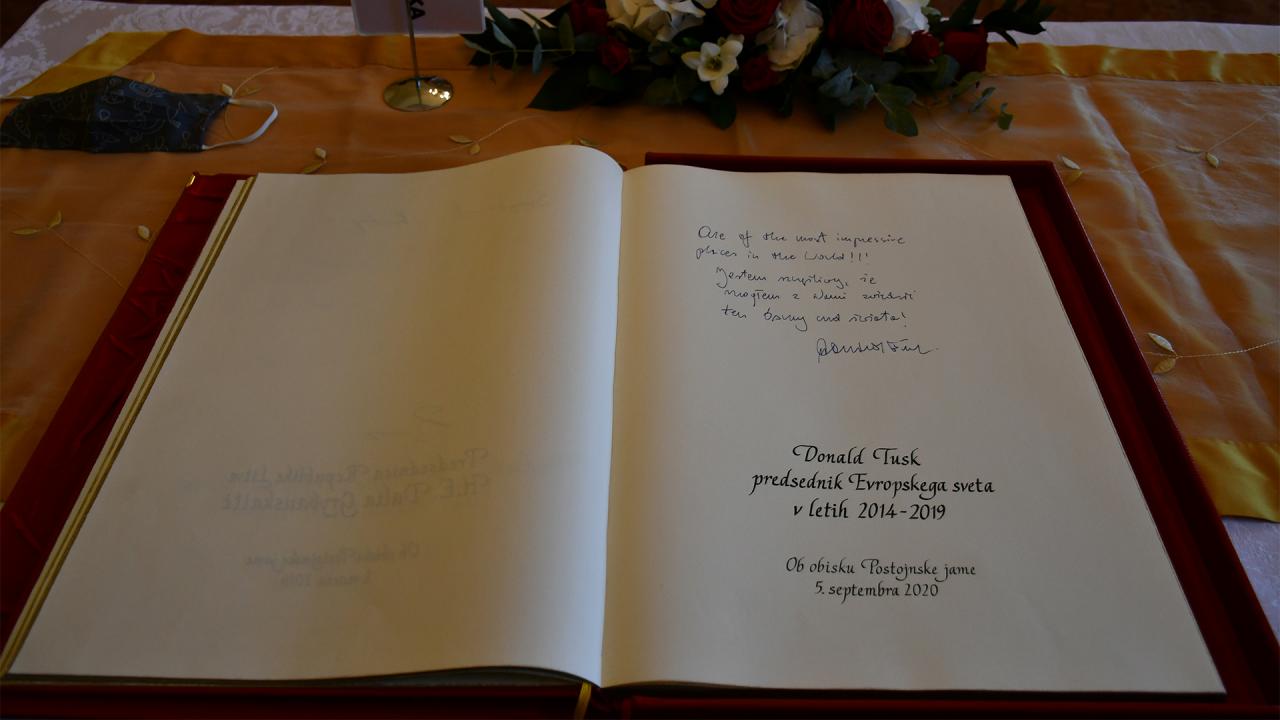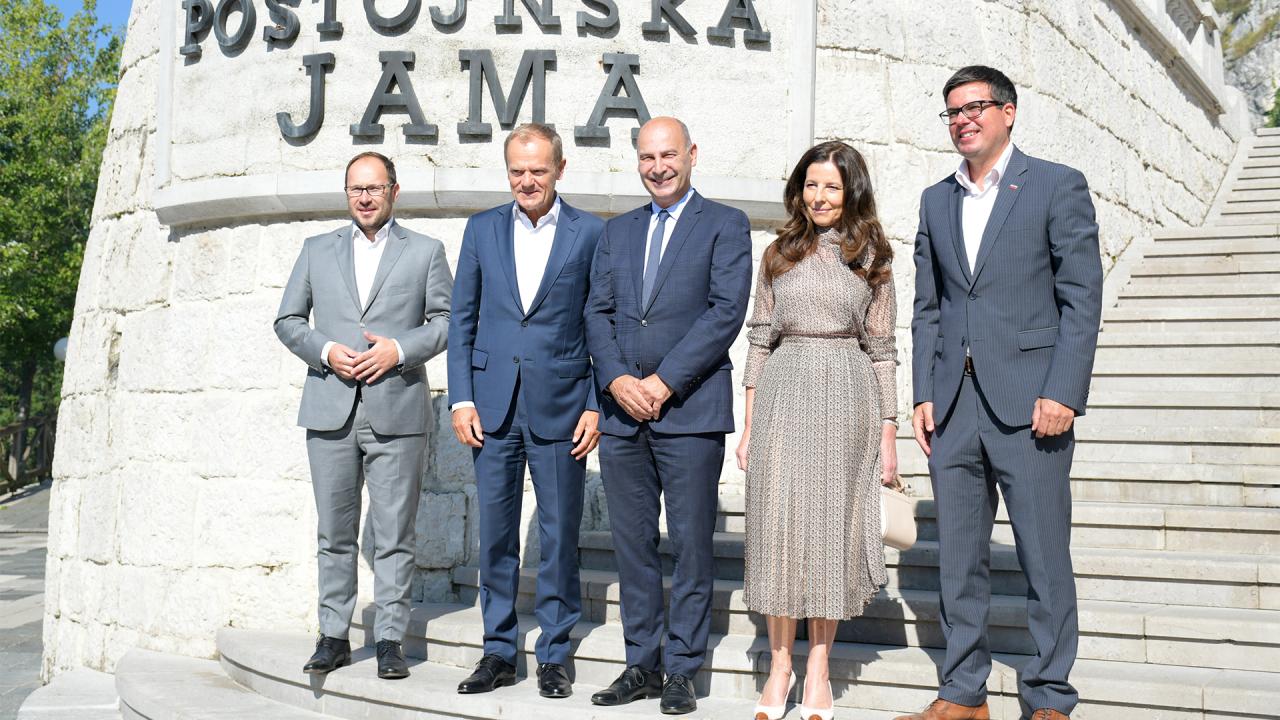 "One of the world's most awe-inspiring destinations," wrote the eminent politician Donald Tusk in English and Polish in Postojna Cave's Golden Book of Visitors after the cave tour. The former President of the European Council (2014–2019), the Prime Minister of Poland (2007–2014) and the current President of the European People's Party (EPP) has travelled most of the world, but a visit to the world's most famous baby olms – which was added to the tour as a surprise – was the cherry on top of the cake. During a conversation with the head of the Postojna Cave laboratory, Katja Dolenc Batagelj, Mr Tusk expressed interest in the world's largest cave-dwelling animal, and also talked to Mr Marjan Batagelj about the difficult situation in tourism due to the COVID-19 pandemic.
Mr Tusk, who was impressed by the Postojna Cave Park and its natural beauty, as well as the friendly state-visit reception, also pointed out that "all tourist service providers could learn a few things from you".
He was accompanied by the Minister of Infrastructure, Jernej Vrtovec.