Eduardo Strauch in Postojna Cave: "A Spiritual Experience of Beauty and Silence"
Eduardo Strauch is one of the sixteen survivors of the Uruguayan rugby team's 1972 plane crash in the Andes. Fifty years after the event that shook the whole world and just a few months before the release of a new Netflix film about the 'miracle of the Andes', which Strauch is involved in, the man who was unable to talk about this terrible ordeal for more than three decades, visited Postojna Cave and shared this incredible experience with us.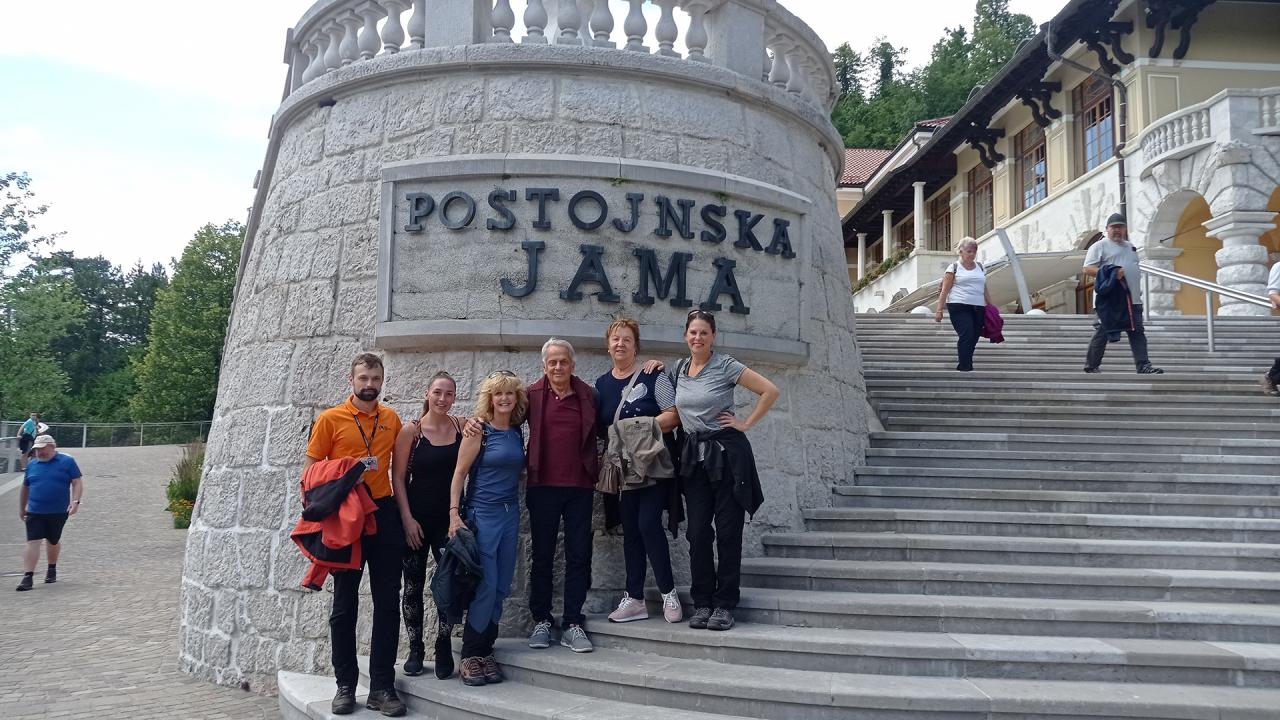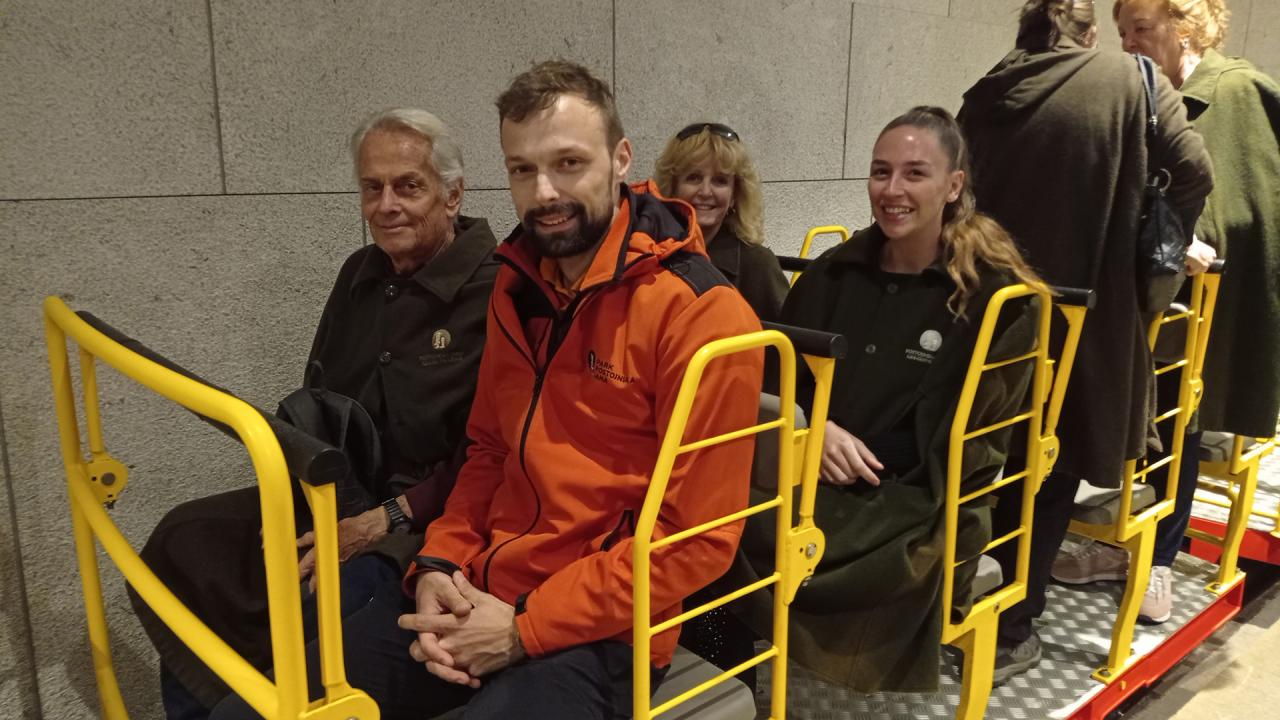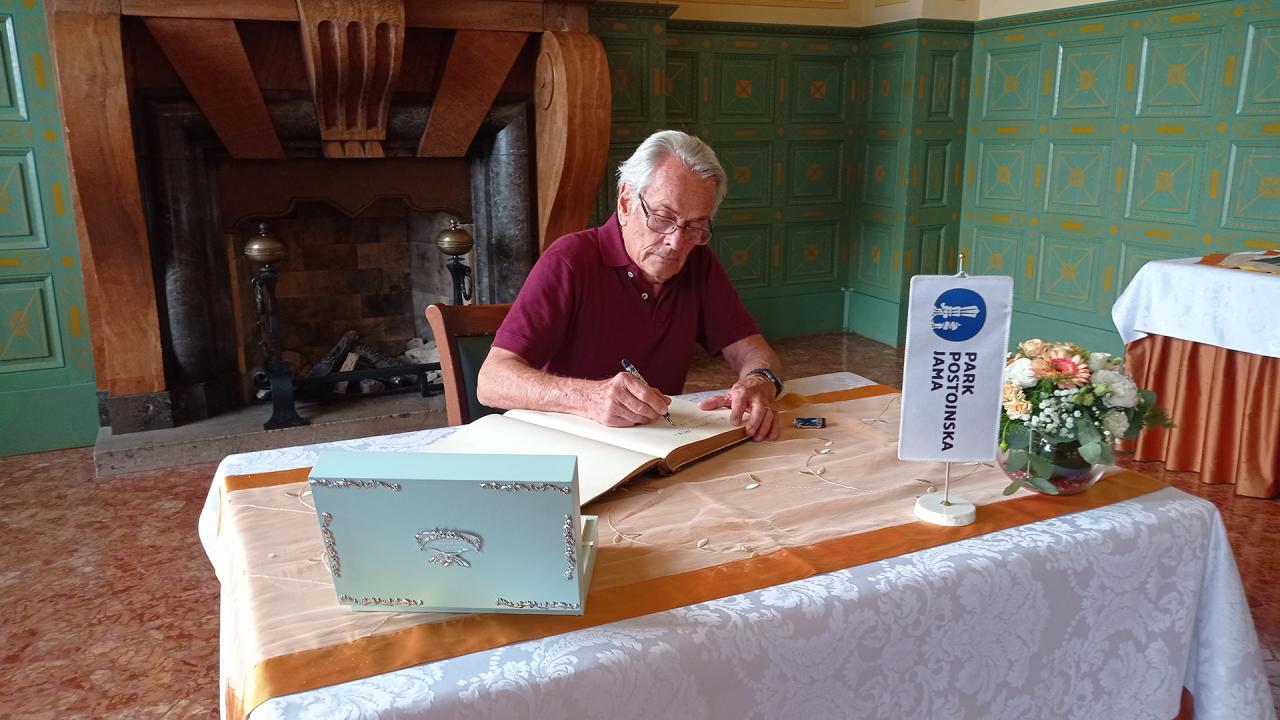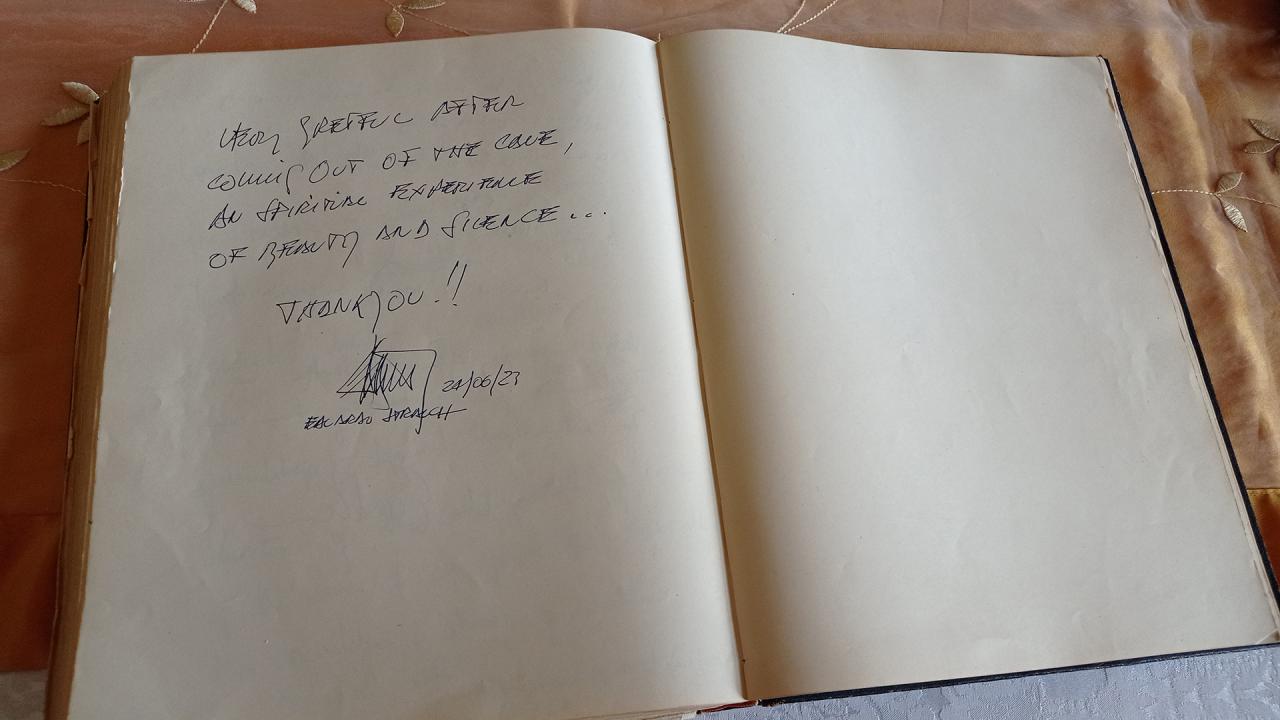 "I feel grateful after coming out of the cave, a spiritual experience of beauty and silence… Thank you!"  These are the words Eduardo Strauch noted down in the 5th book of prominent Postojna Cave visitors. The silence he got to experience during his VIP tour of Postojna Cave is extremely important to Strauch. He said that it is this peace and quiet that allows you to get in touch with yourself and recognise your deepest feelings.
At the reception in Postojna Cave's Jamski Dvorec Mansion, the man who survived the unthinkable recounted the life-changing moments he experienced during the 72 days on a 3,500-metre-high glacier in the Andes. After the mountain search efforts were cancelled after ten days, the whole world was convinced that all 45 passengers had died. Strauch said this "was a turning point when we joined forces, having realised that we had to fight for our lives on our own."
The true story has inspired numerous books and the cult film Alive (1993) by Piers Paul Read. Eduardo Strauch, however, remained silent throughout the period that followed the rescue, which attracted a lot of global attention. After 32 years of silence, a touching find was the impetus for Strauch to break the silence and share his story in the book titled 'Out of the Silence: After the Crash' (2019): "For decades, my coat with a wallet in the pocket and my lens-less glasses defied the merciless mountain weather. Suddenly and unexpectedly, these things resurfaced during an expedition undertaken by Ricardo Peña (2005). It felt like an invitation to reveal something that deserved to be shared." 
Ahead of the scheduled Netflix premiere, Strauch announced a film by the Spanish director J. A. Bayron, where Strauch himself is a narrator and actor. A true-story survival horror film titled 'Society of the Snow' is expected to be released at the end of the year.