For the First Time in History: Dragon-Flavoured Ice Cream
For the first ever since the cave started welcoming visitors from all over the world, the Postojna Cave Park offers its own artisanal ice cream made on the premises. From today on, you can try two authentic flavours: Baby Dragon and Brilliant!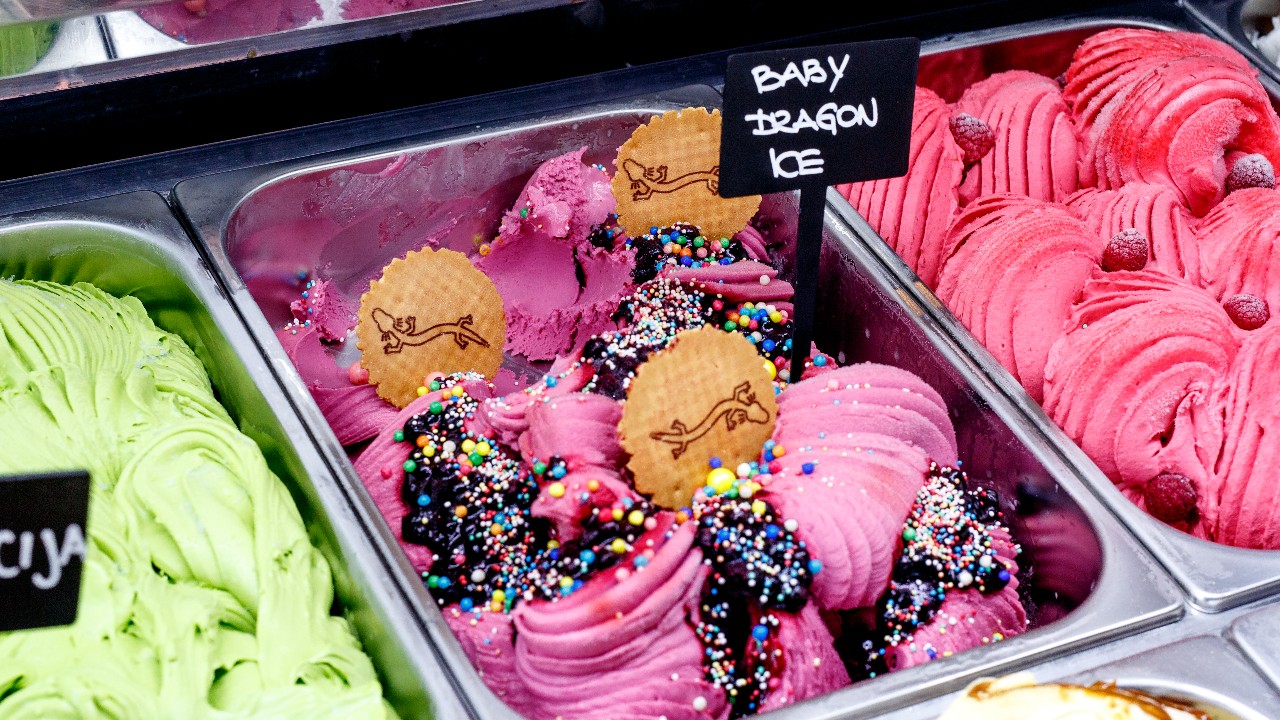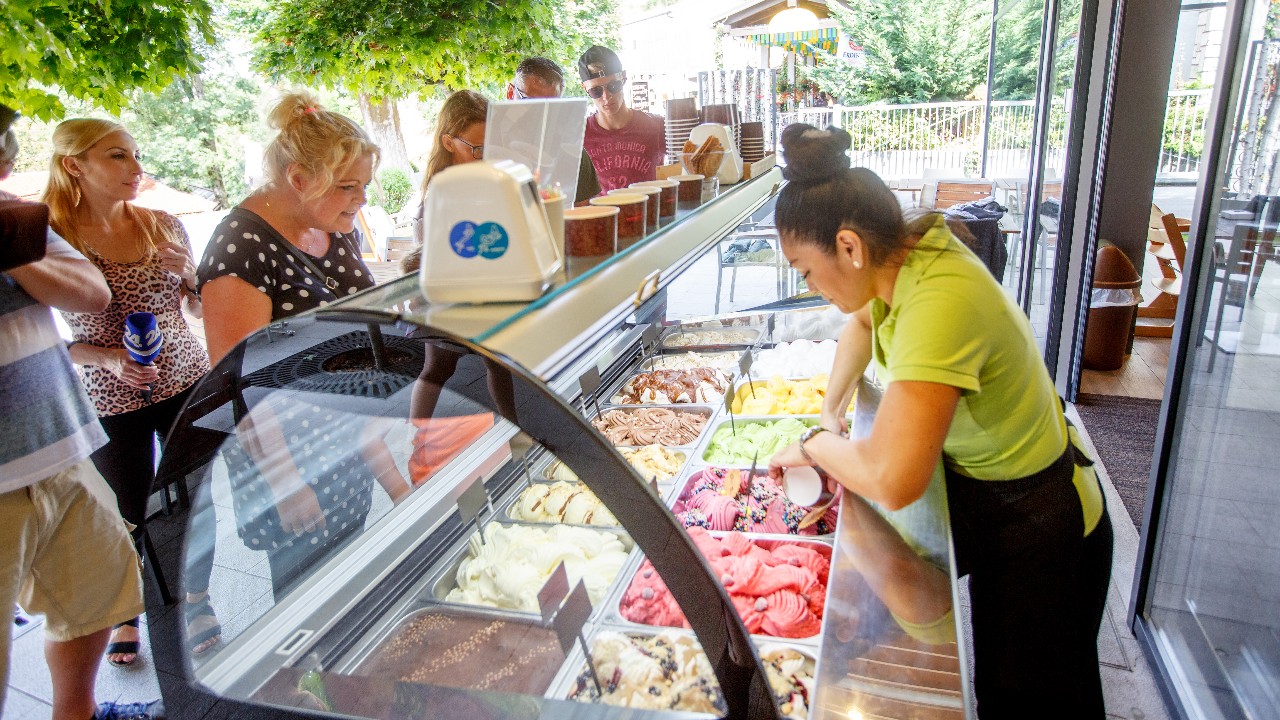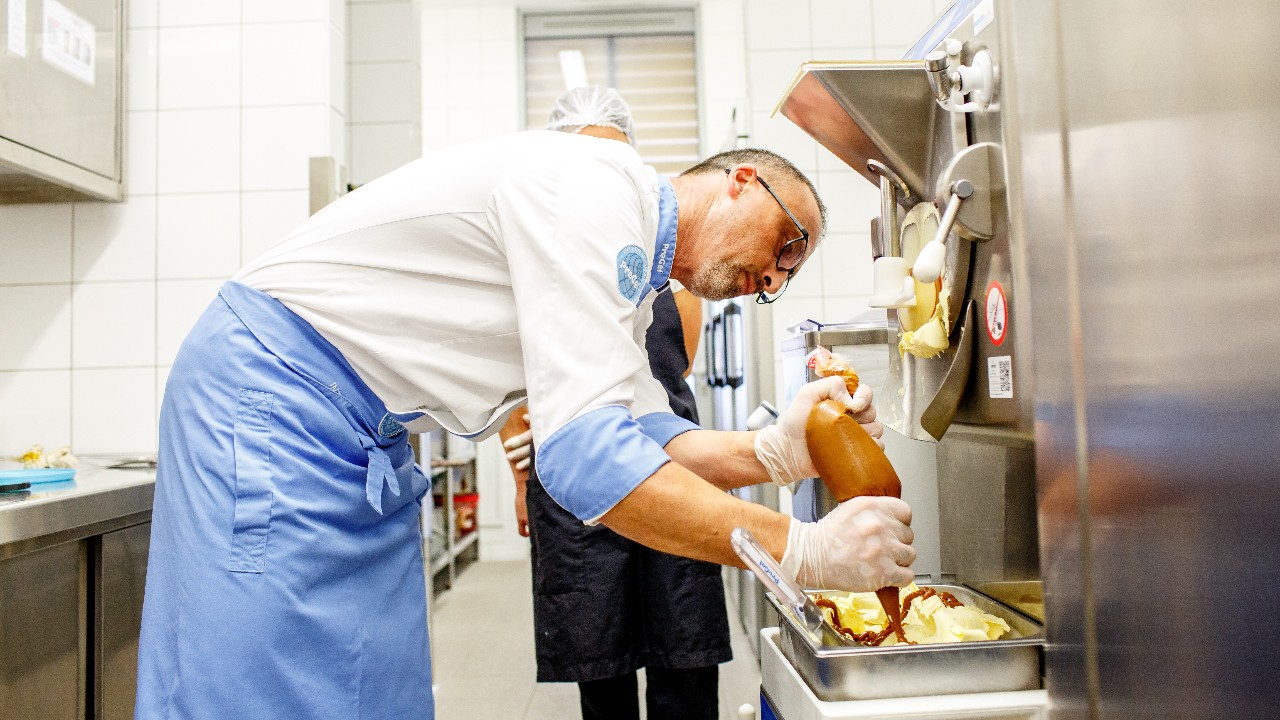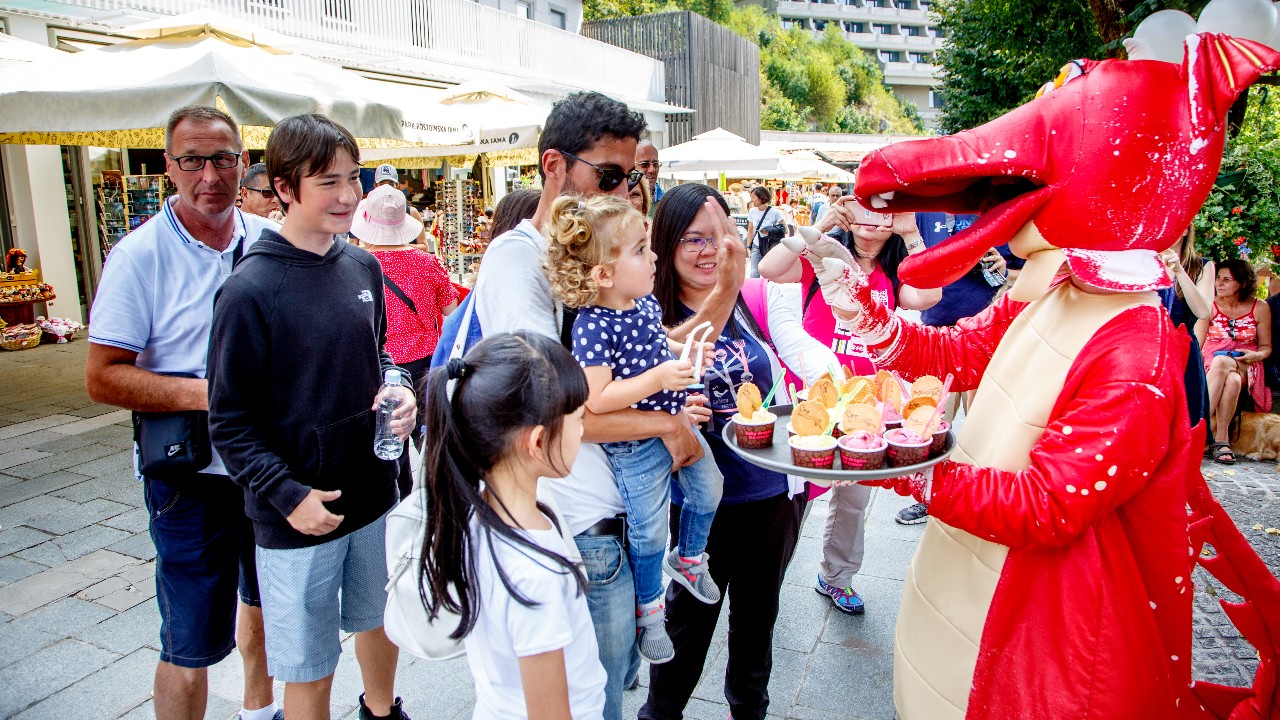 In you find yourself at the Postojna Cave Park in the middle of a heat wave, we have a perfect refreshment for you: an exclusive range of artisanal ice cream flavours. Children will love the Baby Dragon flavour, which combines the fresh flavours of blueberries, elderflowers and lemons. It is water-based, as well as sugar- and gluten-free, which means that there is no reason to feel bad about eating it.
And we have just the thing for those who prefer a creamier ice cream style too. Our confectioners have come up with a gelato called Brilliant, which combines the flavours of Catalan cream (crema catalana) and milk caramel, topped with bits of burnt sugar. Like all other artisanal gelatos, the Brilliant is made from locally-sourced fresh milk, supplied daily by a nearby eco farm.
Authentic
Earlier this year, we started developing our own local brand, 'Authentic', with the aim of developing products that are authentic, genuine, artisanal, made from locally-sourced ingredients and closely related to the environment. Thus, our confectioners did not look far to get inspiration for our artisanal ice cream and gelato flavours, they found it in our very own 'baby dragons' (olms) and Postojna Cave's famous limestone formation, the Brilliant. Many of our visitors come from the neighbouring Italy and think the Brilliant's shape resembles 'gelato alla crema', creamy gelato; hence the name.
Ice cream or gelato?
If you ask confectioners, there is a big difference between 'ice cream' and 'gelato'. "Gelato is lower in fat, contains significantly less air and has a more creamy texture," explains Postojna Cave Park's Food & Beverage Department director, Tomaž Brantuša. Here, at Postojna Cave, you can get fresh gelato prepared daily, with some one-of-a-kind flavours that are not available anywhere else.
… which flavour does Postojna Cave's managing director, Marjan Batagelj, swear by?
"I don't have much of a sweet tooth, but I do love anything brilliant and unique. Yes, the flavour of our Brilliant gelato is all the more interesting because it makes you think about Postojna Cave, which is, during this hot time, just as refreshing as ice cream."
Did you know?
Ice cream is the world's oldest and most popular dessert.
Ice cream was first made in China more than 3000 years ago from fruit, honey and wine.
Slovenians eat an average of four kilos of ice cream a year.
New Zealanders are the world champions as far as this is concerned with approximately 28 kilos of ice cream per year, followed by Americans and Australians.