Luxembourg and Postojna Cave
»Nature is creating miracles. Thank you for making it possible for us to enjoy them and for keeping them.«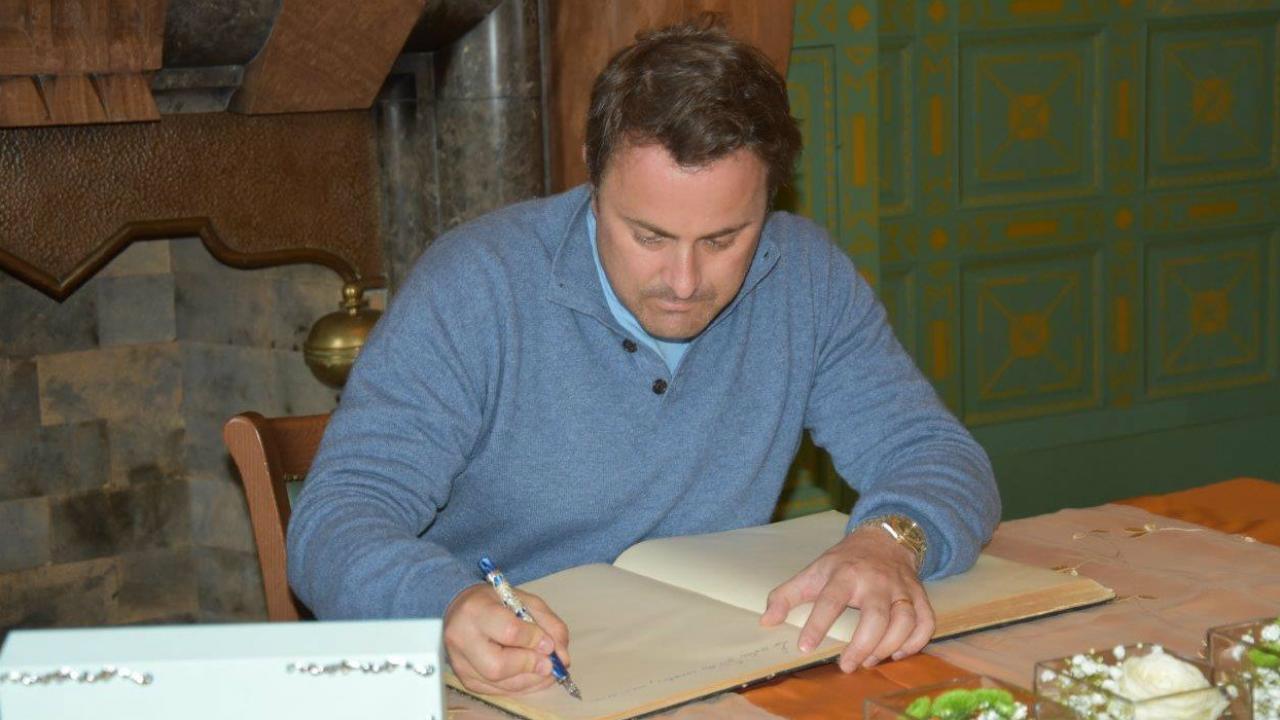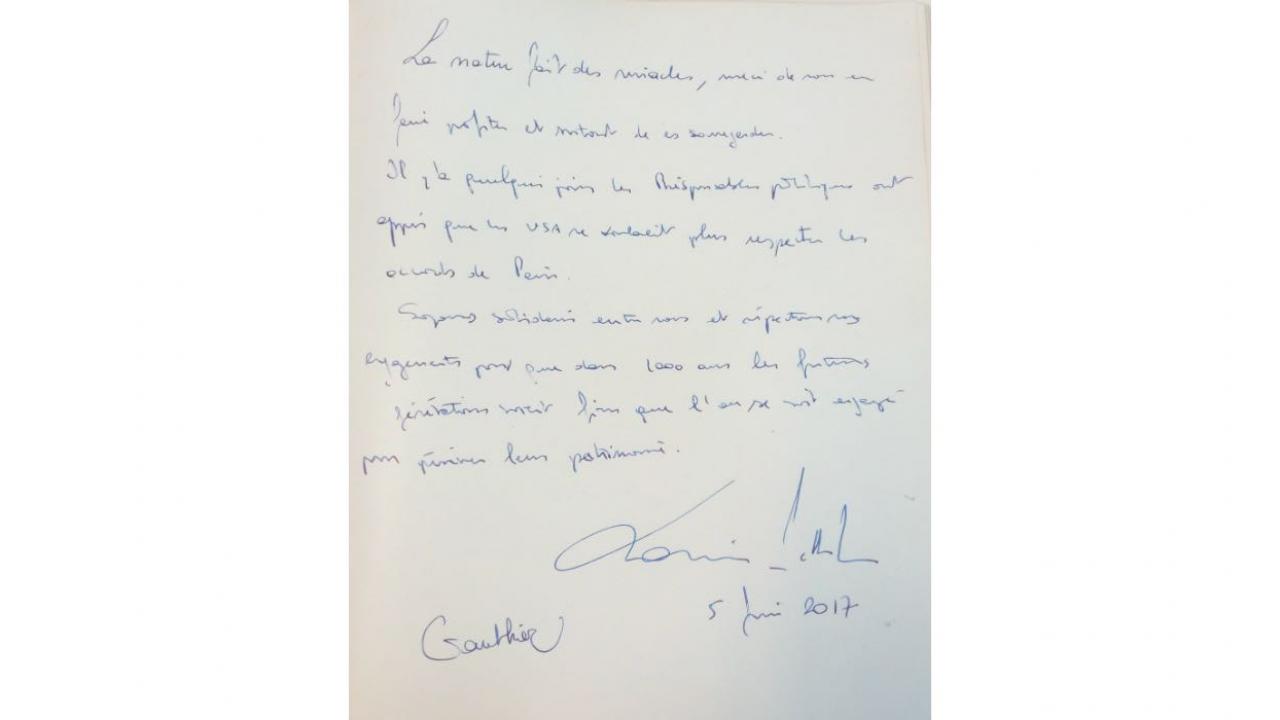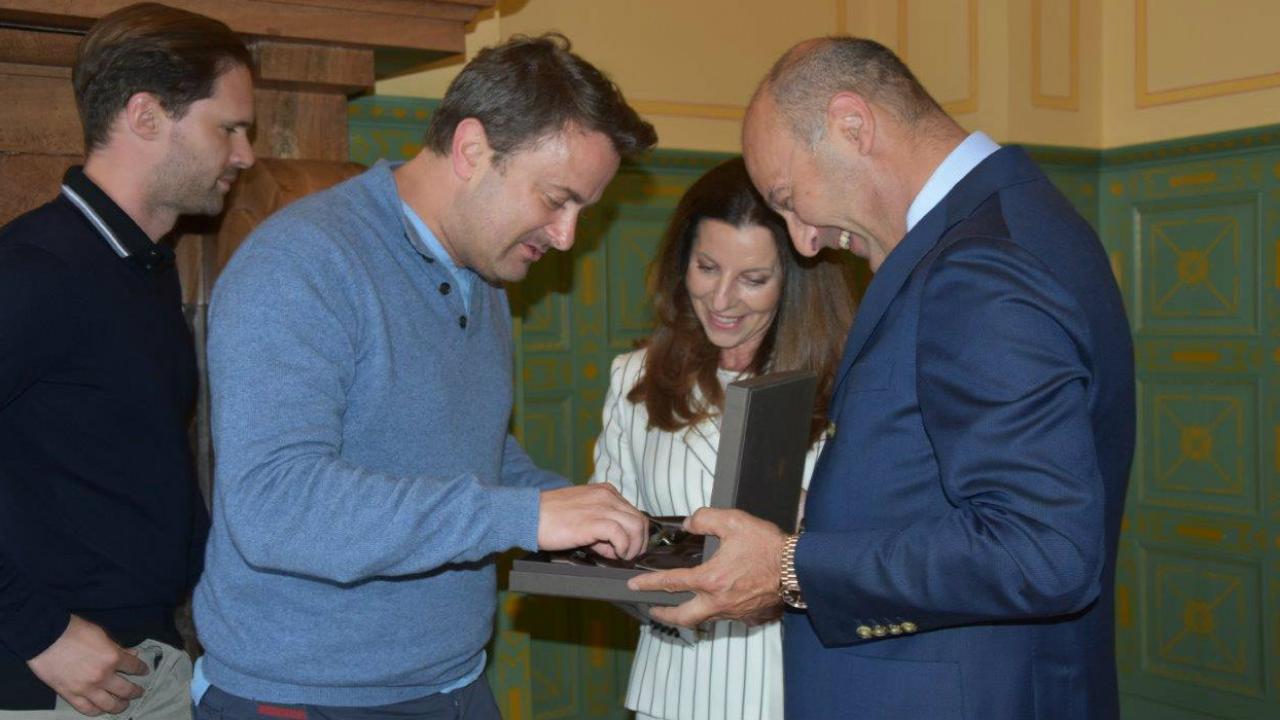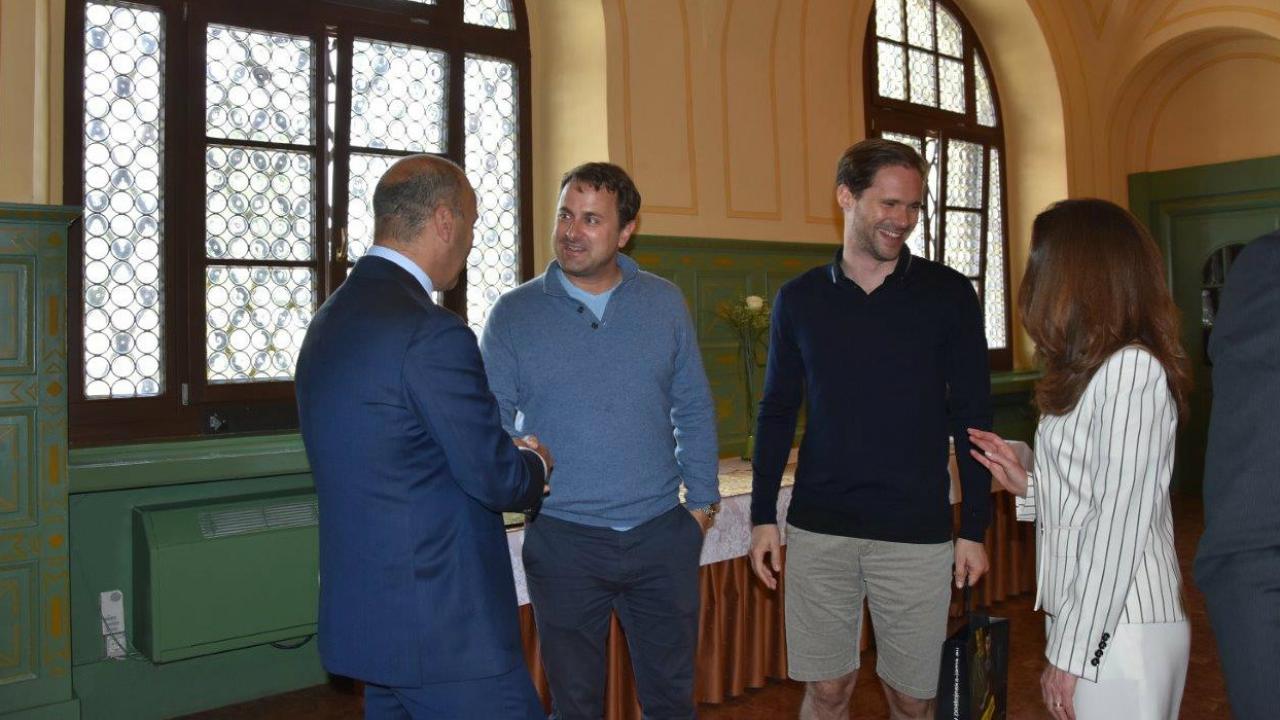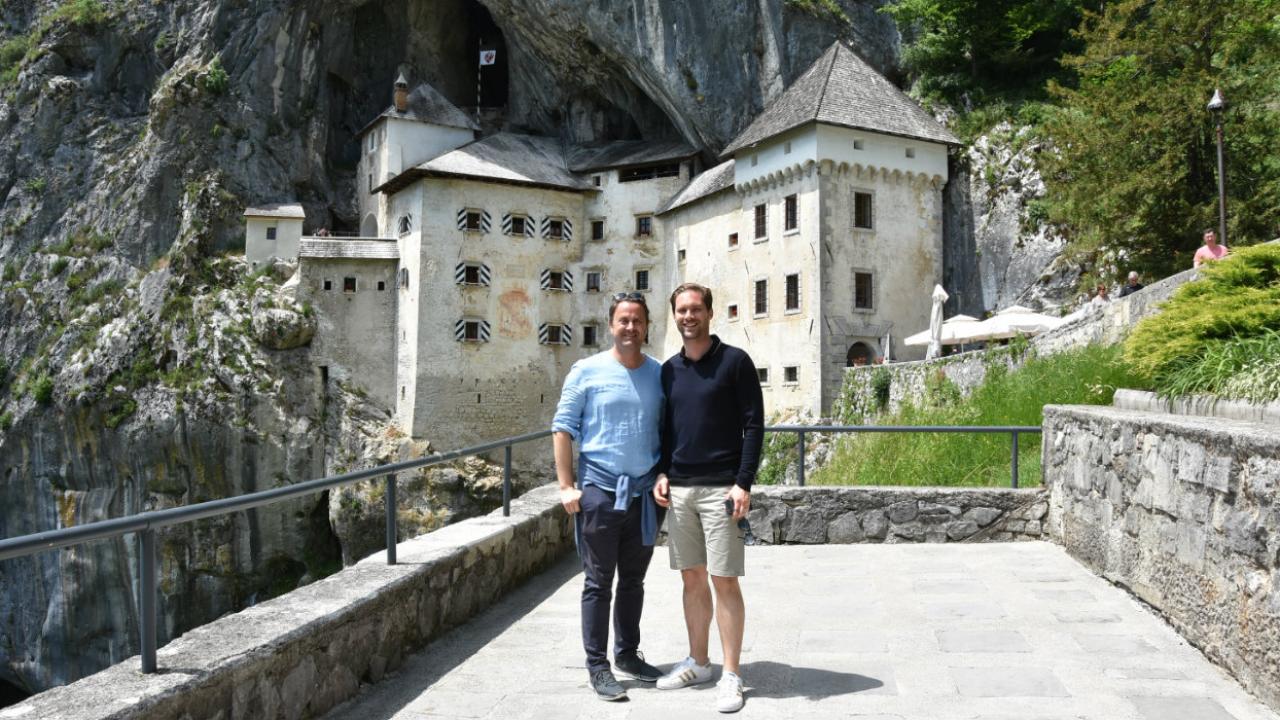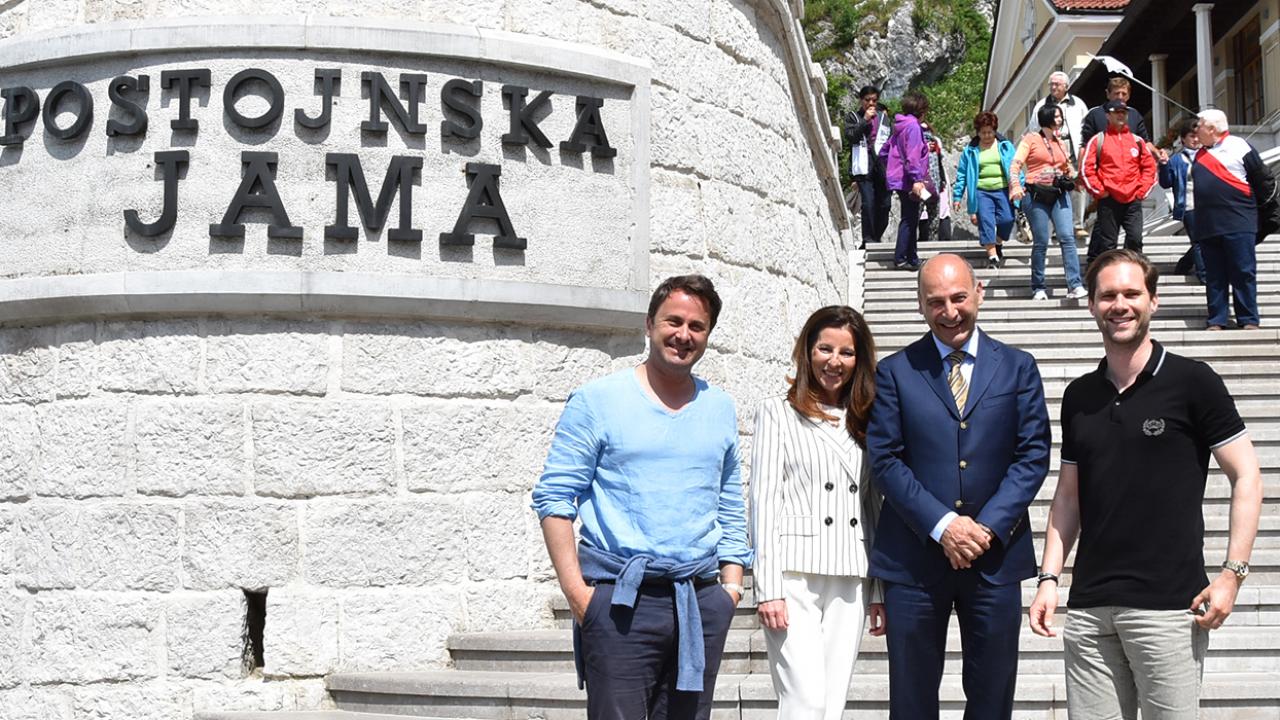 These were the words Xavier Bettel – current prime minister of Luxembourg – used to write down his impressions upon his visit of Postojna Cave on June 5th 2017. Xavier Bettel went down in Postojna Cave's touristic history as the 5th VIP visitor from Luxembourg.* He and his husband Gauthier Destenay were greeted by the company's director Marjan Batagelj and executive marketing director Katja Dolenc Batagelj.
After signing the Golden book of visitors the prime minister received a Postojna Cave monography and a casted iron olm. He was as happy about it as much as we were happy about his words in our book, which were the conclusion of his visit of Postojna Cave: »We should express solidarity towards each other and respect our obligations to let our descendants know in 1.000 years time that we were fighting for maintaining their heritage.«
After their visit of the cave, prime minister and his husband visited the magical Predjama Castle.
*According to the historical data we gathered, the Postojna Cave was visited by the following special guests from Luxembourg:
- 5.5.1897, grand arch duke Adolf and grand duchess Adelheid
- 29.5.1996, Jean Spautz, president of parliament
- 6.9.1998, Jean Claude Juncker, prime minister of Luxembourg
- 2.10.2001, Royal highness grand duke Henry and grand duchess Maria Teresa