Medieval camp in Predjama
We have set up a medieval camp in front of Predjama Castle.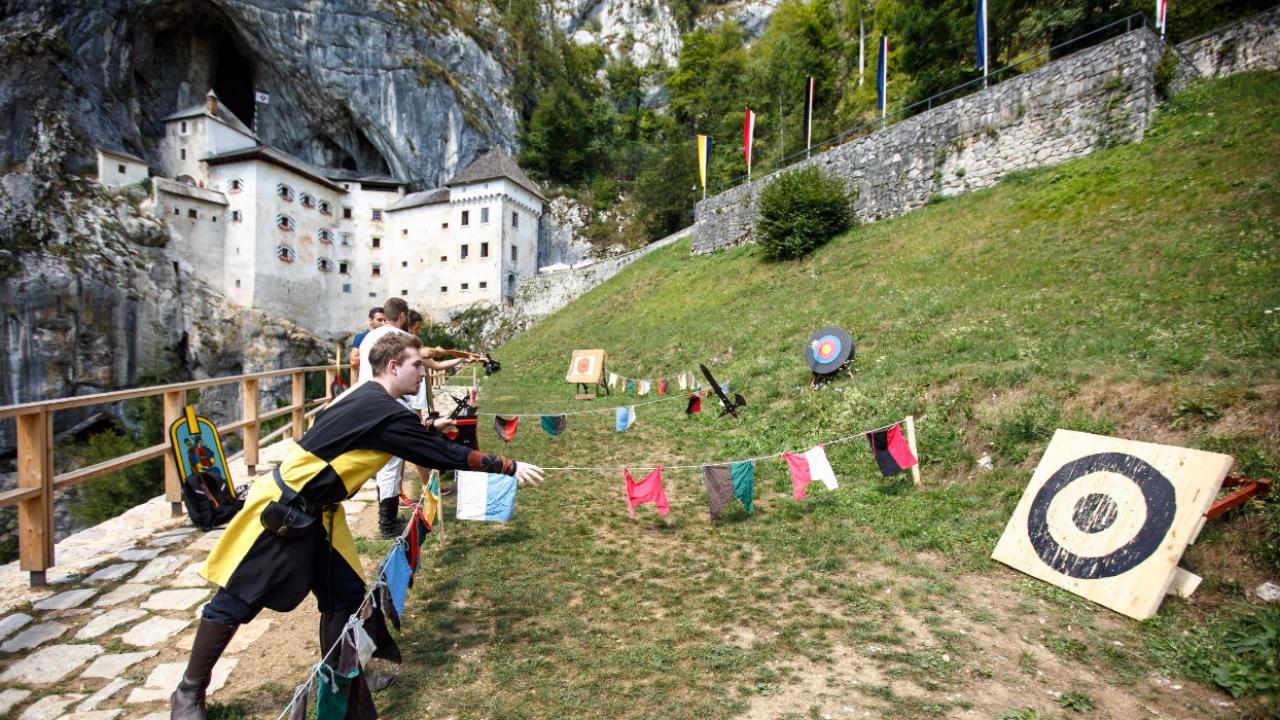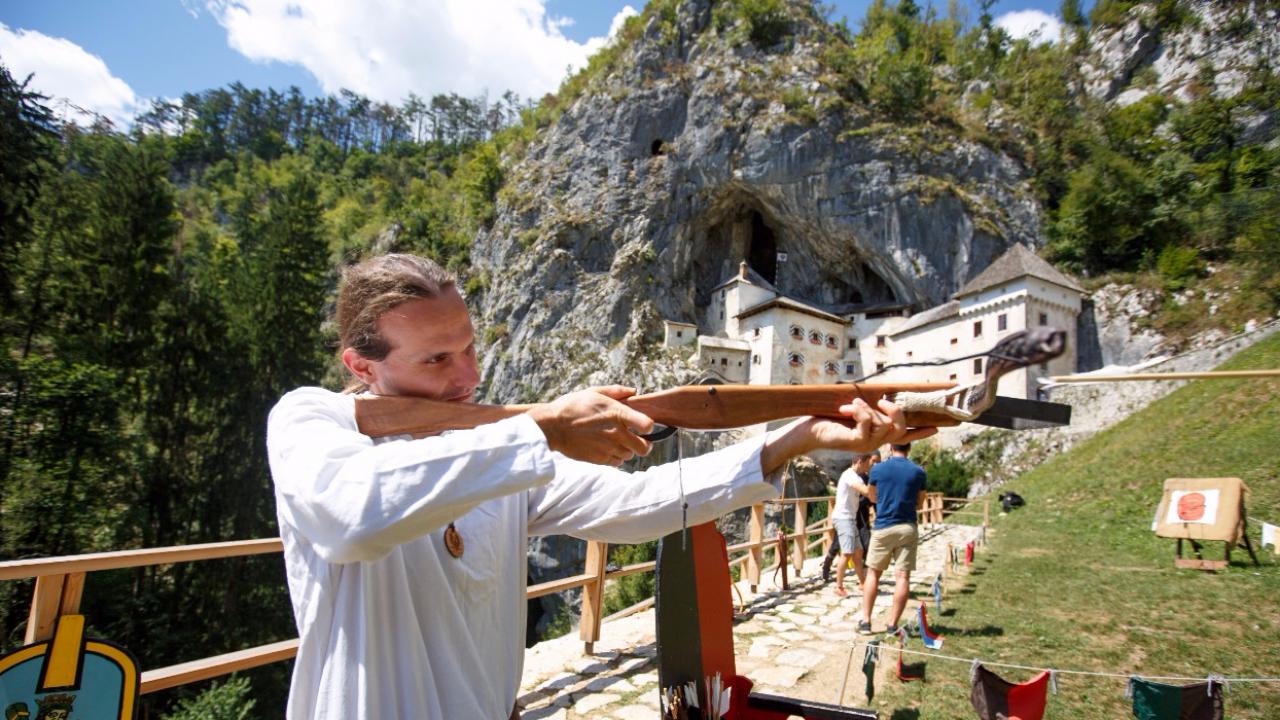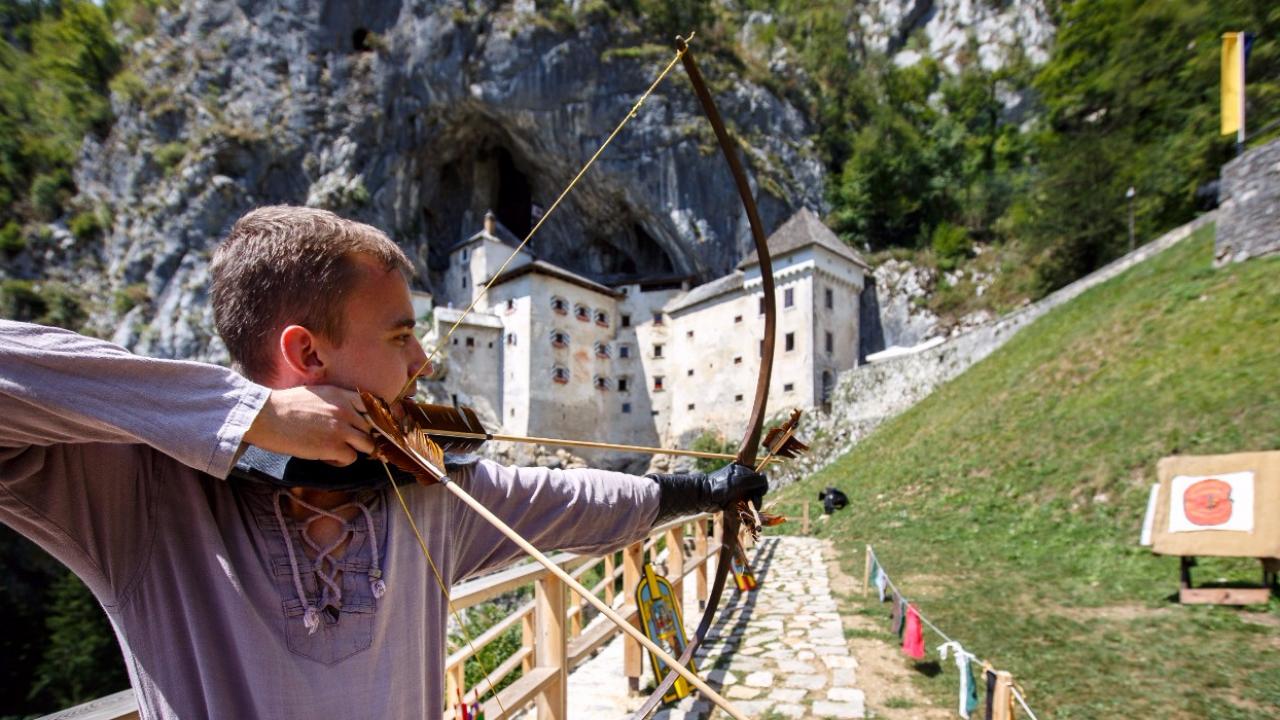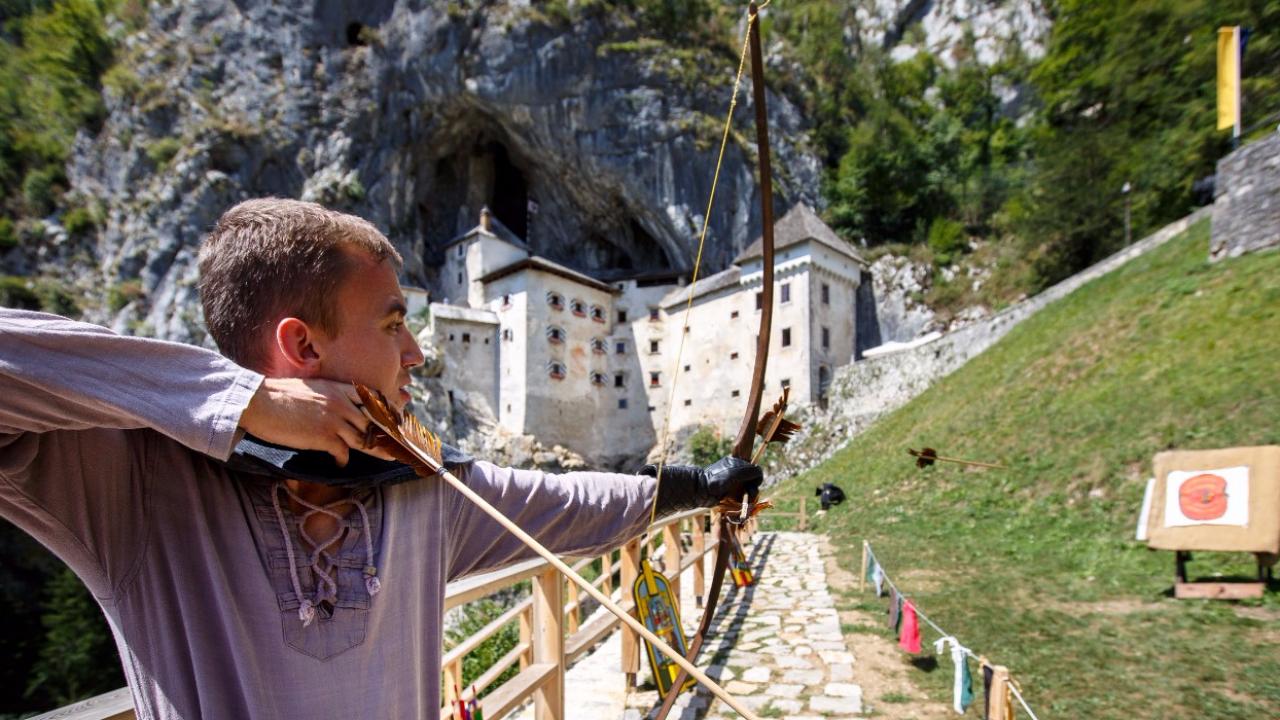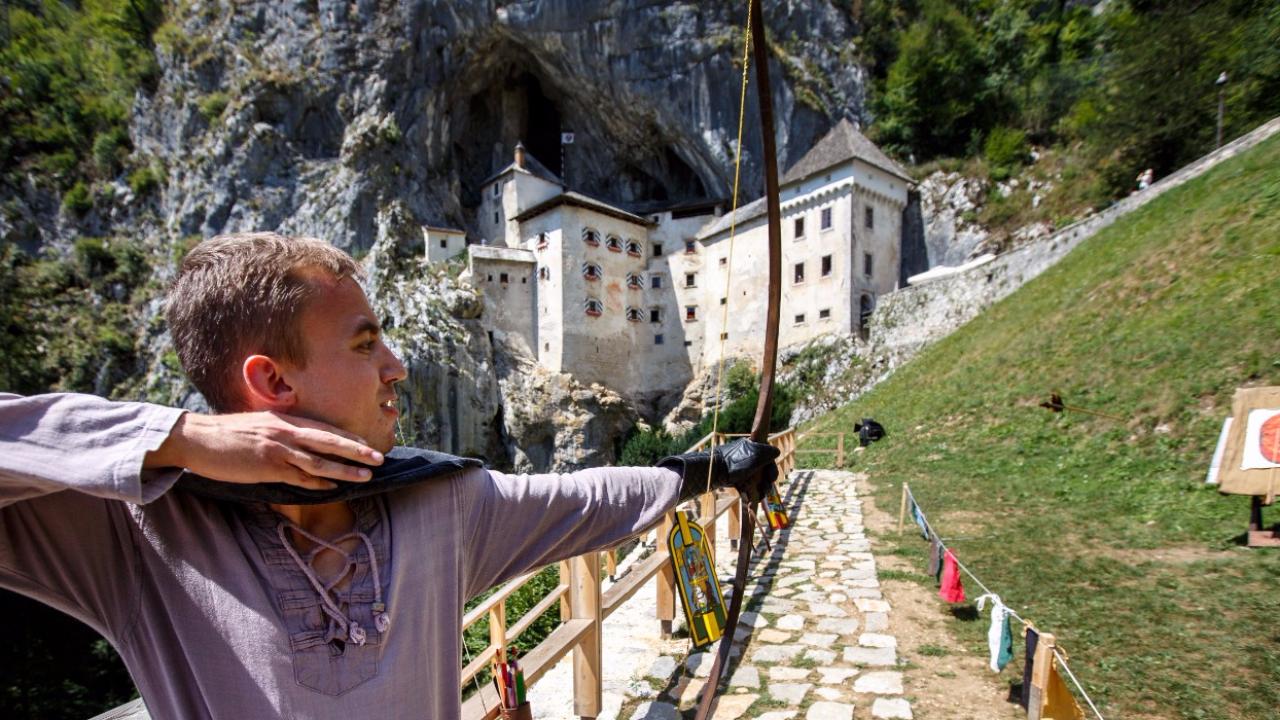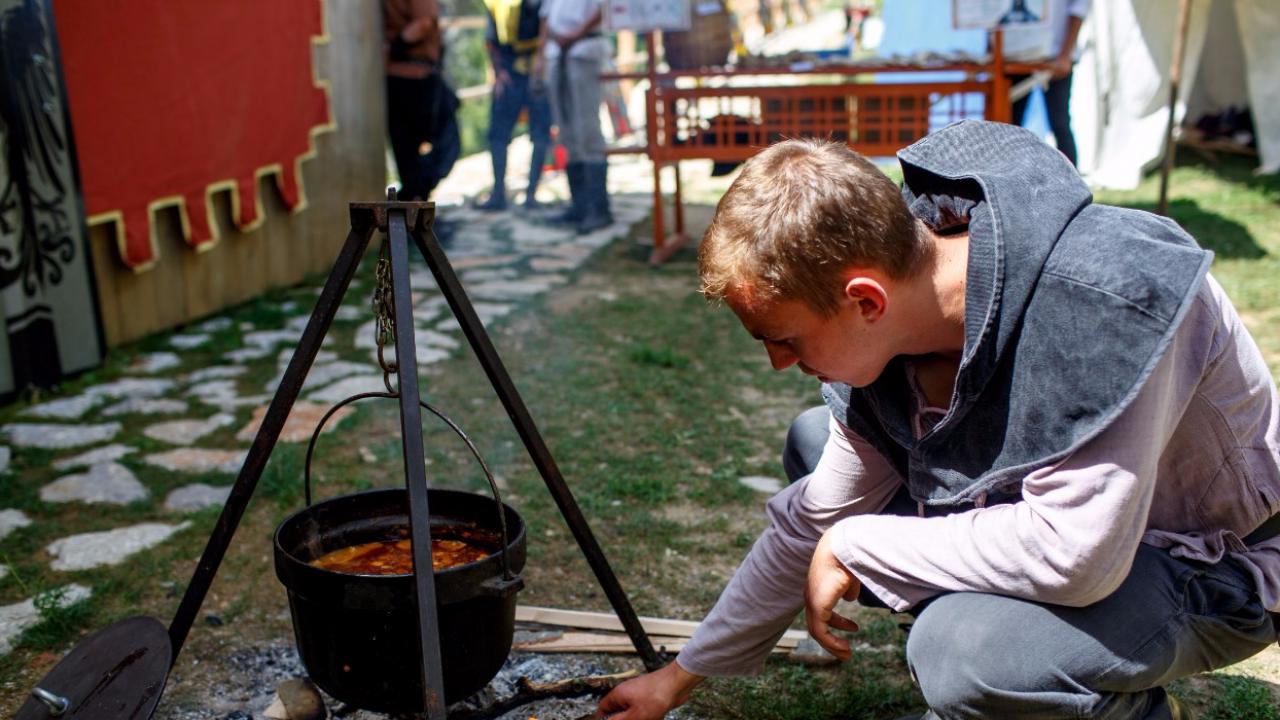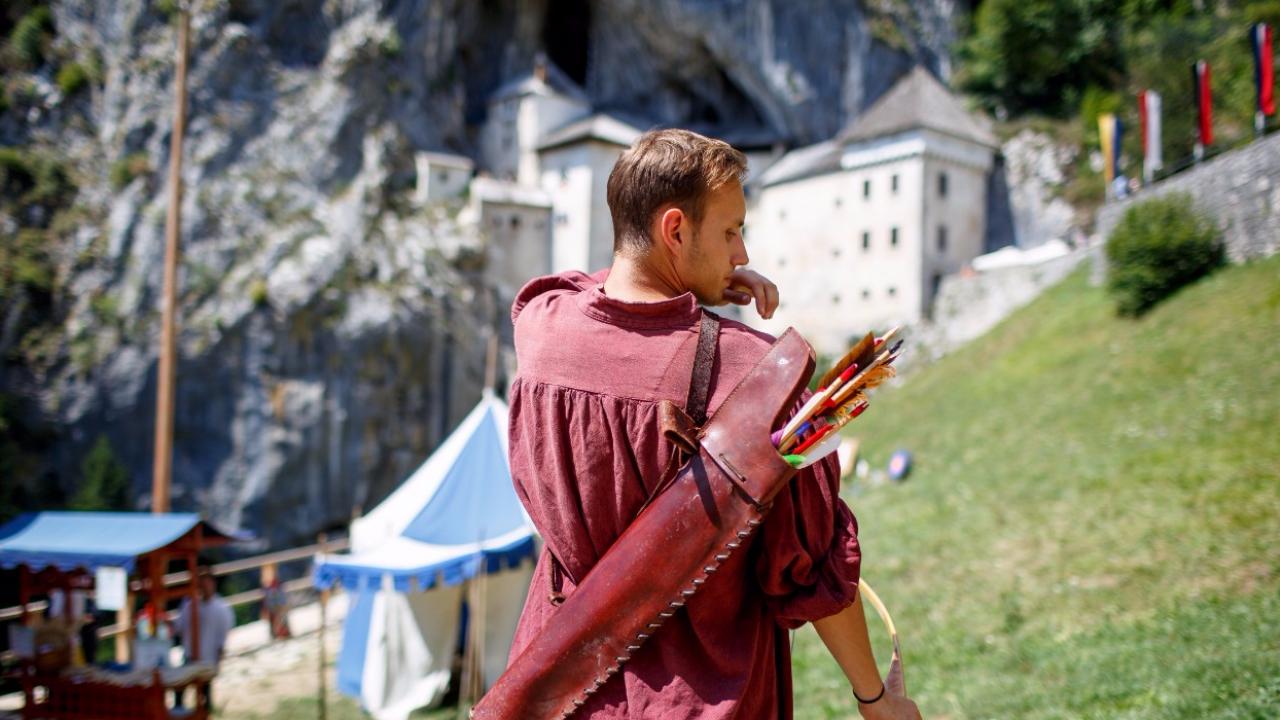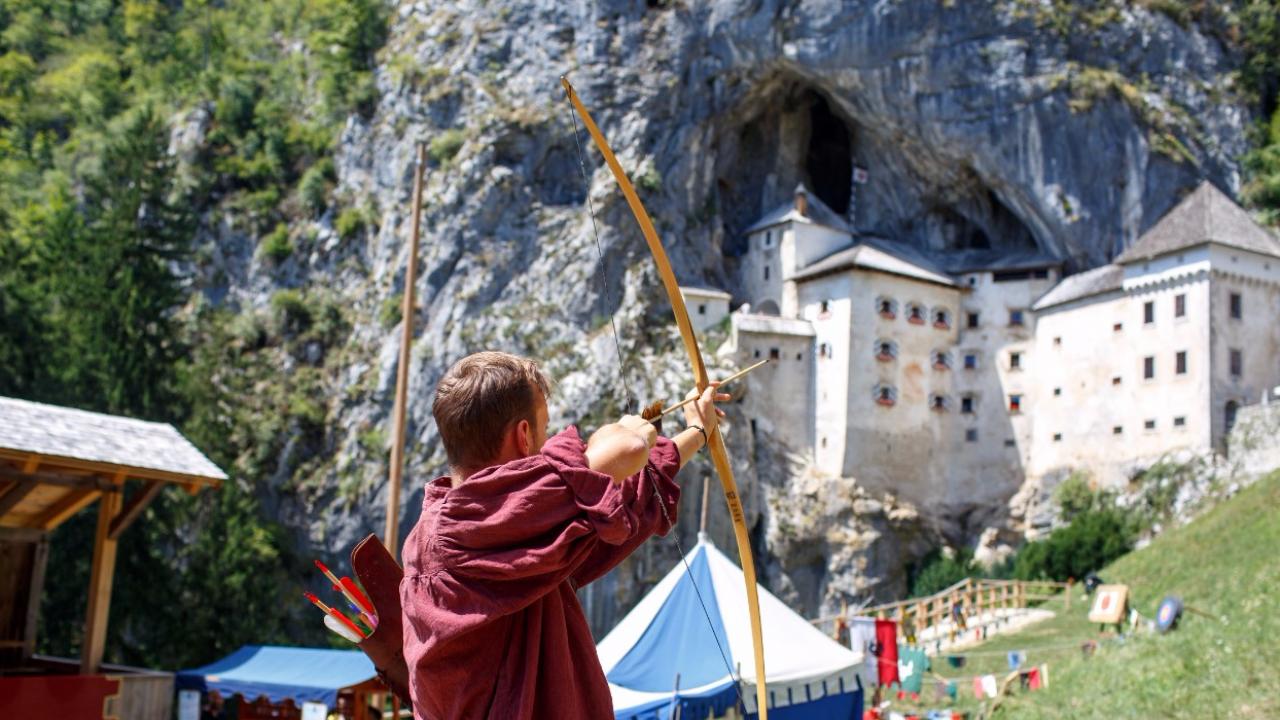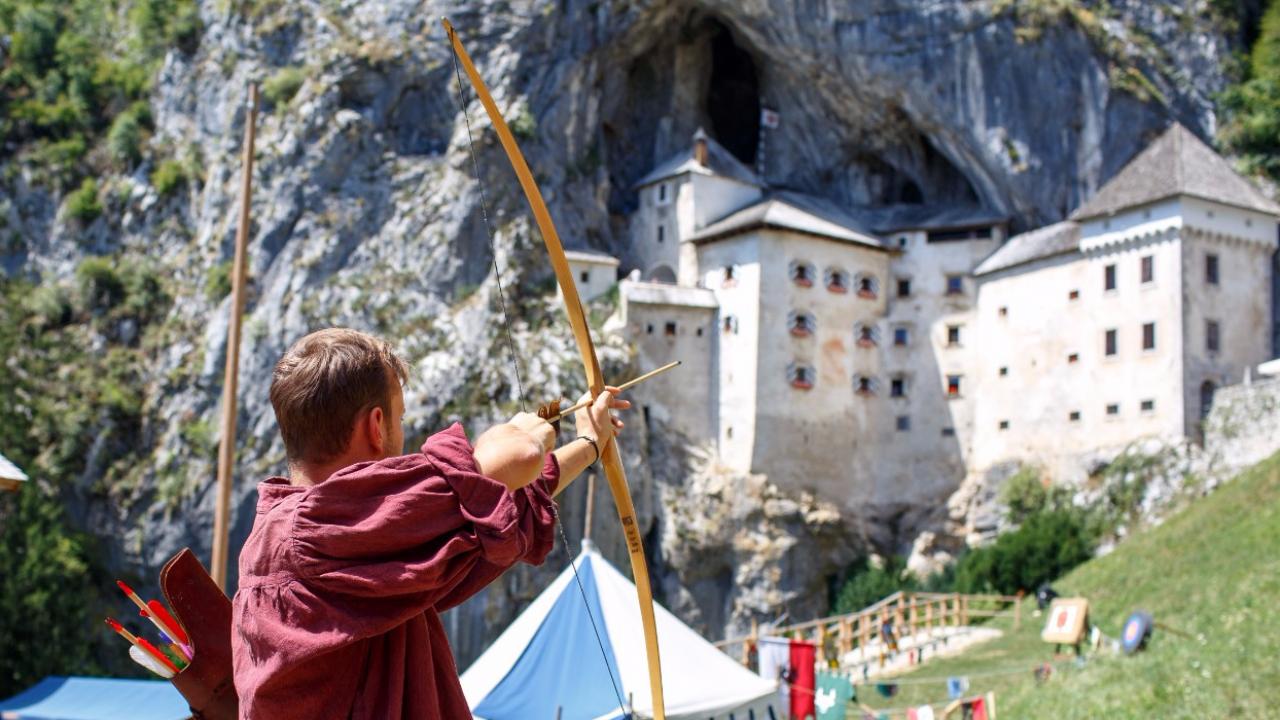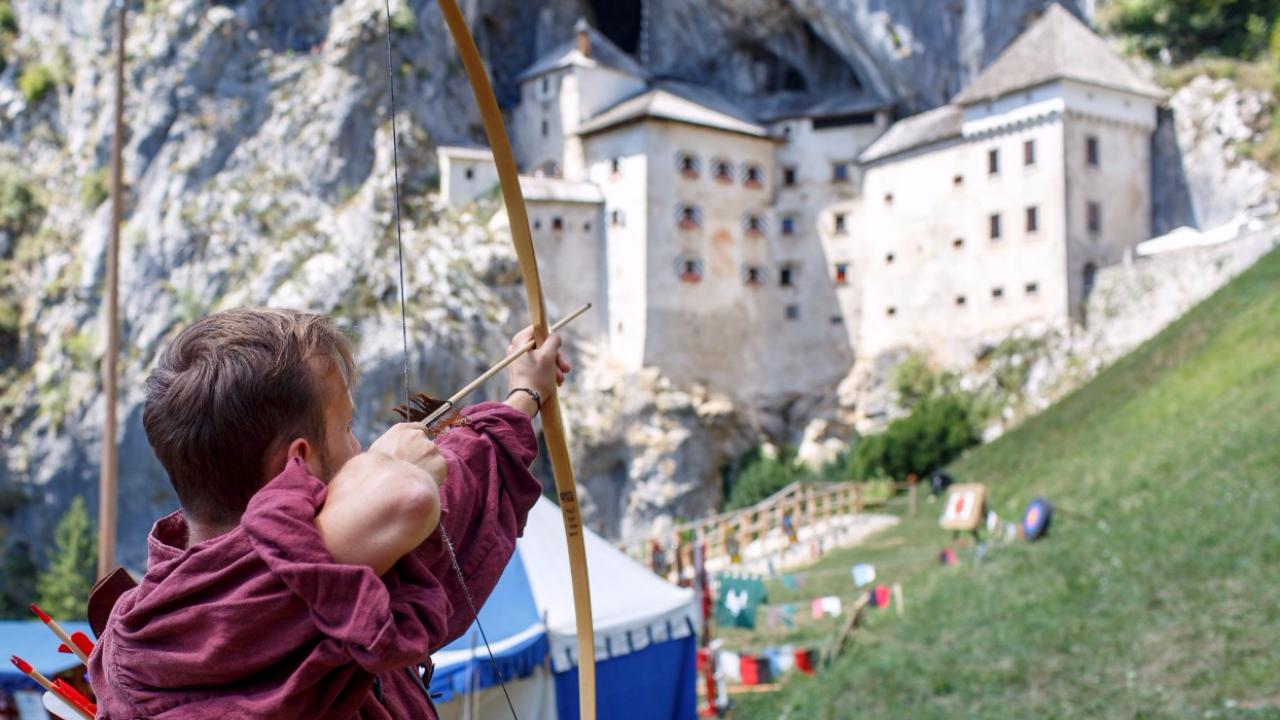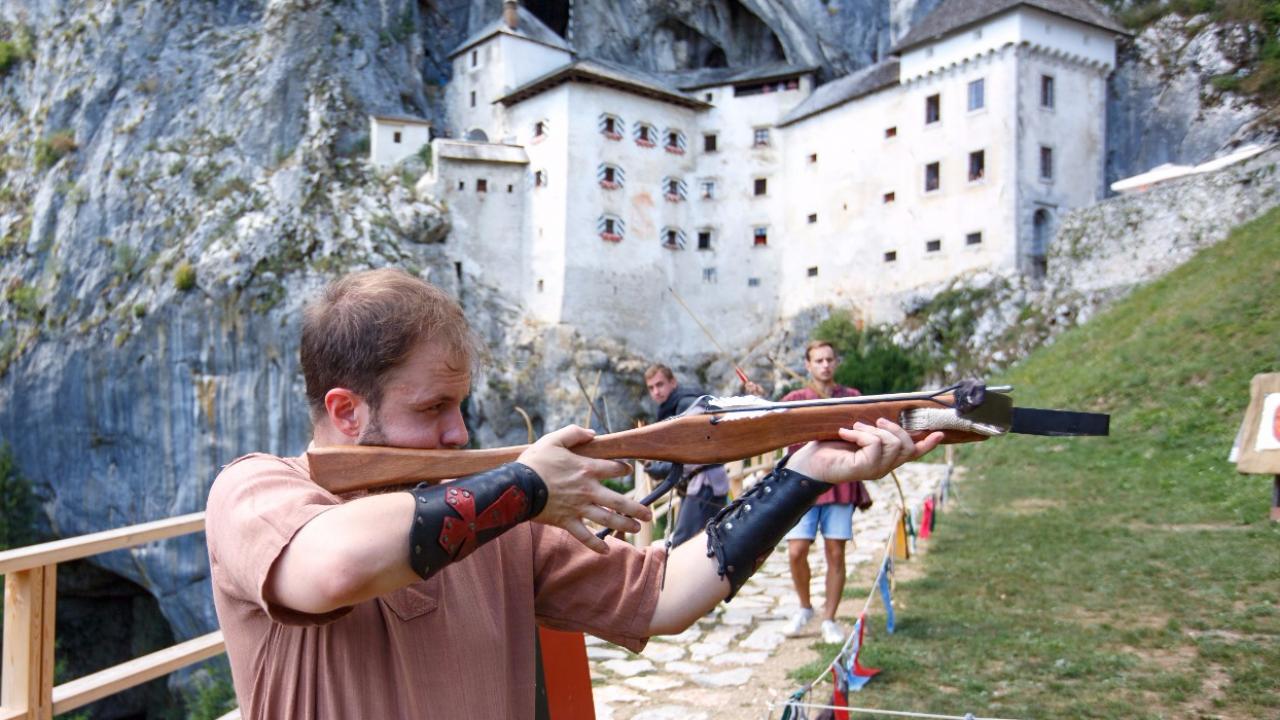 Insert arrow, stretch bow, find your target. Relax your body, take a deep breath … and release. Grab your sword and take it towards your enemy. Throw the knife into the target. How hard can knighthood be? That's what our visitors were finding out on August 14th at Predjama Castle's medieval camp. Based on TV, one could think that if you wanted to become a knight all you needed was a bunch of iron »clothes«, a sword, a beautiful princess and a pint of beer. That is not the case, of course. Erazem of Predjama knew what it meant to be a knight. That's also something knights of the order of the White Wolf know. They showed to our visitors the old ways of knighthood.