Postojna Cave welcomes its 36 millionth visitor
Postojna Cave passed yet another important milestone today, as it received its 36 millionth visitor. The lucky guest was Marei Söhngen Haffer from Germany, who came to see the cave with her husband.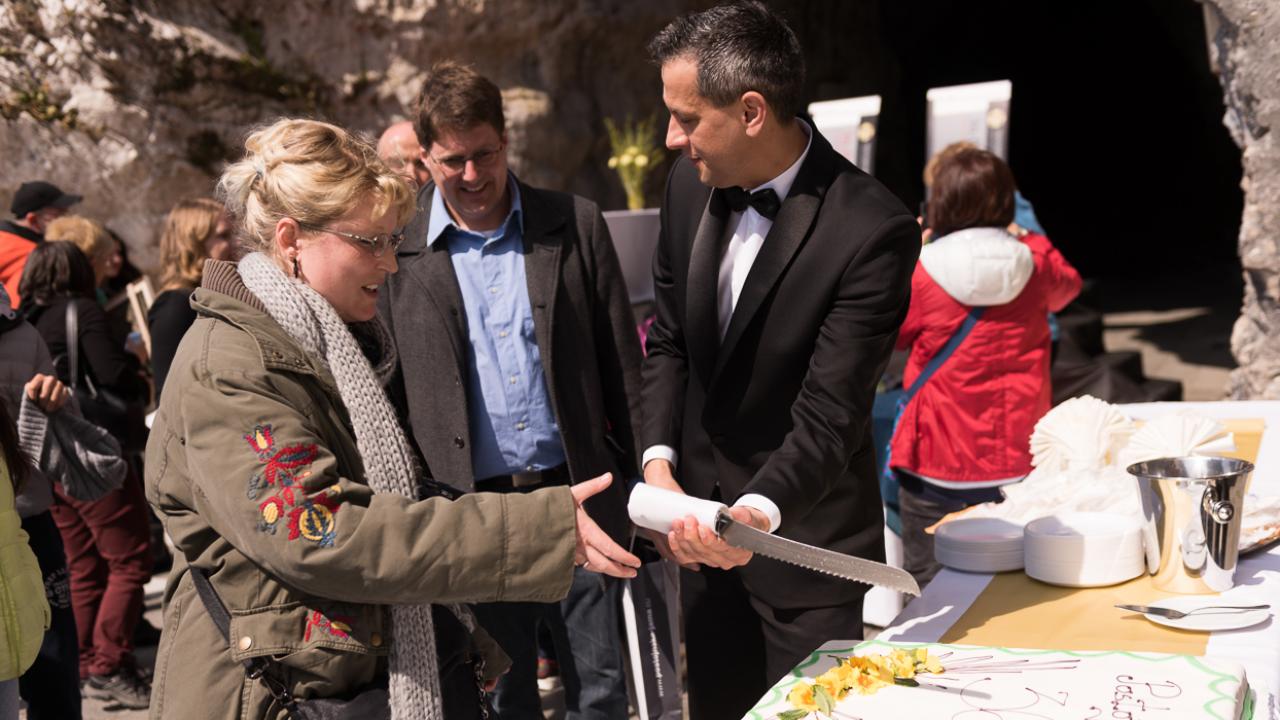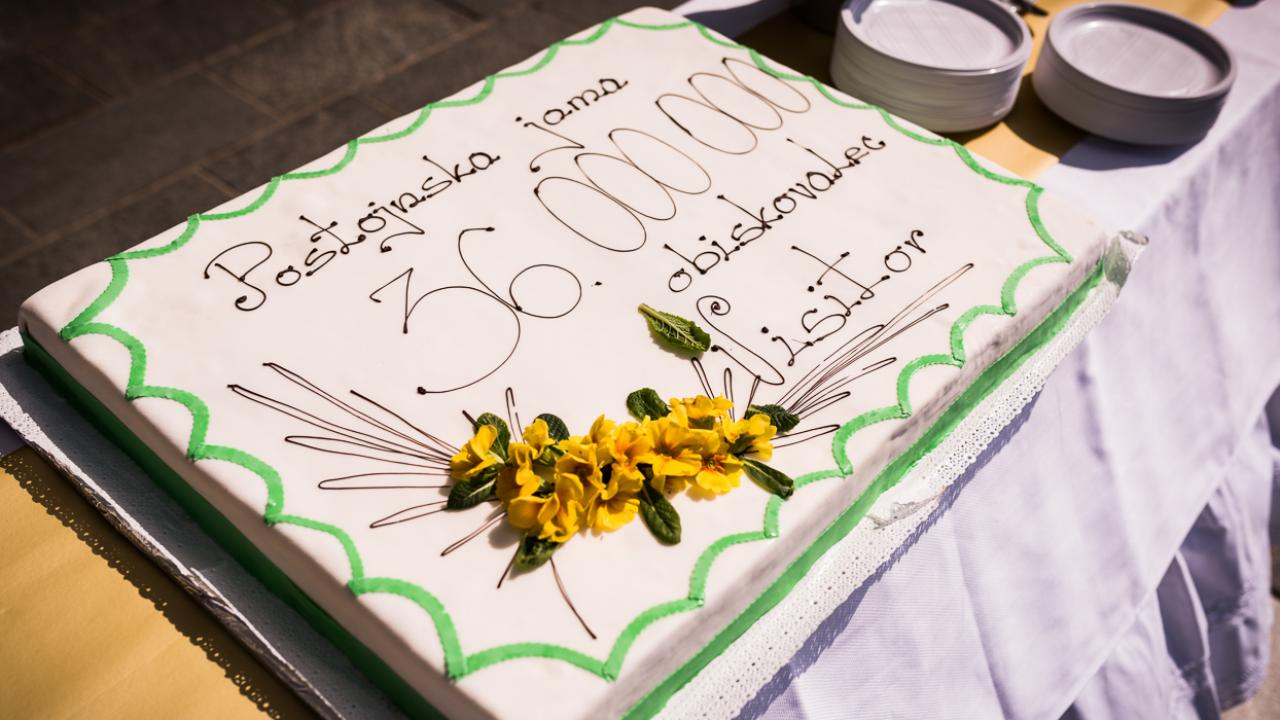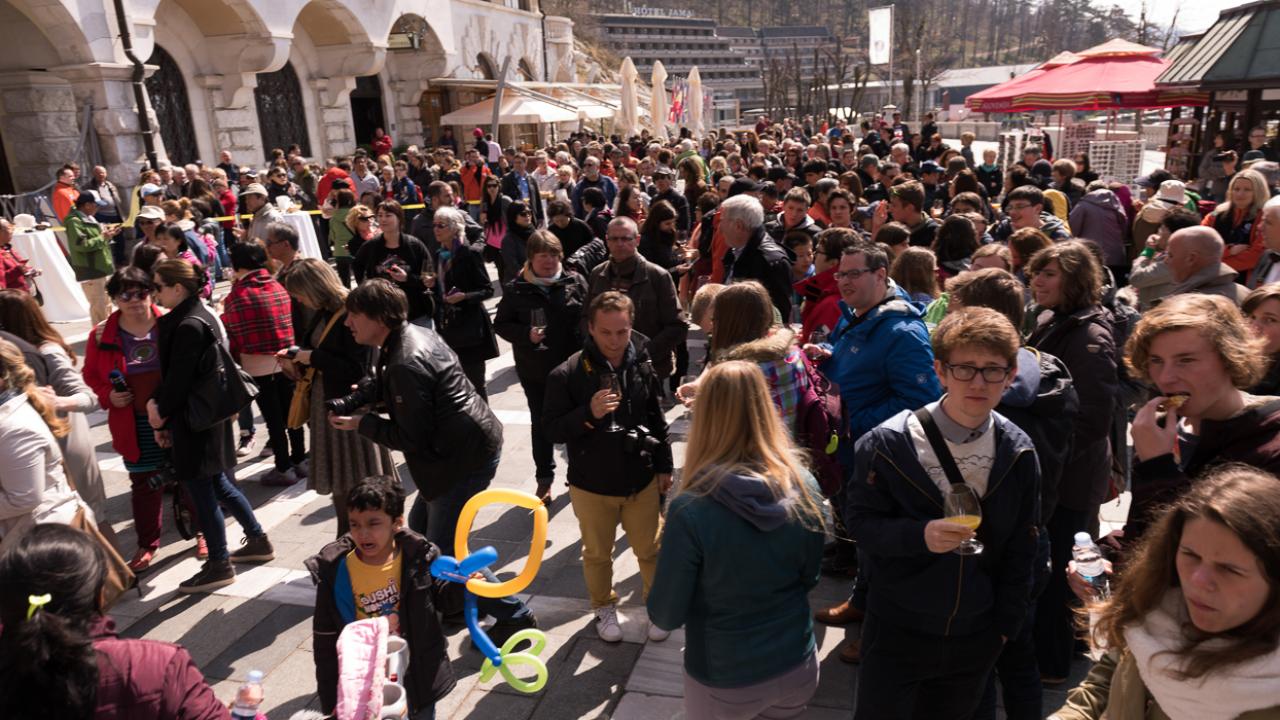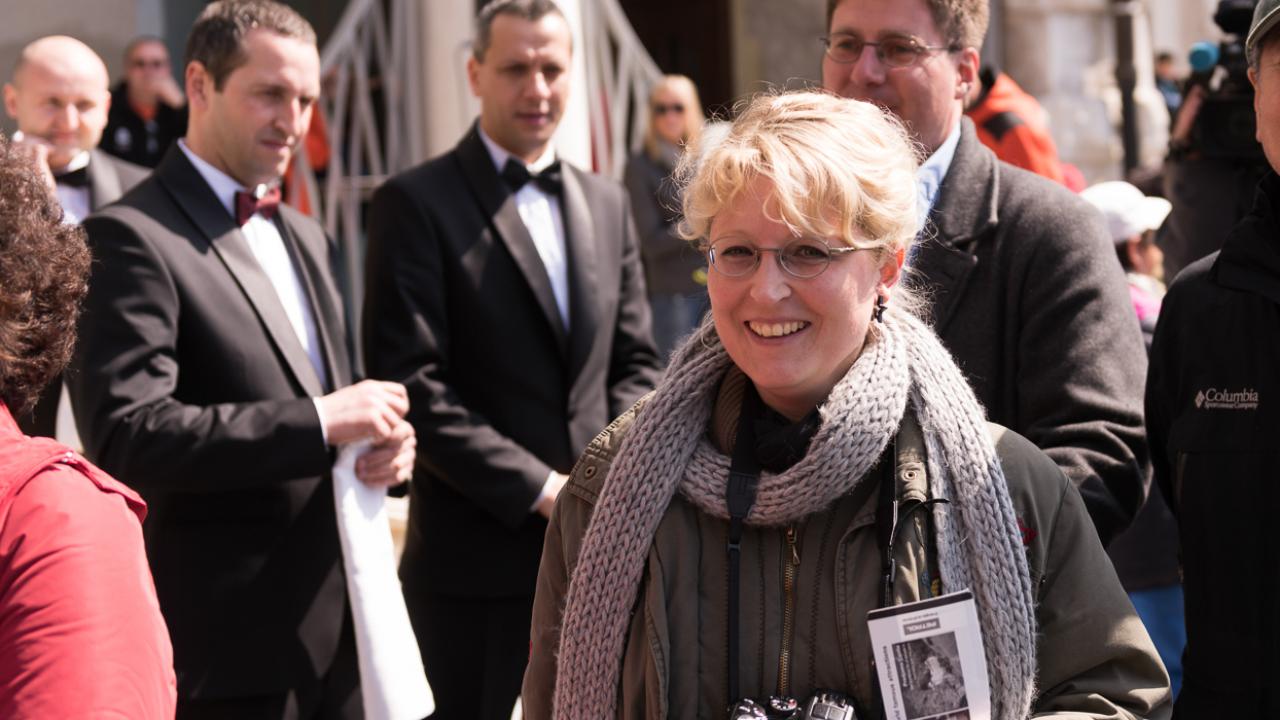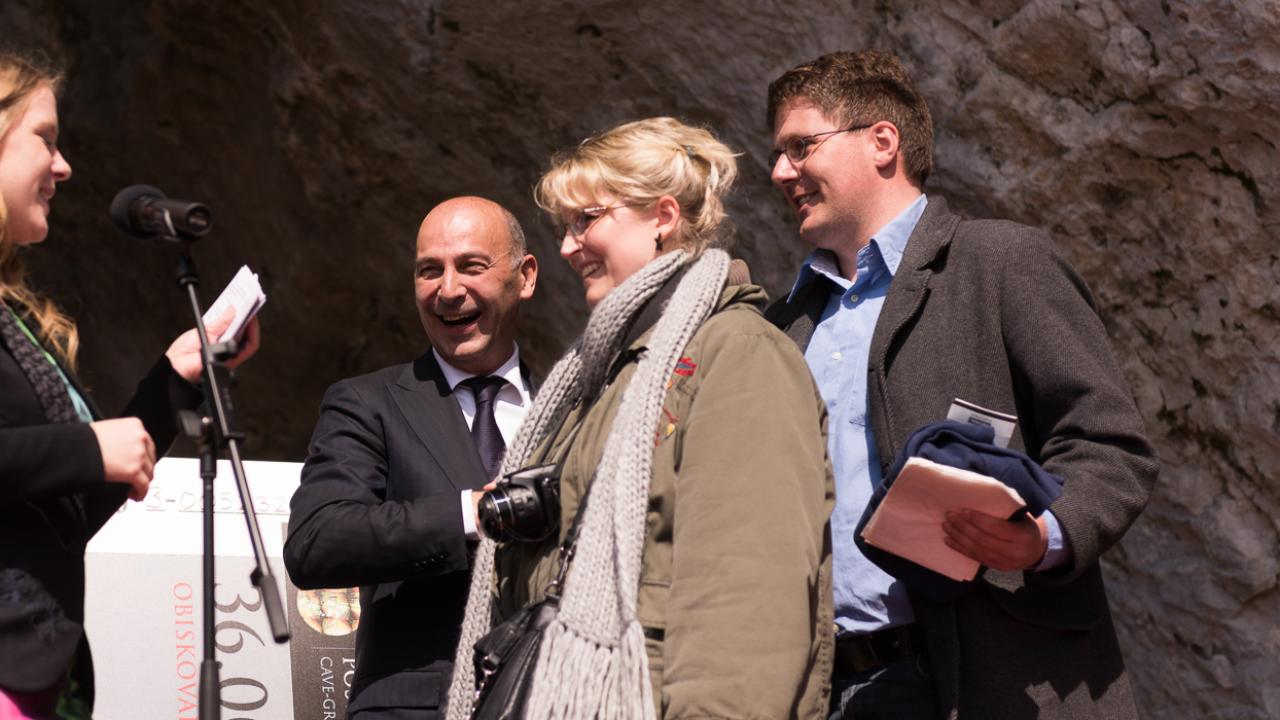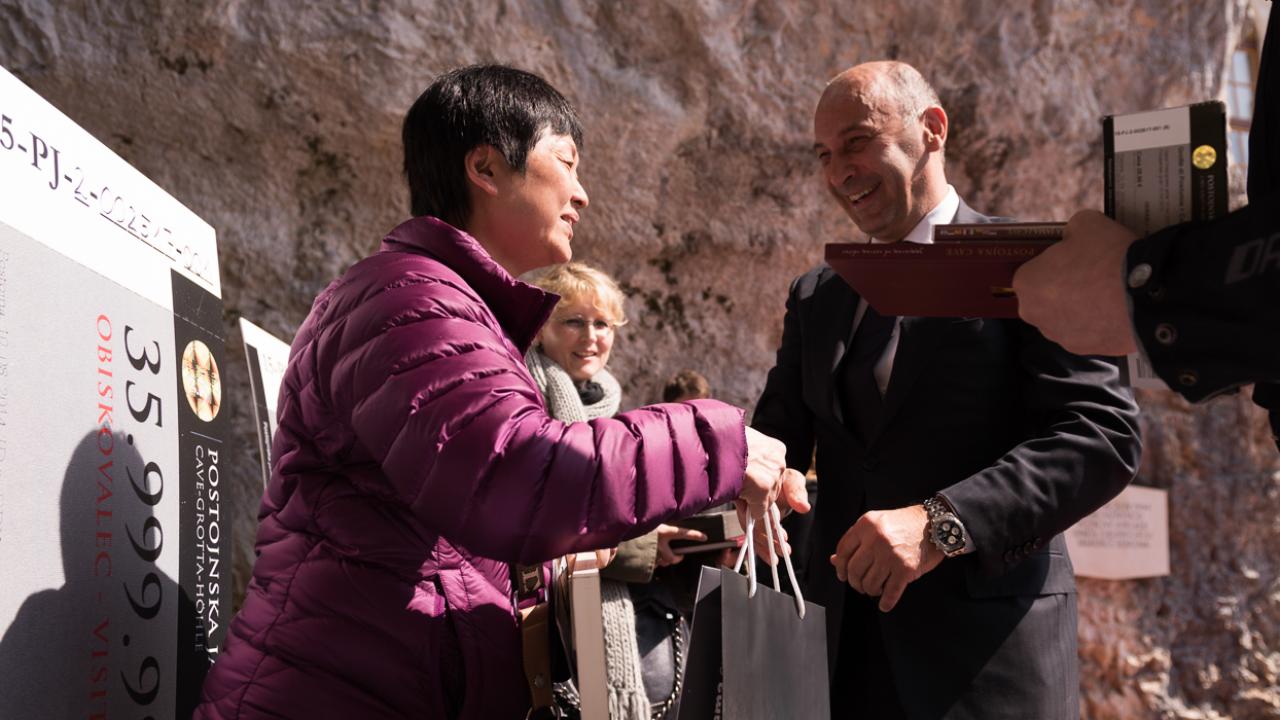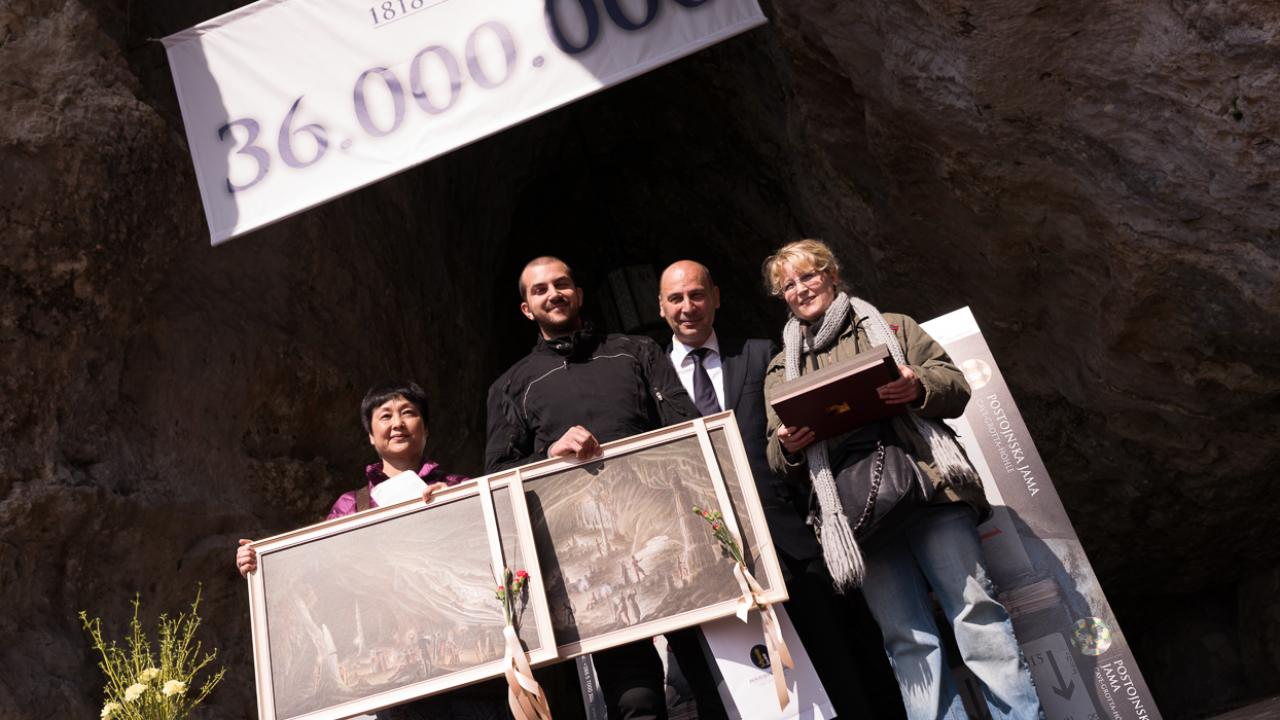 Marei said that she had already visited the cave as a child and is now holidaying in Rovinj with her husband, as they are expecting their family to grow soon.
The winner received practical gifts; a hand-forged olm and a Postojna Cave monograph as well as a special present, a panoramic helicopter flight over Postojna Cave and Predjama Castle. The couple returned from their aerial trip visibly pleased and excited.
We also didn't forget about the two lucky losers who missed the main prize by a hair's breadth – guest number 35,999,999, Pietro Petrocchi from Italy, and guest number 36,000,001, Eva Choi from Hong Kong, who arrived as part of an organised tour.
The first visitor to the newly-discovered part of the cave was the then Austrian heir to the throne Ferdinand I on 17 August 1819. This visit was also used to enact geest books at the cave and the tradition of counting visitors to Slovenia's premiere tourist attraction has not been interrupted since. In the first year it received 104 visitors, with the number rising to almost a million a year towards the end of the 20th and has exceeded 36 million today.
Today we offer different ways to explore Slovenia's subterranean heaven, ranging from classical touristic visits to individually-tailored ones. Apart from experiencing the Postojna underworld outside of the beaten path, our programmes also include panoramic views of the area from the air by helicopter, as we strive to fulfil as many desires our guests have as possible.