Predjama Sustainable: Encouraging Results
By joining the international project Predjama Sustainable, the company Postojnska jama d.d. committed itself to doing everything it possibly can to mitigate climate change and reduce the amount of motorised traffic within the municipality. In fact, we have been pursuing these aims for twelve years, ever since we took over the management of the natural monument Postojna Cave, so this is just a way of building on this by means of a clear goal we have set together with the principal project partner, Municipality of Postojna: to reduce motorised traffic between Postojna Cave and Predjama Castle by 5%. A comparison of the results after one year is promising.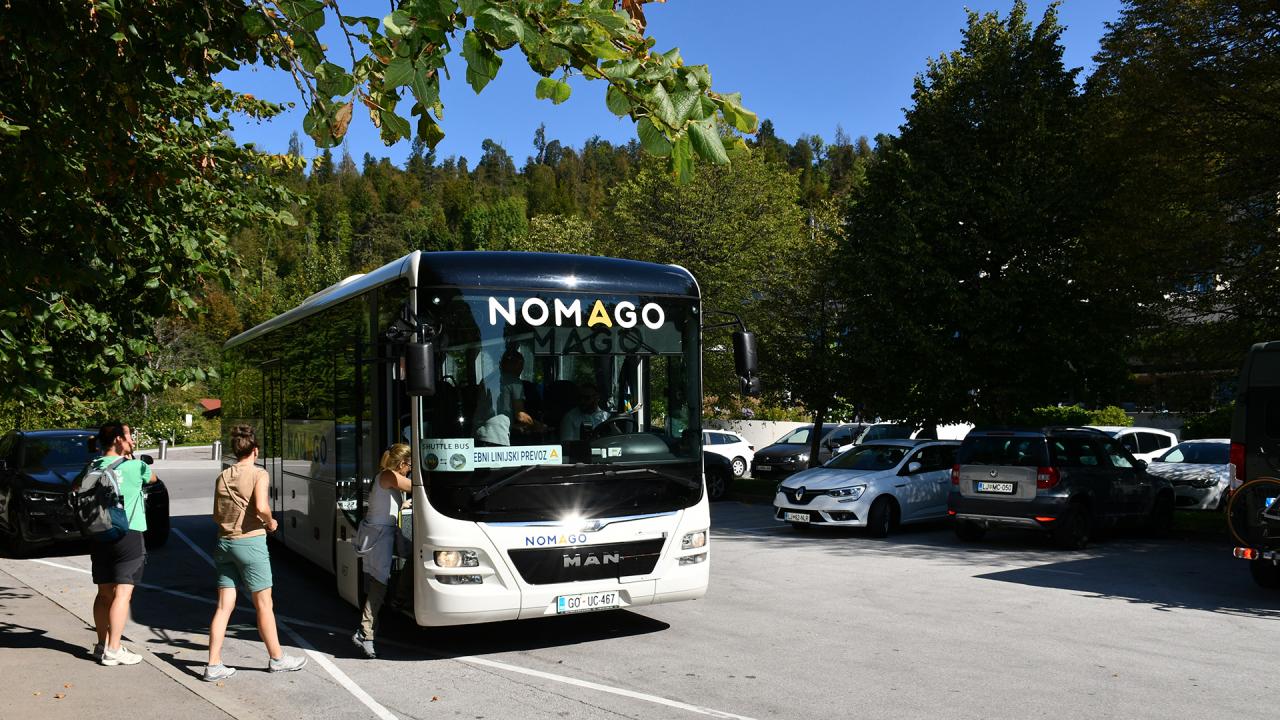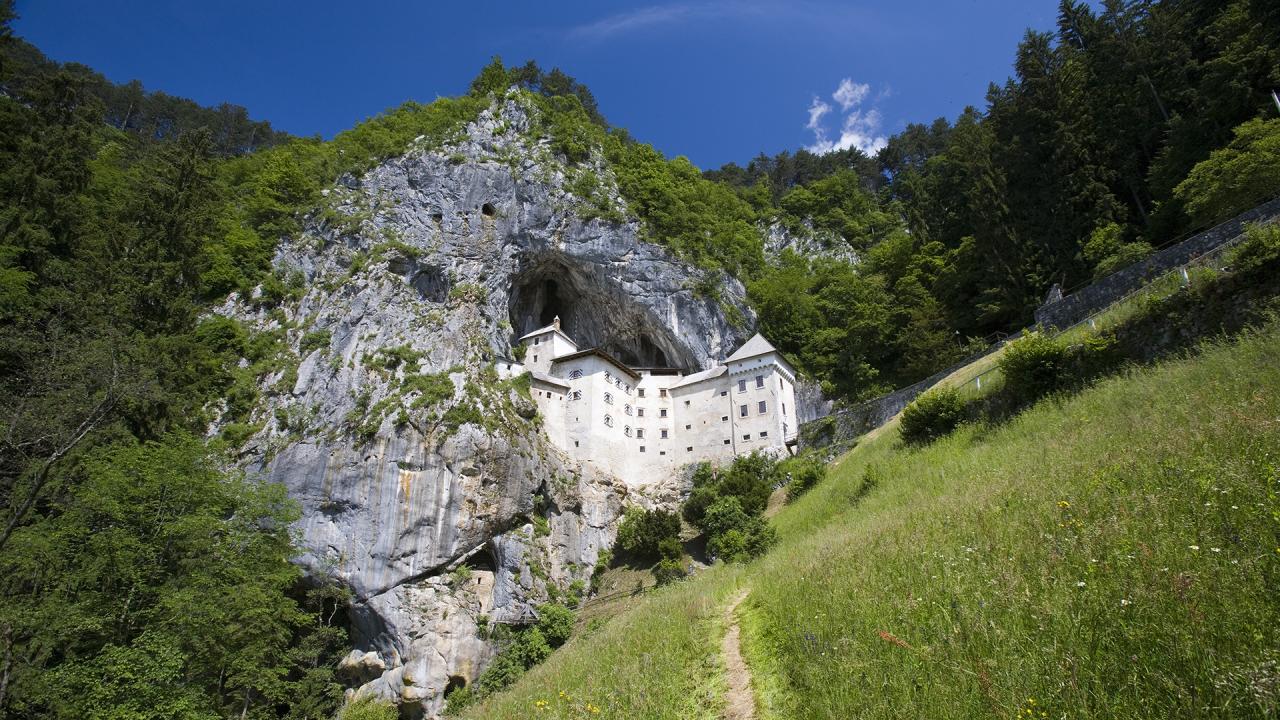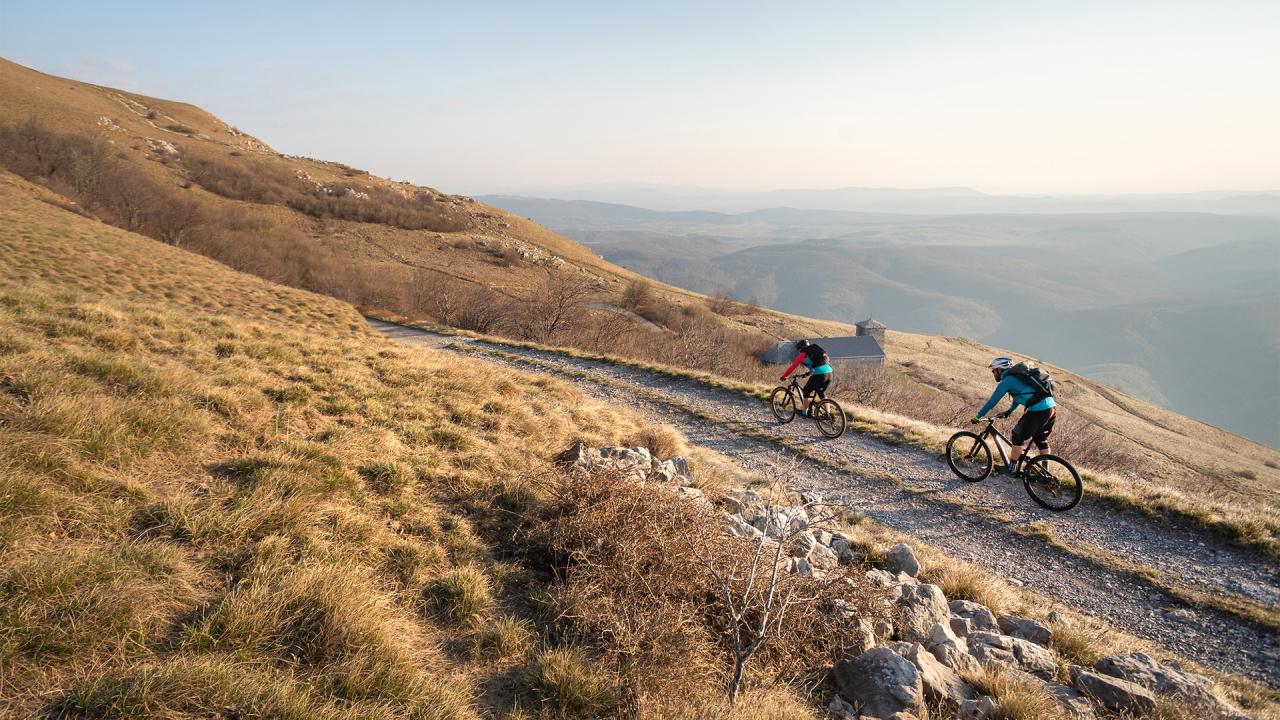 Introducing the municipal shuttle bus as part of the Predjama Sustainable project and as many as four additional shuttle buses, which were additionally provided by the company Postojnska jama d.d. on its own initiative for the duration of the high season, paid off. According to the results, 38% of the visitors chose a sustainable mode of transportation between Postojna Cave and Predjama Castle, which is an increase of 12 percentage points compared to 2022. This means that the goal of the Predjama Sustainable project was achieved, in part certainly due to the marketing efforts in the spirit of the '#thinkdeeper use shuttle' campaign and the availability of the POS bicycle-sharing system.
The measurements have revealed that, compared to previous years, a much larger proportion of visitors came to Predjama by bus instead of by car and motor home; that by providing alternatives to vehicle transport and informing the public about it, the same or an even greater number of people are transported to Predjama and that the measures do not affect the number and duration of Predjama visits, in fact, they contribute to an even better user experience.
The encouraging results show that it is worth sticking to the pursued goals and that the company Postojnska jama d.d. will remain committed to a sustainable philosophy, which is also supported by the other two project partners, the Norwegian Municipality of Strand and the Republic of Slovenia's Ministry of Cohesion and Regional Development.