Slipknot in Postojna Cave
Postojna Cave hosted its very first Grammy winners: we had a visit from three members of the famous American heavy metal bandSlipknot, a Grammy winner (2006) and seven-time Grammy nominee!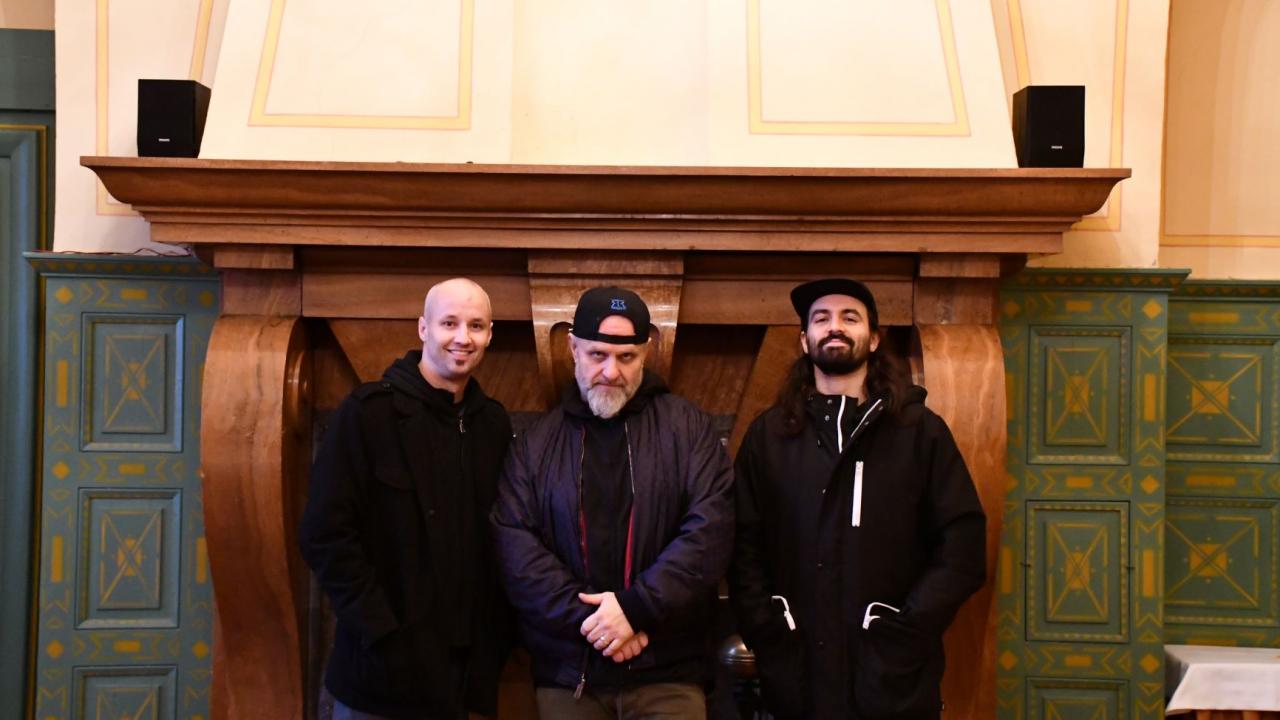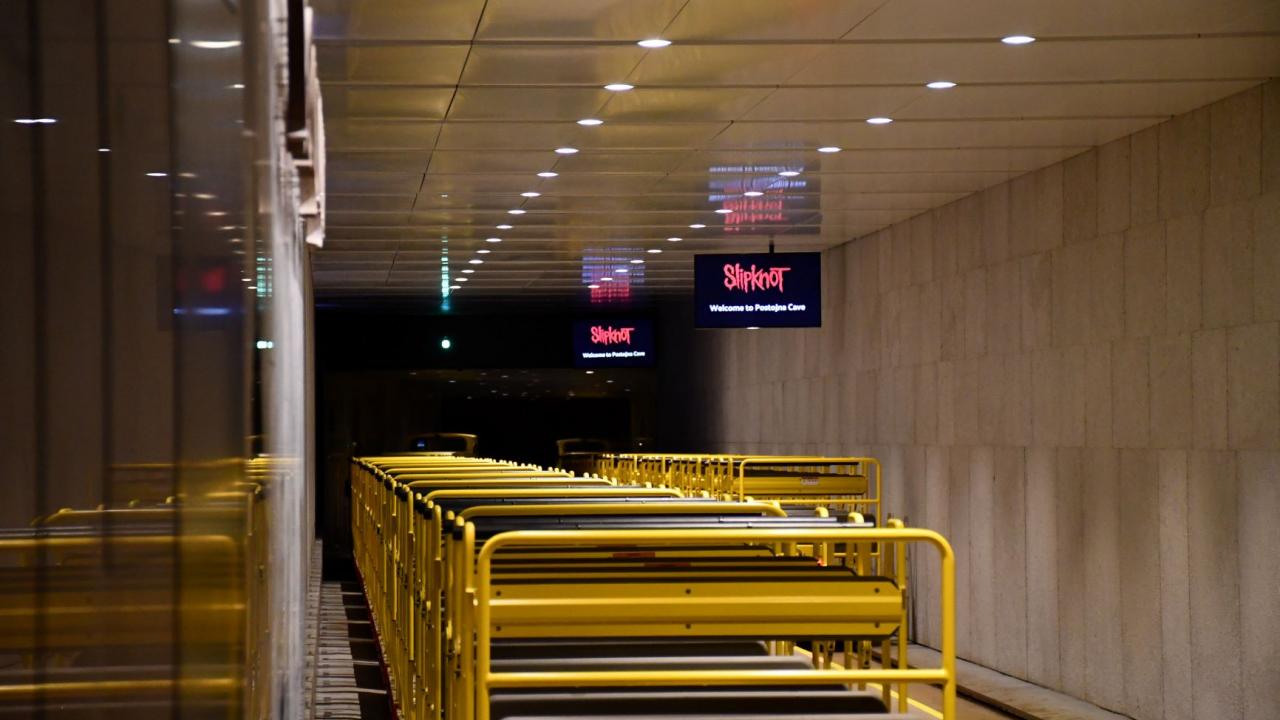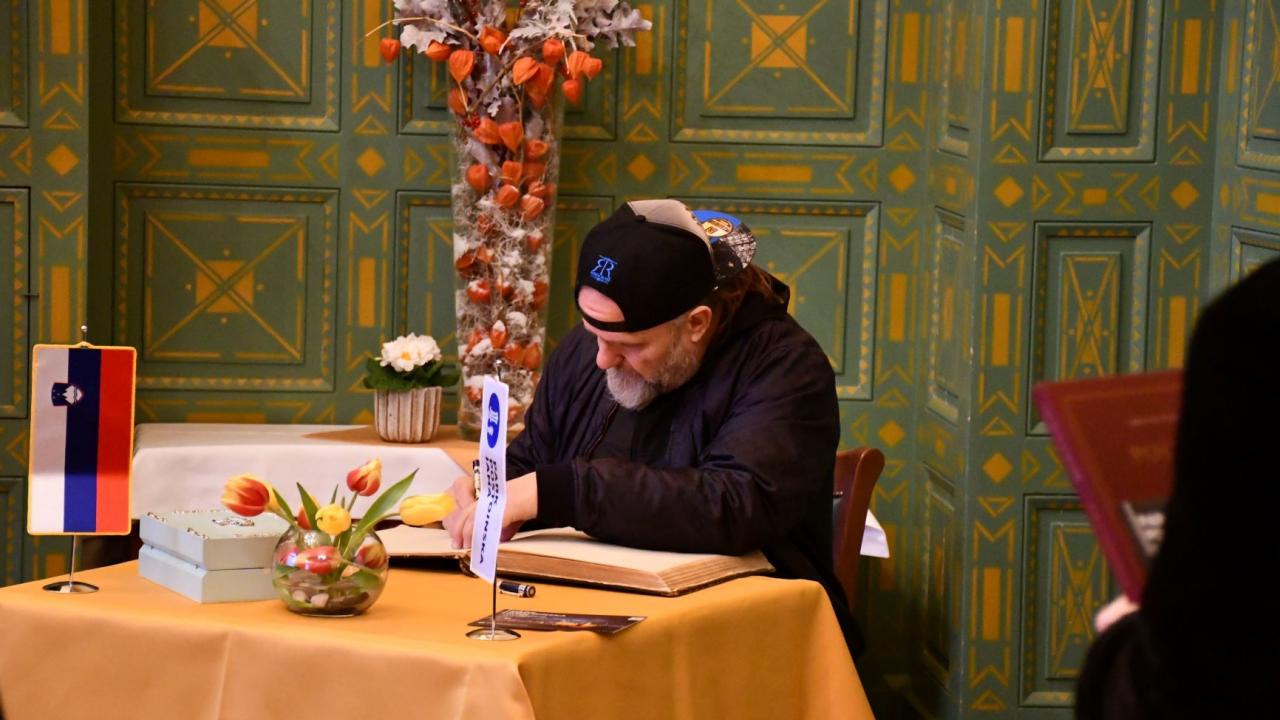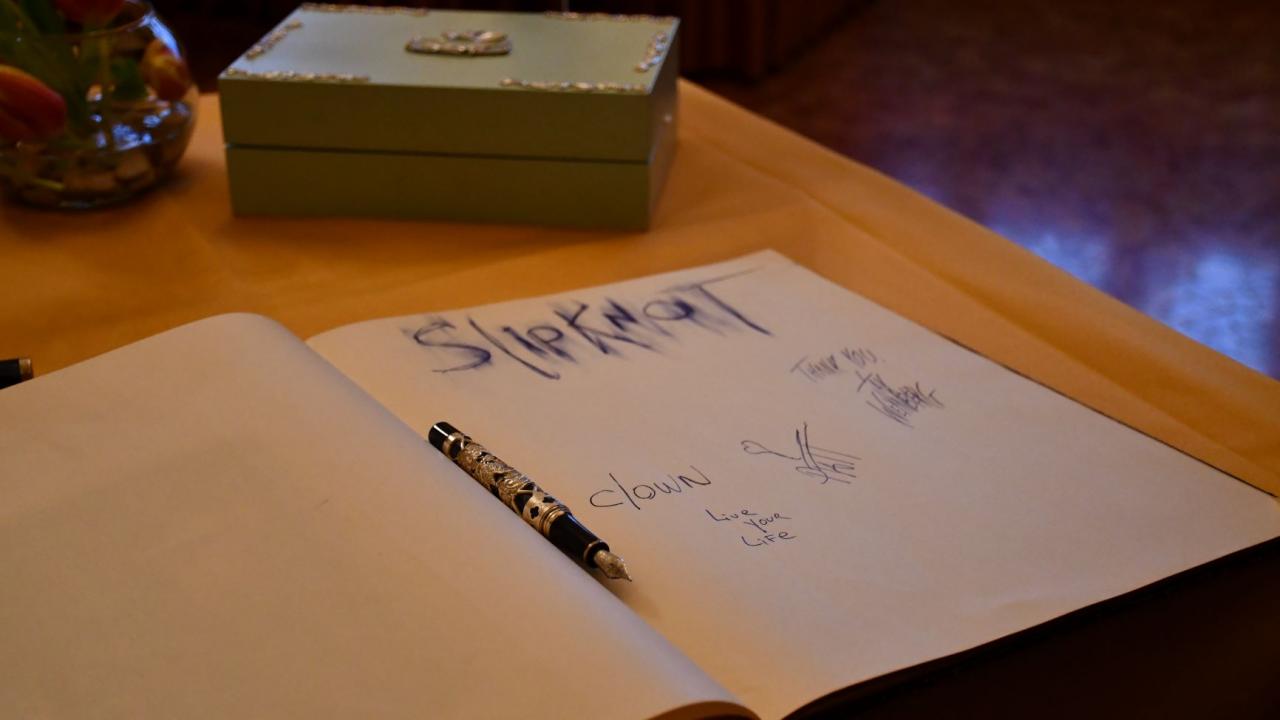 Shawn Crahan, one of the band's founding members, Jay Weinberg, the youngest band member and son of the renowned drummer Max Weinberg (Bruce Springsteen's primary backing band E Street Band, Conan O'Brien's Show), and Michael Pfaff, who joined the band last, visited Postojna Cave as part of a VIP visit. The band is currently touring Europe and they took some time off before leaving for Budapest, where they are performing tonight – they spent a few hours admiring our subterranean paradise at the express request of Shawn Crahan. The band members were wowed by Postojna Cave and its stories. As expected, the cave formations reminded them of all sorts of different things. Crahan could even recognise some links to the artwork and inspiration of the famous H.R. Giger, who received an Academy Award for his work on the movie 'Alien'.
Although Jay Weinberg posted about the cave on his Instagram, the guys proved to be a bit of nostalgics at heart as well, as the two younger band members took the time to mail some postcards from the world's only cave post office. After visiting the cave, they shared their impressions in Postojna Cave's Book of Famous Visitors and received some official gifts that will be included in their own museum collection. According to Crahan, they are building up the collection primarily for their children, as they want the children to learn about other cultures and countries of the world, as well as the band's work.