The New Postojna Cave Bus Stop
Postojna Cave is located very near the crossroads between Slovenia's capital Ljubljana and the town of Koper (on the Slovenian coast), Nova Gorica – a well-known gambling centre, and the town of Rijeka in Croatia, the centre of the Kvarner Gulf. Good cooperation between the company Avtobusna postaja Ljubljana d.d. (the Ljubljana Bus Station) and the transport company Arriva Slovenija has now been upgraded through the new Postojna Cave bus stop, where buses running between the foregoing towns will from now on stop several times a day. This will make it much easier to reach Postojna Cave for visitors who do not have their own means of transport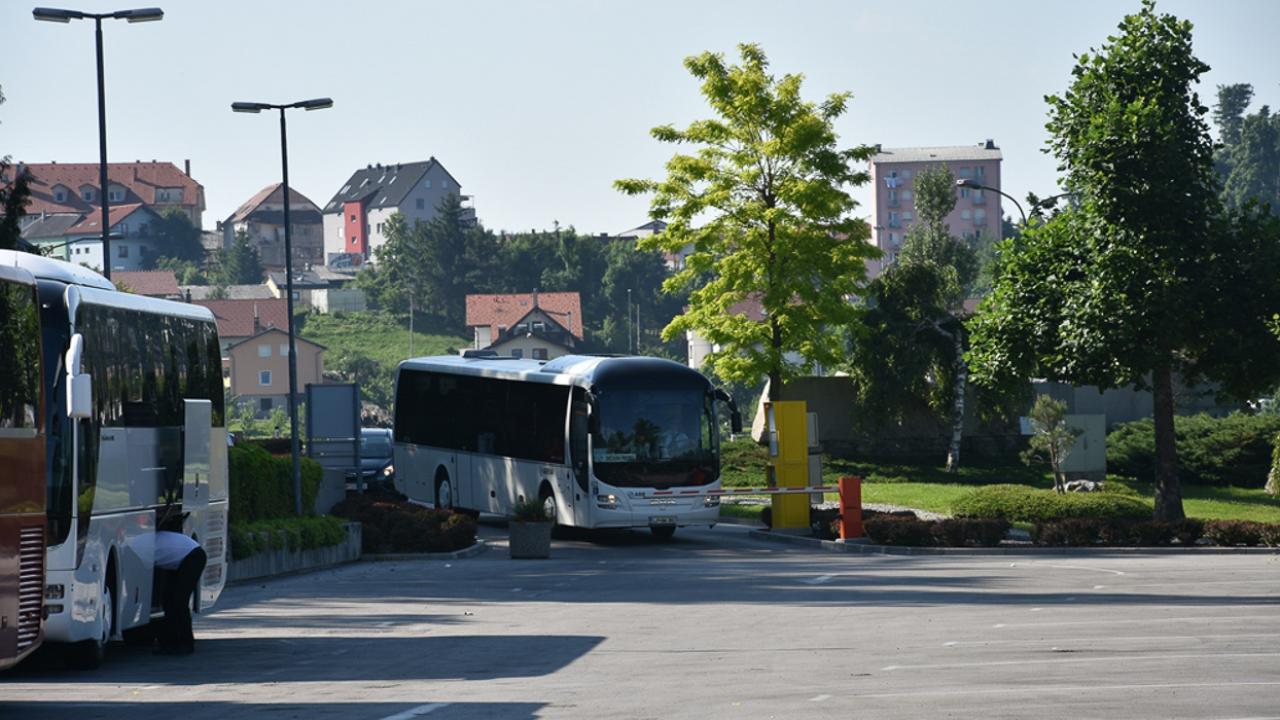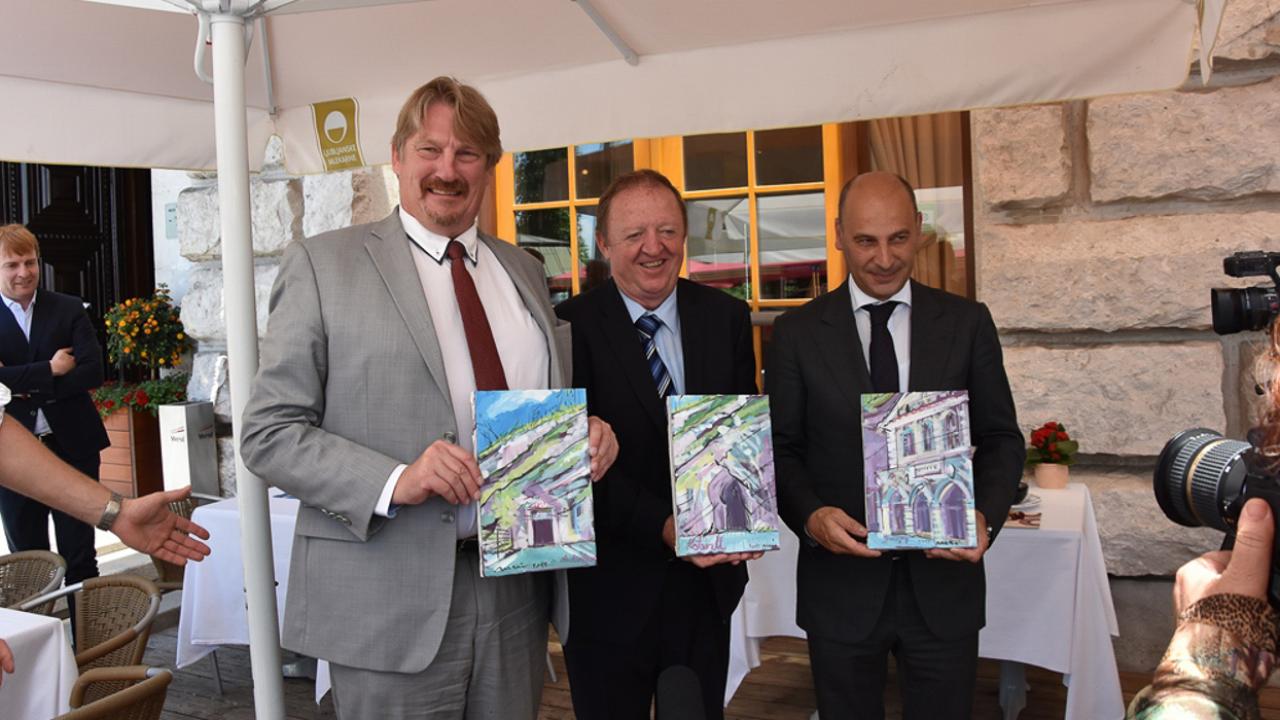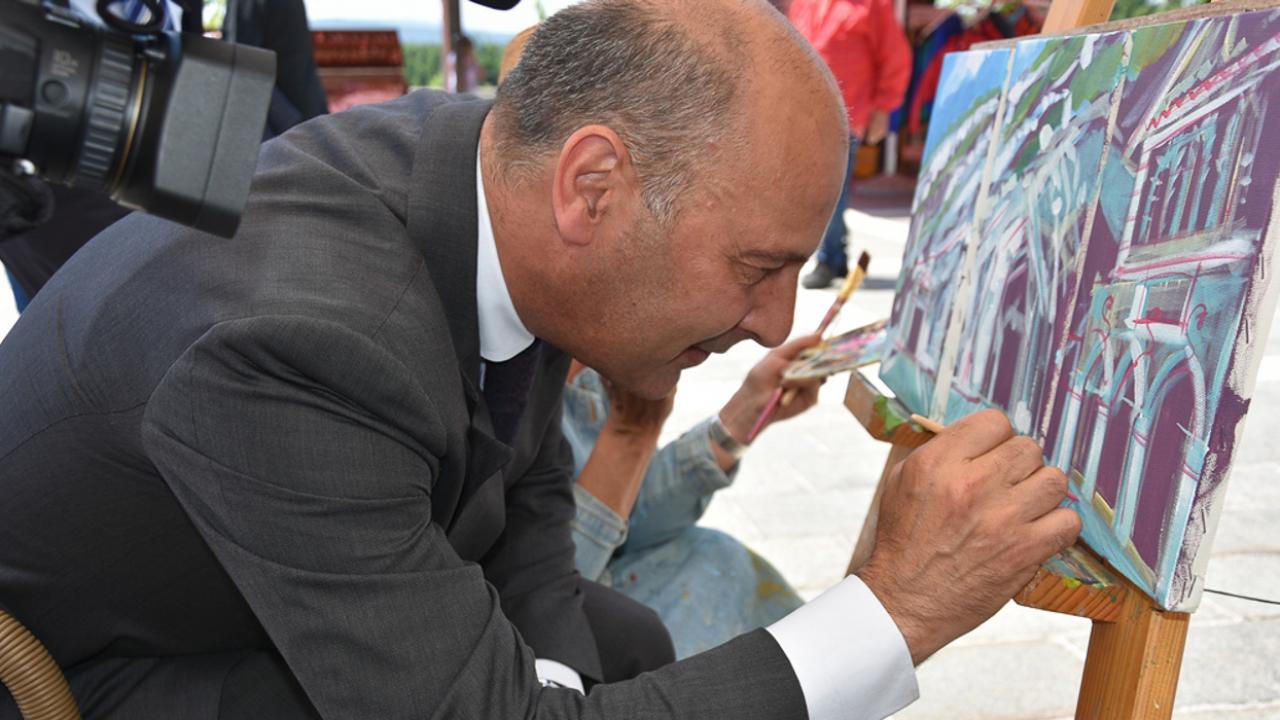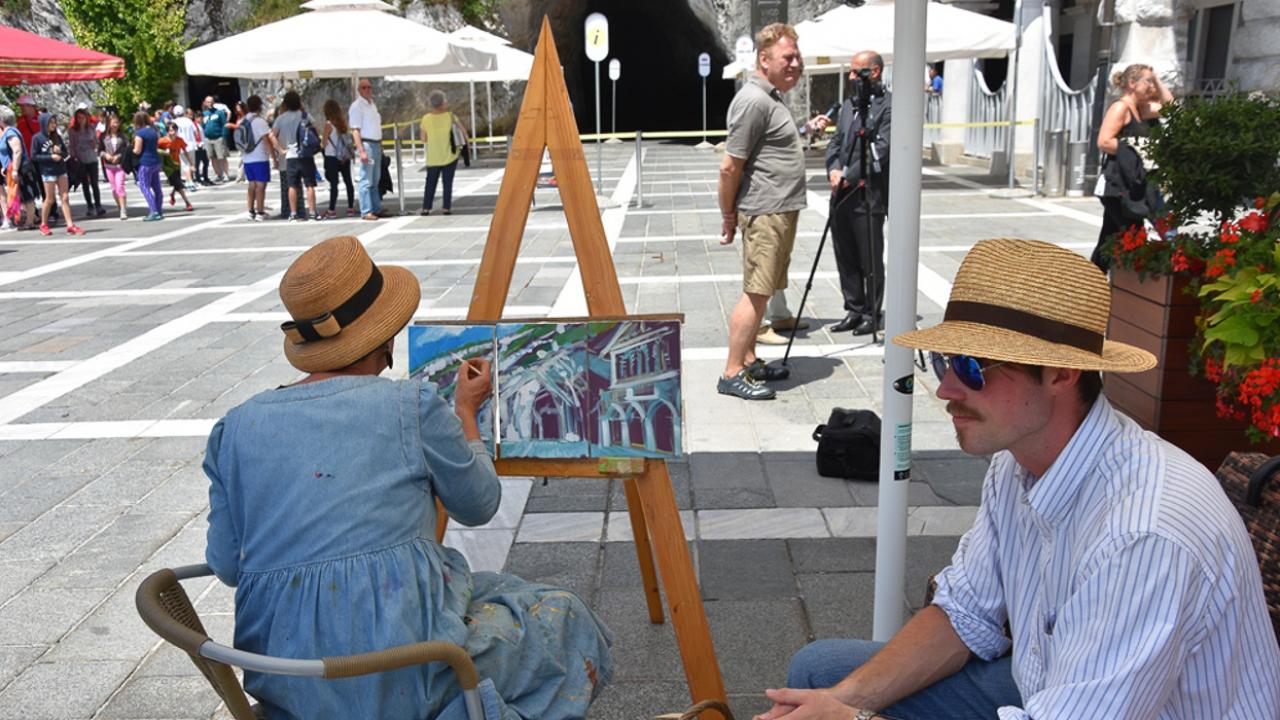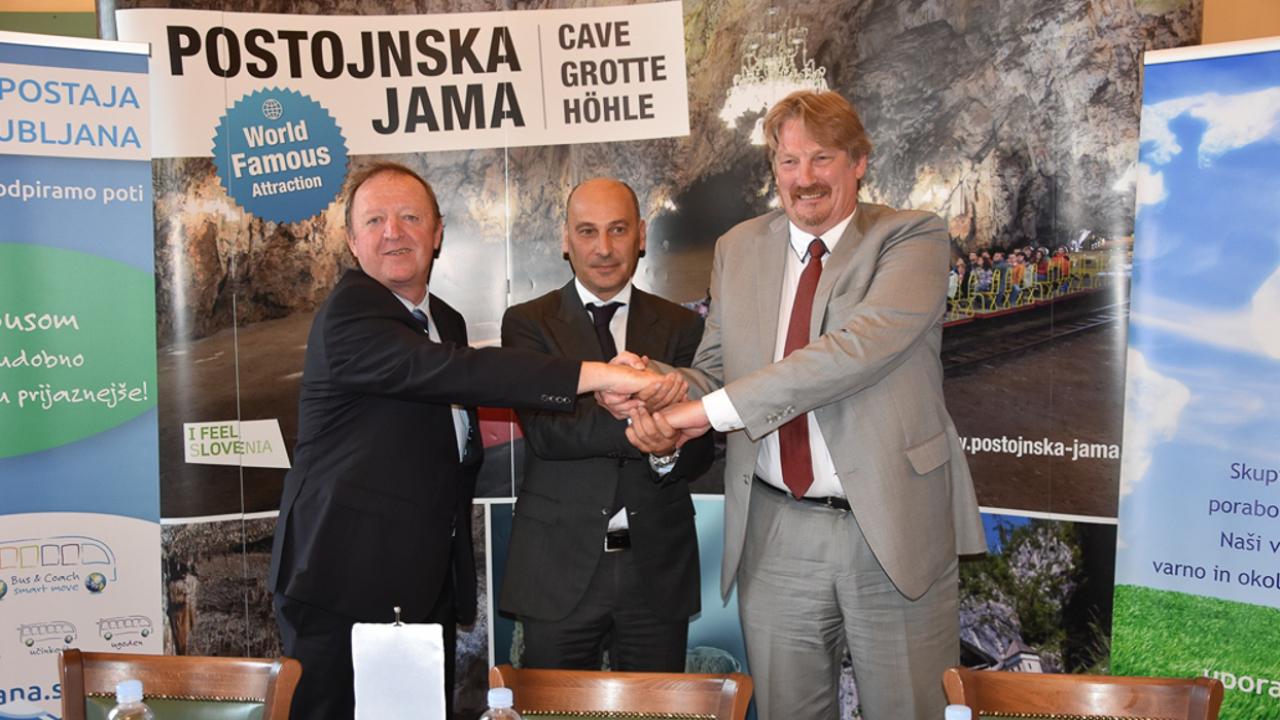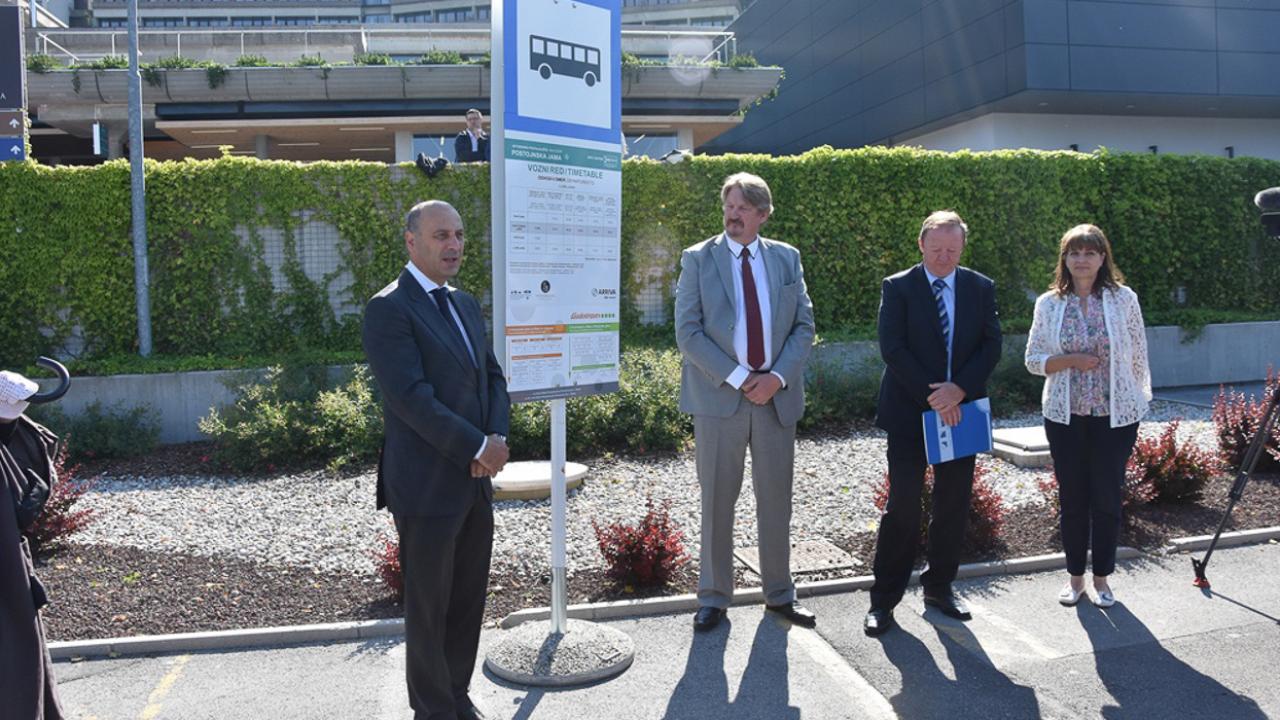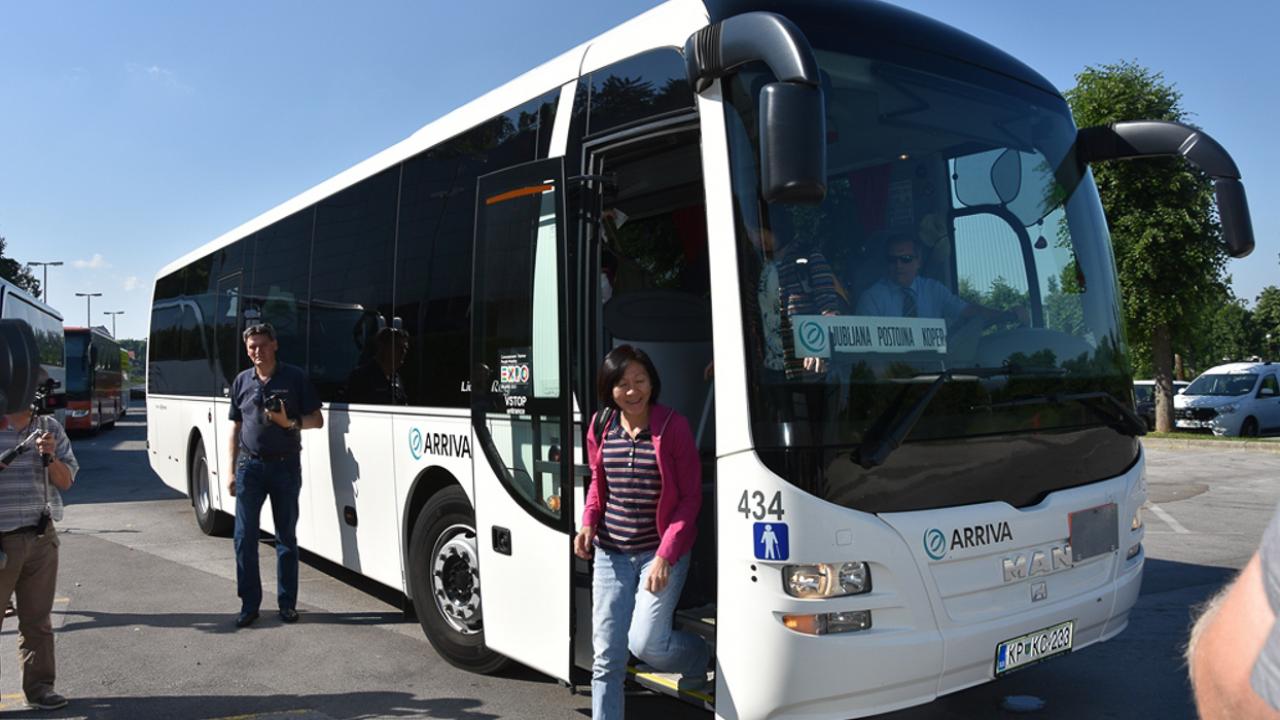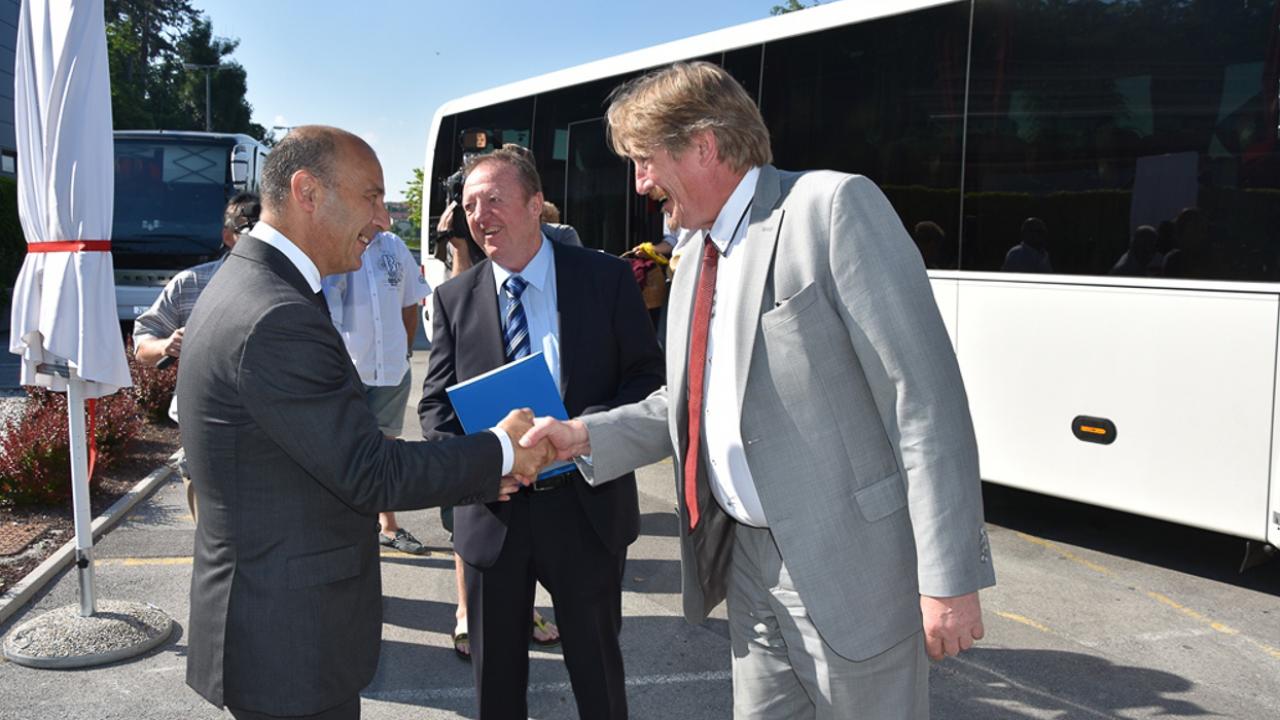 Visiting Postojna Cave by means of public transport has a long-standing history and tradition. Even back in the days of the Austro-Hungarian Empire and the Italian rule, cooperation with the Railway Administration was in full swing and when purchasing train tickets to Postojna, passengers would receive a substantial discount for Postojna Cave tour tickets. This contributed to the promotion and visibility of Postojna Cave.
Nowadays, Postojna Cave is Slovenia's most popular tourist attraction and together with the Predjama Castle and other Postojna Cave Park attractions it records nearly a million visitors per year. Visitors come from all over the world, quite a few of them arriving to Slovenia by public transport and from where they are staying they like to take trips to other places around Slovenia. Postojna Cave is located very near the crossroads between Slovenia's capital Ljubljana and the town of Koper (on the Slovenian coast), Nova Gorica – a well-known gambling centre, and the town of Rijeka in Croatia, the centre of the Kvarner Gulf. Good cooperation between the company Avtobusna postaja Ljubljana d.d. (the Ljubljana Bus Station) and the transport company Arriva Slovenija has now been upgraded through the new Postojna Cave bus stop, where buses running between the foregoing towns will from now on stop several times a day. This will make it much easier to reach Postojna Cave for visitors who do not have their own means of transport.
The aim of all partners involved in the new bus stop project is to expand the co-operation in the future and have even more buses that travel these routes stop at the bus stop in front of Postojna Cave. During the official opening of the bus stop, the representatives of the companies Postojnska jama, d.d. (the Postojna Cave operator) - Marjan Batagelj, Avtobusna postaja Ljubljana d.d. (the Ljubljana Bus Station) - Marjan Kotar and Arriva Slovenija - Bo Erik Stig Karlsson - symbolically divided a triptych – a picture depicting the entrance to Postojna Cave, which was created earlier in the day, and agreed to meet and join the three triptych sections at least once a year and to also set up some other joint projects.
This constitutes a further expansion of our services, aiming to make it as easy as possible for visitors to reach the destination. Postojna Cave tourism is based on visitors' positive experience, which is why the bus shuttle between Postojna Cave and Predjama Castle will once again be operating in the coming months of July and August. It was set up last year and has proven to be an excellent option. It has also allowed us to provide both a visitor-friendly (visitors are provided with safe and convenient transportation option) and an environment-friendly service (the number of cars on the roads and parking areas is thus reduced, which eases the burden on the environment).