The Nobel Prize Winner and Geneticist Sir Paul Nurse in Postojna Cave
Postojna Cave and the olms are still attracting the attention of even the world's greatest scientists. We were very pleased when a fellow of the Academy of Medical Sciences and an honorary member of the Royal Academy of Engineering and the British Academy Sir Paul Nurse and his wife decided to visit the cave. They were welcomed in the Postojna Cave Park by the Managing Director, Marjan Batagelj, and the Marketing Director and the head of the most successful cave laboratory, Katja Dolenc Batagelj.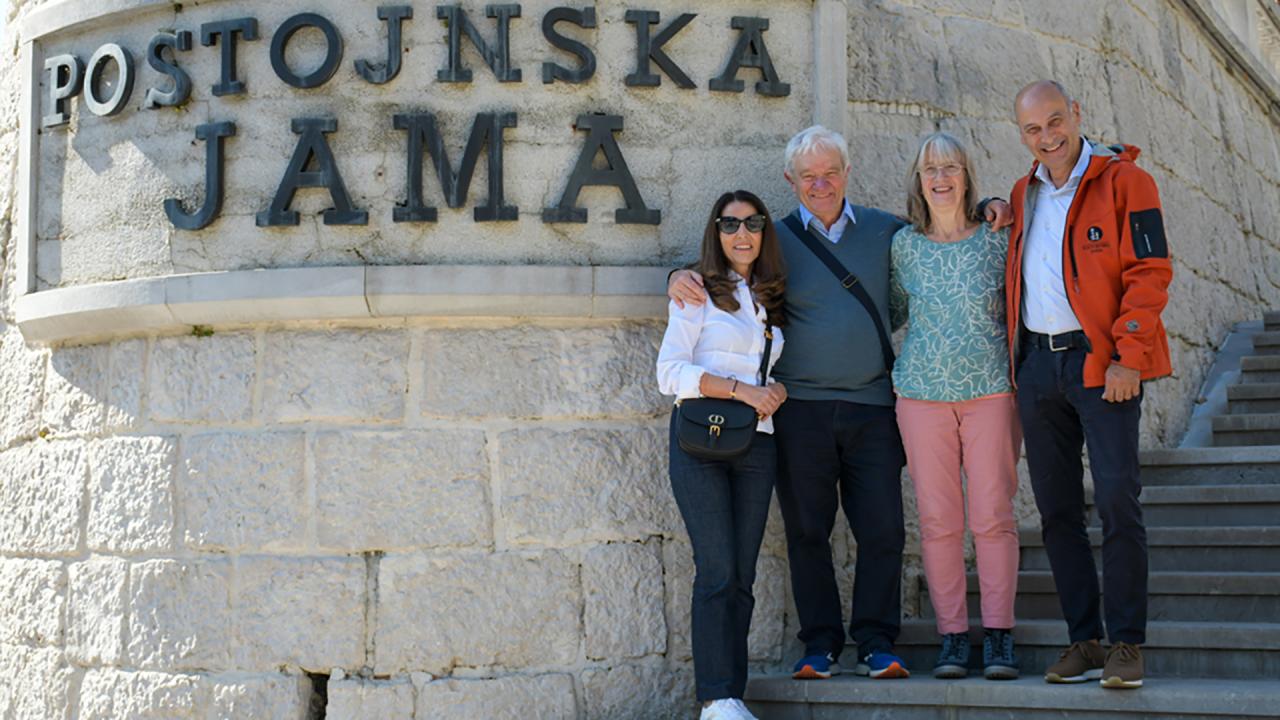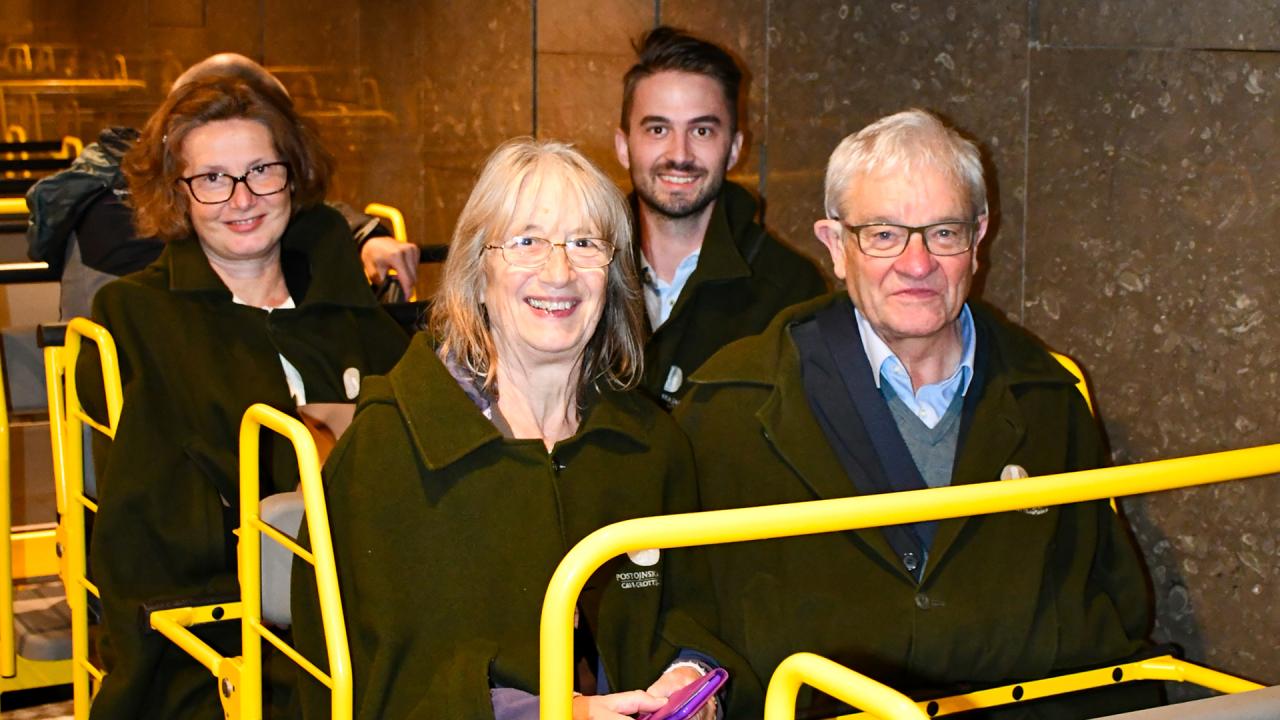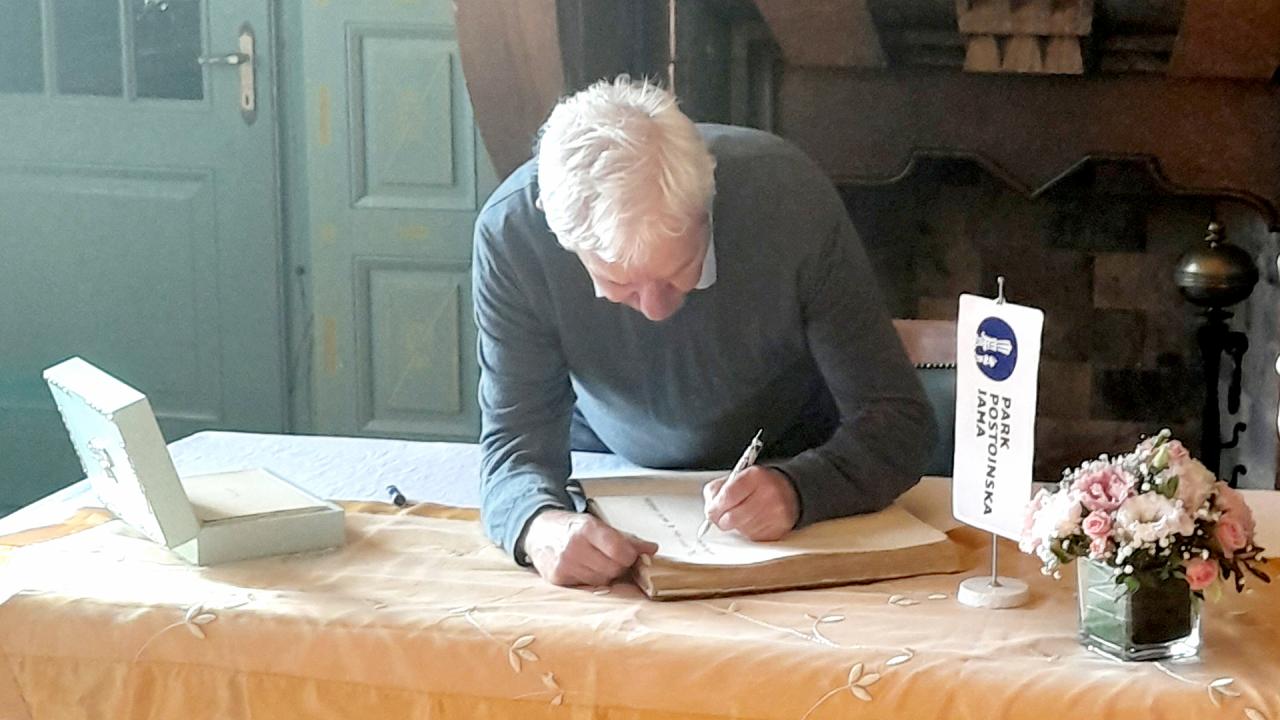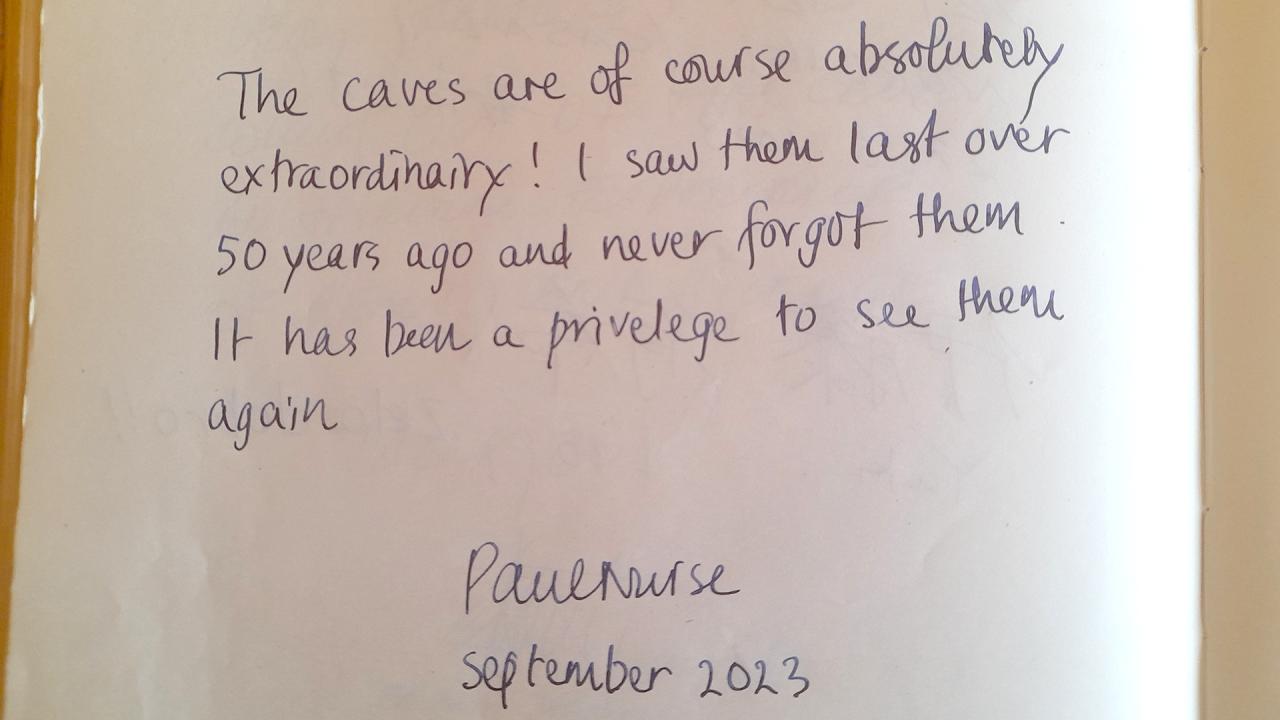 Before touring the cave, the esteemed visitors had a look at The Birth of Baby Dragons exhibition in the square in front of the cave, and Mrs Katja Batagelj took great pleasure in telling Mr Nurse – a scientist who has devoted his whole life to genetics and cells, and also a delightful visitor and a very pleasant person to talk – all about the exciting story of the olms' hatching and the interest scientists had taken in these extraordinary animals. Mr Nurse was astonished to learn an incredible piece of information, i.e. that the olm has a genome that is 15 times larger than the human genome, which is why the challenging genome sequencing had to be done in a specially equipped institute in China.
This was actually not the first time Sir Paul Nurse had visited Postojna Cave, however, this did not diminish his enthusiasm in the slightest.  "The caves are of course absolutely extraordinary! I saw them last over 50 years ago and never forgot them. It has been a privilege to see them again," is what he noted in Postojna Cave's VIP Visitors' Book.
The British scientist, who received the Nobel Prize in Physiology or Medicine in 2001 for his ground-breaking research into the cell cycle, focuses his research on understanding the fundamental cellular processes, cell growth and cell division.