Toon Tellegen visits Postojna Cave
The new star at the squirrel's birthday party is the olm! Where did the two meet, who did he dance with at the party and what was for dinner? All these questions were answered by Toon Tellegen in his new short story, written after visiting Postojna Cave.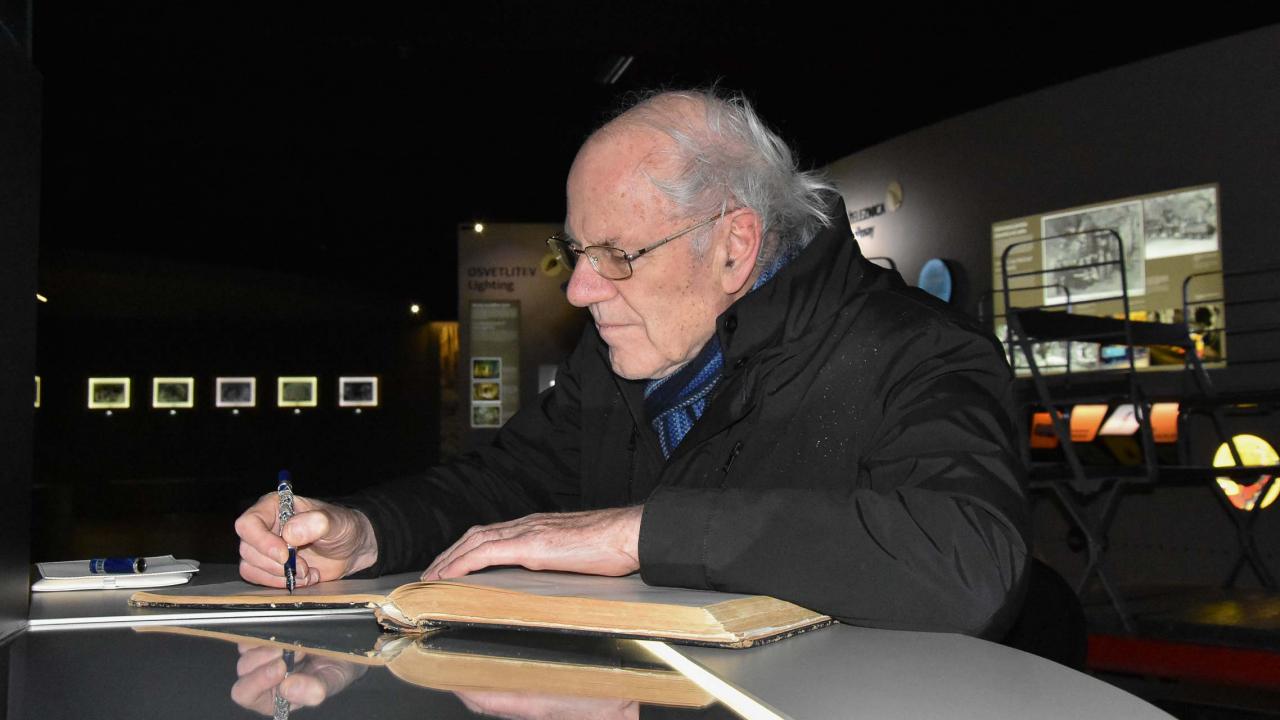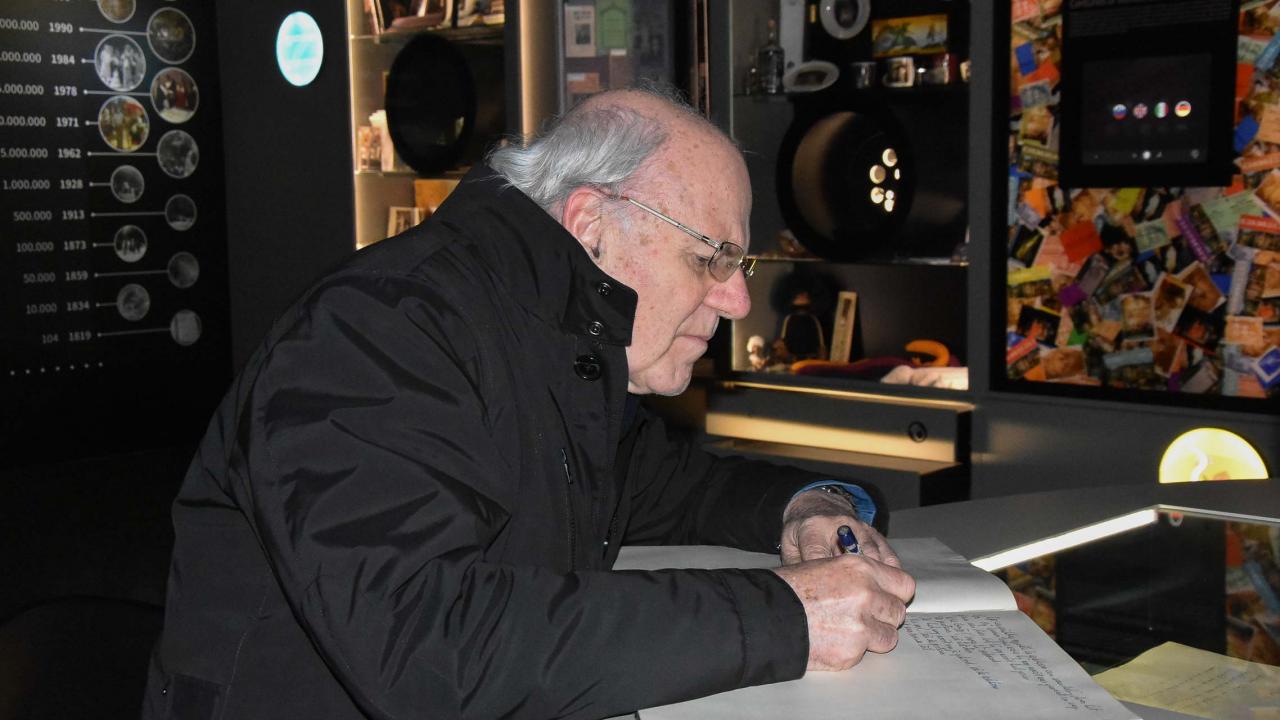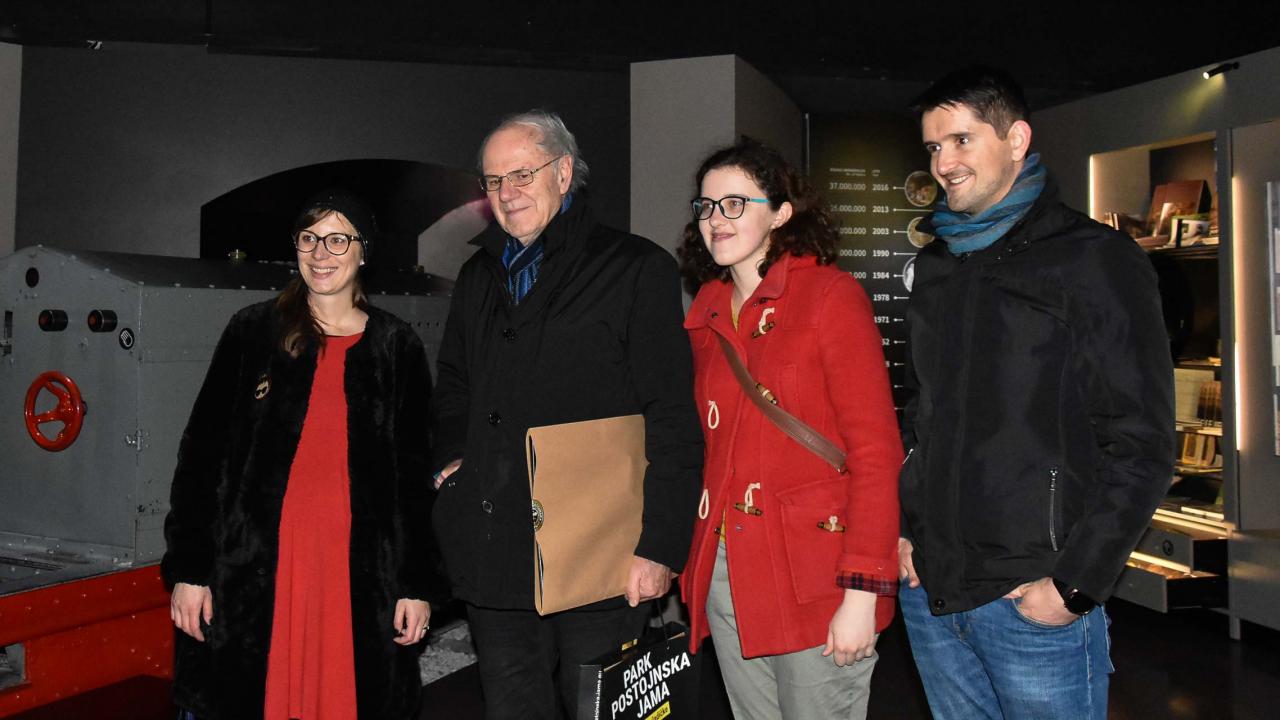 The famous Dutch writer stopped by Postojna Cave as part of his working visit to Slovenia, in the company of his wife and representative of the Domžale-based MIŠ publisher. Upon the writer's express request to learn more about the olm and other amazing cave animals, the guests proceeded to the cave as well as the Vivarium. Despite his full schedule and thus but a brief stop, we will forever hold fond memories of his visit.
The olm so impressed Mr Tellegen that he embellished his signature in the Golden Book of Visitors with nothing less than a short story! Even though he never writes in the winter and never in front of others, he penned his first tale of the olm in the middle of winter and in the centre of our Expo, so we feel extremely honoured. And what is the story like? That, alas, we cannot tell. "The story is meant for the book (the Golden Book of Visitors)," he said as he took his leave, so we will also leave it there. But it is very funny, amusing and cute.