VISIT FROM A MANDARIN DUCK
Proud posture, golden sails and show-stopping feathers. Postojna's mandarin duck is back!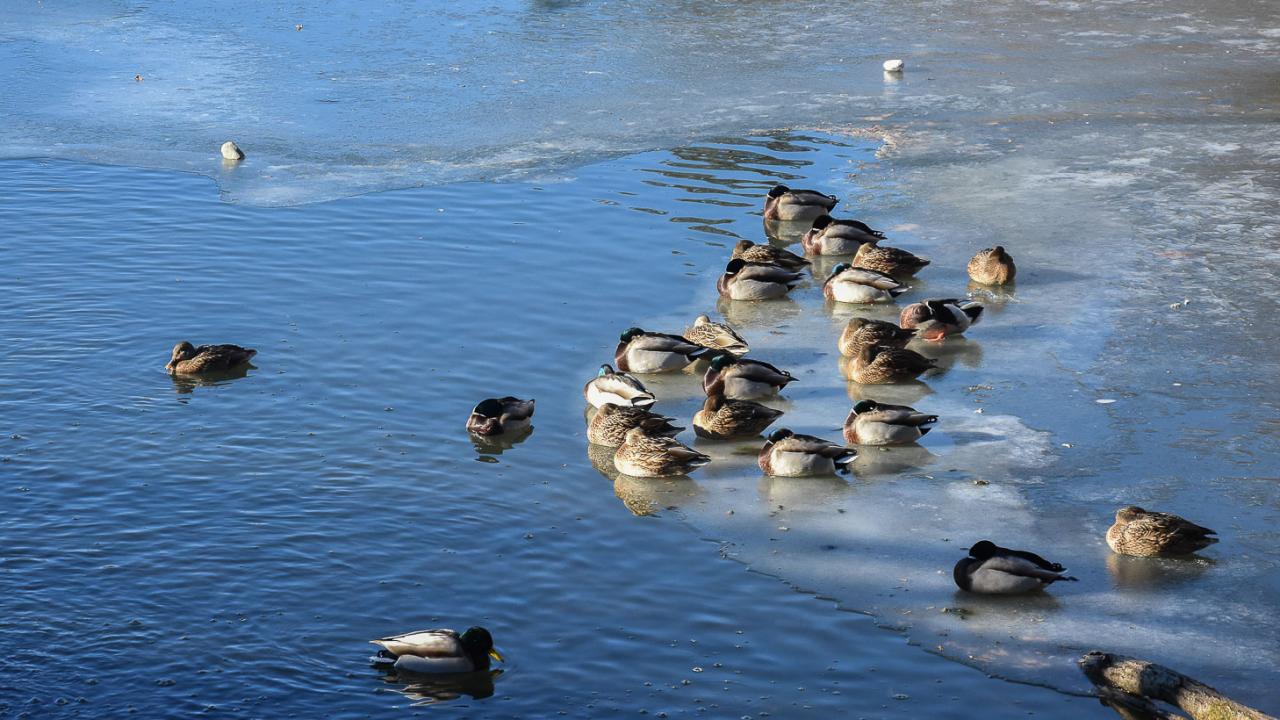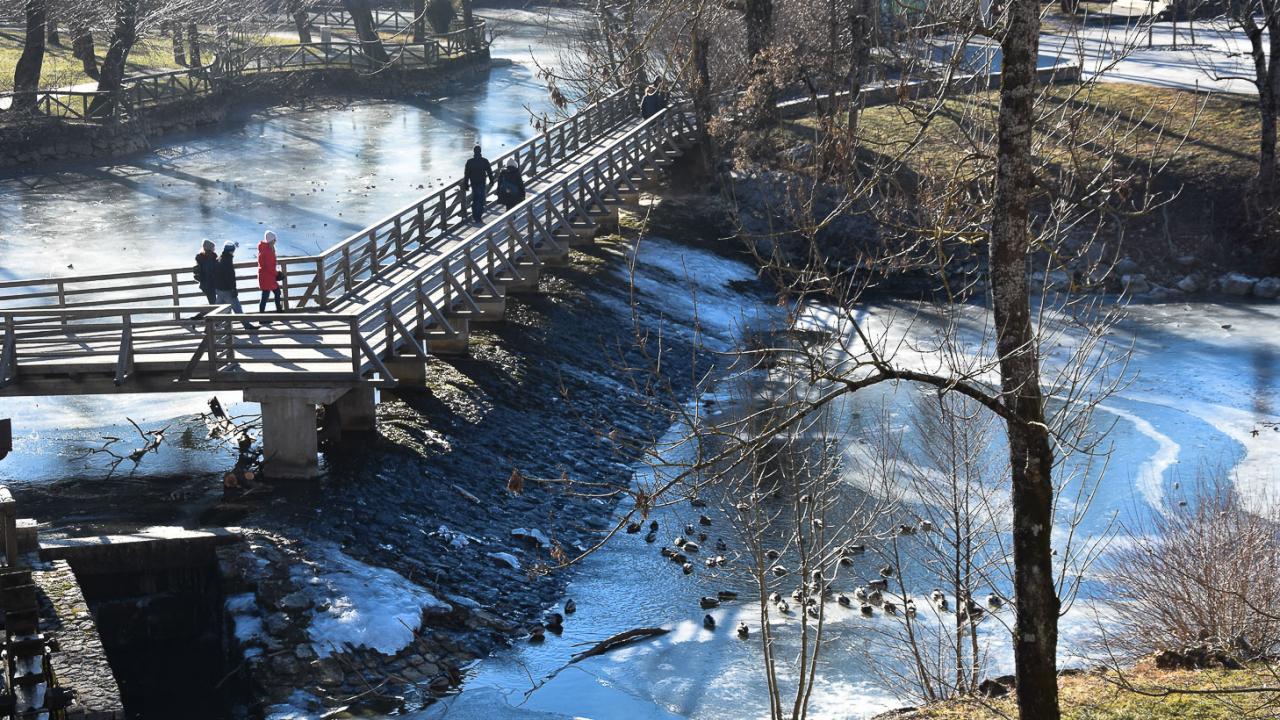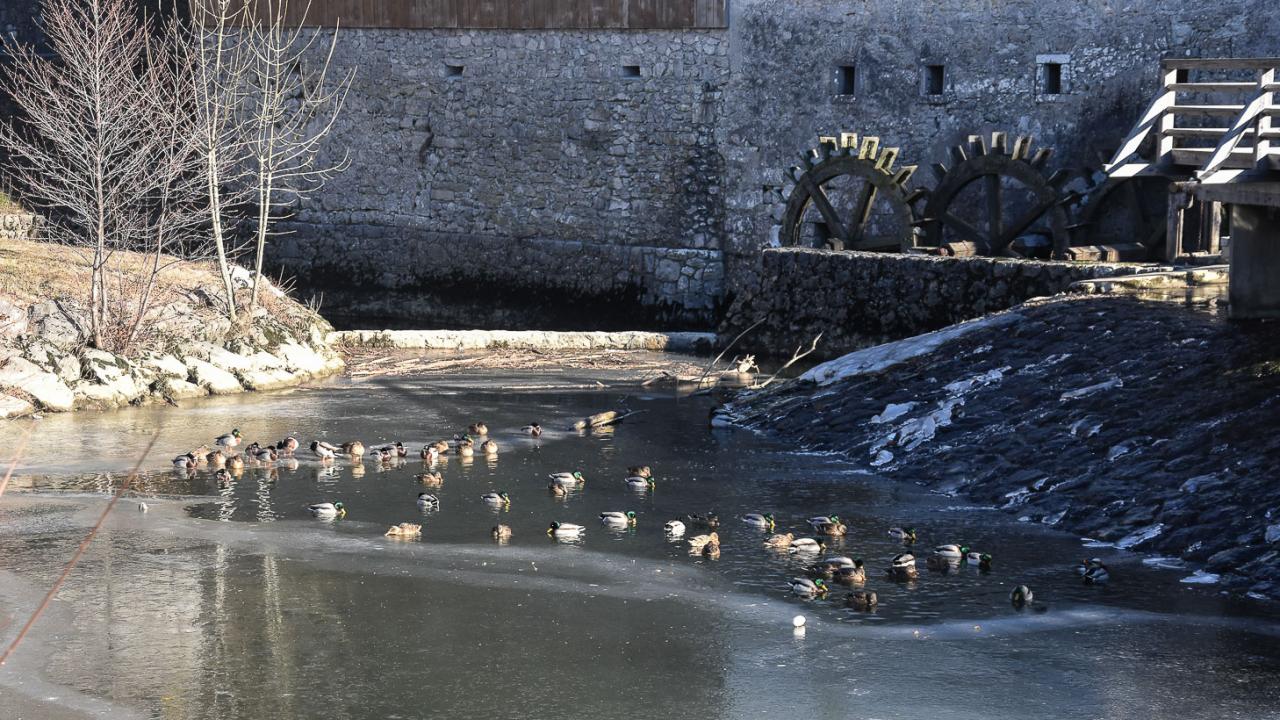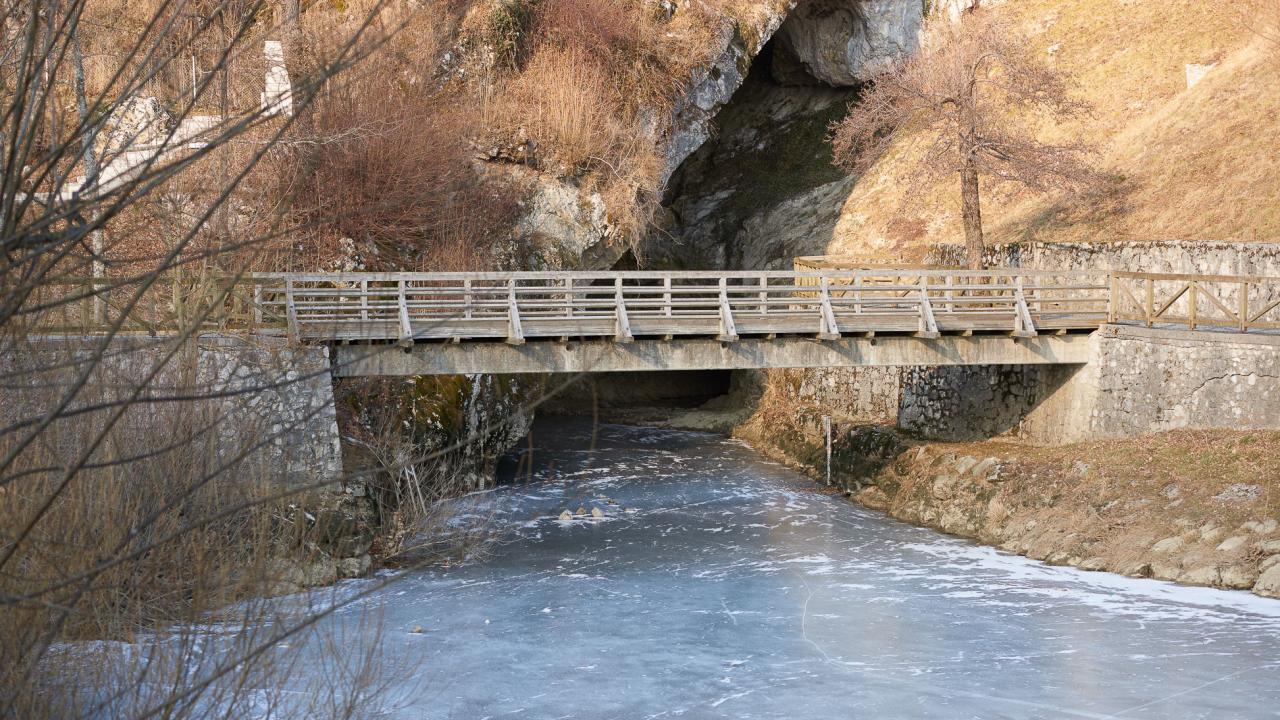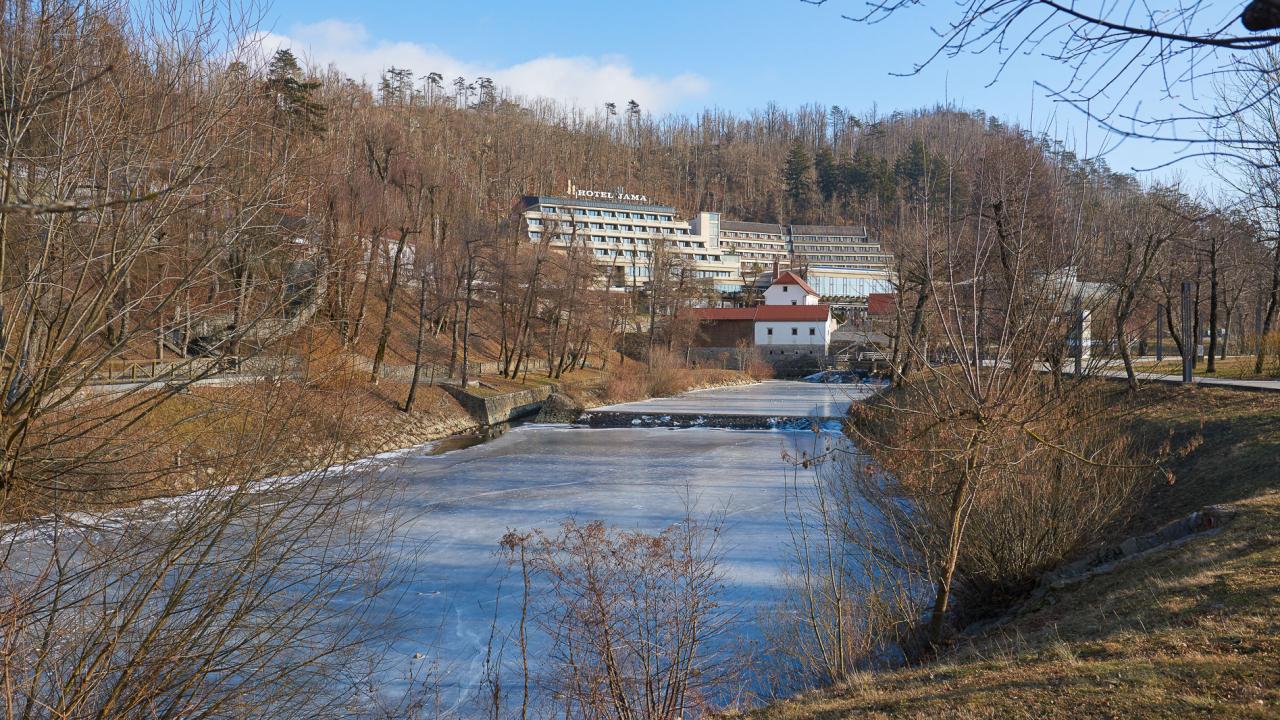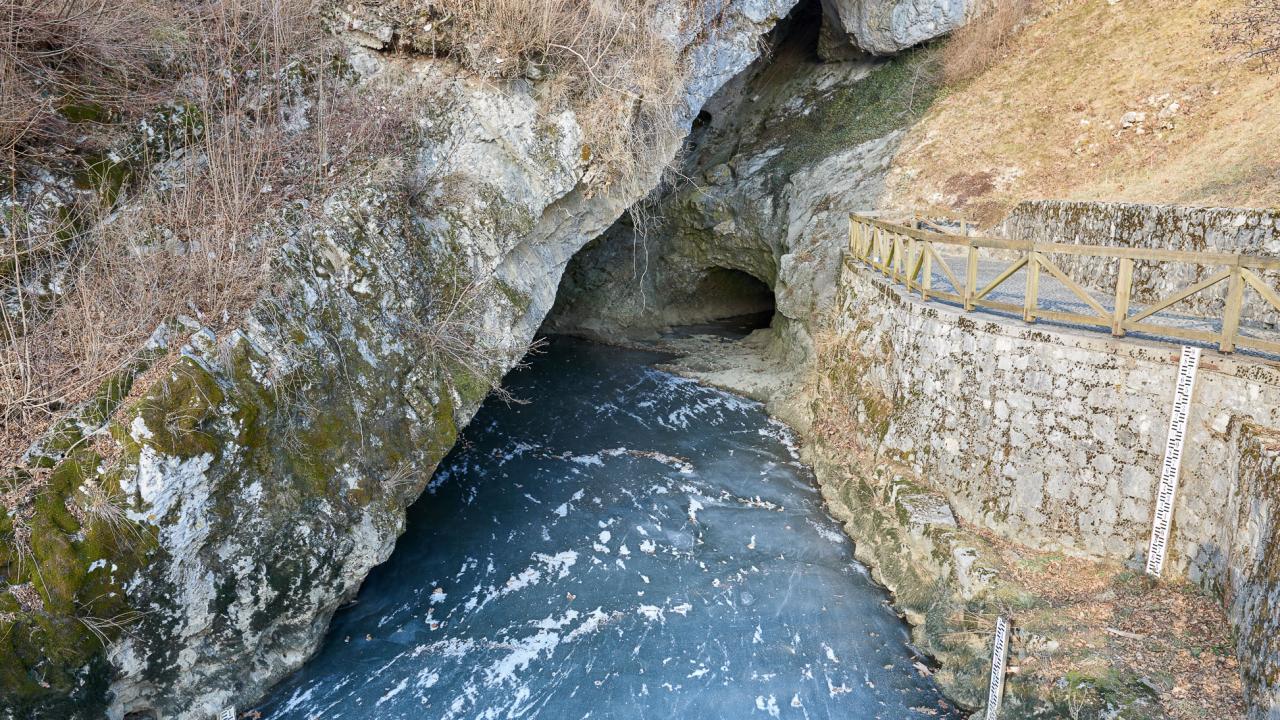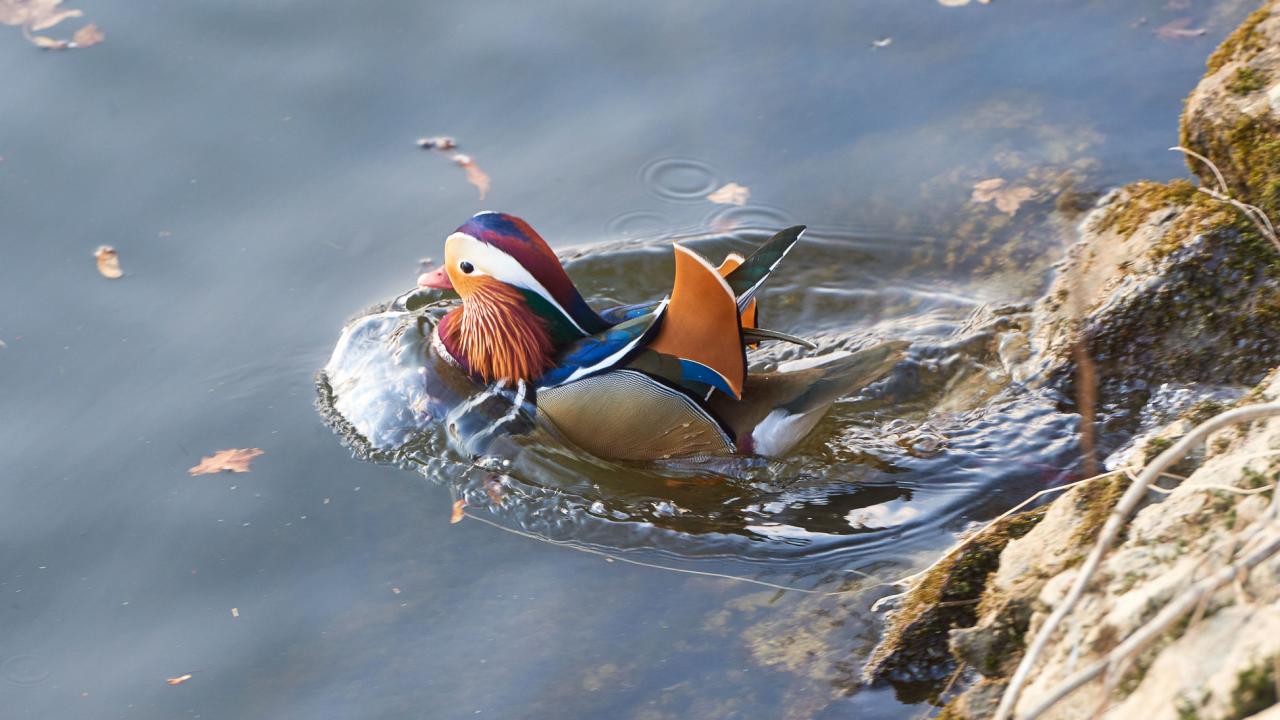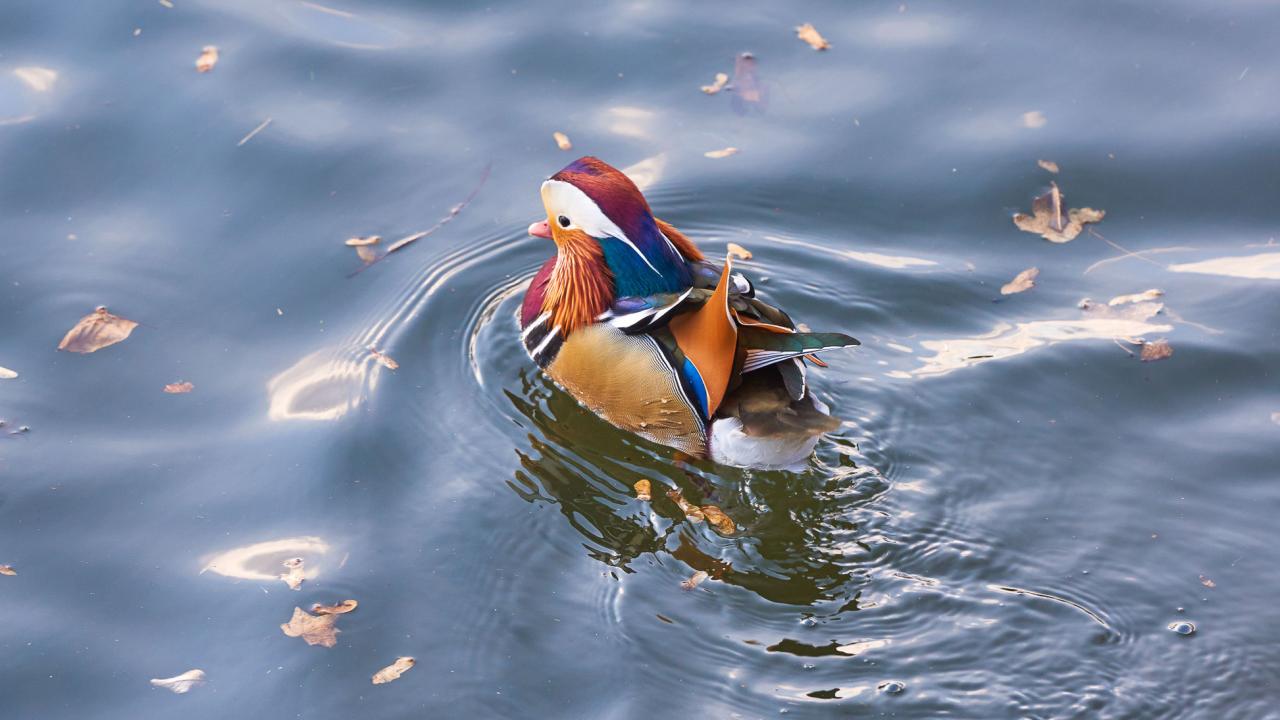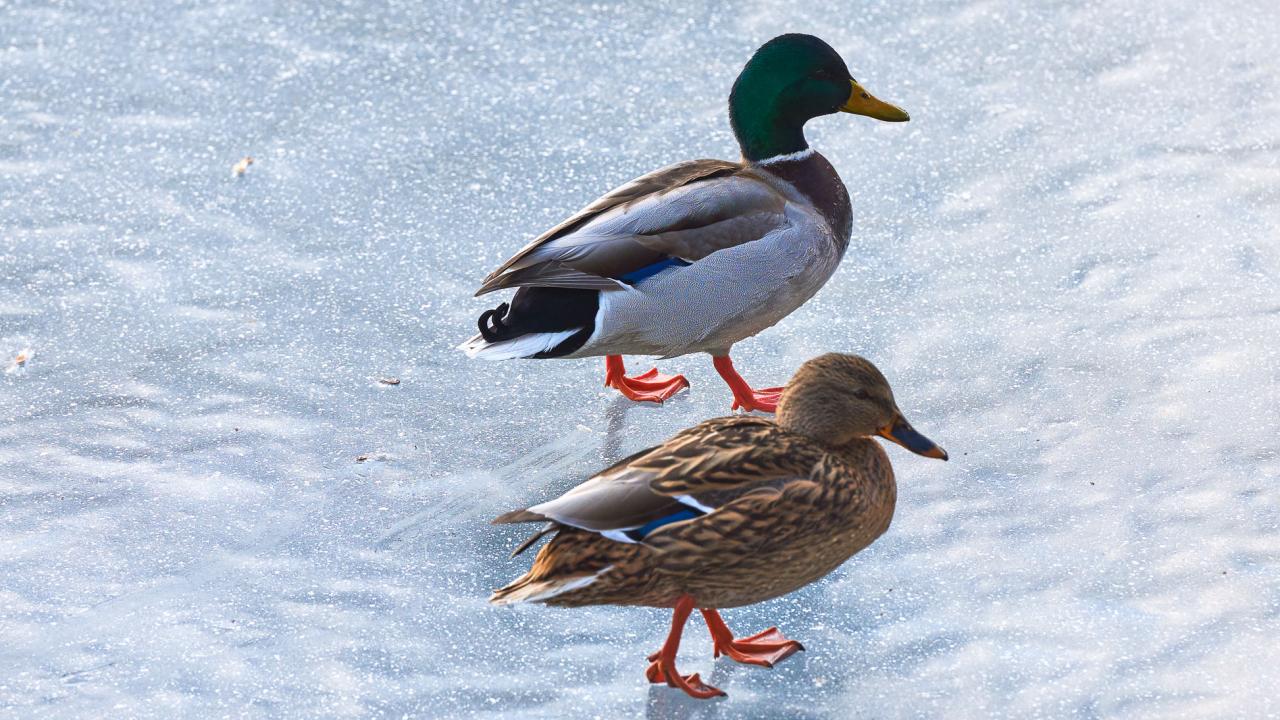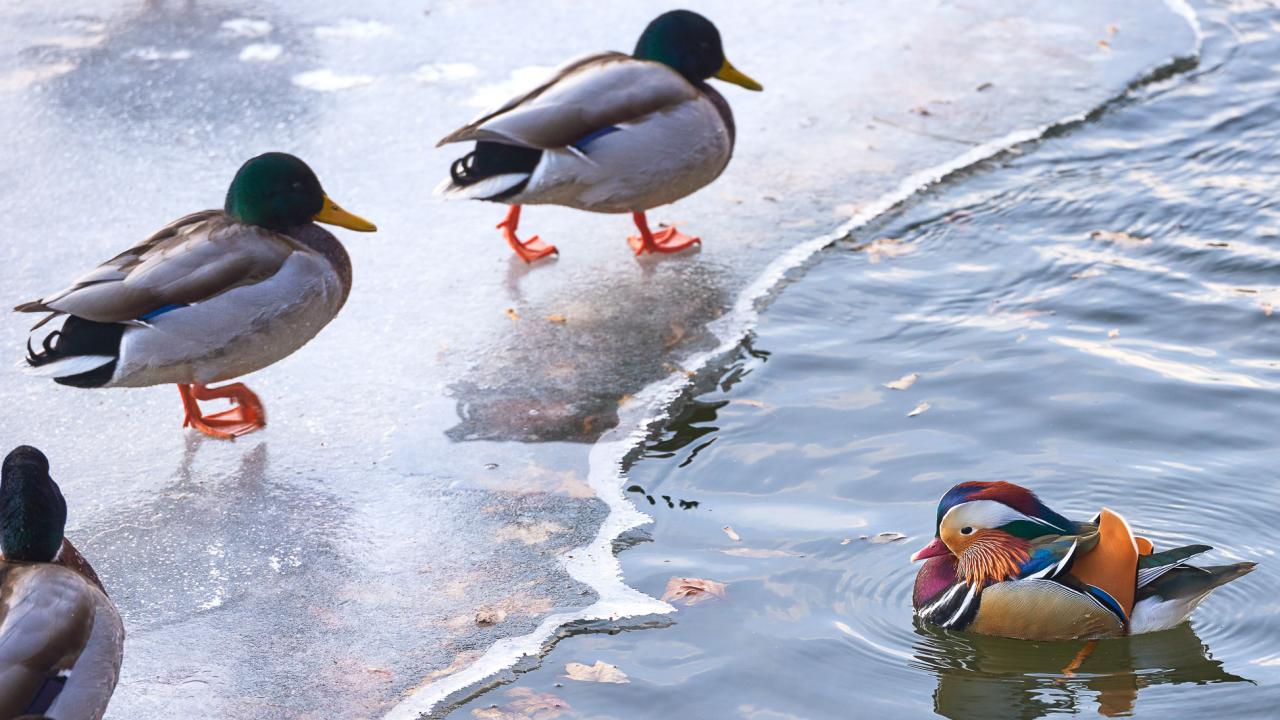 At the Pivka River sinking hole, a mandarin duck male was observed for the first time in a very long period, in a group of duck families (mostly mallards) that live in the vicinity of an old Modrijan Mill on the Pivka. Why is this such a special occasion? Because mandarin ducks have not been seen in this area for a few years, because they are an interesting addition to our duck family, because these Asian ducks, which have ventured to Slovenia via Great Britain, are very interesting, and because amazingly they are true animal romantics.
They are a monogamous species that remains faithful for a number of breeding seasons, sometimes even for life. They are synonymous with conjugal love and fidelity. Back in the day, newlyweds in China would be given mandarin ducks as wedding gifts. Therefore, dear visitors, at least those of you who want a happy life with your respective partners, please refrain from throwing stones at our ducks. During this exciting event, we have unfortunately noticed an unbelievable and incomprehensible trend of people throwing stones at the ducks. We sort of adopt every animal that finds home in the Postojna Cave area and thus such incidents tend to make us quite angry.
We hope the ducks will stay here for a while, that the male will be joined by a female, and that we can look forward to welcoming some fluffy "Asian" ducklings during the next breeding season.