Take a Ride with Us
Postojna Cave is a proud owner of six brand new cave trains! Come for a visit – you can be one of the first visitors to tour the cave on board the new trains. To mark this special occasion, we are currently offering families a 50% discount on the regular-priced tickets* for Postojna Cave tours and our other attractions – the discount is available between 11 and 24 November 2019.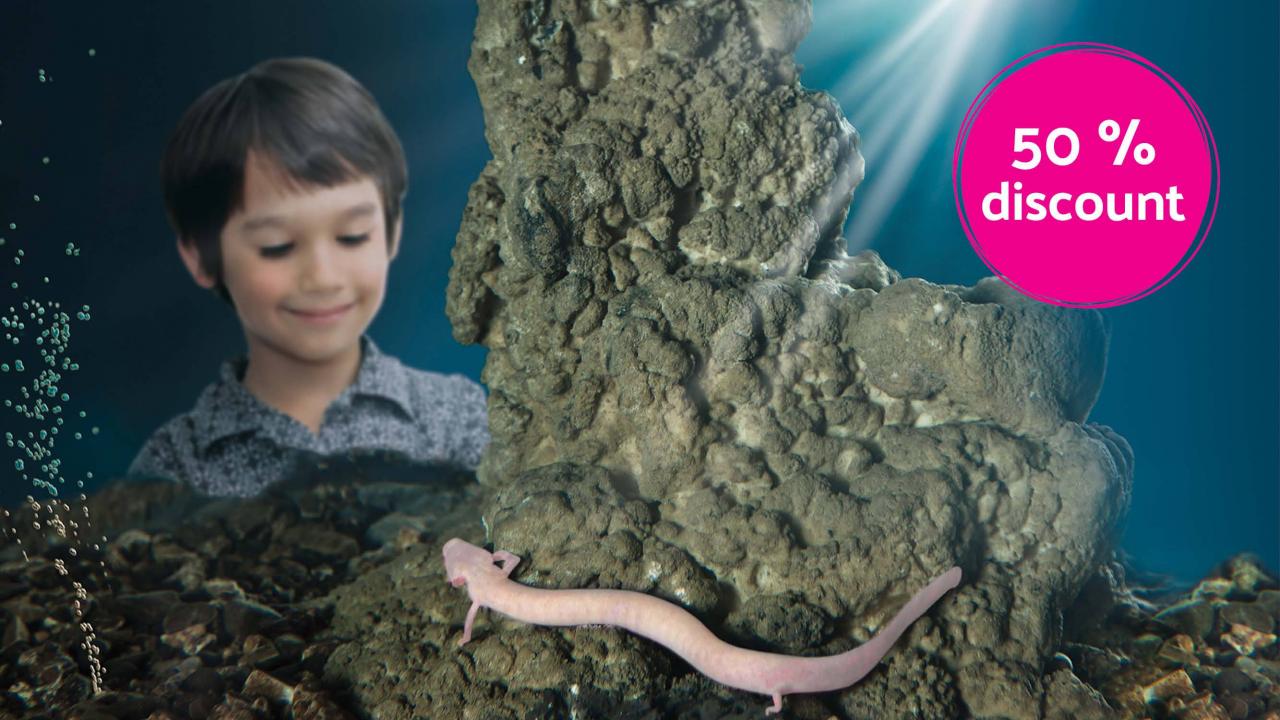 If you are looking for an idea for a perfect family trip, we've got one for you. Come and visit Postojna Cave, where an unforgettable underground adventure is guaranteed. To start with, you will take a seat on one of our cave trains to enjoy a fun ride on the world's only double-track cave railway. The tour will be full of magical scenes created over millions of years by Mother Nature. After the train ride, you will walk – feel free to take a buggy, if you need one – among the jaw-dropping cave formations. You will get to see the most stunning of our stalagmites, the five-metre-tall Brilliant, and at the end of the tour also Postojna Cave's most famous inhabitants, the olms – nicknamed 'baby dragons'.
Take advantage of our special offer and see all our attractions, including the magical Predjama Castle, meet the cave-dwelling animals at the Vivarium and try your hand at driving the cave train at the Expo Postojna Cave exhibition pavilion. And if you get hungry, there are plenty of food and beverage options to choose from after the tour. And don't forget to choose a souvenir, a little something to remember your wonderful family adventure by.
* The special offer is available for one or two adult visitors and up to 5 children. The offer applies to all our attractions: Postojna Cave, Predjama Castle, Vivarium, Expo and the Secret Rooms of Hotel Jama. In there are more than five children involved, do not hesitate to contact us. We look forwards to welcoming you here.
Adult ticket prices
The discount is available between 11 and 24 Nov 2019 and applies to one or two adults and up to five children.