Conference Halls
The Postojna Cave Park offers a total of seven event halls and several rooms for business and creative meetings. You can choose from two modern conference halls with state-of-the-art equipment in Hotel Jama and the halls in the imposing Jamski Dvorec mansion, which has hosted numerous high-profile guests from all over the world.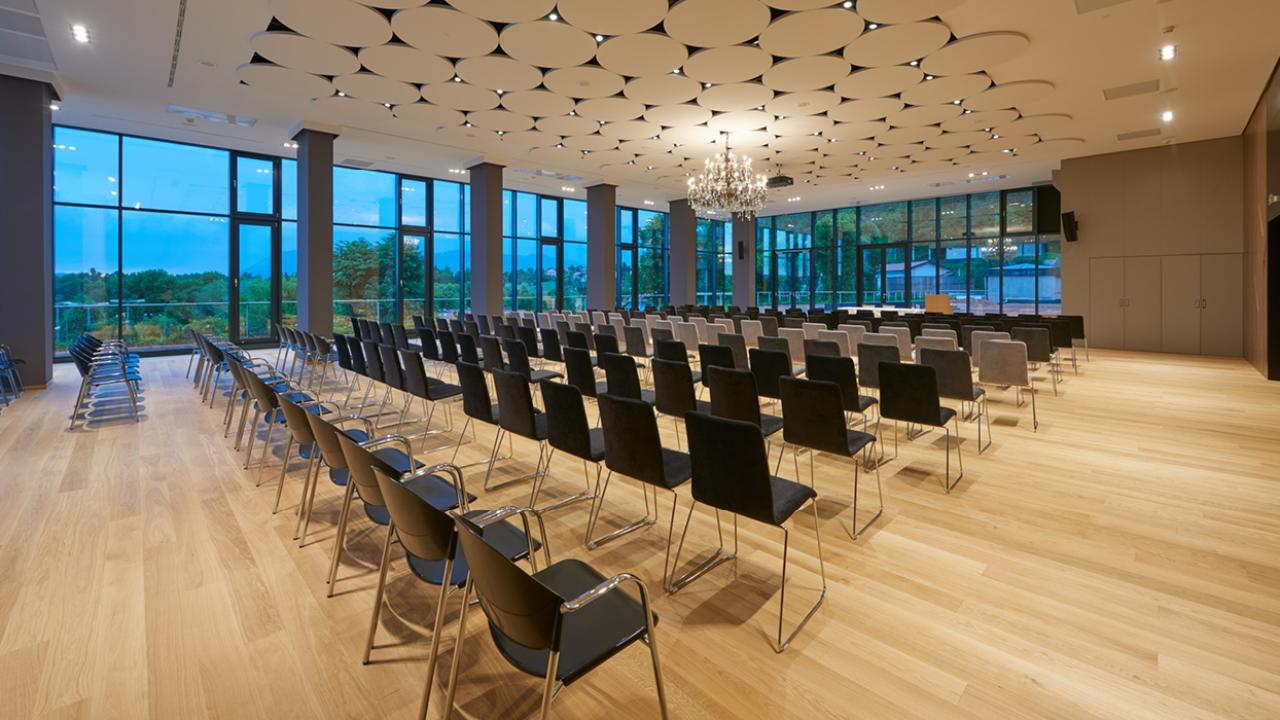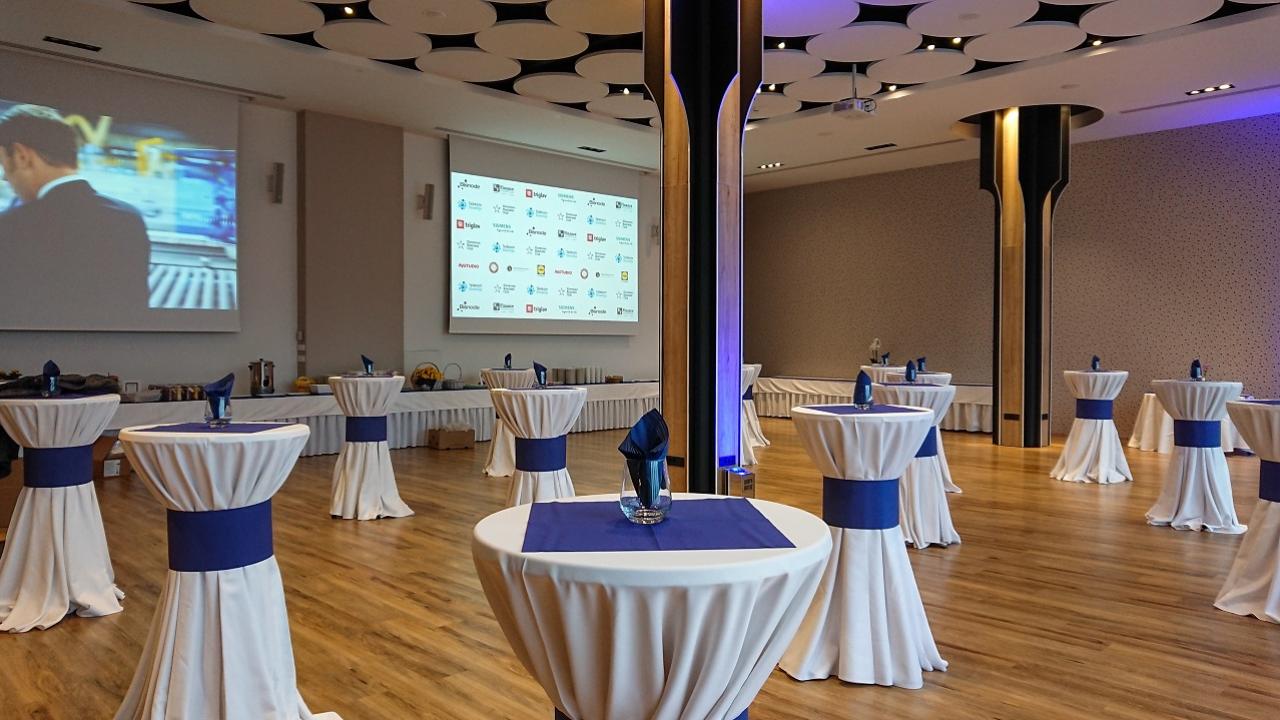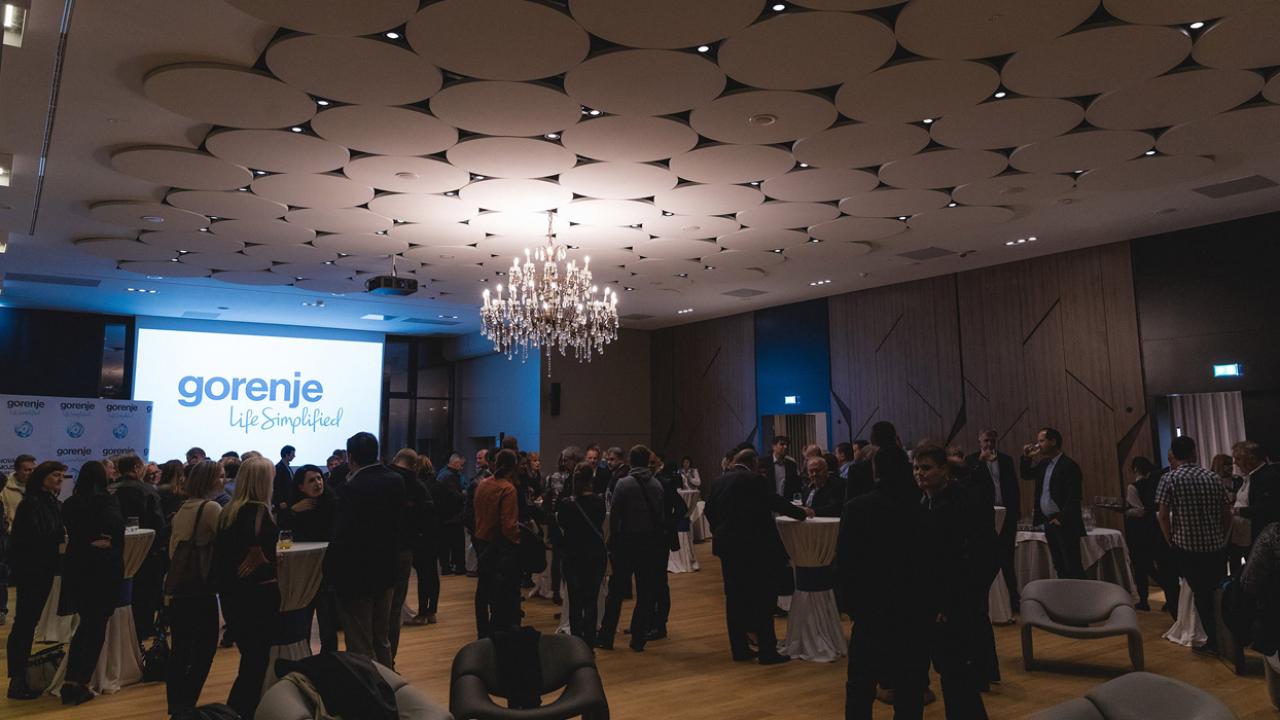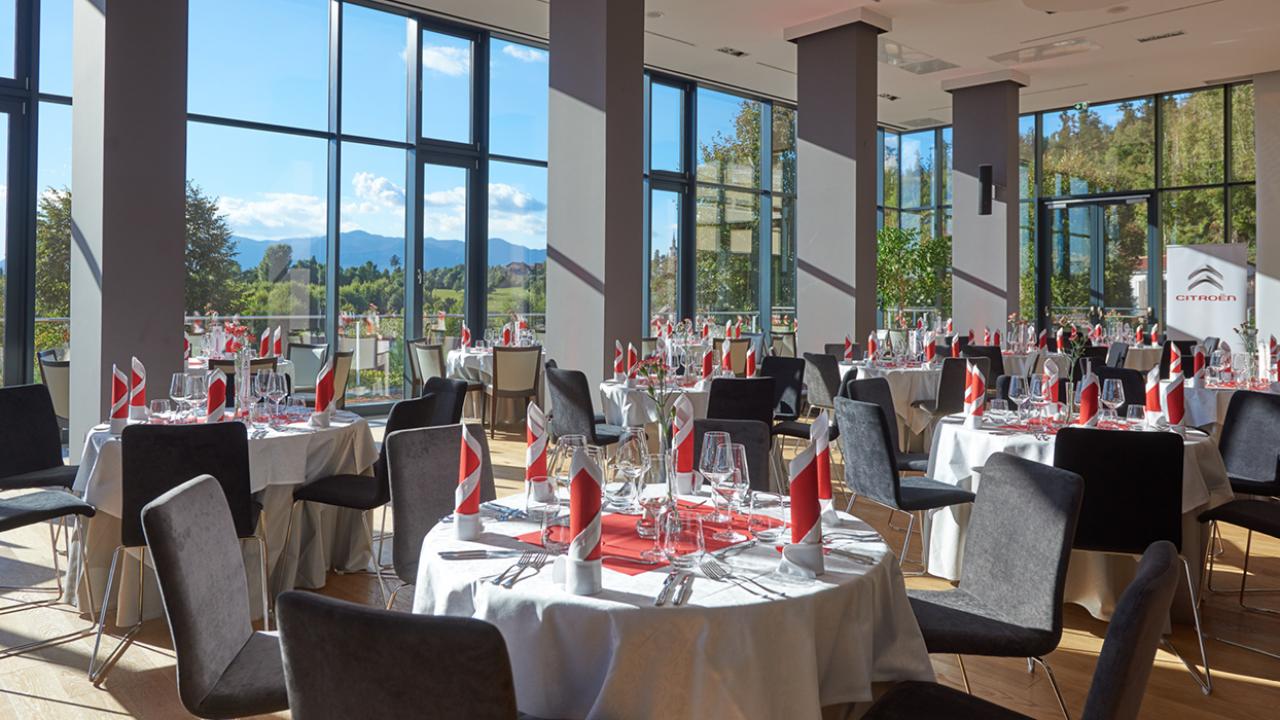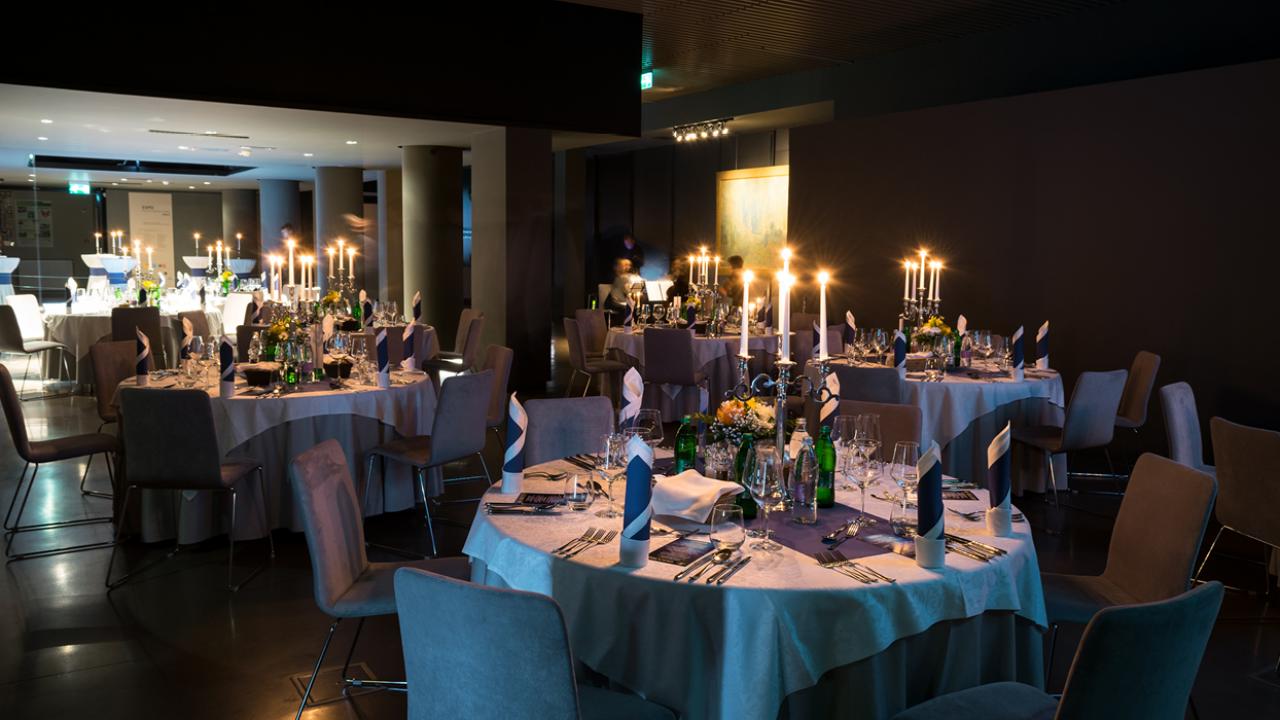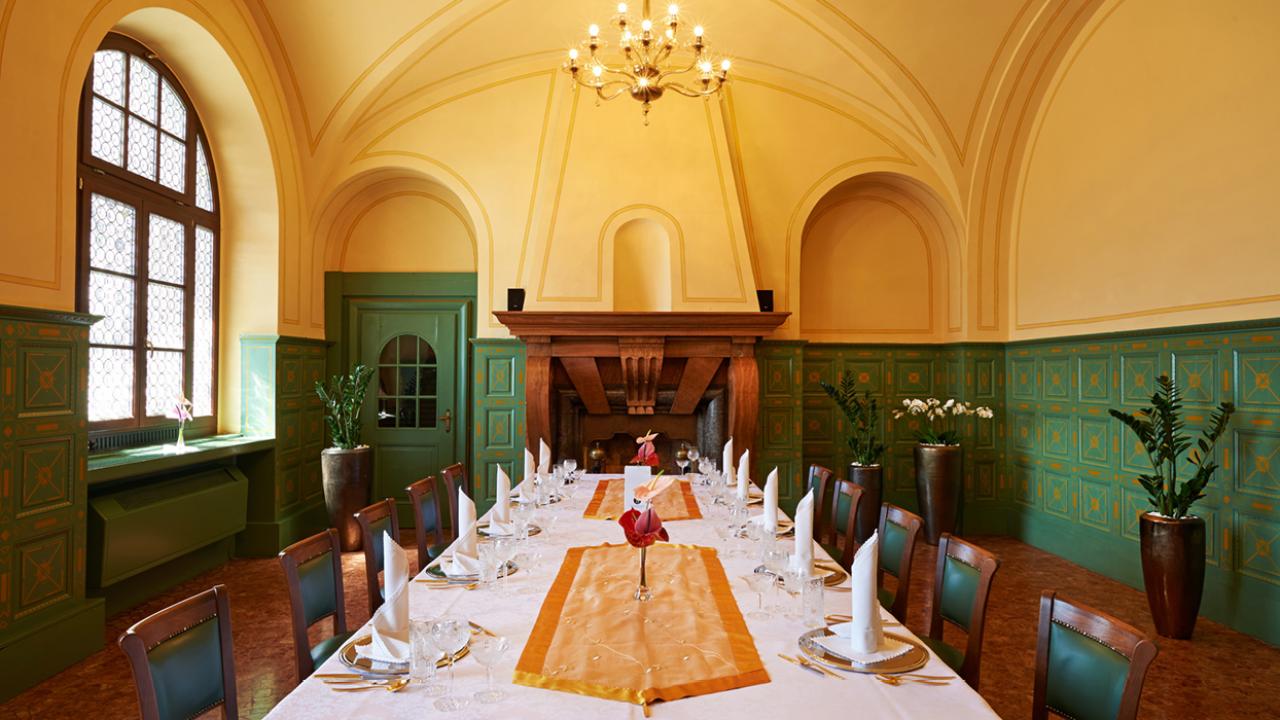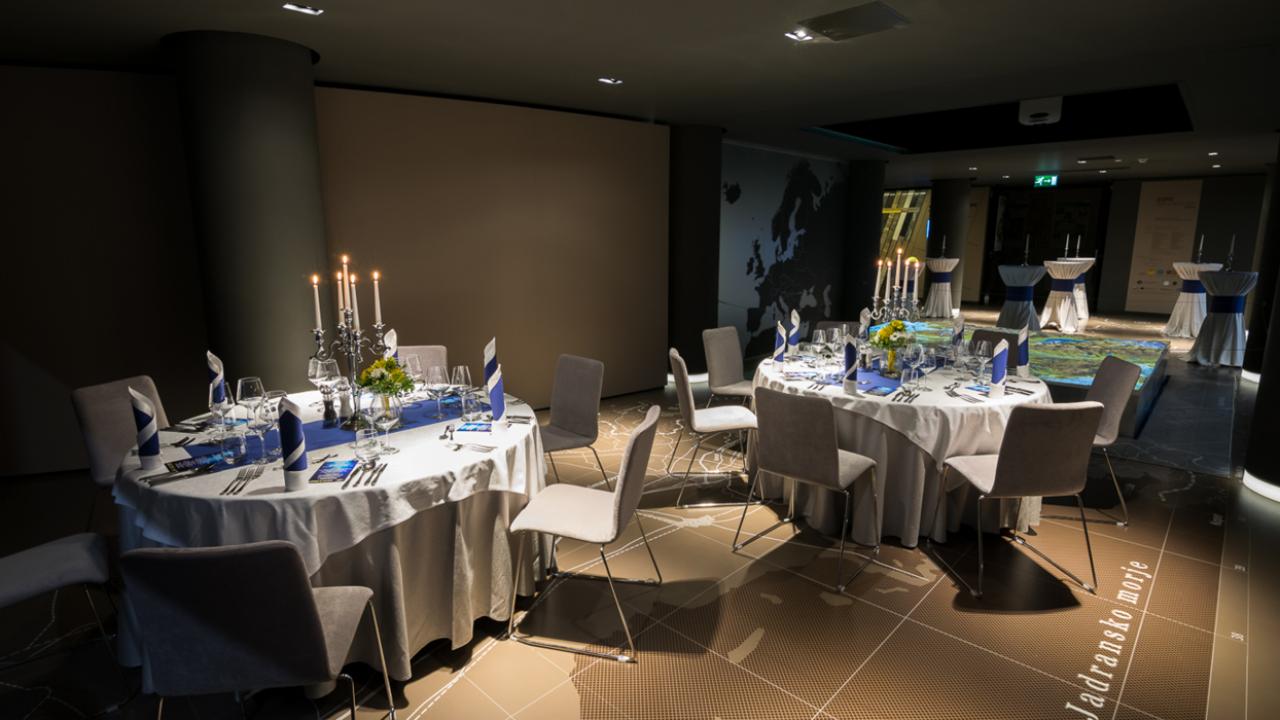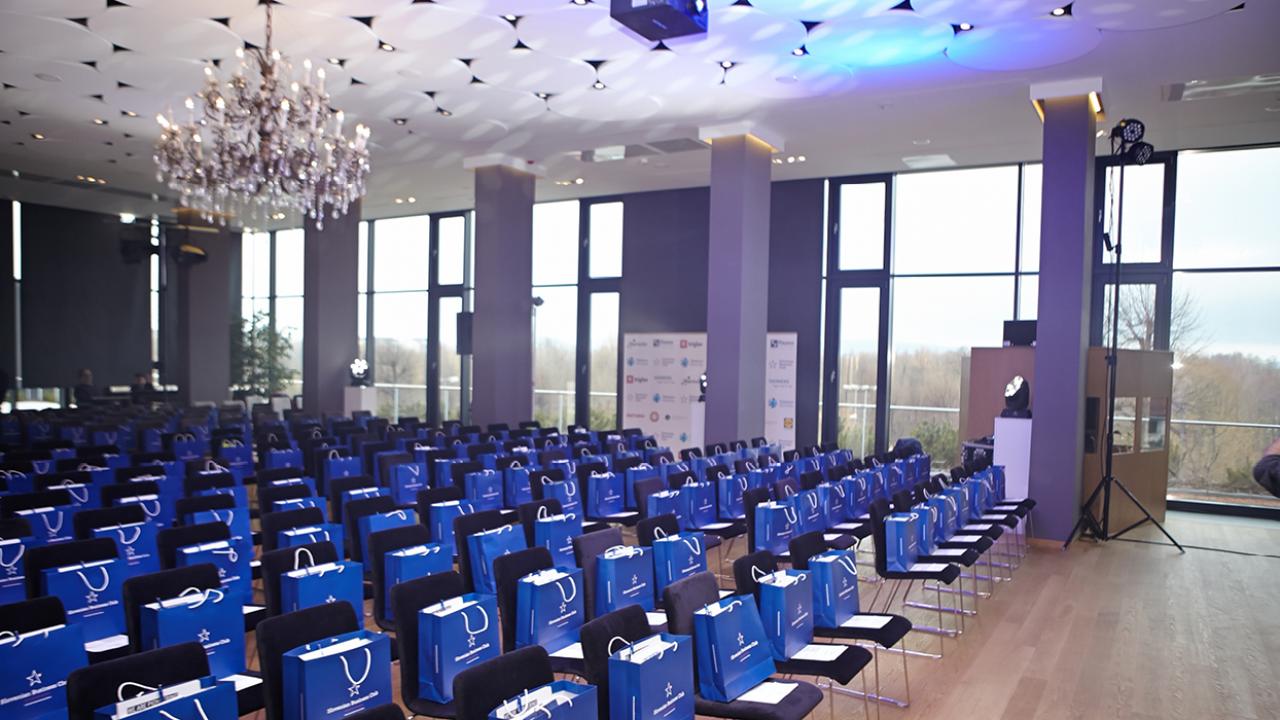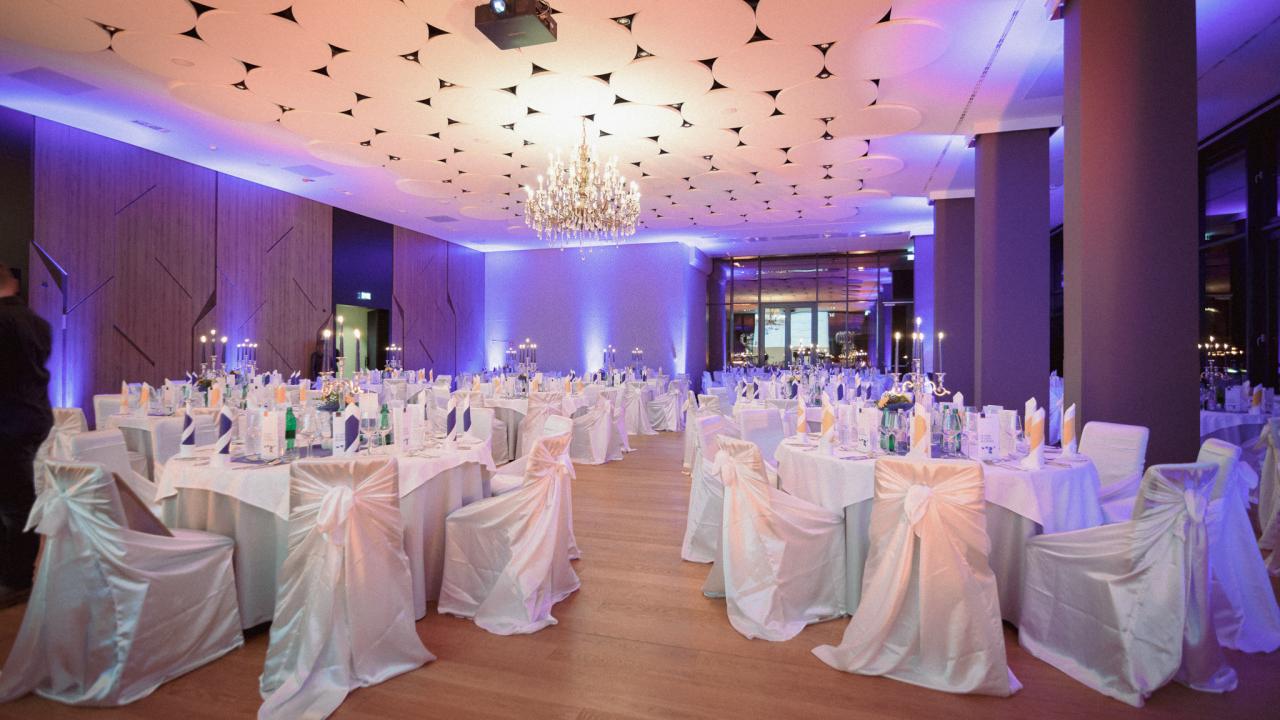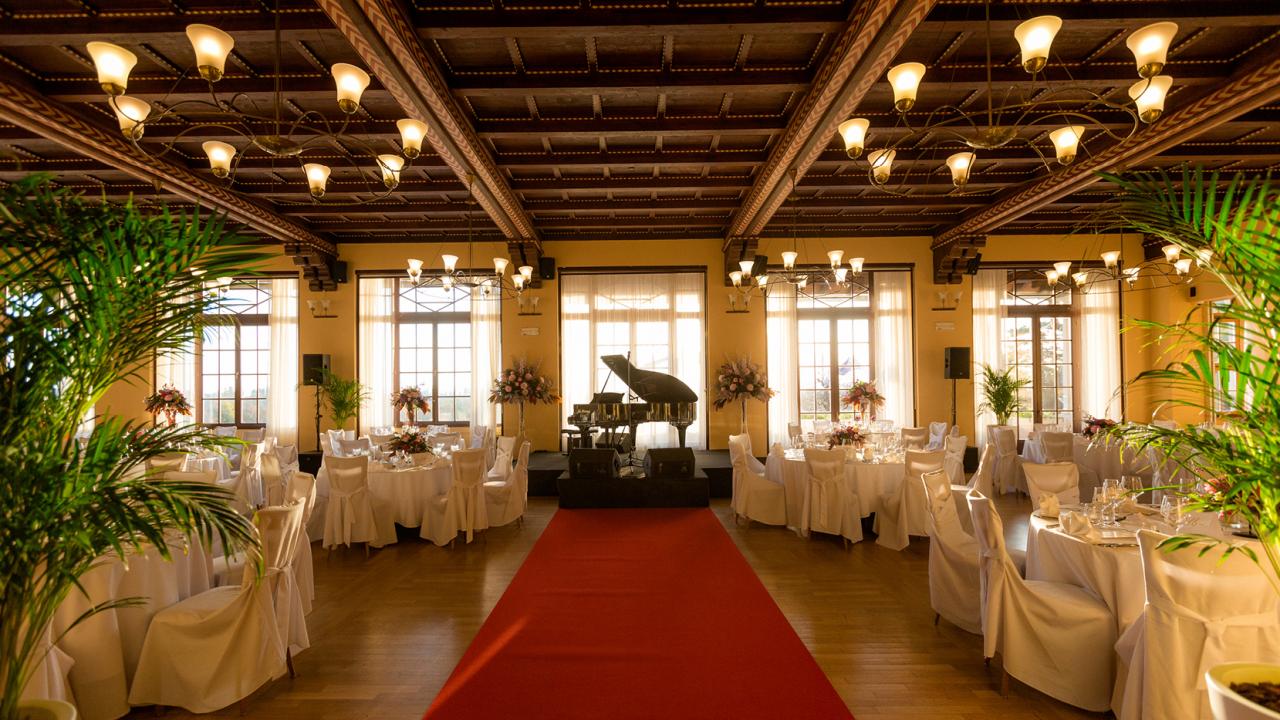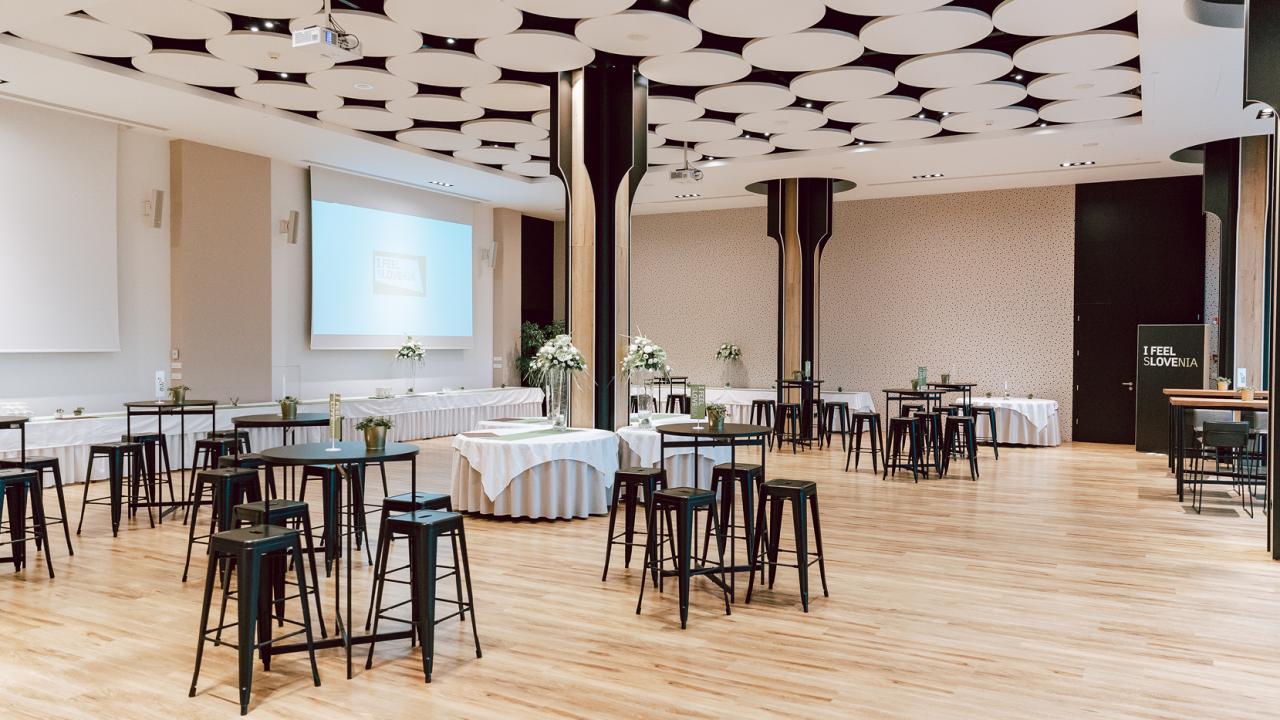 Halls in Hotel Jama
Back in the day, immediately after it was opened to the public, Hotel Jama hosted numerous crowned heads, statesmen, Hollywood stars and other celebrities. Following a complete renovation in 2016, the hotel now features two aesthetically pleasing halls with state-of-the-art equipment and is ready to welcome your guests, business conferences and other unforgettable events. 
The central room of the hotel is the Dance Hall, which features floor-to-ceiling windows and the option of being completely darkened. It has a fine view of the park and the river Pivka, as well as access to a terrace, which surrounds the entire hall. Adjacent to the Dance Hall is the Tartarus Hall, which boasts plenty of natural light and flexible layout options, which makes it a good choice for banquets, as well as press conferences and multimedia presentations.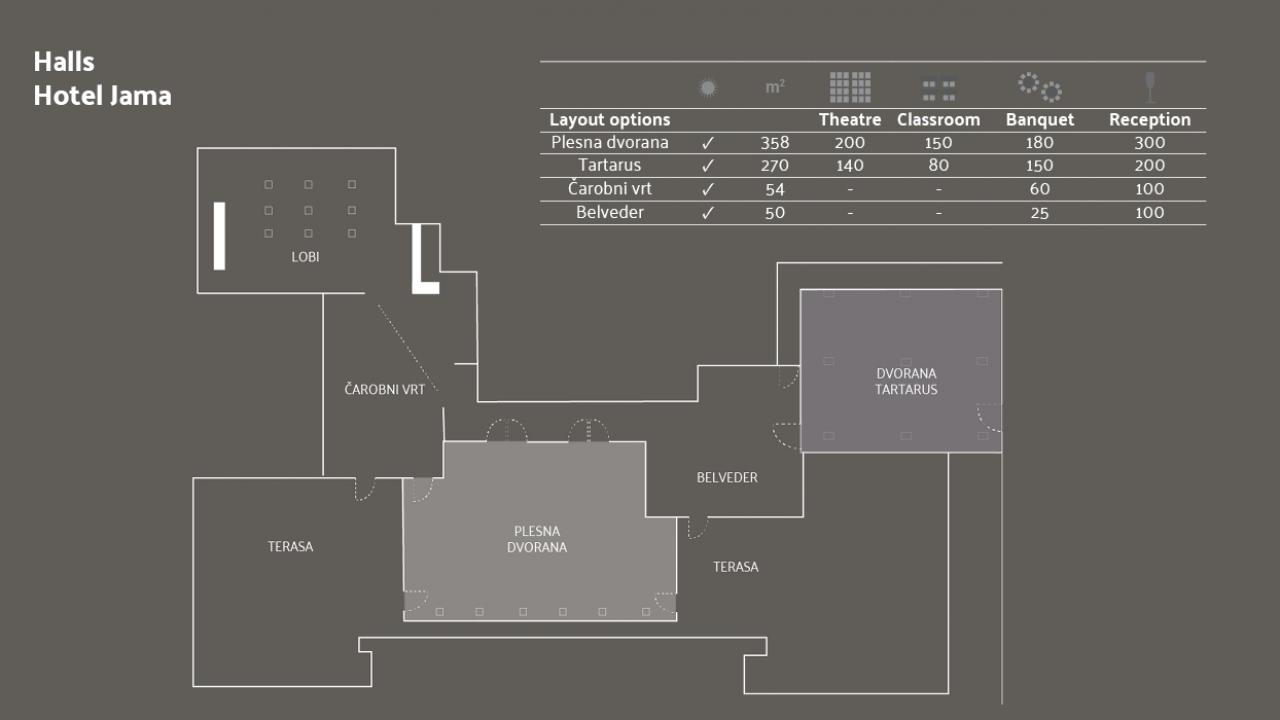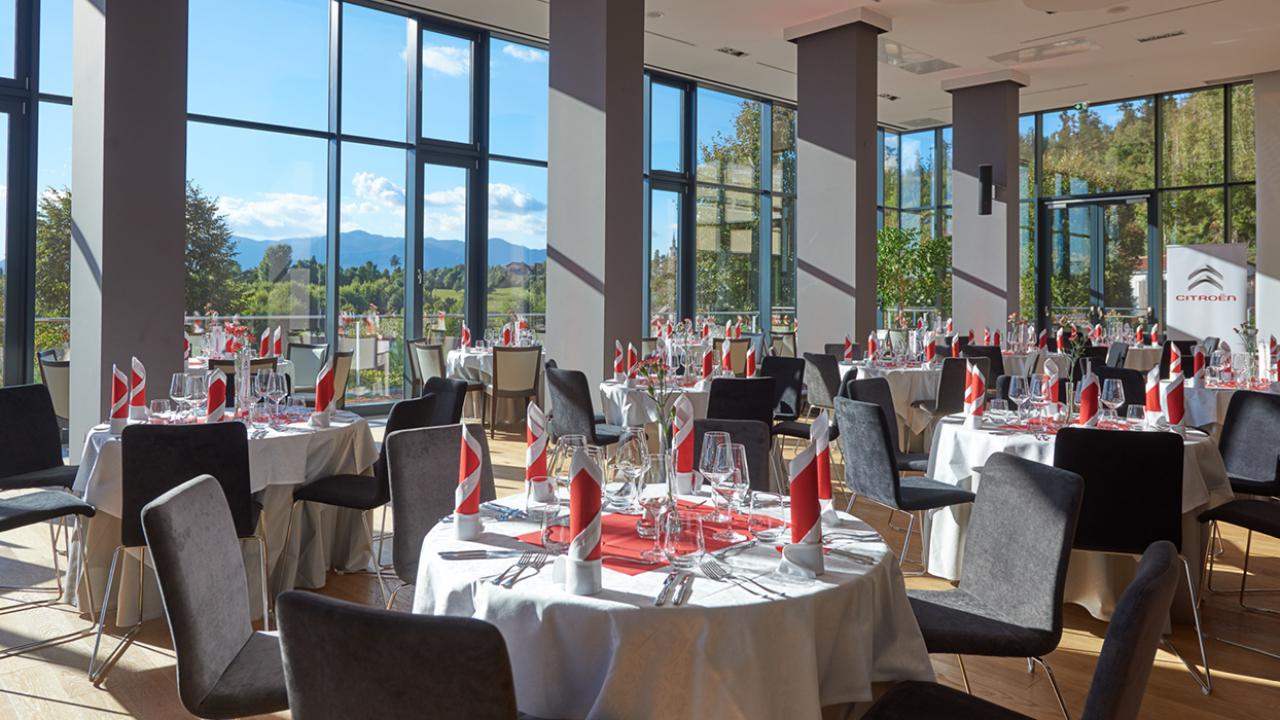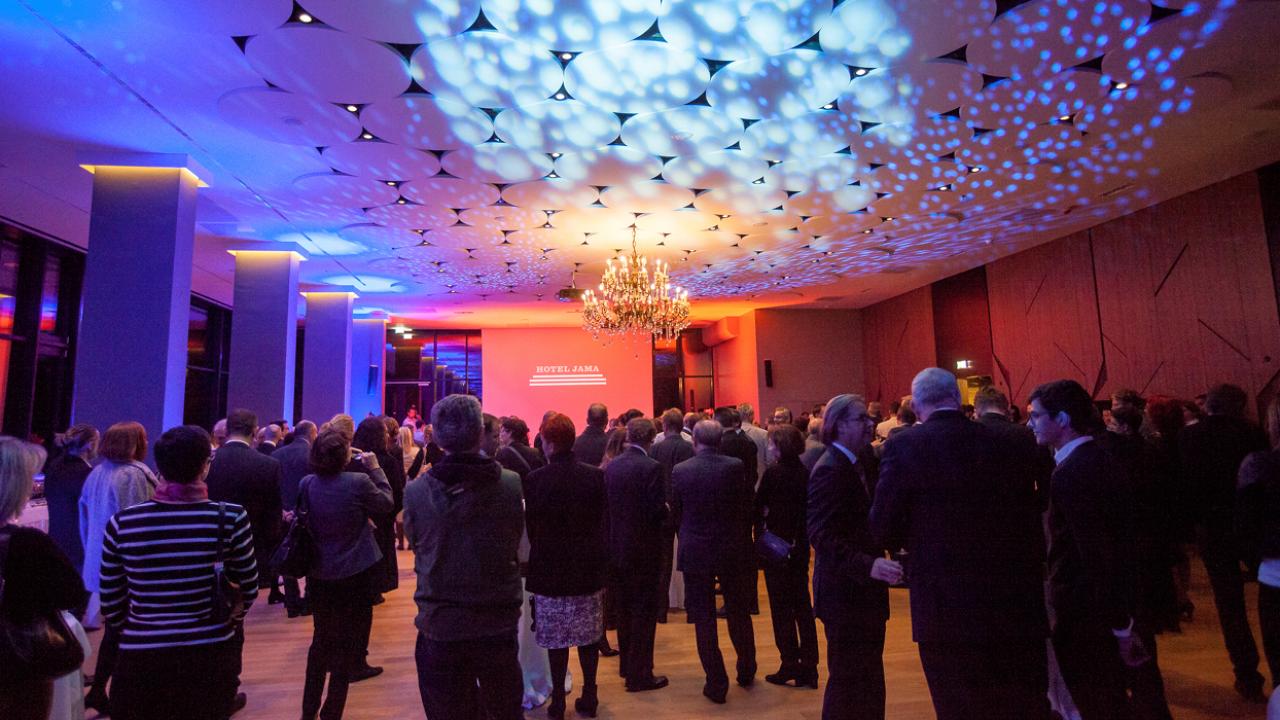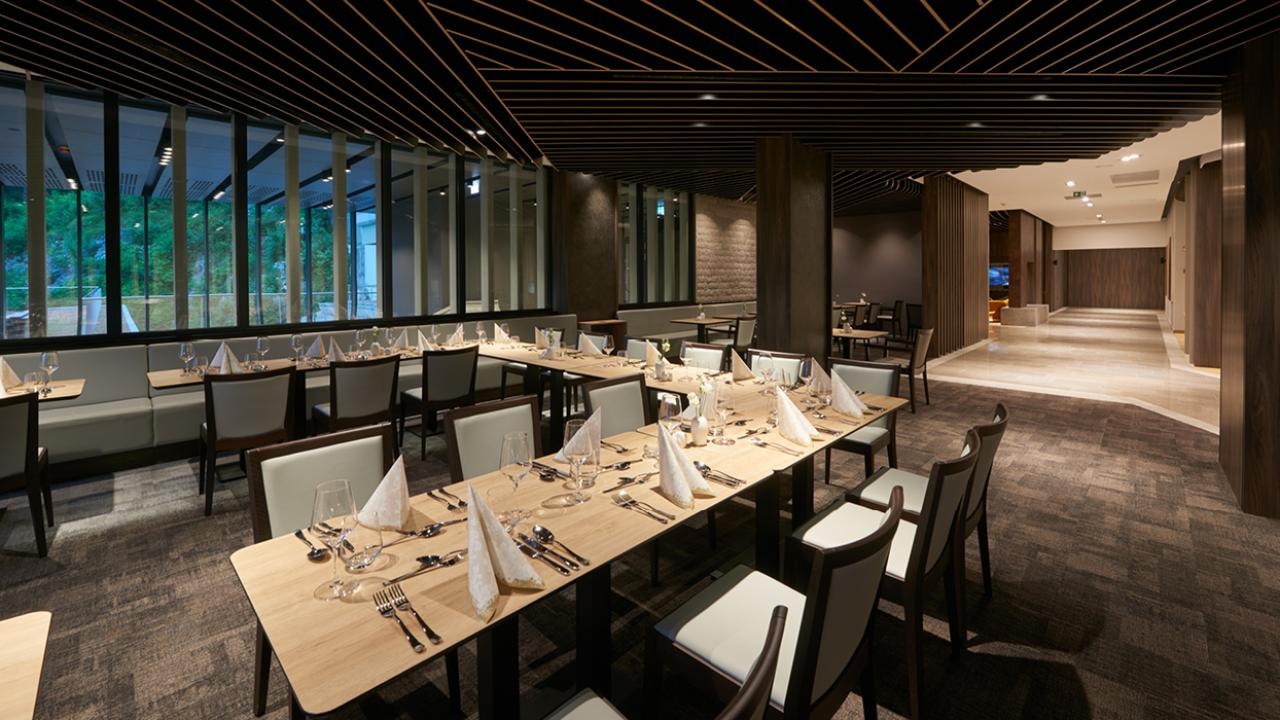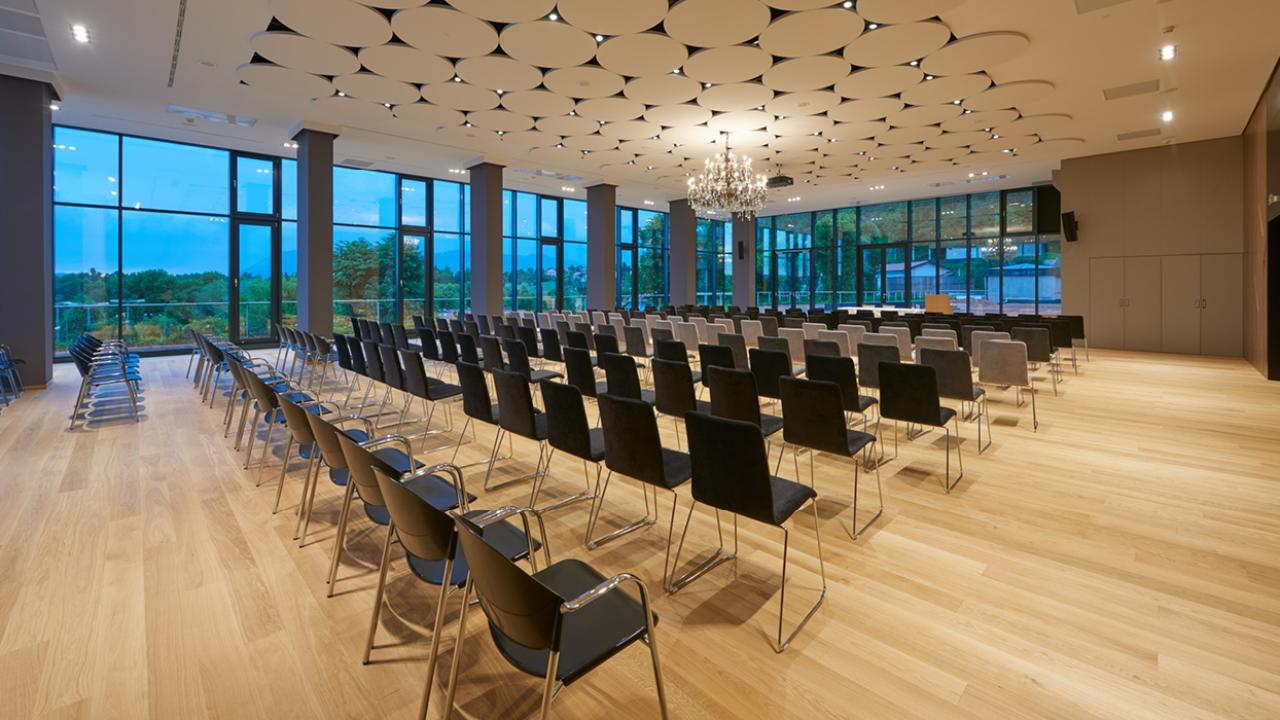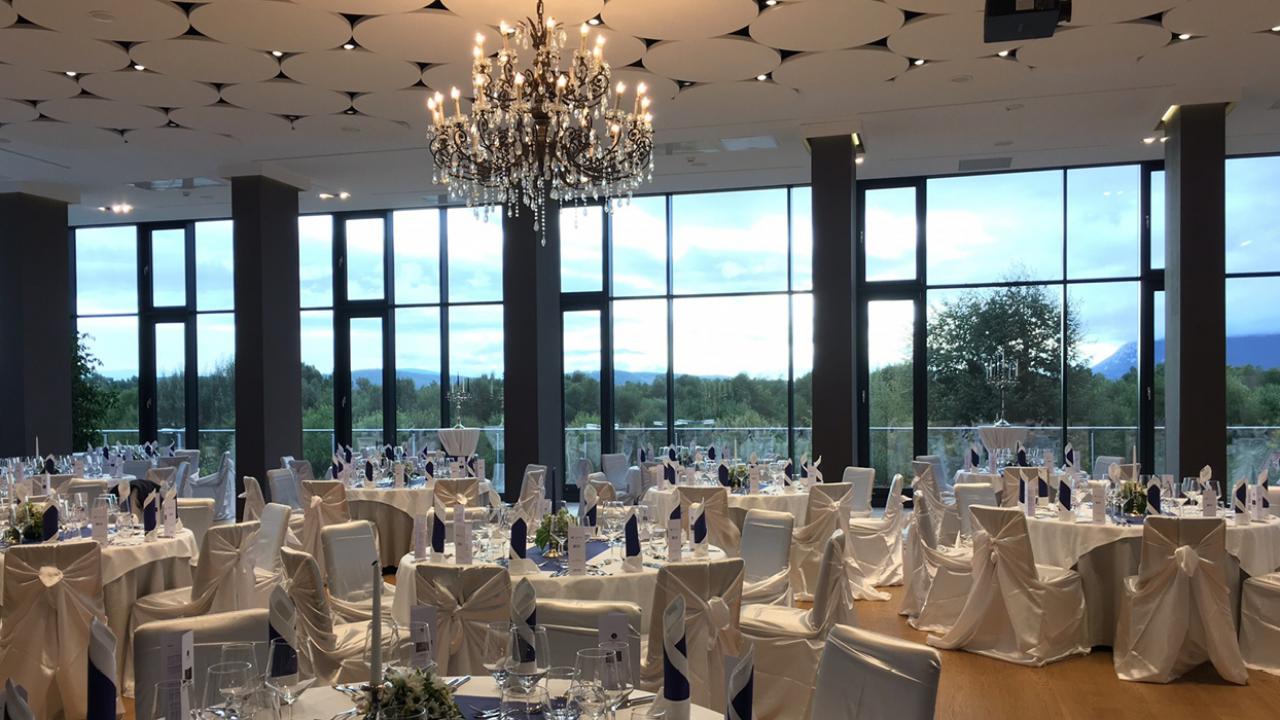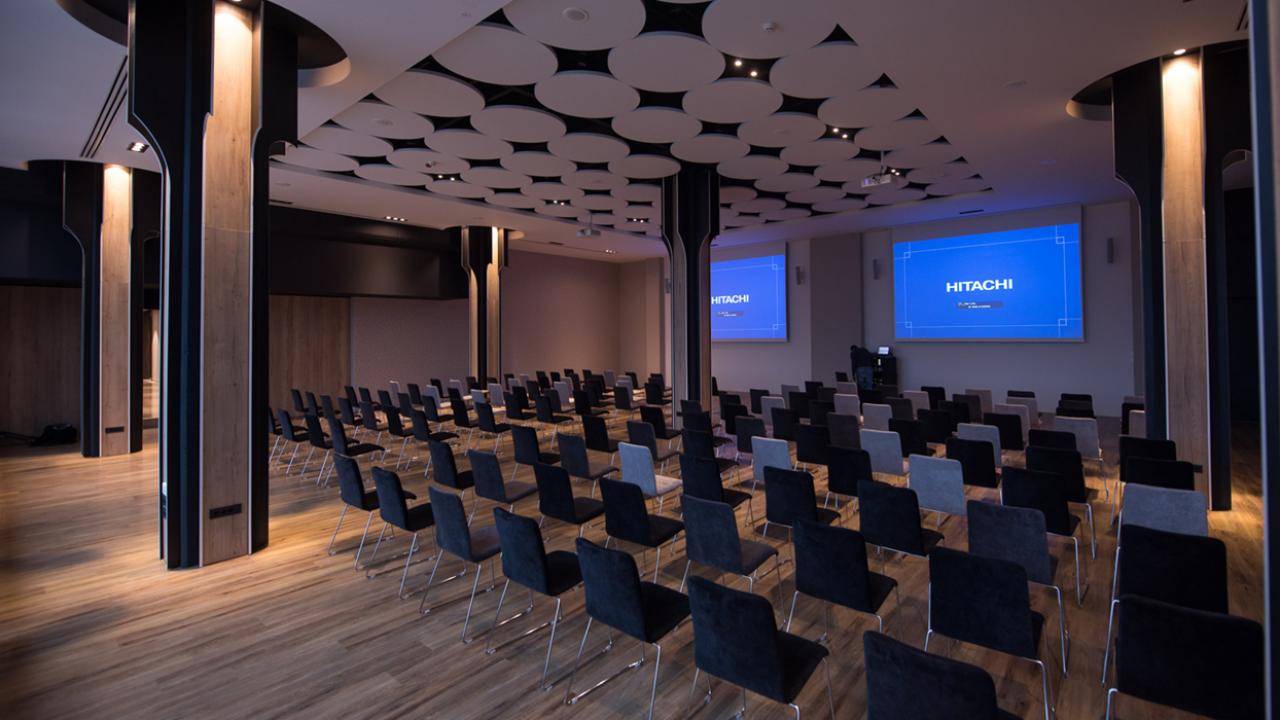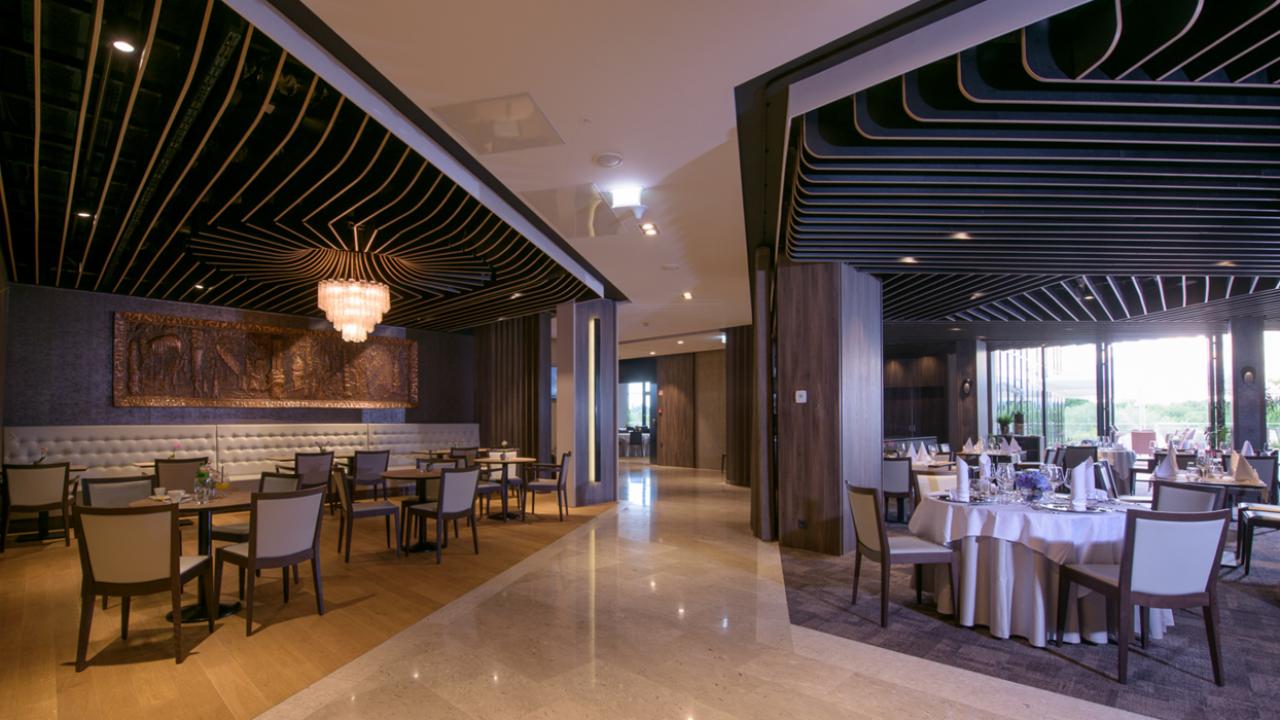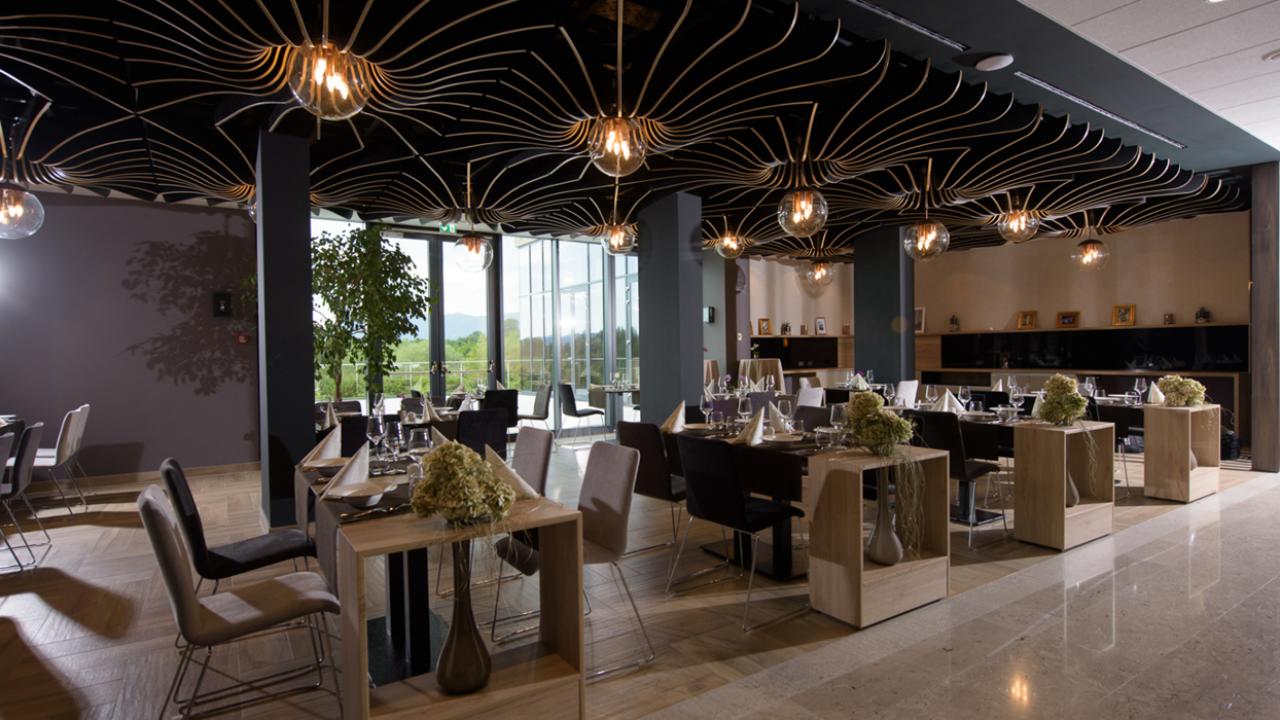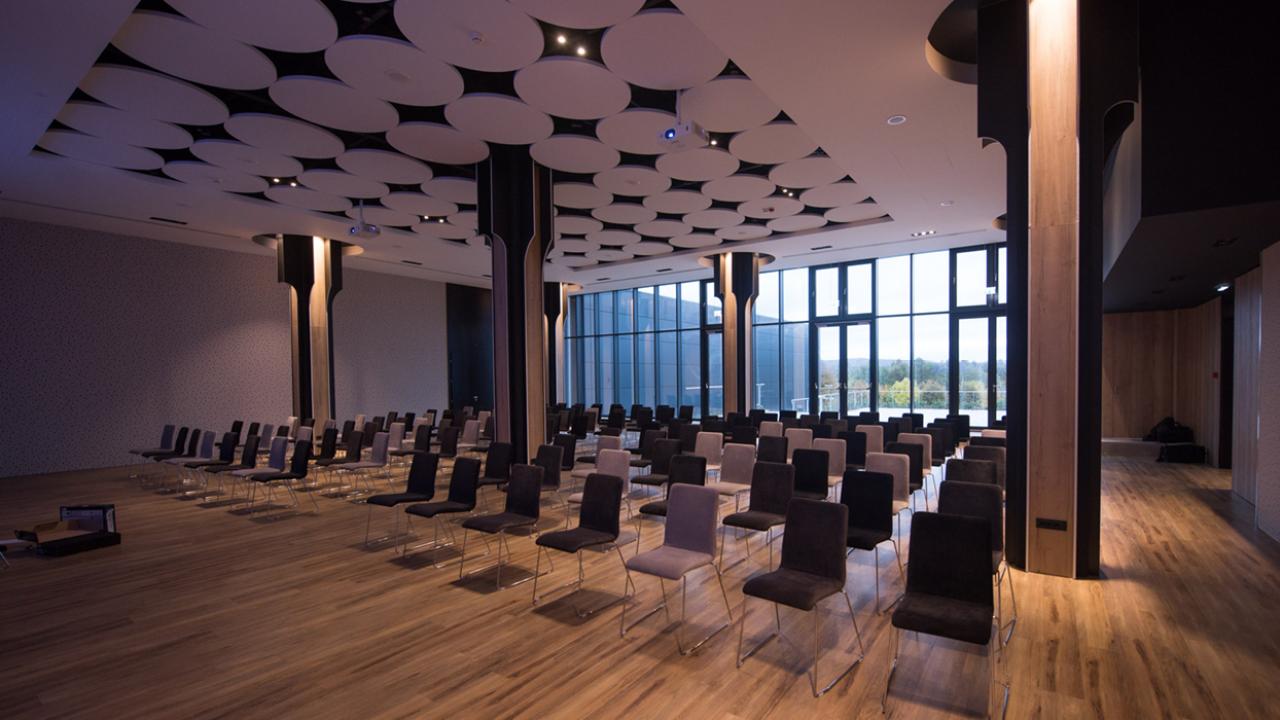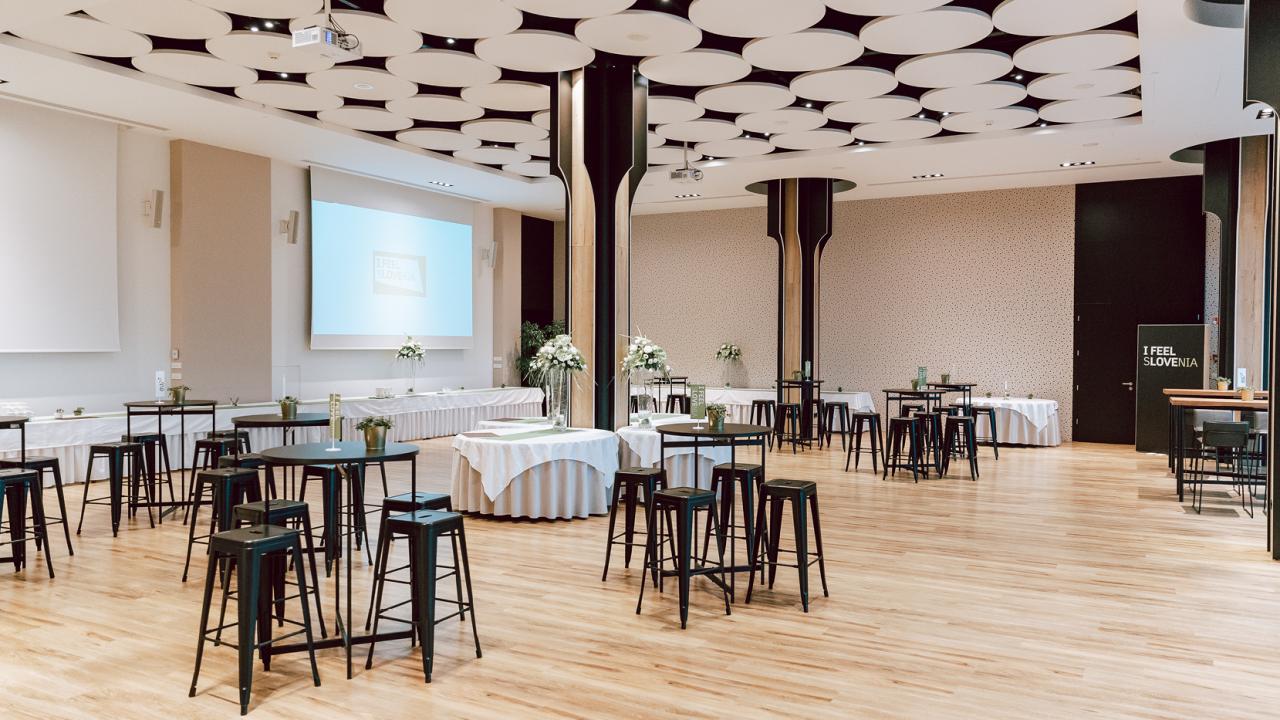 Halls in Jamski Dvorec
The Jamski Dvorec mansion boats typical Italian architecture by Pietro Palumbo from the early 20th century. Its magnificent setting just outside the natural entrance to Postojna Cave makes it a suitable venue for all types of business events. In addition to several smaller conference and meeting rooms, there is another hall that is especially noteworthy – the pearl of the mansion, the so-called Venetian room (Venecijanka). A touch of bygone times seen on the ceiling paintings, the stone fireplace and the elegant furniture creates a perfect ambience for exclusive corporate events, state and other high-level formal events, and top gastronomic experiences.
The large Luka Čeč Hall can accommodate up to 450 guests and is thus a perfect venue for seminars, conferences, business meetings, wedding receptions and world-class musical events. The hall's anteroom with well-thought-out lighting resembles the remarkable environment and hidden charms of nature.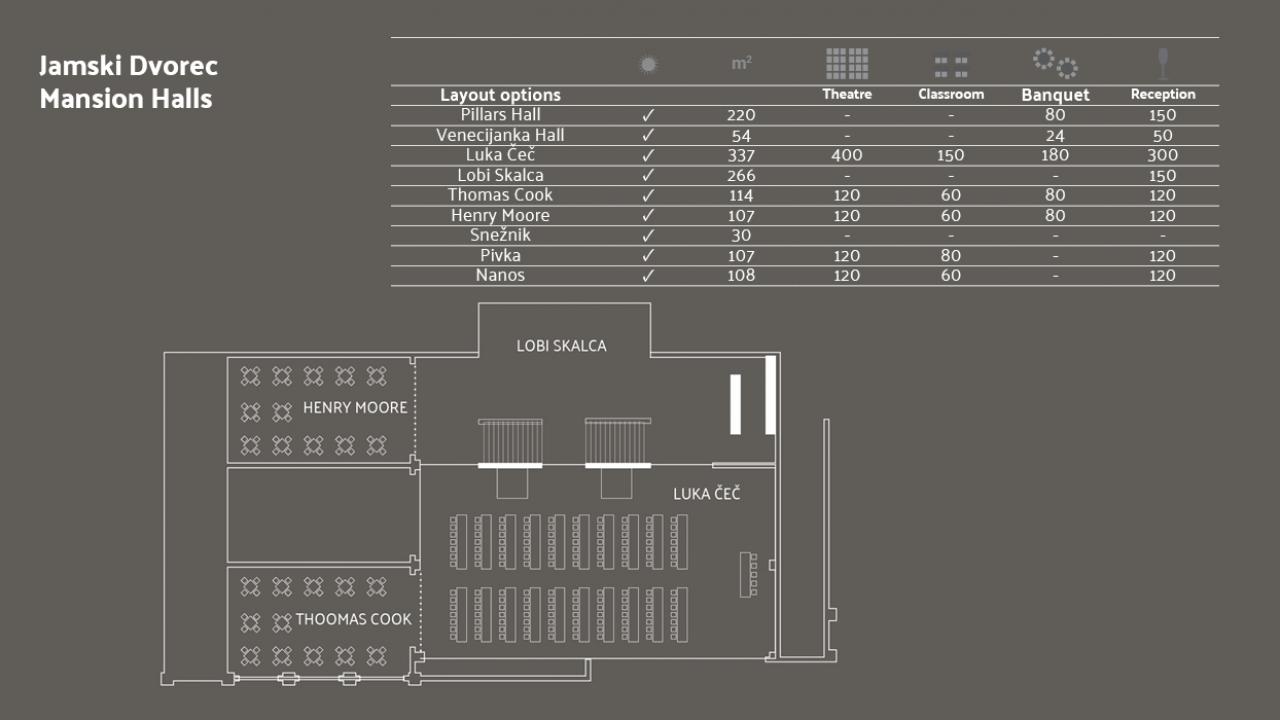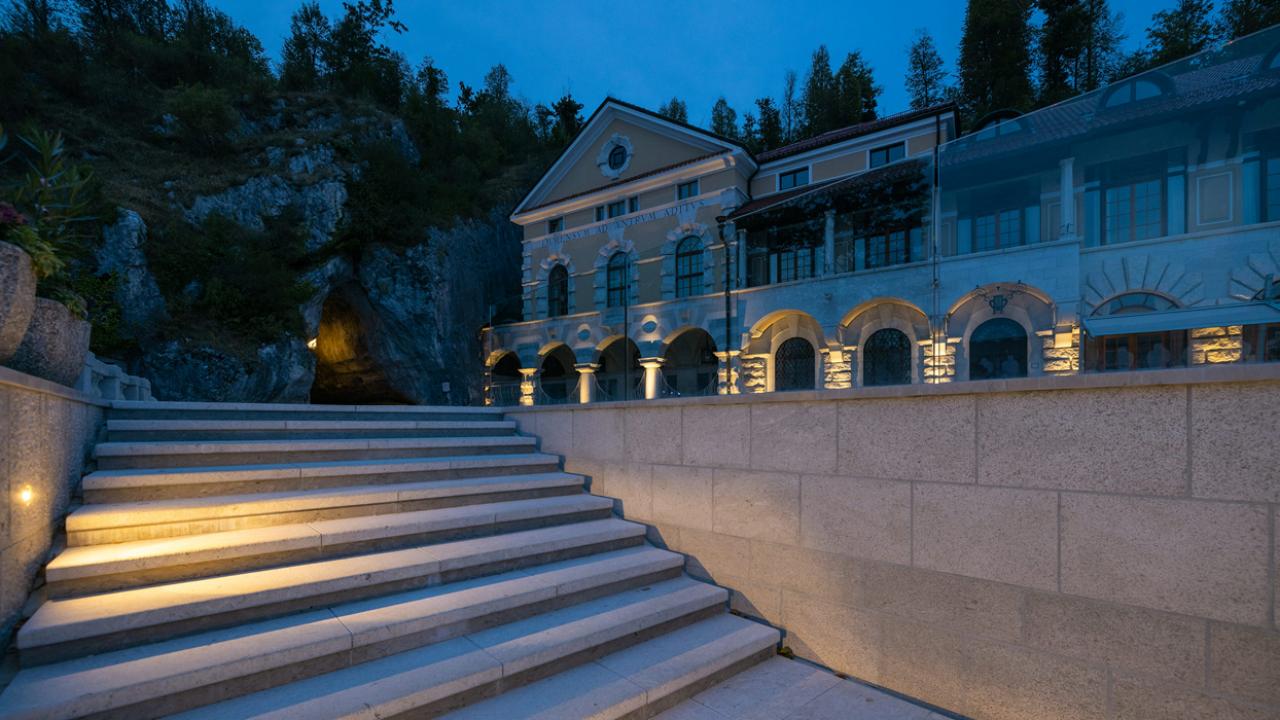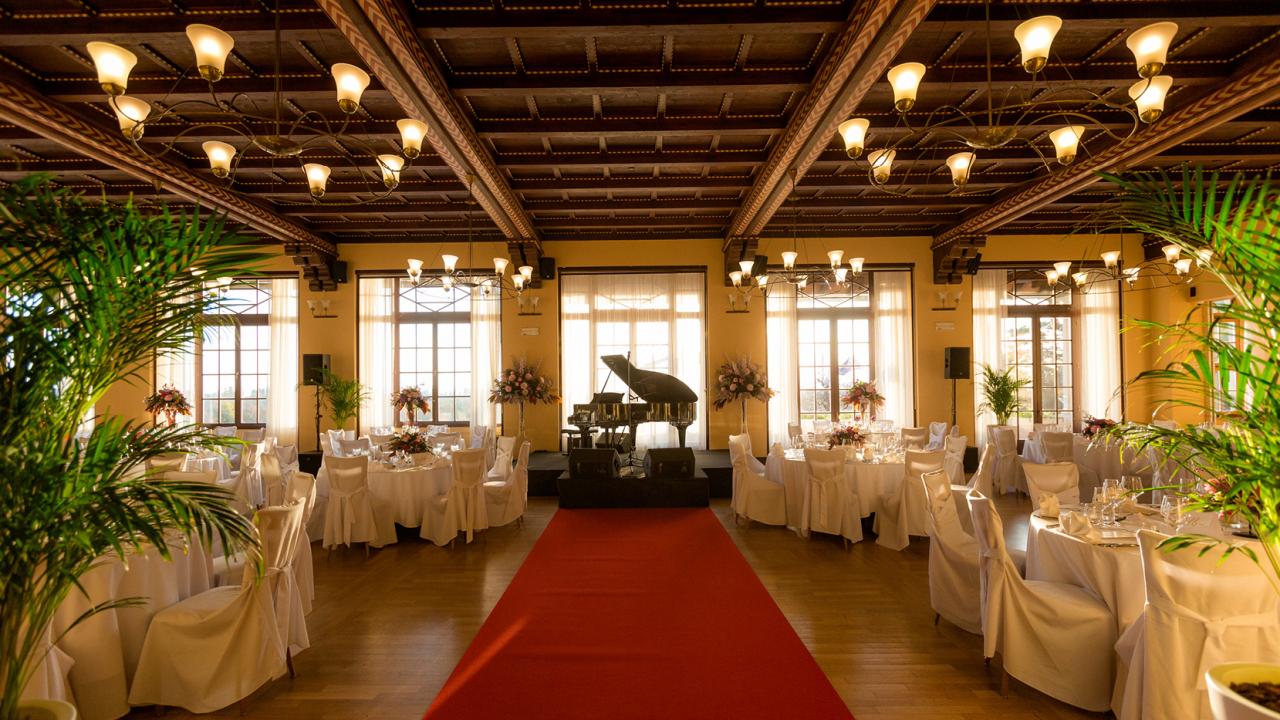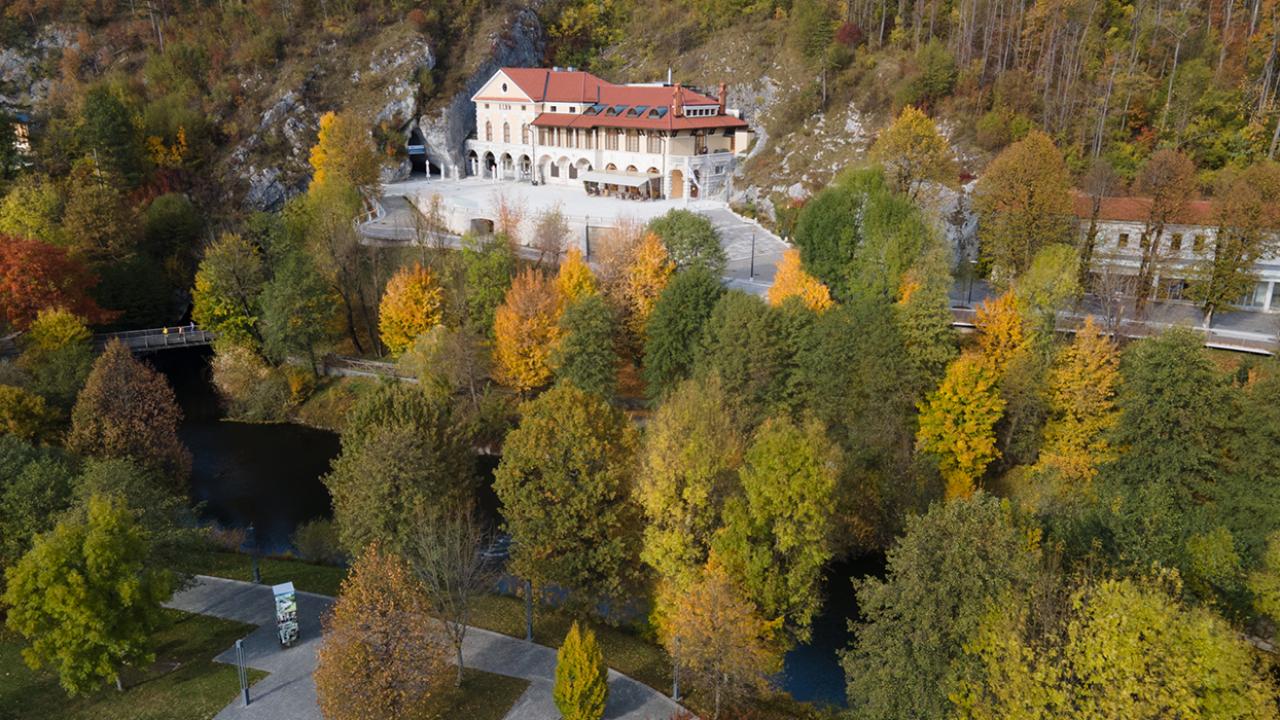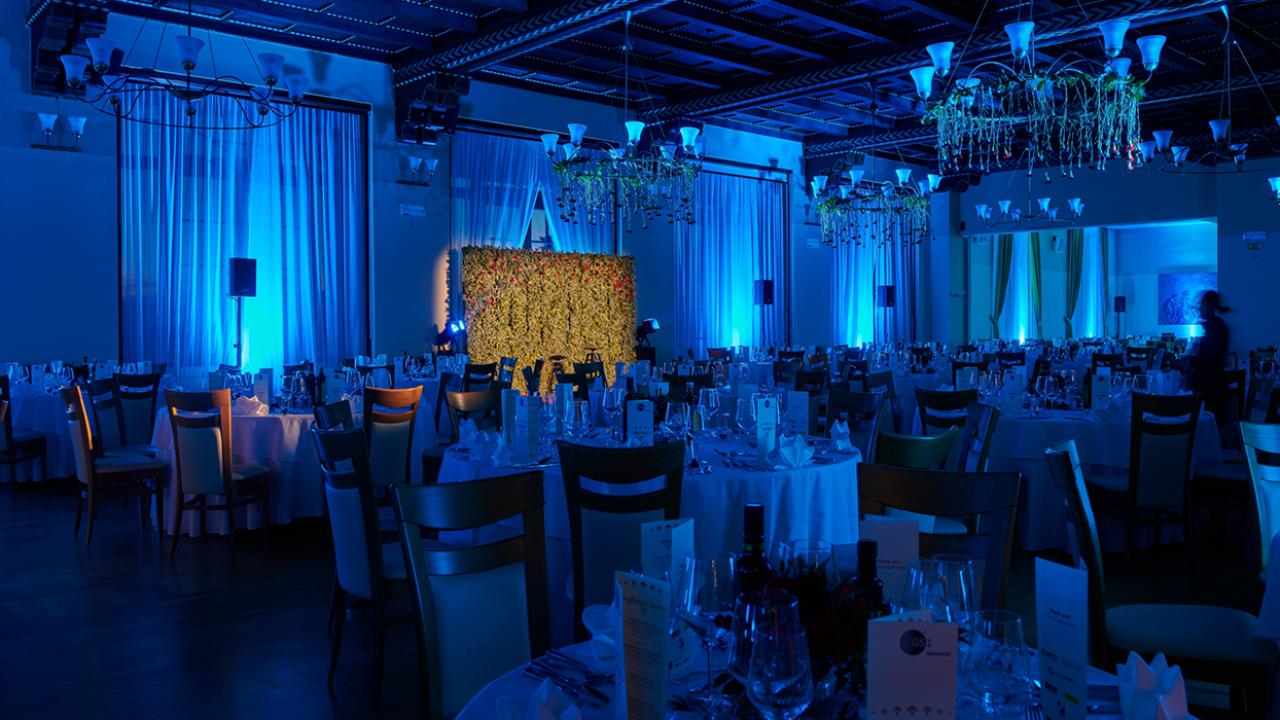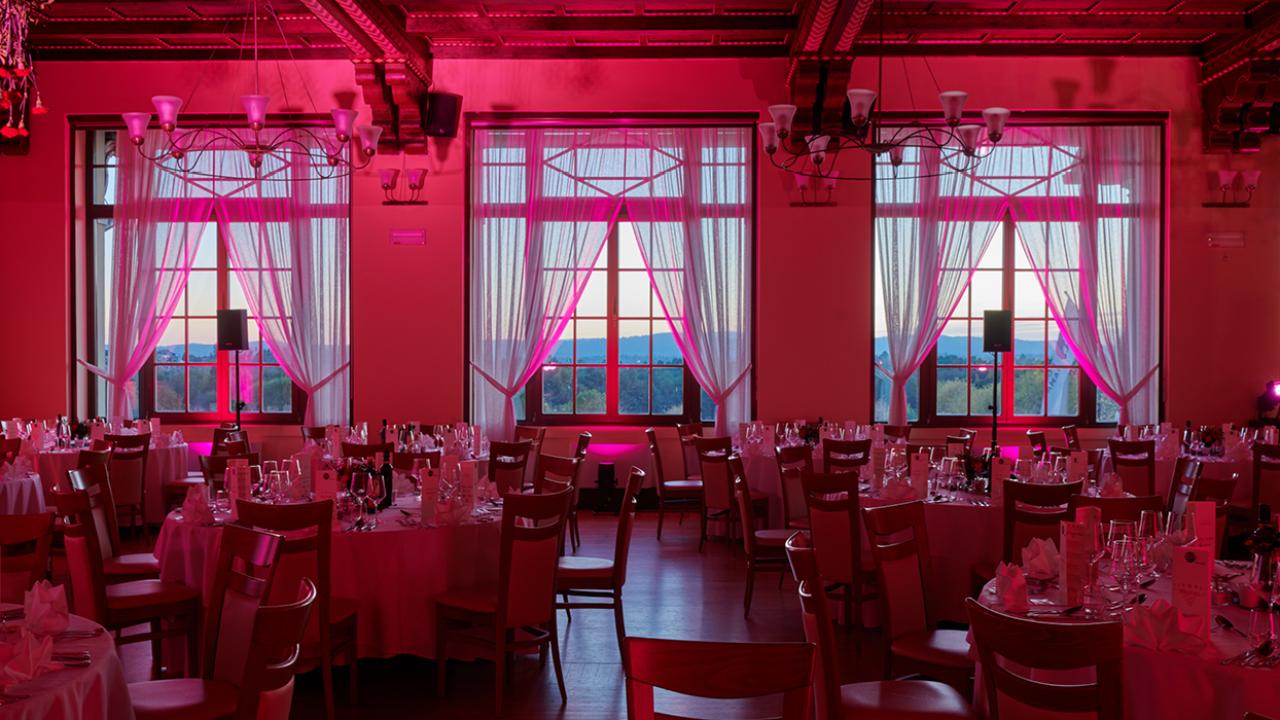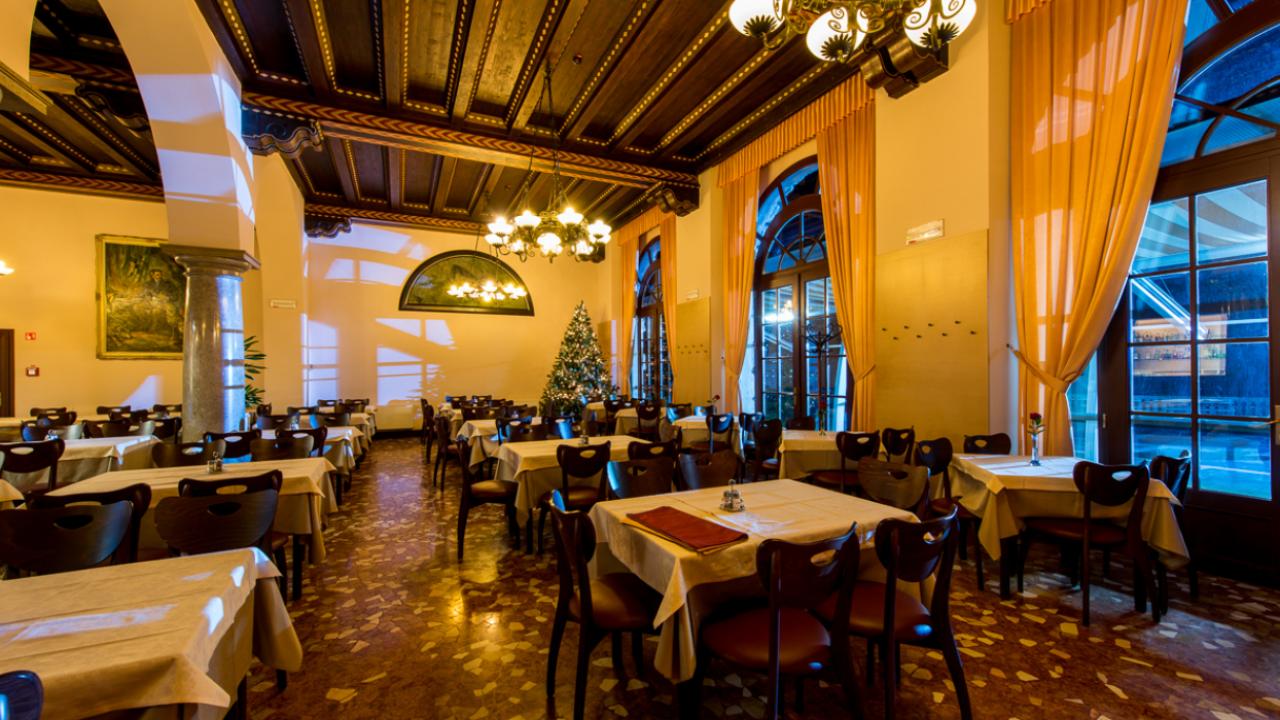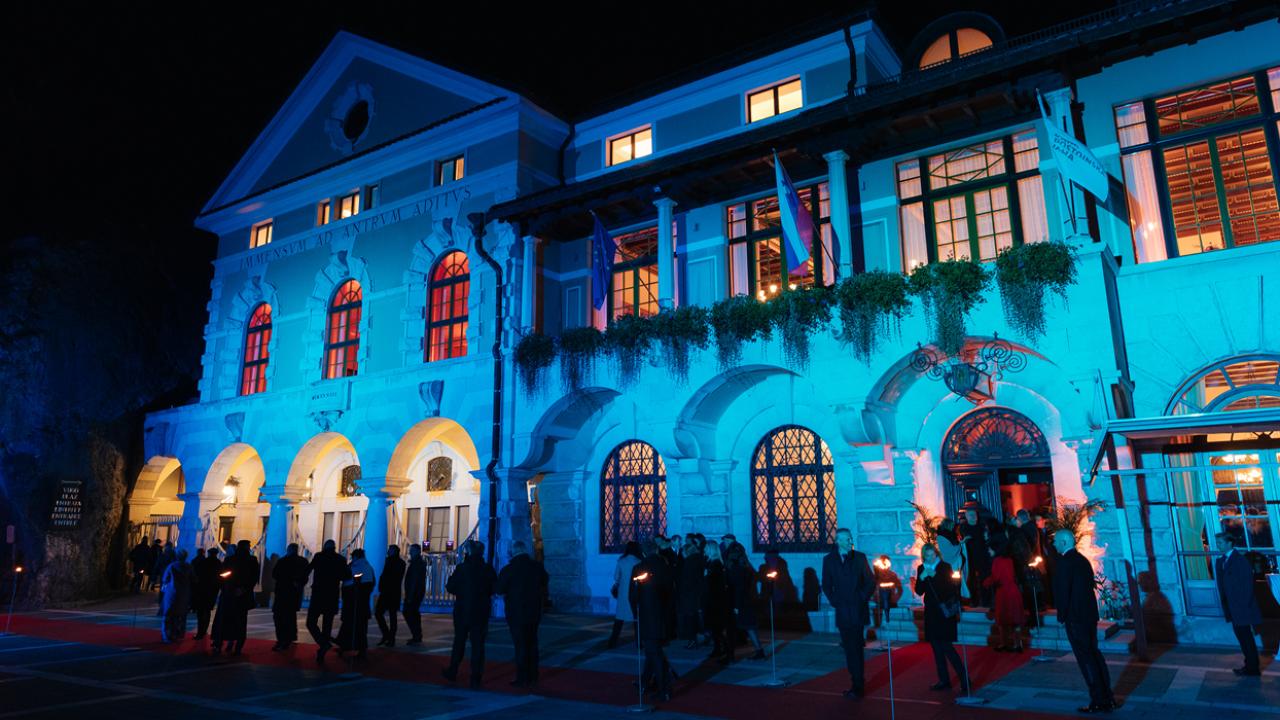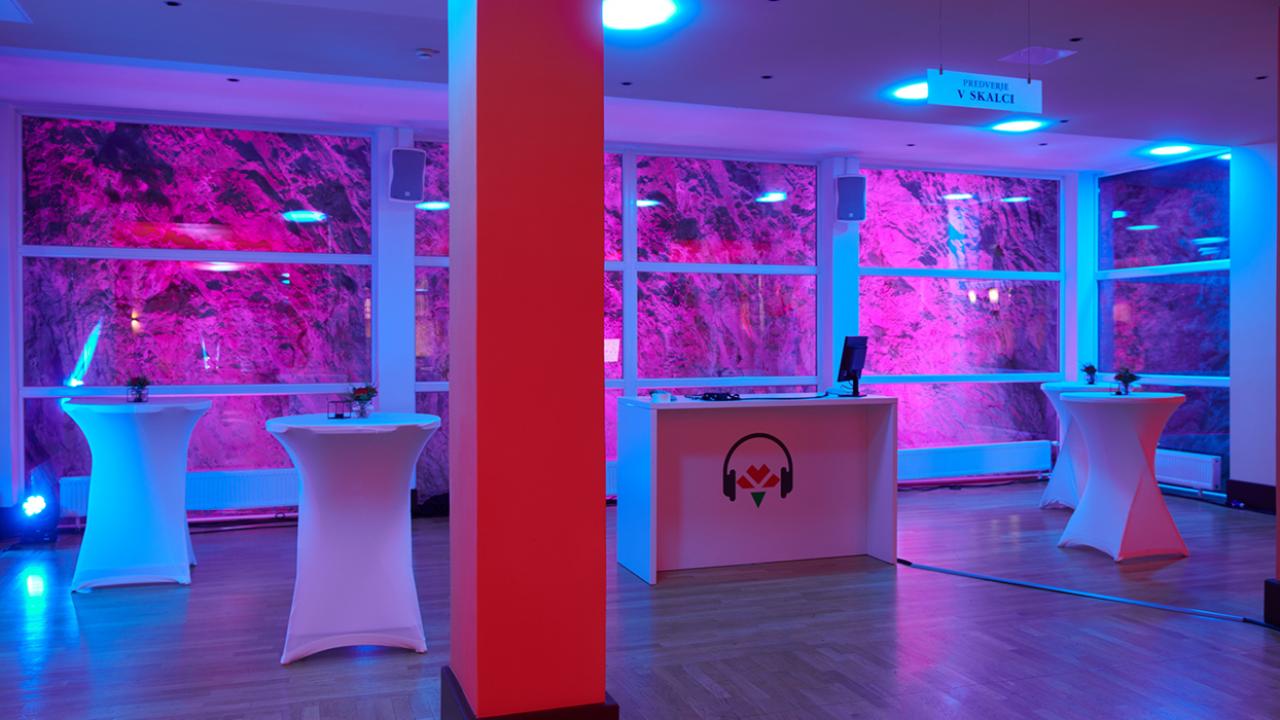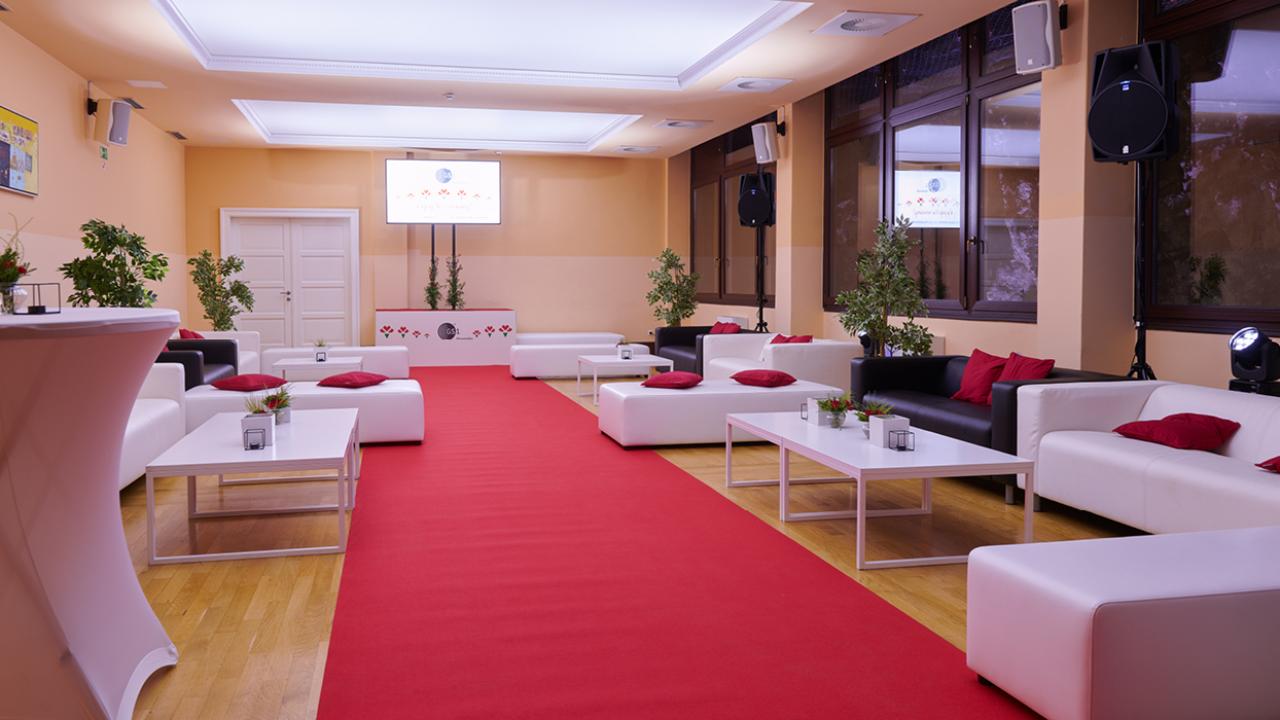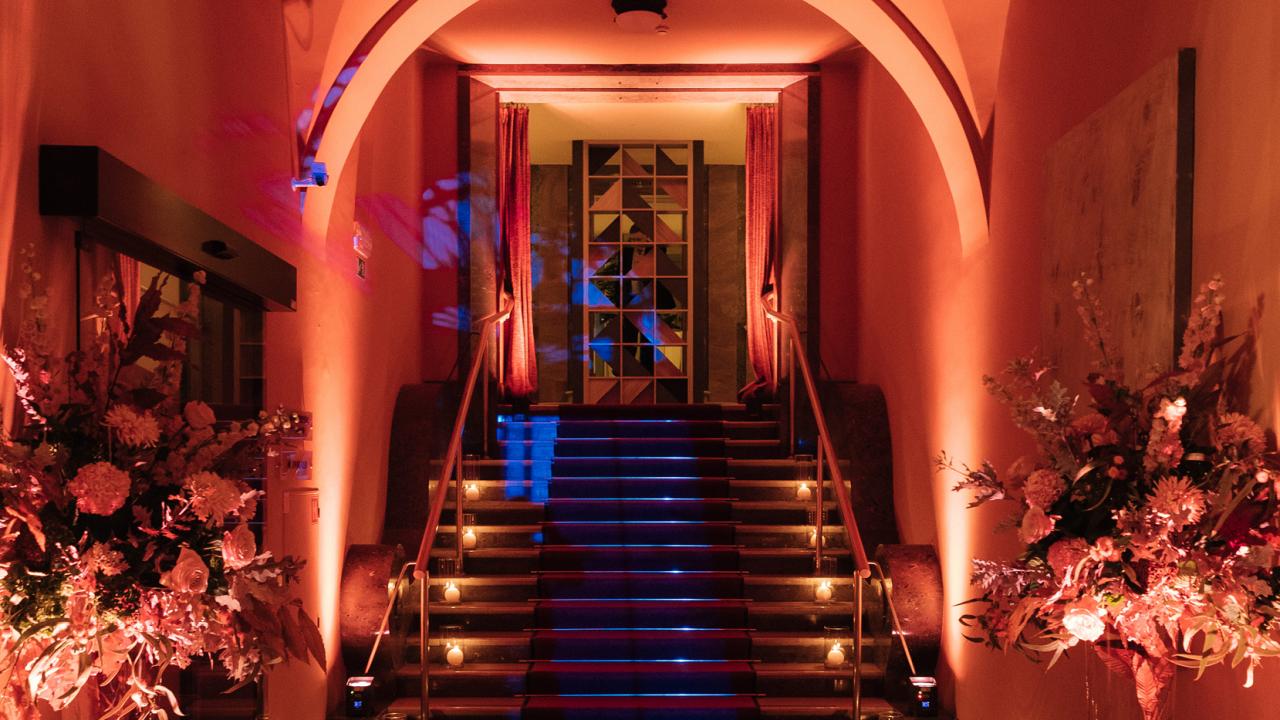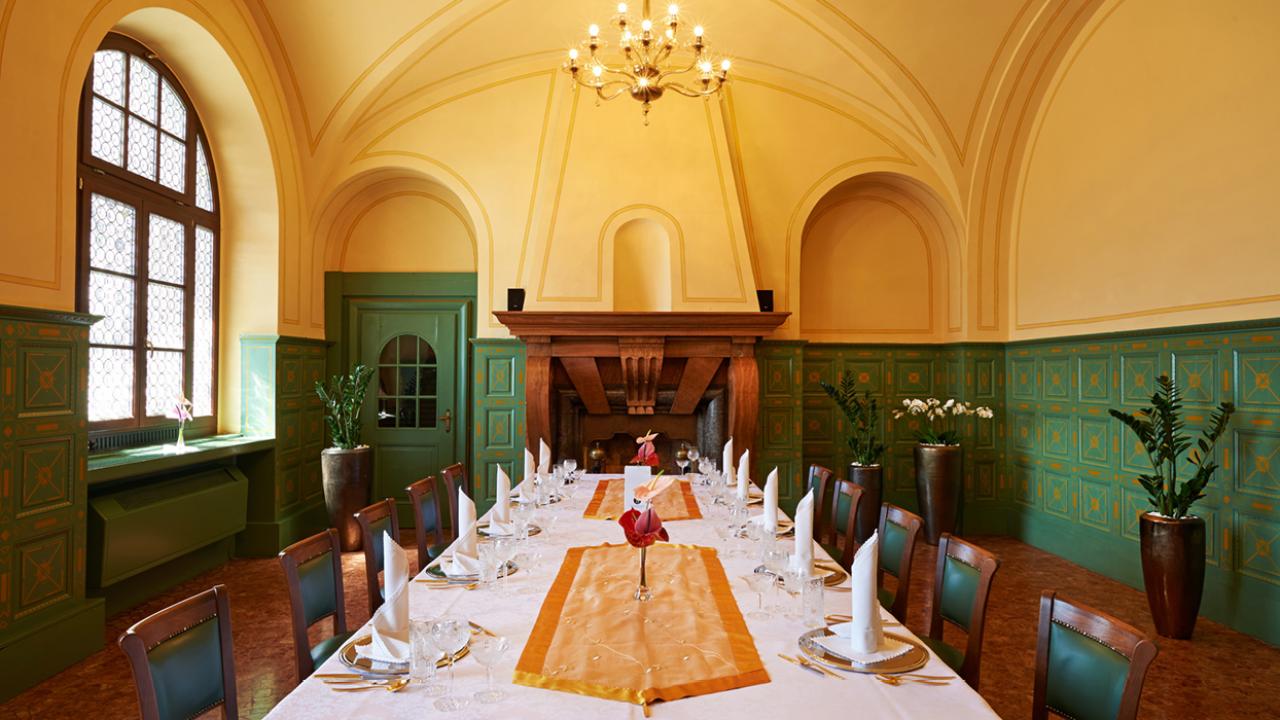 The basic hall rental includes:
an overhead projector and a projection screen
a laptop
flip charts
basic sound system (tabletop, portable, tie clip or headset microphones)
Wi-Fi
a lectern and a registration desk
free-standing flag stands
LCD screens in front of the halls and in the hallway with optional content (logos, video content)
Other available options:
a cloakroom,
a large screen (210 cm / 82 inch diagonal), additional lights, a sound system, low armchairs (20 pieces), coffee tables
a black stage – height 38 / 58 cm
photographer hire and printed photographs
menu cards and seating chart design
decoration
a red carpet
torches, lanterns
live music, DJ
dance acts, magic theatre
transportation services
evening-party planning at the Magdalena Food & Fun restaurant
organisation of tours of the Postojna Cave Park sights in the language of your choice