Meet the Queen of Caves
Meet the Queen of Caves. Before 1818, visitors could visit a mere 300 metres of the cave, while today more than five kilometres of fascinating cave chambers, passageways and spectacular halls can be seen as part of a cave tour lasting an hour and a half.
Postojna Cave Tour
The cave train first takes you through a manmade tunnel and then through the first natural passage, which was blackened by petrol destroyed during the Second World War. After this passage, you get to see two cave halls, first the Gothic Hall, which boasts an abundance of cave formations, followed by the Congress Hall.
After a two-kilometre train ride, you arrive at the Great Mountain, where you get off the train and cross the Russian Bridge to reach the Beautiful Caves, as well as the most famous stalagmite and the symbol of Postojna Cave – the so-called Brilliant.
The tour comes to an end by visitors boarding the train and returning to the surface.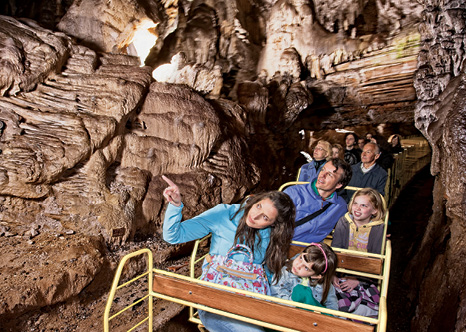 Suitable Clothing
The temperature inside the cave is constant throughout the year (10 °C) regardless of the season, so make sure you are wearing suitable clothing. Warm raincoats are for hire in front of the Postojna Cave entrance, should you need one.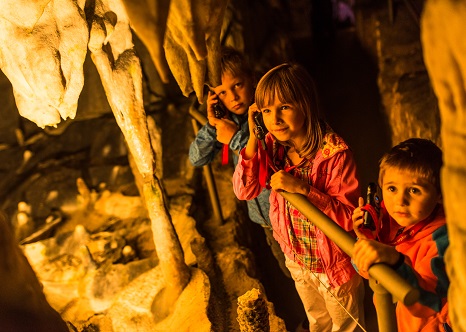 Guided Tours and Audio Guides
All Postojna Cave tours are guided by Slovenian-, English-, German- or Italian-speaking tour guides, who explain visitors all about the cave's splendours. Visitors can also opt for audio guides in various other languages. For additional visits or in the case of other special occasions audioguides are available for all guests.